Jeans Anatomy: The Yoke
So, What Exactly Is the Yoke and What Is Its Purpose?
Well, the yoke is located directly below the waistband at the back of the jeans where your butt fits basically. On most jeans the yoke will form a 'V' shape; it can range from a deep 'V', to shallow to straight, and at times may not be present at all. As to the purpose, the yoke is essential in determining the shape and fit of the jeans.
The differing shapes and depths give very different results as to how the jeans will fit on the body. Some body shapes will suit the more aggressive 'V', some will suit jeans with no yoke at all.
Finding the right one for you will mean that your jeans will fit better and look better. Below is a breakdown of the main yoke styles and what they mean to the fit of a pair of jeans.
'V' shape
The classic yoke that is lower in the middle than the outer seams. This is the most traditional and still the most widely used variation as it gives the most practical, not to mention flattering fit to the jeans. The depth of the 'V' will determine the amount of curve in the seat, the deeper, the more curve.
Wide Yoke
Not to be confused with having a deep 'V' shaped yoke, the wide yoke is simply larger overall in length and is used to give the appearance of low slung jeans without your butt hanging out. This is used very successfully by a couple of denim brands within the motorcycle culture. The look of the low slung jean is preserved while comfort and practicality (not to mention decency) is maintained.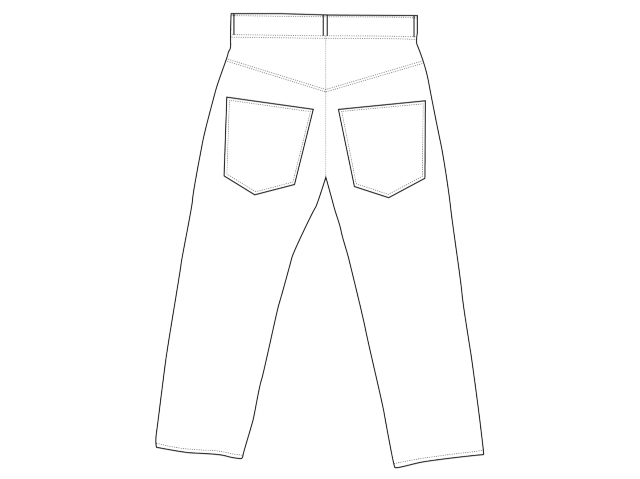 Straight Yoke
The yoke follows the waistband exactly parallel. This means that the jeans will fall straight down from the waist, giving a blocky silhouette.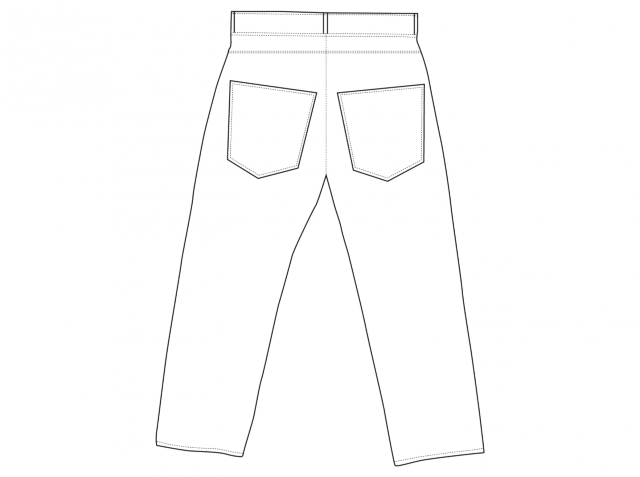 Inverted
The yoke is higher in the middle than on the outer seams. This will give you a fuller seat in the jeans.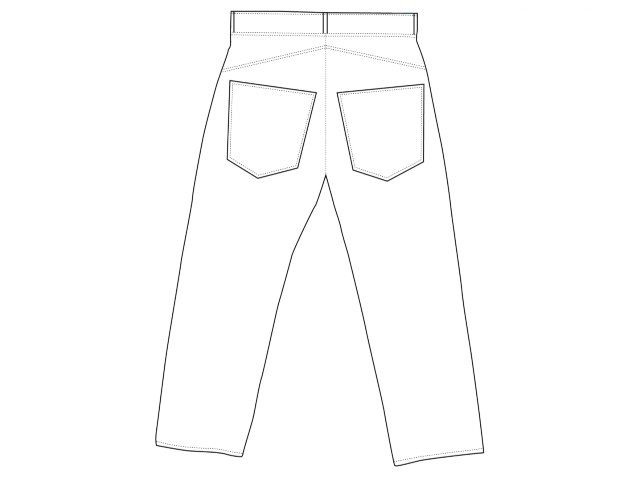 Upward Arc
Imagine the shape of the Levi's Arcuate in place of the yoke. You seldom find this with men's jeans, but the upward arc yoke is used in women's jeans to accentuate the butt area as it basically follows the natural contours and accentuates them.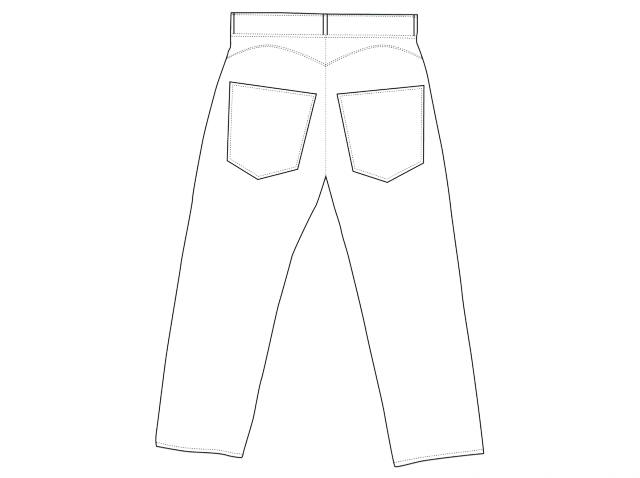 No yoke at all
This is more often found in chinos and jeans of lighter weight denim. The reason to exclude the yoke is that the shape and fit of the jeans are created by darts (small folds in the fabric making a pointed "dart" shape). Jeans made from heavy weight denim are less suited to this way of creating a fit.