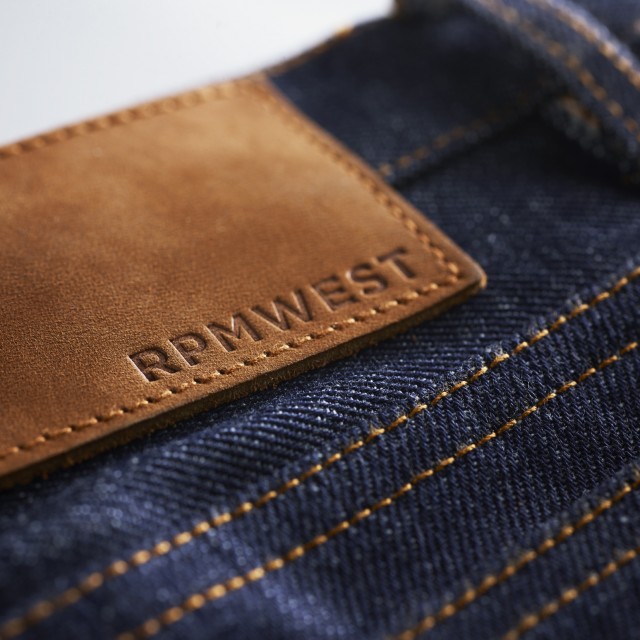 According to the Kickstarter brand RPMWEST, the essence of denim is simplicity. Jeans should be a democratic garment, one you can count on to be affordable and reliable. With today's over-flooded market of cheap jeans made with lousy materials by exploited workers, RPMWEST have found a way to provide the indigo carving enthusiast with high quality jeans cut and sewn in San Francisco from Japanese selvage denim at a very reasonable price point of only $95. How is this possible you ask? Simple, RPMWEST have cut out the middle man so you can buy your jeans directly from them at wholesale prices.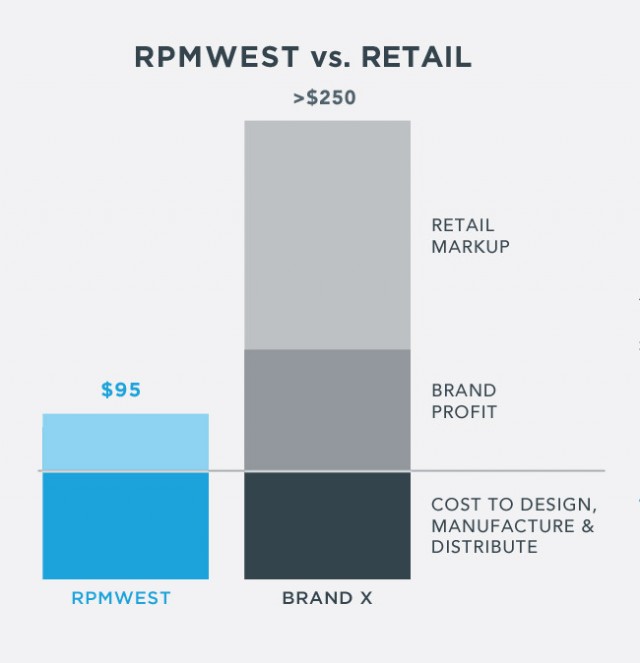 Since you're buying RPMWEST denim wholesale, you don't have to pay the unreasonably high markup typically imposed by retail stores.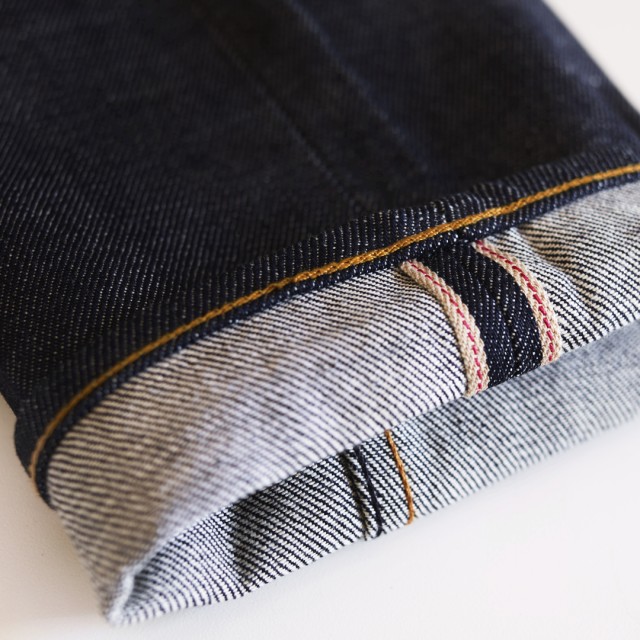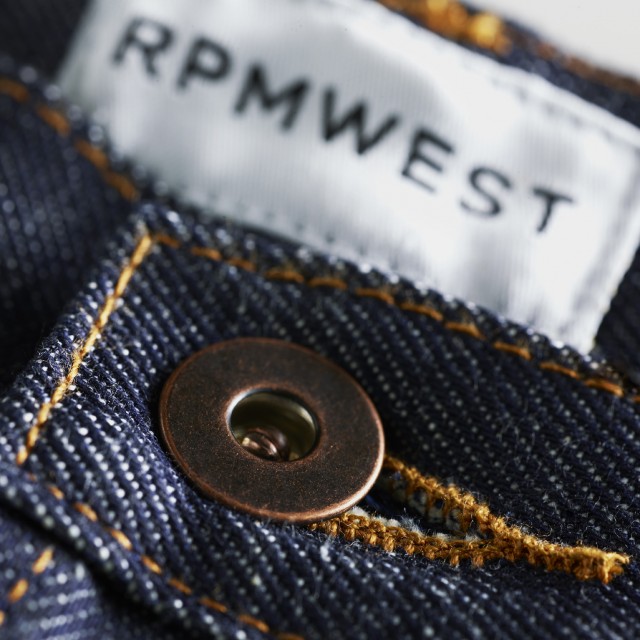 For their Kickstarter RPMWEST is offering two fits. The 'new classic' is a modern, flattering take on the classic 5-pocket fit. They have a normal rise and a straight leg. The 'slim straight', compared to the New Classic, has a lower rise and a slimmer silhouette from the hip to the leg opening.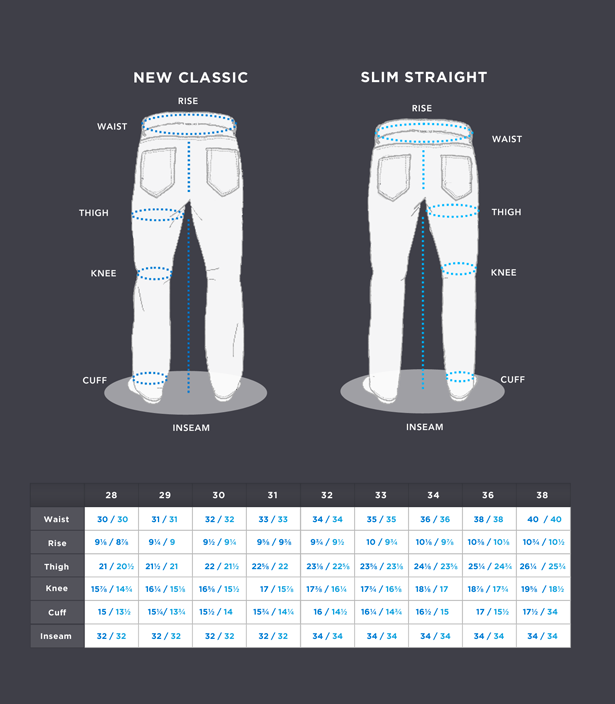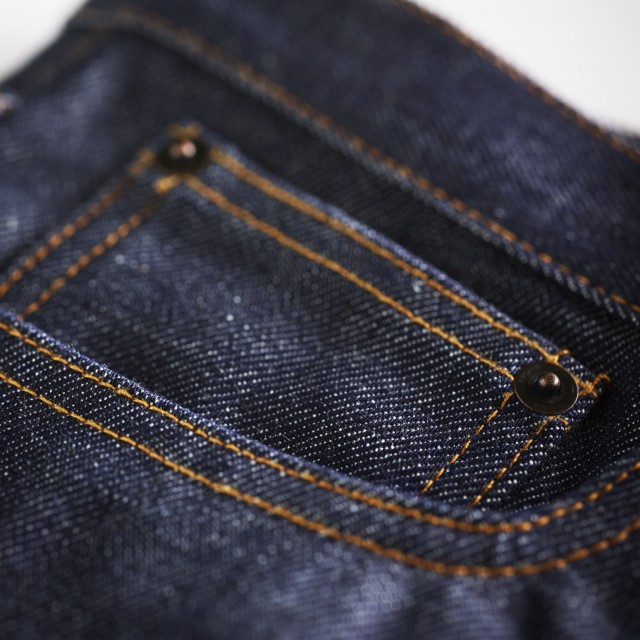 But what if the jeans don't fit me? Well, RPMWEST though of that as well. With their Home Try-On Program finding the perfect fit is guaranteed. Whether you choose the new classic or the slim straight, every order will include three sizes of your choice. After you've tried on the jeans you simply just keep the pair that fits and send back the two that don't, free of charge. Every package from RPMWEST includes all of the necessary materials, including postage, so just leave the box at your front door. They'll handle the rest. Sadly, however, the Home Try-On Program will only be available in the US. Backers outside the US will receive one pair in their shipment.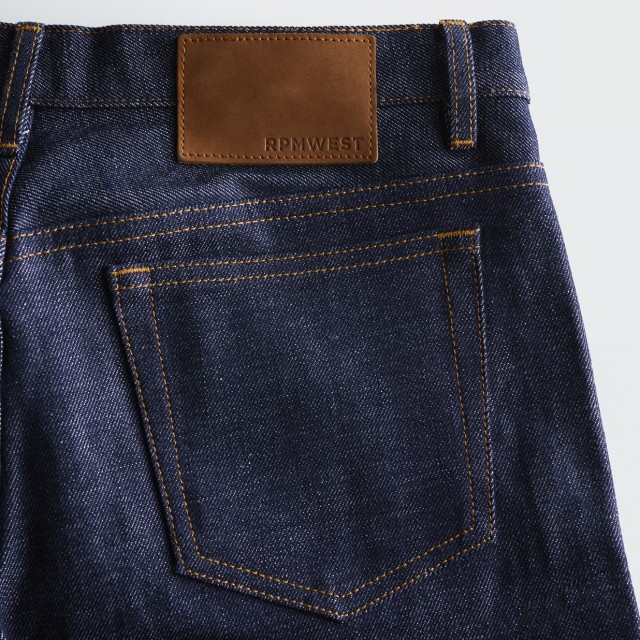 So how do you get your hands on a pair of RPMWEST? Back the Kickstarter here.