Hilfiger Denim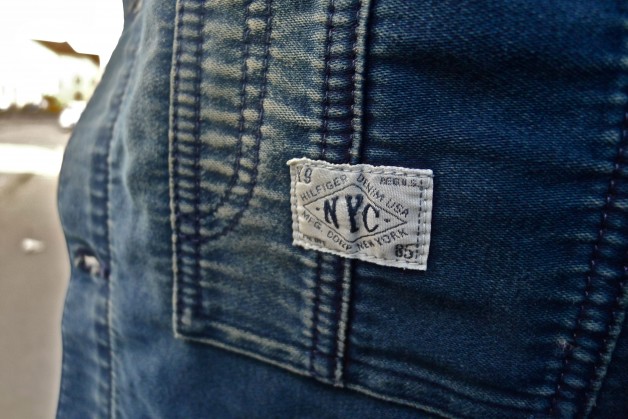 When the idea for Rope Dye first came to me over a year ago, I intended to create a place for everything about denim and jeans that are made honestly and with something real to offer. Since the start, focus has been primarily on my own favourites, which at some times may have gotten a bit too much attention. Therefore, with this article, let's broaden our horisonts together. Hilfiger is not all preppy suits and ties, they actually also know how to make decent denim.
The brand is full of surprises, and even though one visit doesn't make me change my entire wardrobe, my perception of the brand is completely changed. These guys truly know what they're dealing with. Just as a demonstration, I was presented with five small bags each containing vital parts and steps of what it takes to make jeans.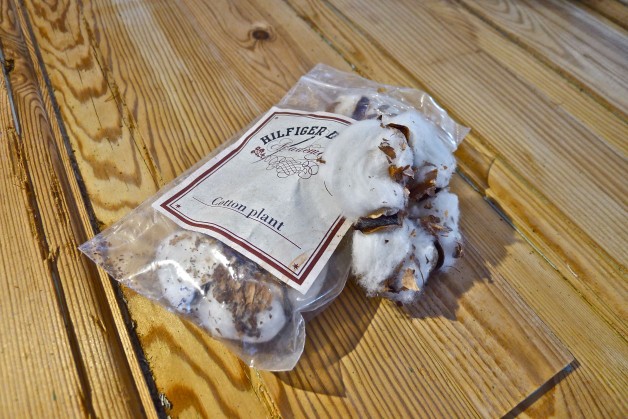 First you got to have cotton. This is how it looks right off the plant.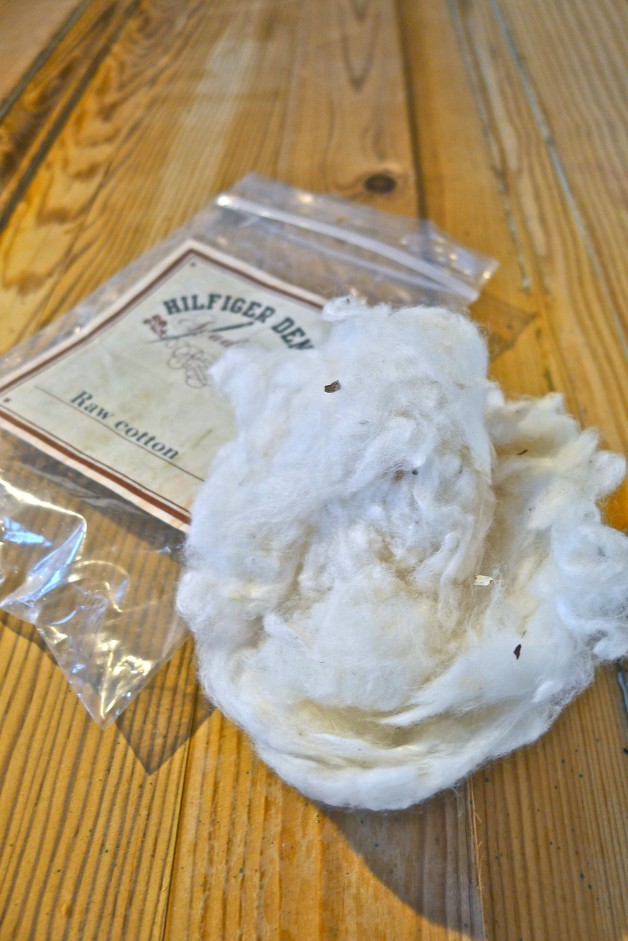 Secondly, the cotton plant is processed into raw cotton. It's just like a big cotton ball.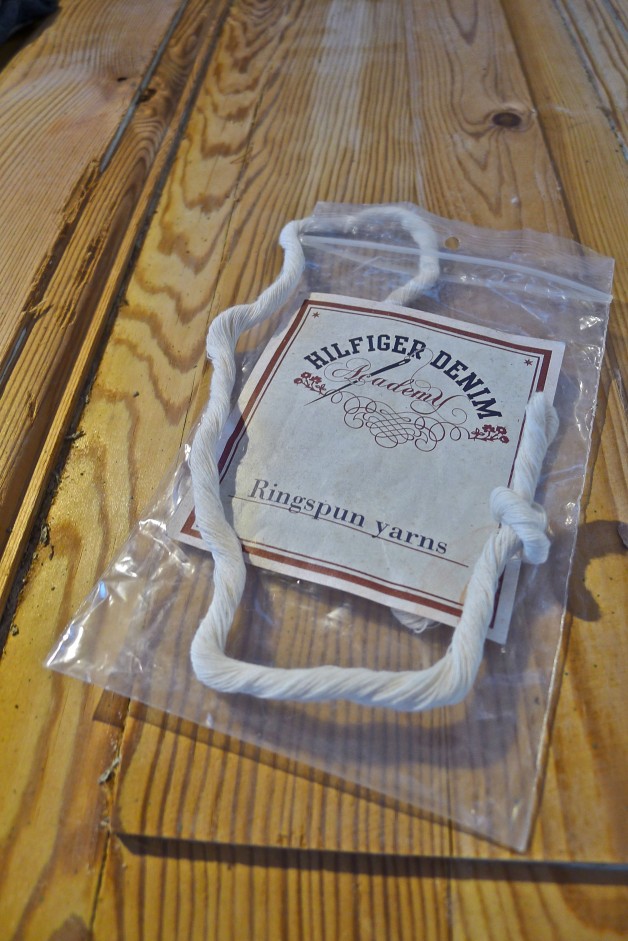 Thirdly, the cotton is spun into a yarn – this one is actually ring-spun.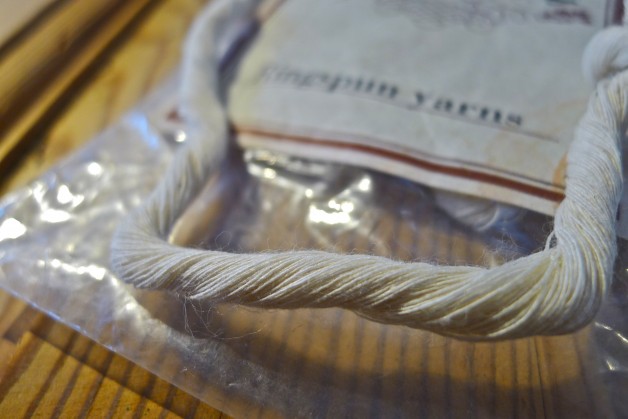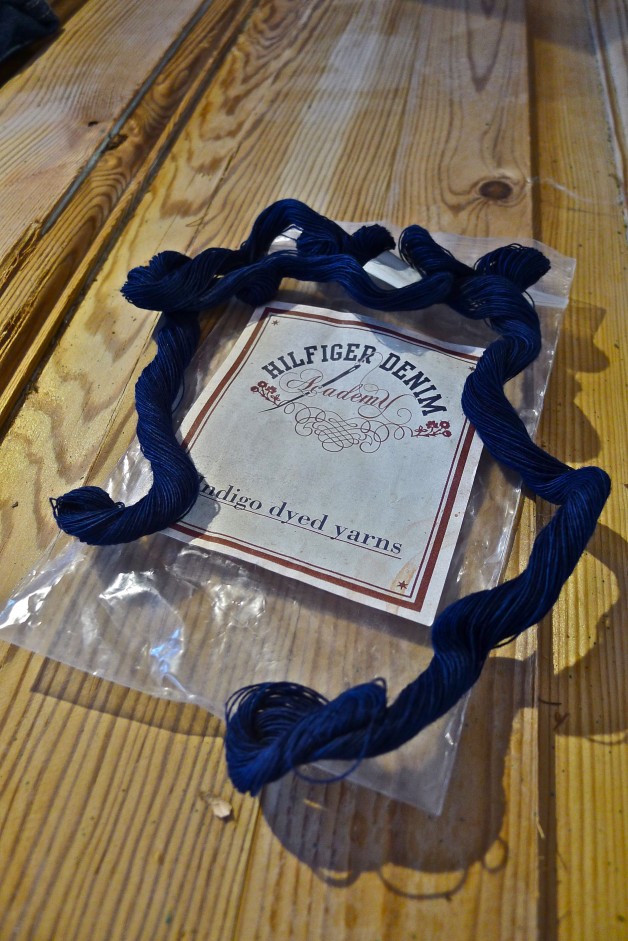 After spinning, the yarns are dyed with indigo (if the jeans are going to be blue).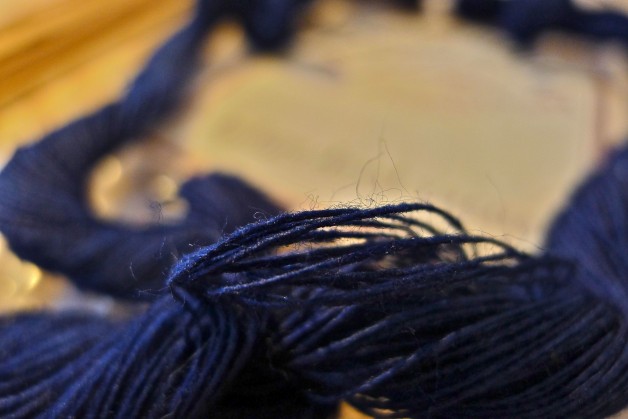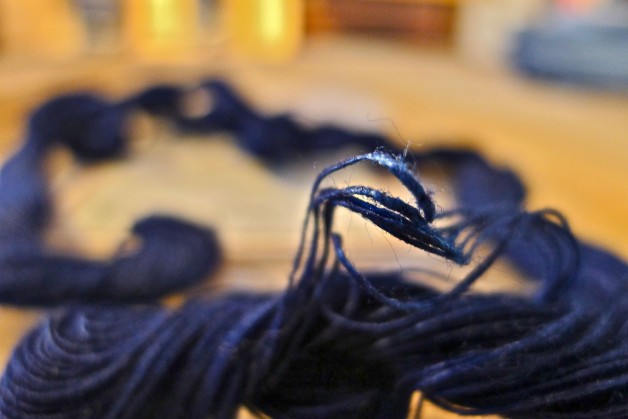 This picture clearly demonstrates how abrasions and wear patterns are made. I rubbed off a bit of the indigo from the yarn with my thumb, and the still-white core is exposed. It's exactly the same thing that happens when you wear and tear your jeans.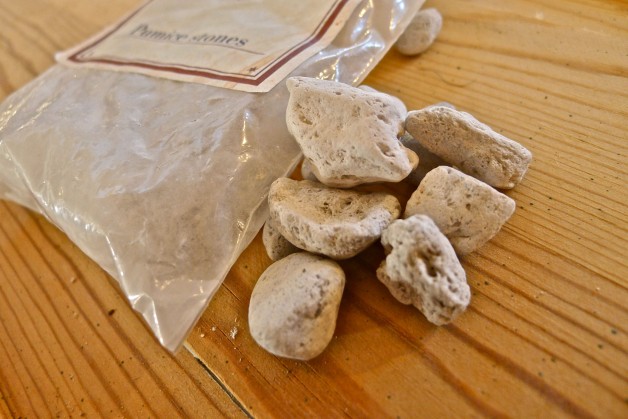 If you can't wait to get the worn-out look the factory will do the job for you. In the stonewash method, invented by Edwin Jeans in the 1970s, pumice stones are used to remove indigo from the already sewn jeans in gigantic washing machines.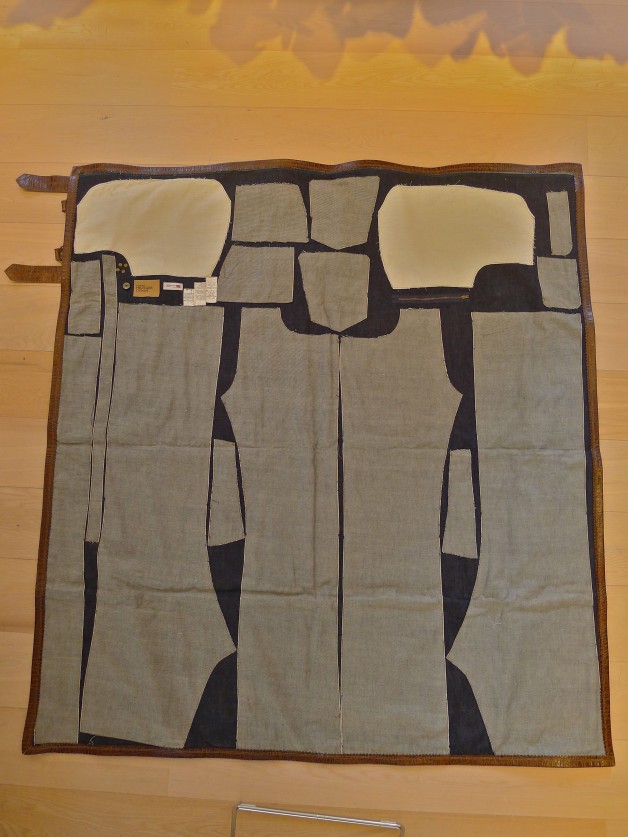 This very educational piece of denim fabric illustrates the cut outs that it takes to create a pair of jeans. Even though I've seen a lot of denim fabric, this was highly inspirational and I had the experience of, "okay, so that's how they do it."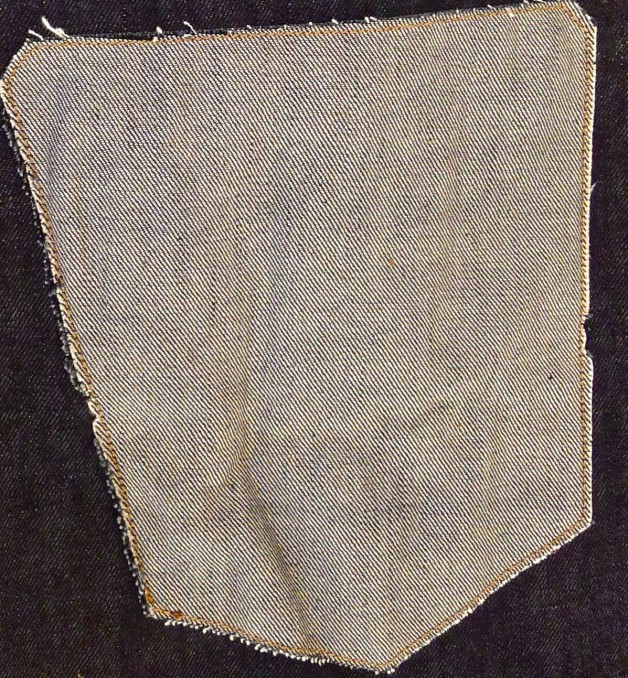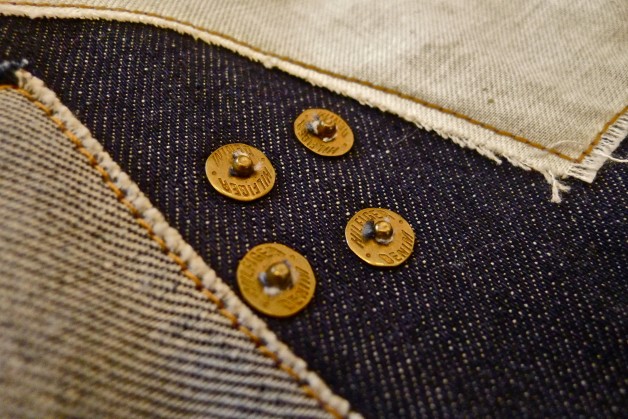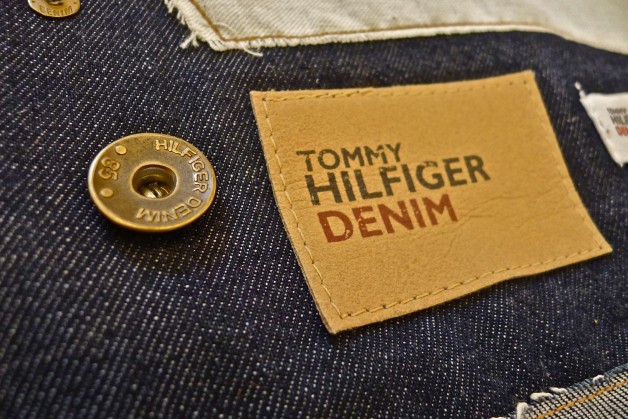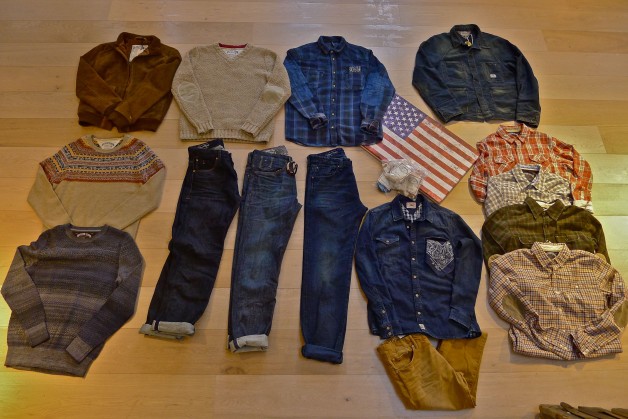 Selected items from the Hilfiger Denim Fall 2012 collection.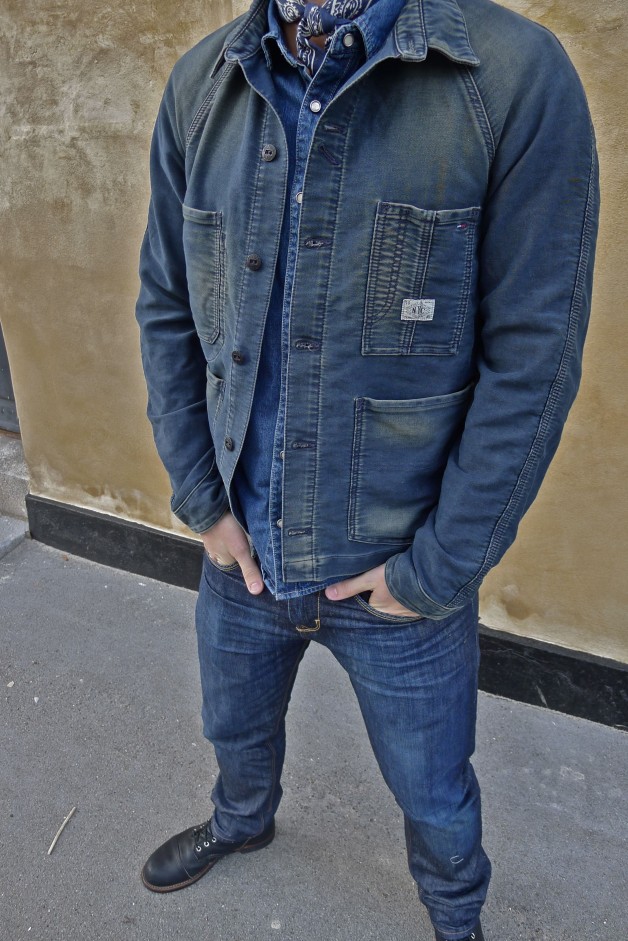 Very workwear inspired jacket with great labeling and truly authentic abrasions.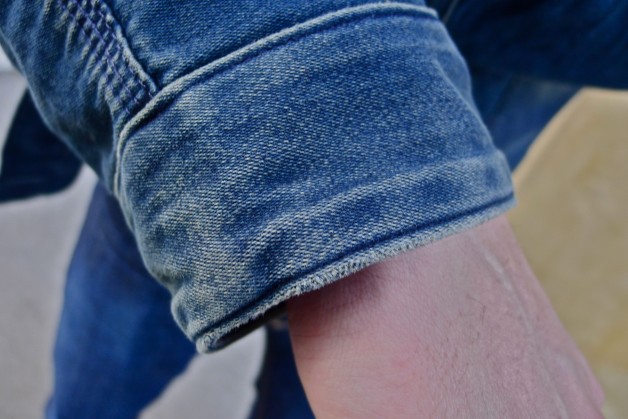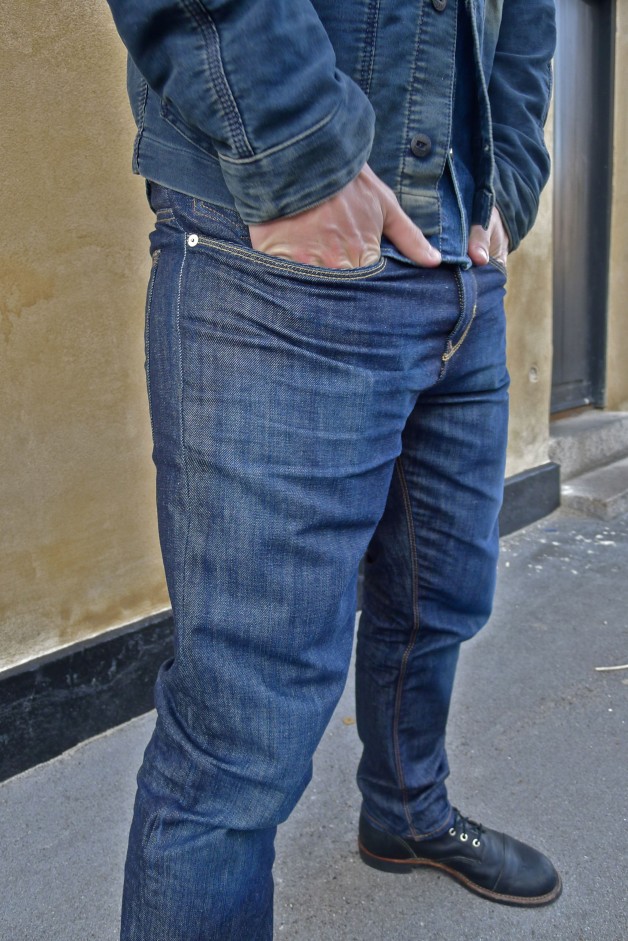 The fit of these "Radburn" jeans is similar to the Levi's 508. This one is actually already available. In case anyone should be wondering, the boots are the Iron Ranger in black from Red Wing Shoes.
You gotta have suede! Just as long as you don't step on it.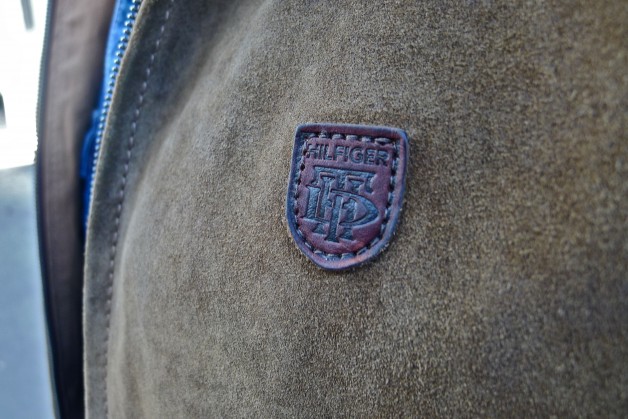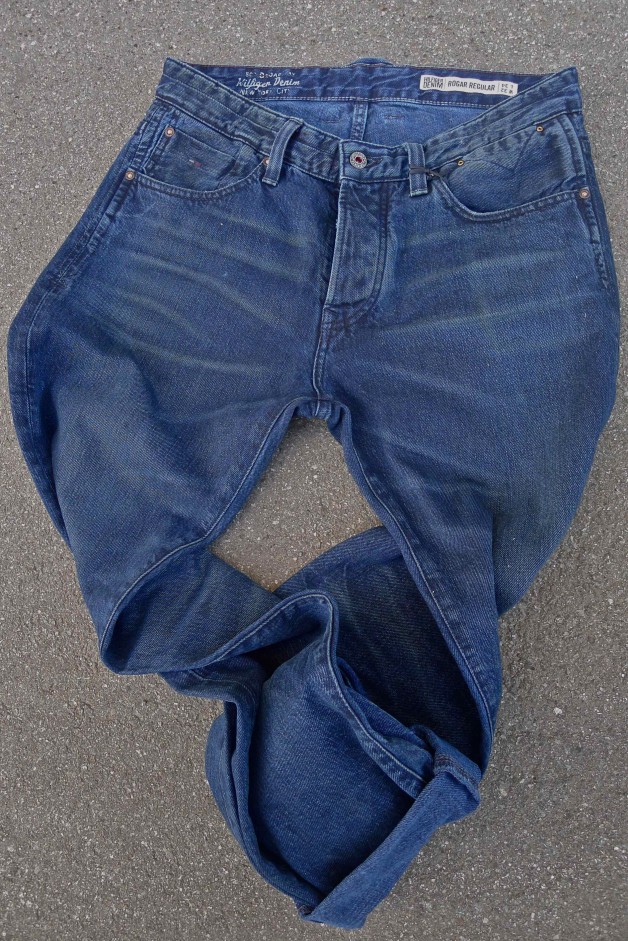 This is the "Ronan," which fits like a Levi's 501 in the seat, but it's slightly more tapered for the fashion look. This wash has been overdyed in indigo.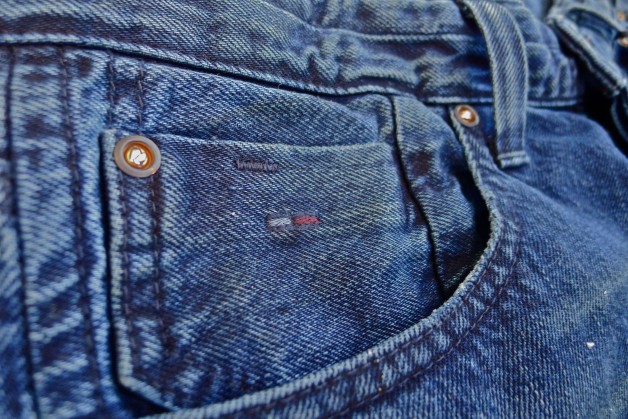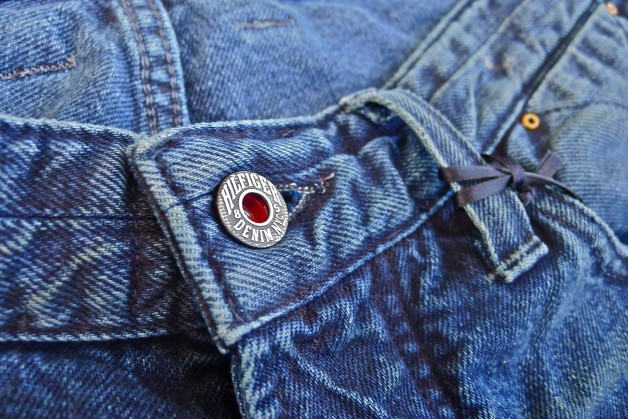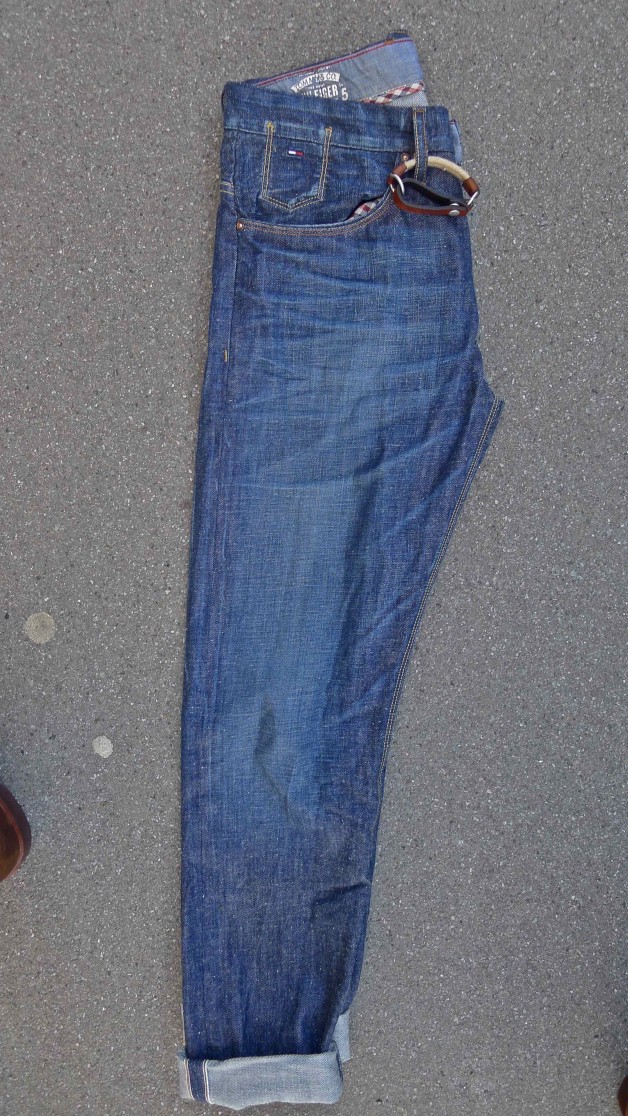 Like any contemporary brand with just the least bit of self-respect, Hilfiger Denim naturally carries selvage denims, and they are part of the so-called "denim blue" line. It's redline and this particular wash is a recreation of a pair of jeans that one of the designers had worn for quite some time. All selvages are Japanese and made on Japanese looms. For once it's nice to meet a "fashion brand" that actually knows a little about what they're selling. I take it as a sign of better times to come.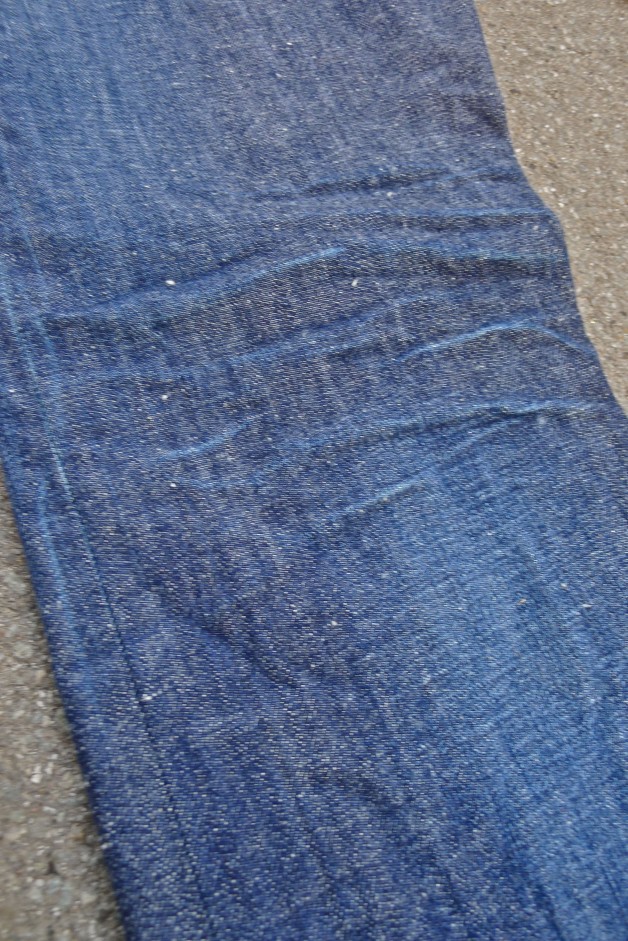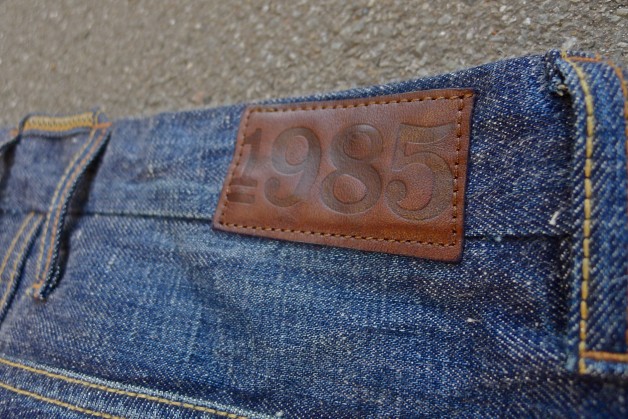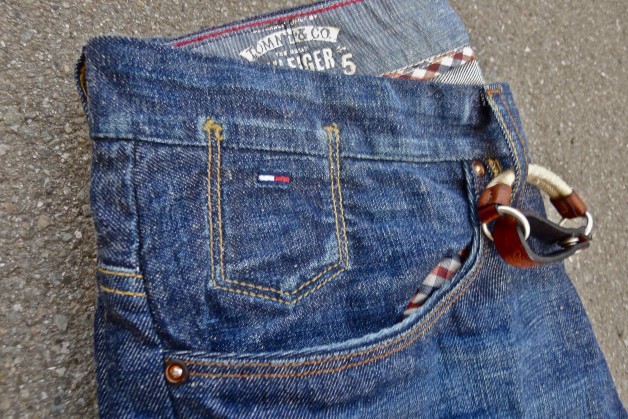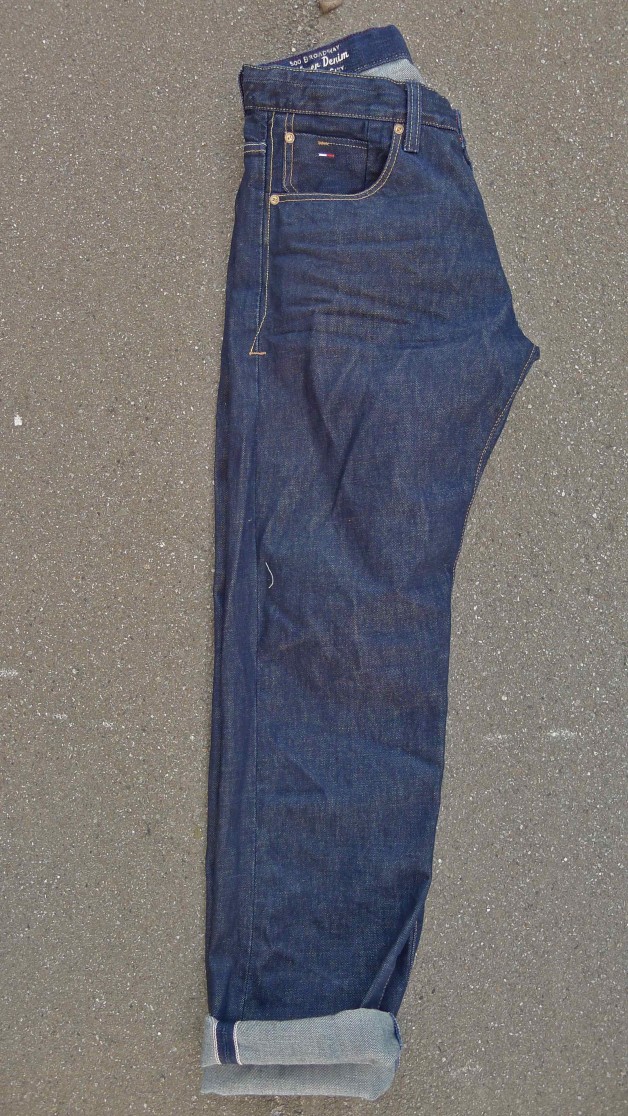 This is as dry as it gets for Hilfiger Denim. The hand feel is soft though and these won't be too hard to break in.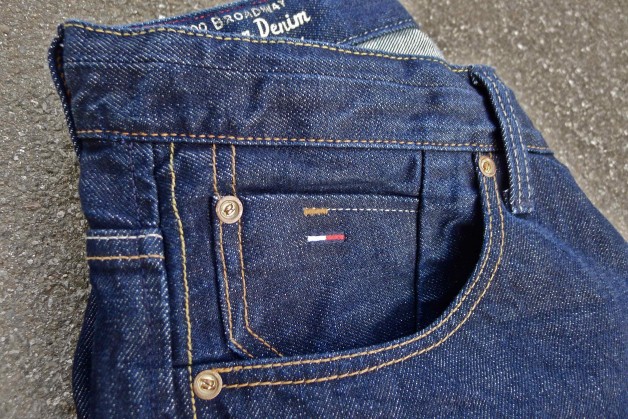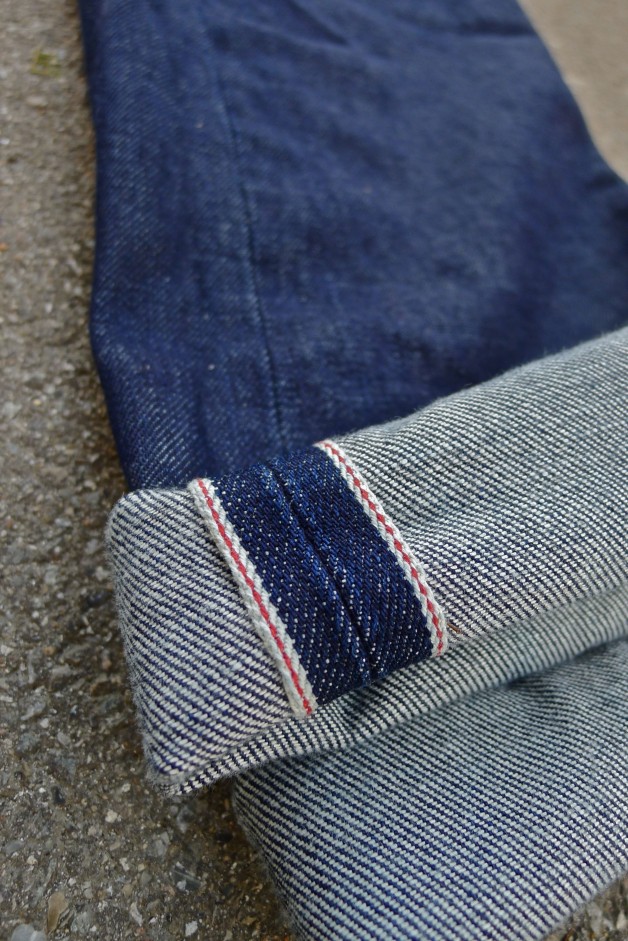 The selvage is well made and the "hairyness" of the fabric is a plus.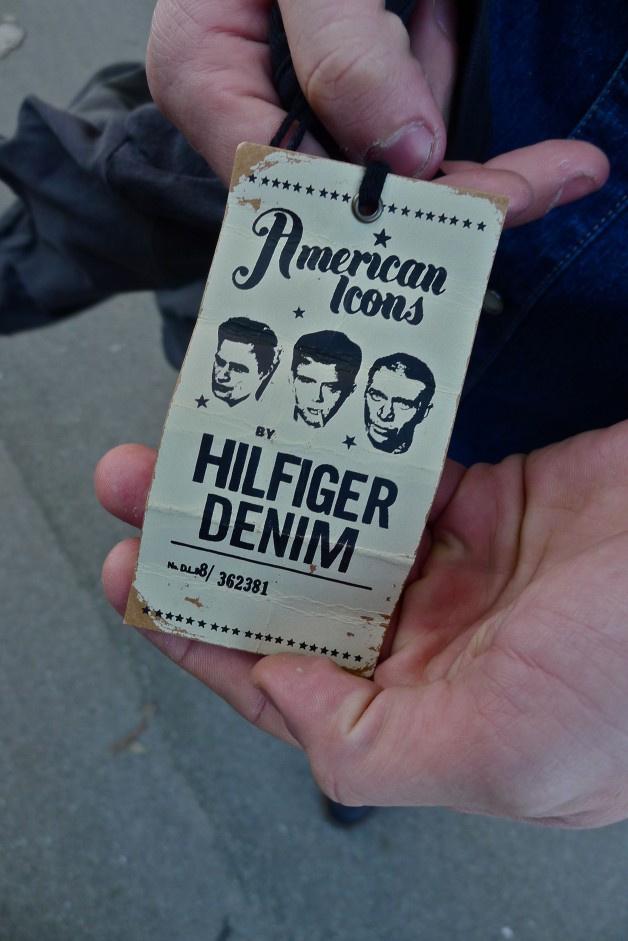 Hilfiger Denim decided to honour three of the pioneers in making denim into fashionwear. You might want to have a closer look at the denim of the day posts about the three popular guys: McQueen, Brando, and Dean.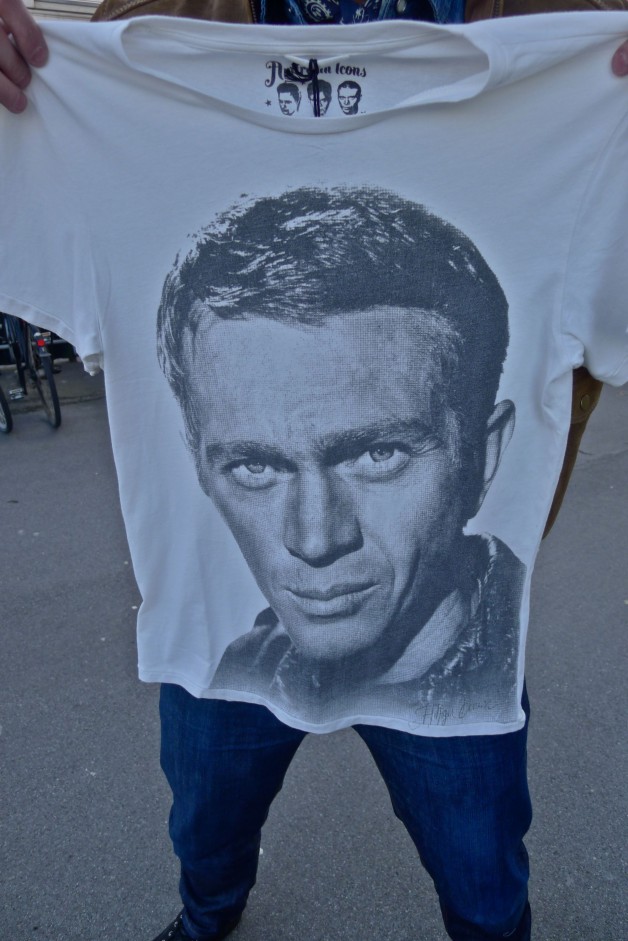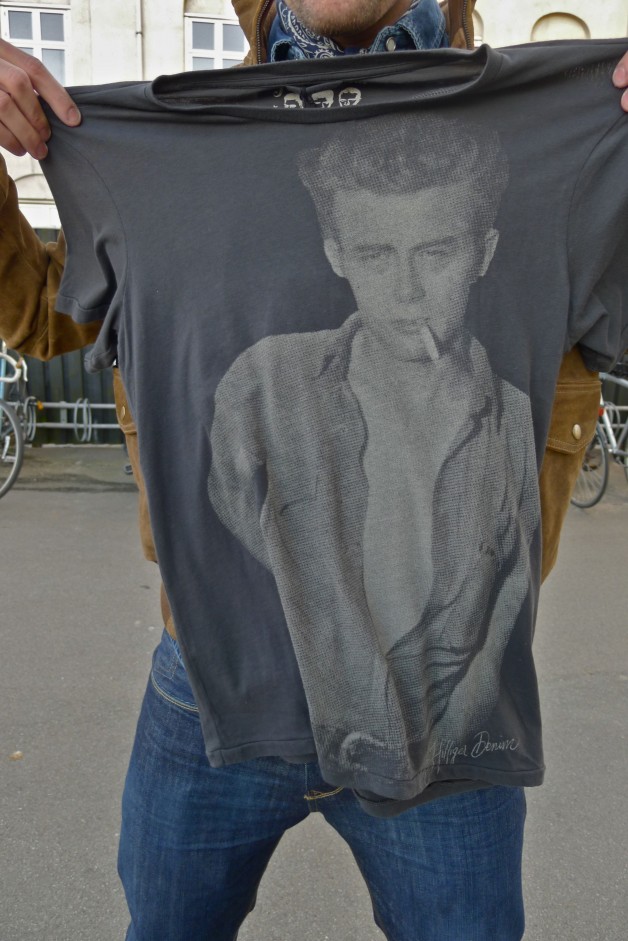 This shirt has the same labeling as the workwear jacket shown above, and it's a rather decent denim shirt all in all.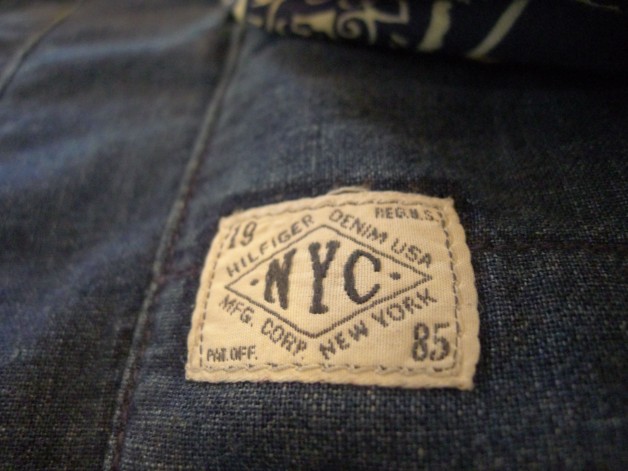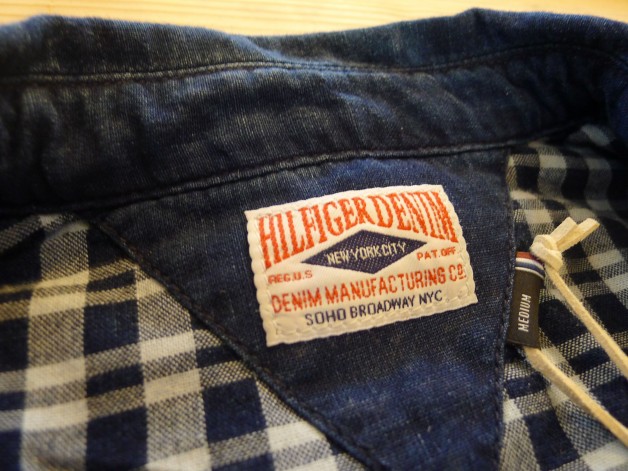 Nice old school label.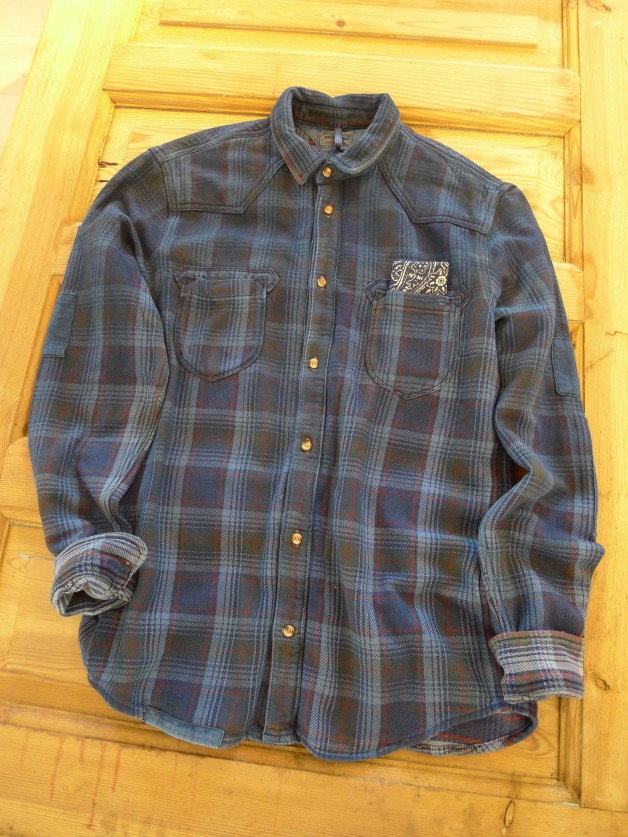 This particular shirt was indigo-dyed post sewing, which gives it a nice worn look.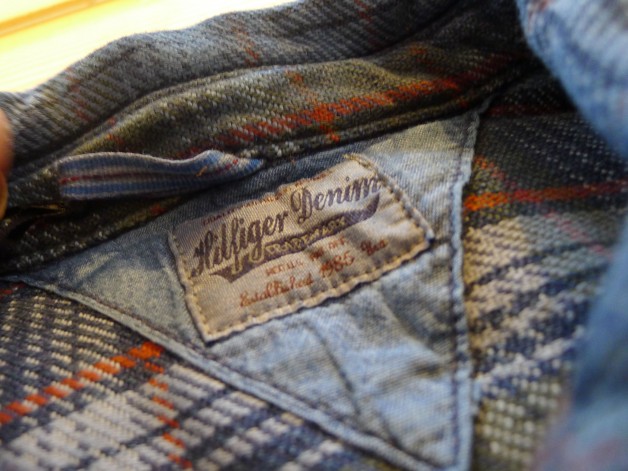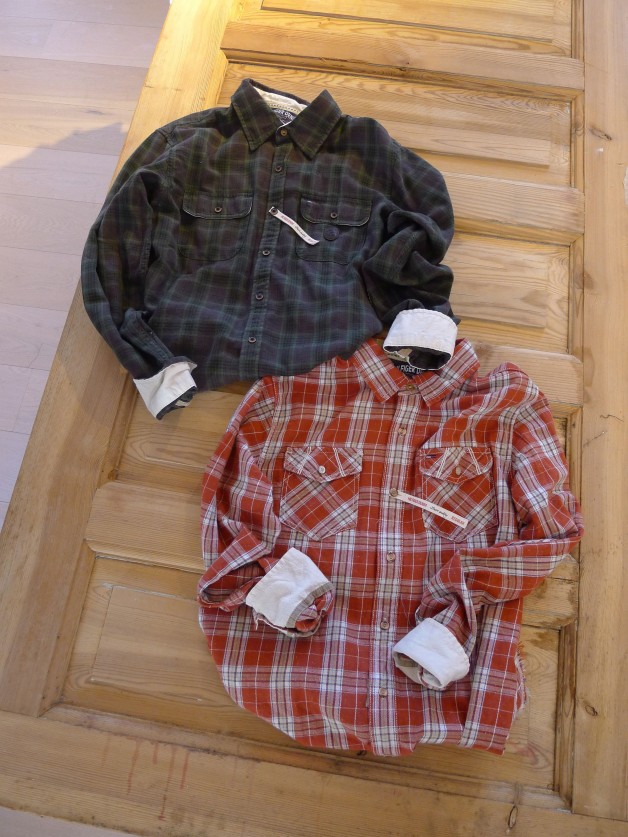 A few other shirts and knits worth highlighting from the enormous collection.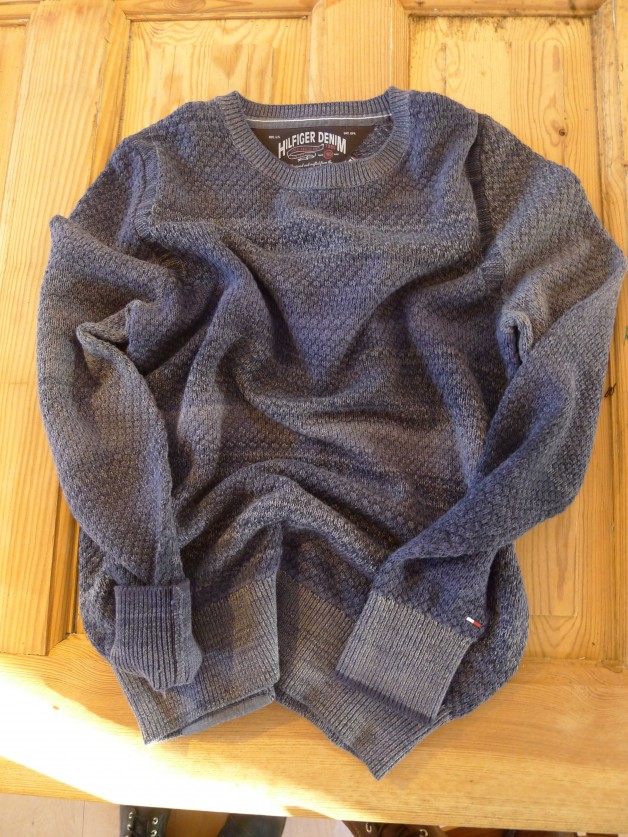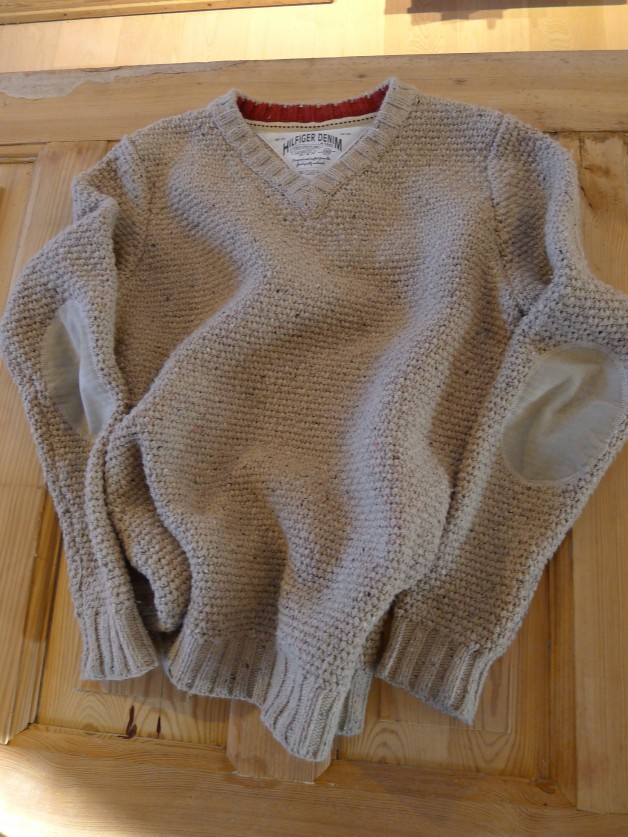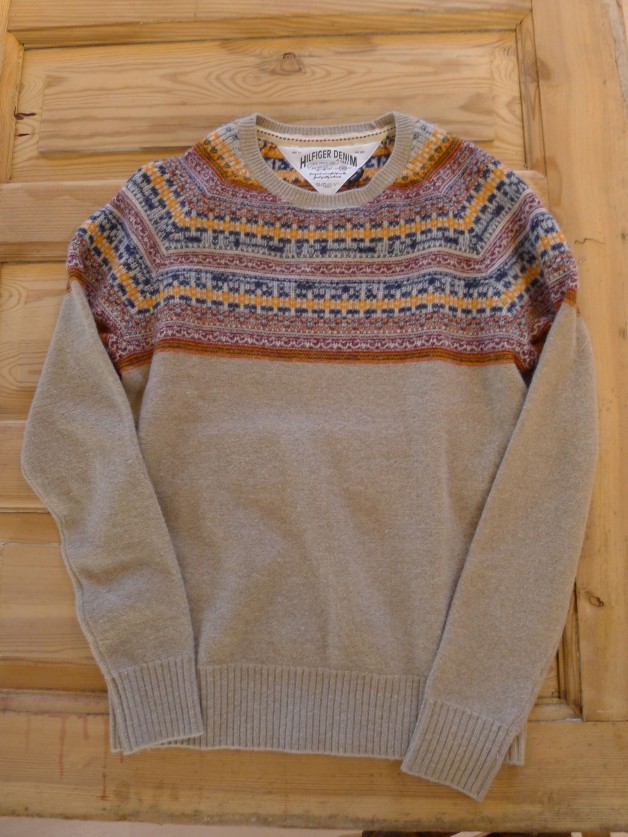 Review by Thomas Bojer.