Brand Profile: Rising Sun & Co.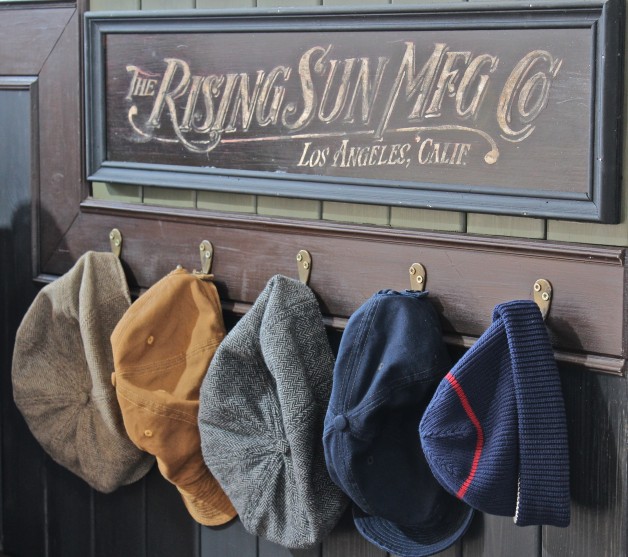 Rising Sun & Co. is about a simple, well-designed, beautifully crafted garment. It may be a pair of jeans, a hat or a shirt for that matter. The underlying component and goal is to make the best things possible. Rising Sun & Co. is a reflection of owner and designer Mike Hodis' commitment to create and produce garments that he would be proud to wear himself. Rising Sun & Co. are craftsmen not manufacturers. They strive to create timeless, long-lasting quality garments while utilizing all the best that modern technology and techniques have to offer. By definition and by design the right people gravitate towards the products, you either have that sensibility and that predisposition or you don't.
The company is running on its seventh year and it basically all started in Mike's garage as an experiment. He wanted to have the ability to take it from a-z by his own under his own roof and at the same time not necessarily have anyone telling him what to do and charge. The experiment took off into something that eventually progressed into a few more garments and the momentum picked up. It's always been the company's mantra to do products that are timeless and at the same time attainable, but not necessarily be everywhere or for everyone. It's would be beautiful for that to be the case, but it's a utopian idea for the Rising Sun & Co. to be able to service everyone.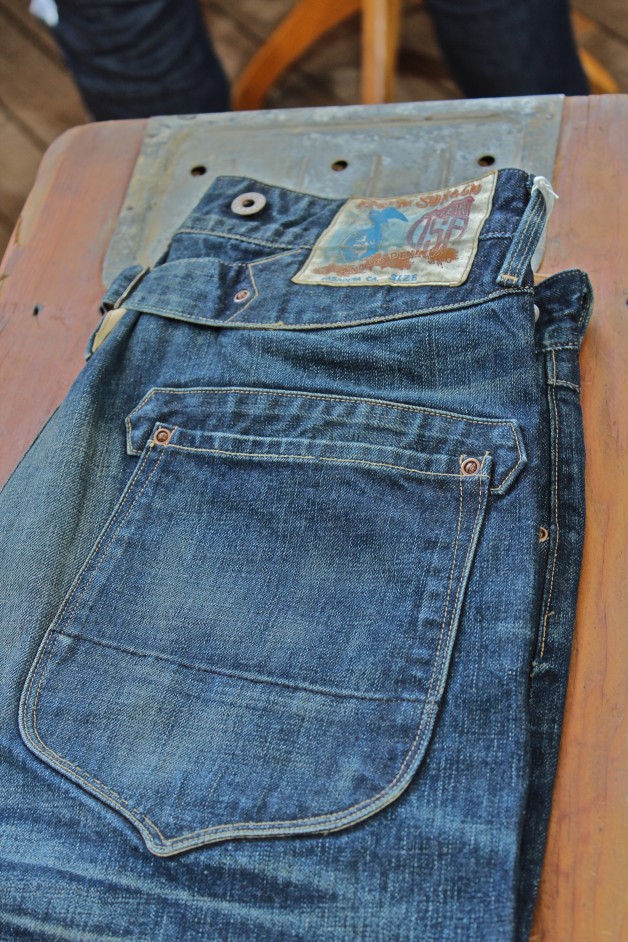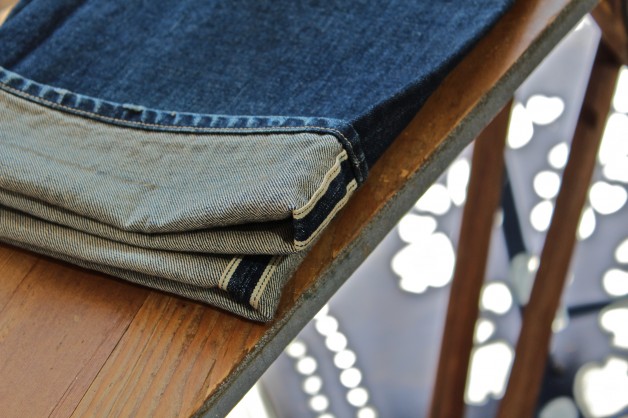 Products are made like they were in the early 1900's, but with a 21st century state of mind. The team of tailors are meticulous when it comes to pattern making and sewing techniques. Drawing inspiration from master tailors of a bygone era, when good design, superior quality, and pride in your work actually mattered. Working largely on turn of the century machines, they approach every garment with this in mind.
All products are US-made and the denim is from Cone Mills. Mike believes that the sum of all the small details make a world of difference. Crafting garments that are certain to last just like in the old days when clothes were tools that helped people provide a living and build a nation. When Made in America stood for something. When it meant your friends and neighbors had good jobs, big dreams, and they could provide a good American life for themselves and their families. When made in America wasn't just a label on a garment.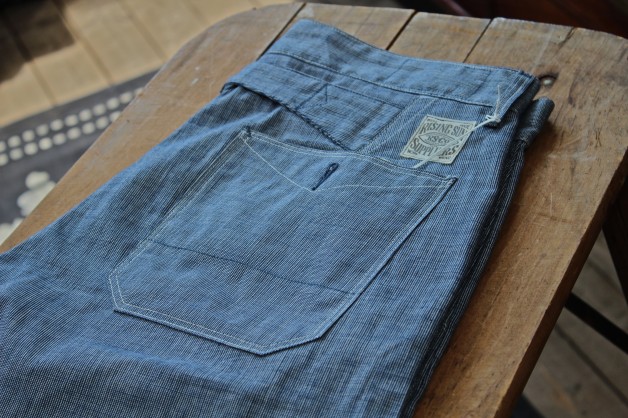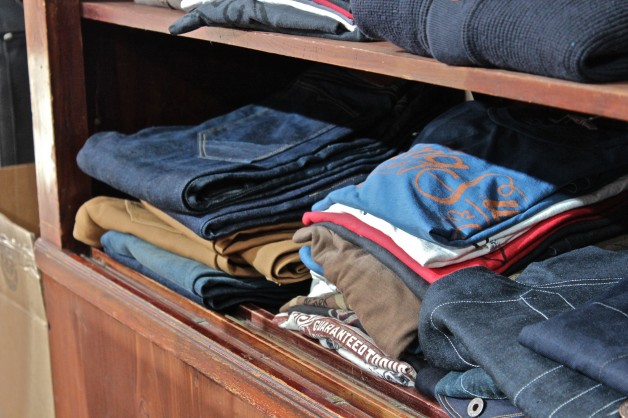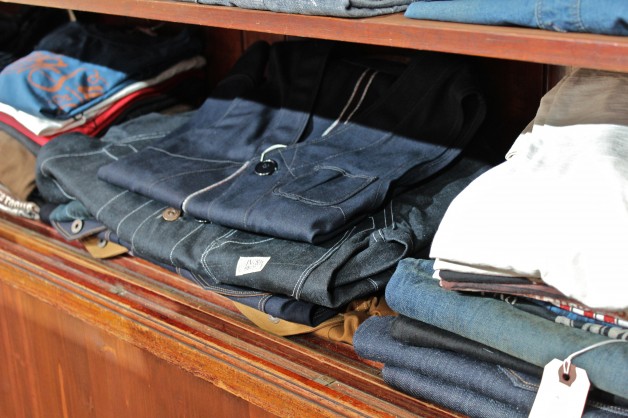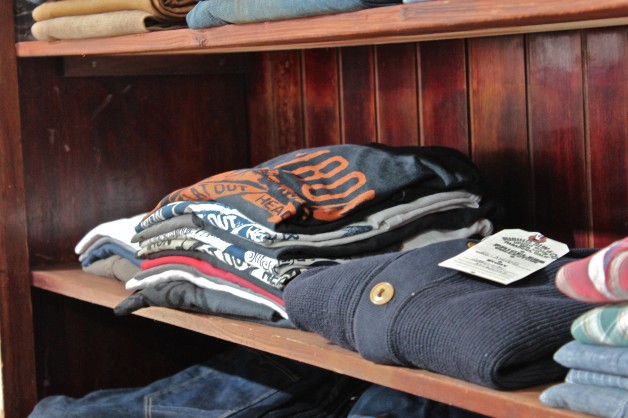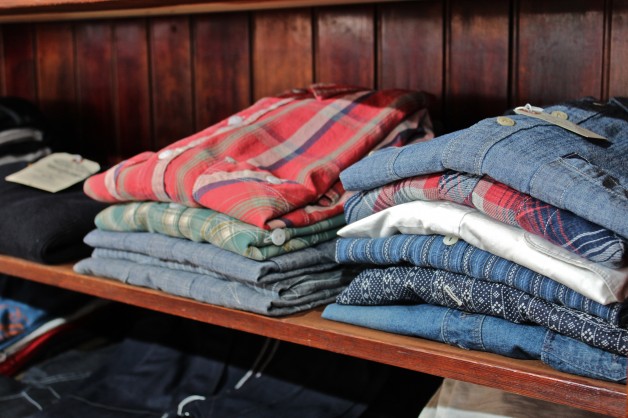 Recently, the shop was moved 3 miles from Pasadena to the Eagle Rock on the outskirts of Los Angeles. Basically, they ran out of space in the store. The shop in the front was taking the bulk of the space and workshop in the back where the products were manufactured was a smaller component. At the same time their lease expired and the rent would be raised so it all pointed towards the inevitable move. It's was a bittersweet experience for Mike and his crew, but all in all they're very happy about it.
In the new shop the workshop actually has the majority of the square footage and within the workshop there's a small retail section that is open by appointment only. So it has evolved from a store with a workshop in the back to a workshop with a small store inside it. Rising Sun & Co. has had to adapt and make do under the circumstances and in the words of Mike Hodis, "it's actually kind of cool."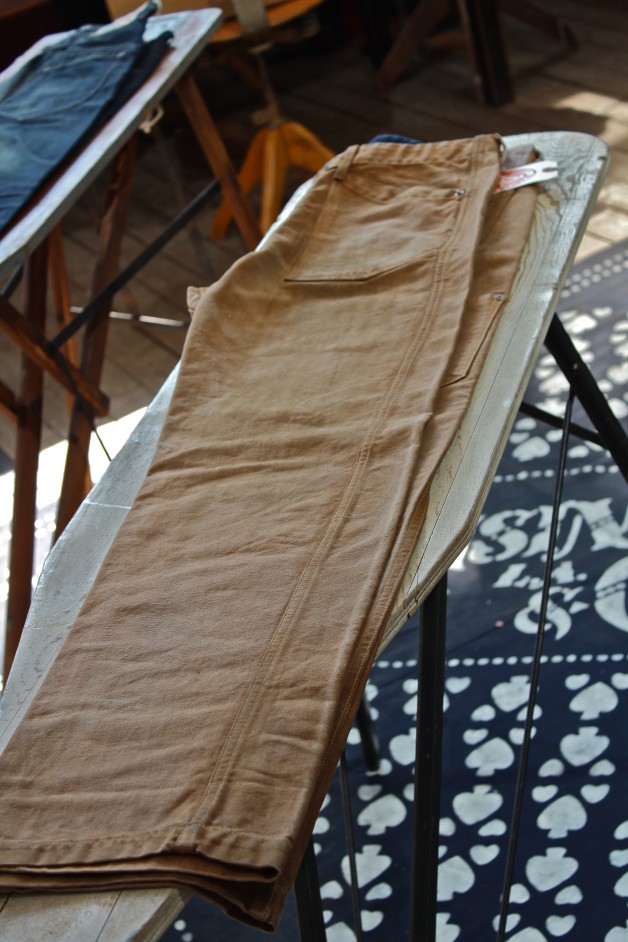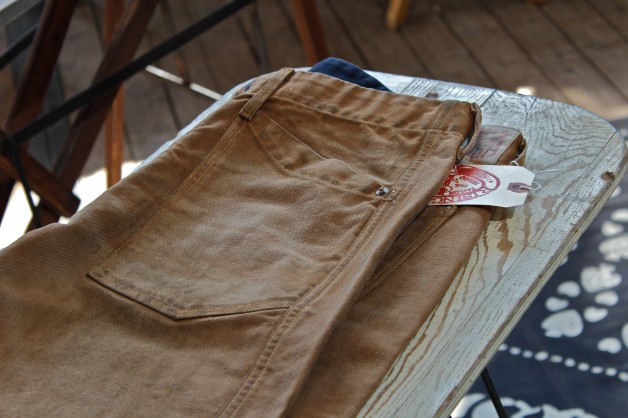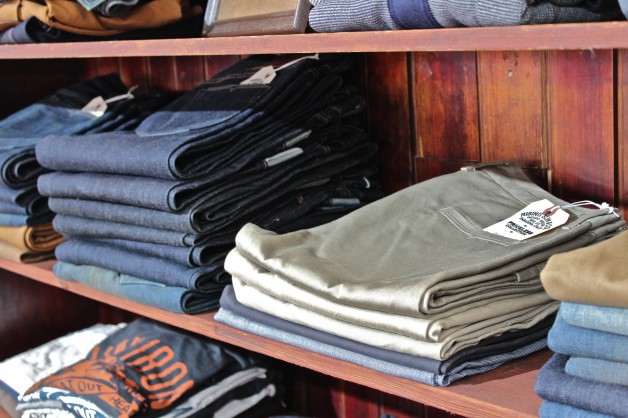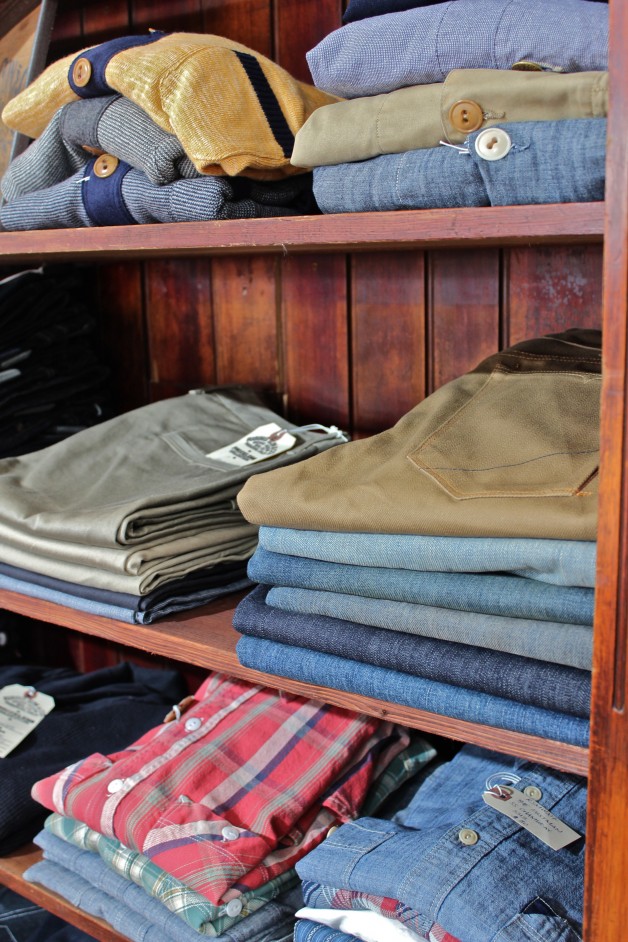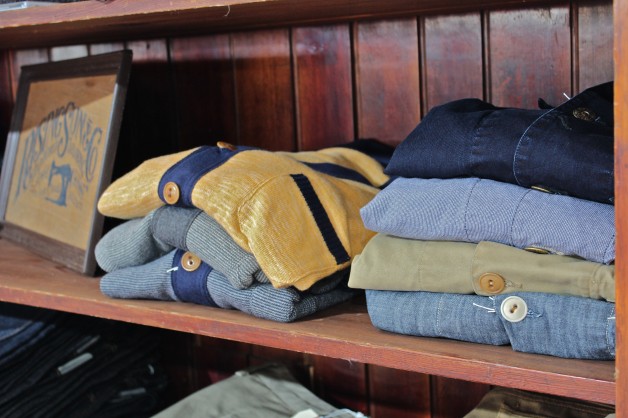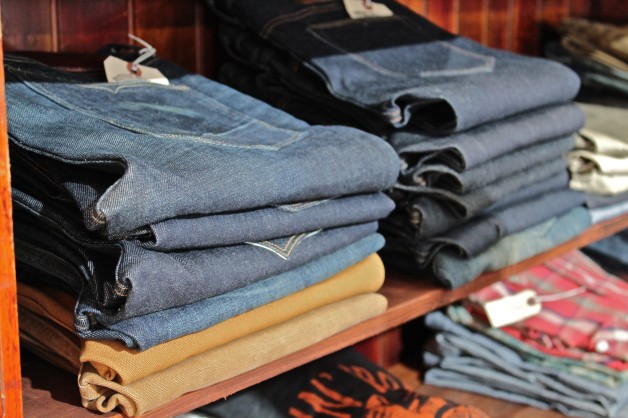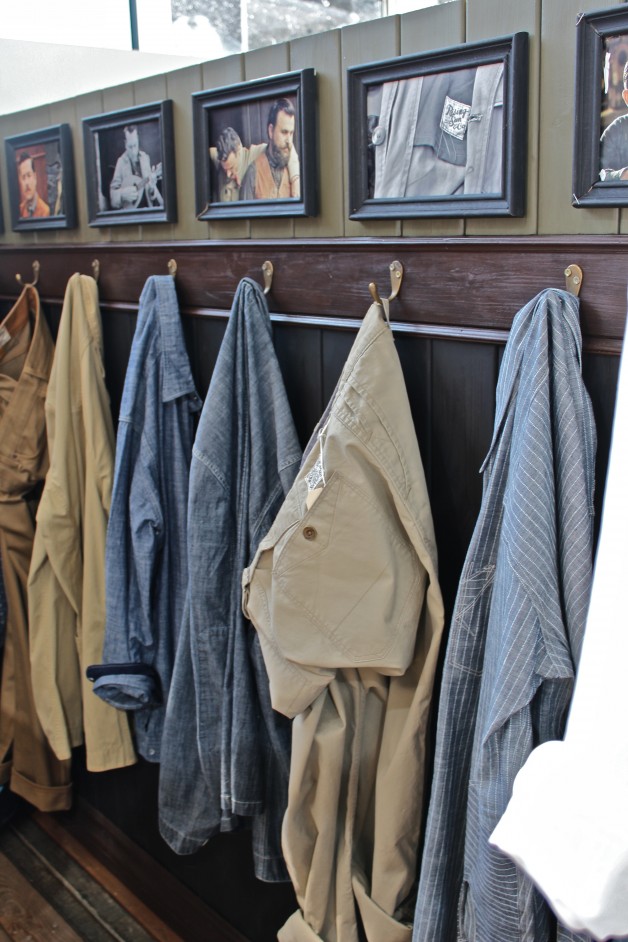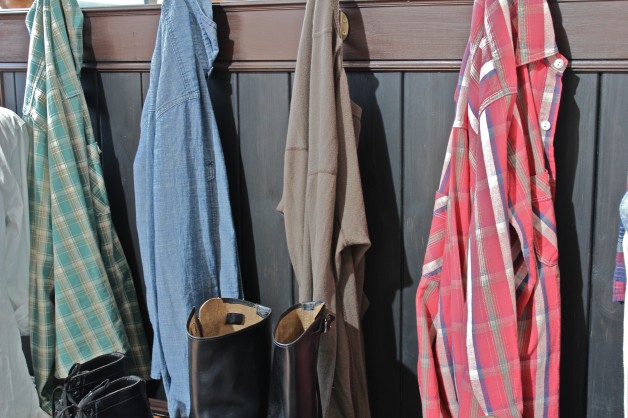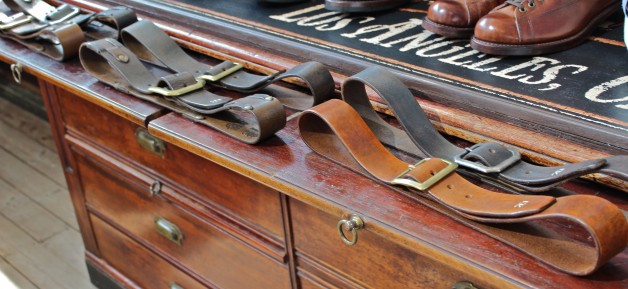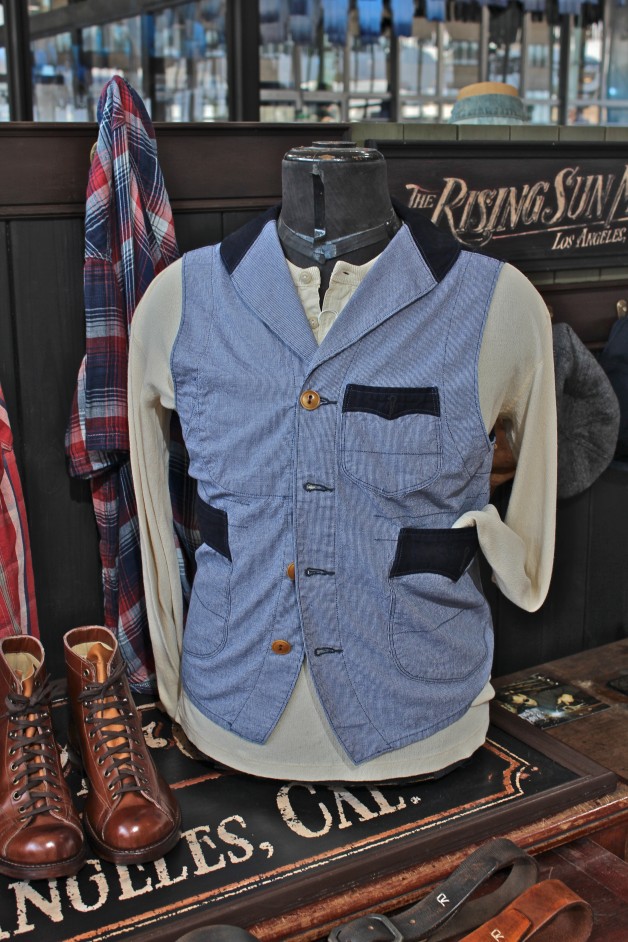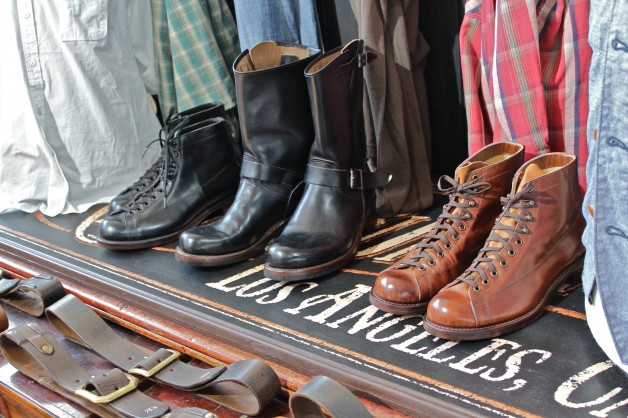 All pictures were taken at the Tempel of Denim at the Bread & Butter tradeshow where the small independent US company exhibited for the first time. To visit the shop in California you have to make an appointment. Visit the company website here. Contact information of the shop:
2246 Fair Park Ave, Los Angeles, CA 90041
Words by Mike Hodis and Thomas Bojer.