If you're a denim lover like me, New York City has probably found it's way to the top of your favourite must-go-to-destinations-list if you haven't been there yet.
I finally went this summer to enjoy some vacation time with my girlfriend, but also to visit some for denim shops I had heard so much about. And based on all the recommendations I had gotten from friends my expectations were sky high and I found just what I was looking for; shrink-to-fit Levi's jeans.The Levi's store in the Meatpacking District was one of the first shops we went to.
Ready to burst with excitement by spotting the discrete Levi's sign outside the shop I felt like a little boy on Christmas Eve. And boy, it was a thrill. For any Levi's fan this is heaven. Here you'll find all your favourites from Levi's Vintage Clothing, Made & Crafted as well as the classic Red Tab collection, and your girlfriend may just as well find the perfect pair of jeans in the women's department – my girlfriend bought a pair of 606 Orange Tab Jeans.
Add to all this the Tailor Shop. I highly recommend the shop to any denim head, it's truly an experience you won't ever regret, and I can't wait to go back! And it's cheaper than back home in Scandinavia.
With the help of one of one of a highly competent salesmen I found just what I landed on two dry Levi's Vintage Clothing fits, the 1954 and the 1947. As a little side project of the Levi's Vintage Clothing Wear & Tear Project that they're doing here at Denimhunters, I had my jeans measured and photographed before and after I shrunk them. Keep an eye out for updates on the wearing process.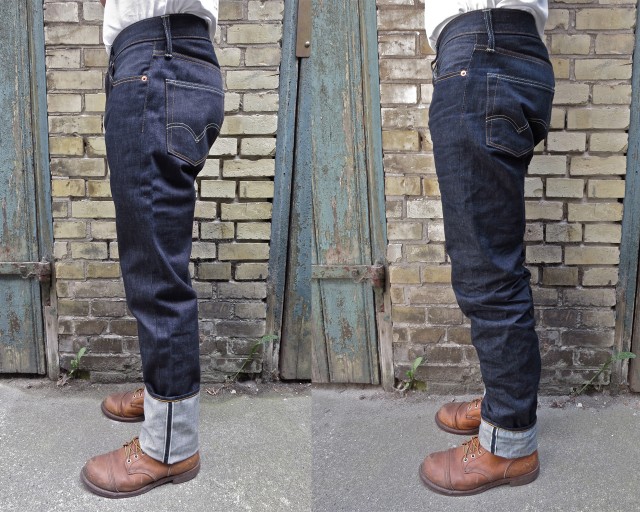 These are the before and after pictures of the 1954 501ZXX in size 30/34. I soaked the jeans for an hours in lukewarm water, put them out on my bathroom floor to dry for about three hours, put them on for a few hours to stretch them out and to avoid too much shrinkage in the waist, and then hung them to dry. When I wore them to work the next morning they were still a little damp.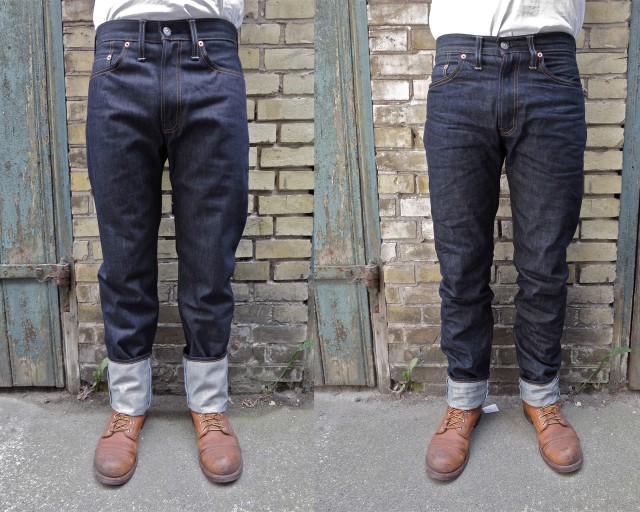 Below are the measurements in centimetres.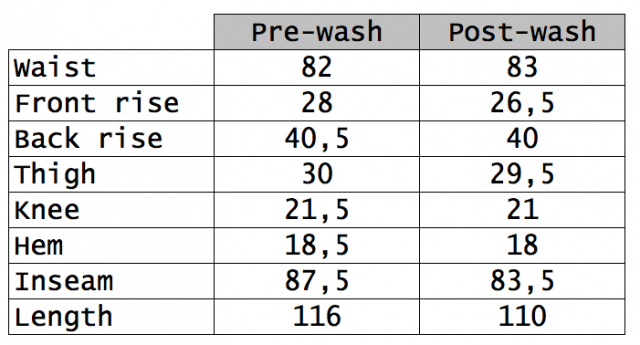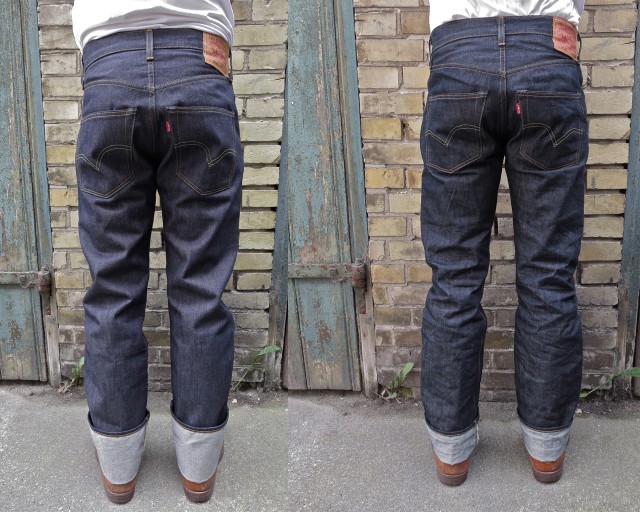 This is what the 1947 501XX in size 31/34 looks like on me before and after skrinkage. The soaking approach was somewhat the same as with my 54s.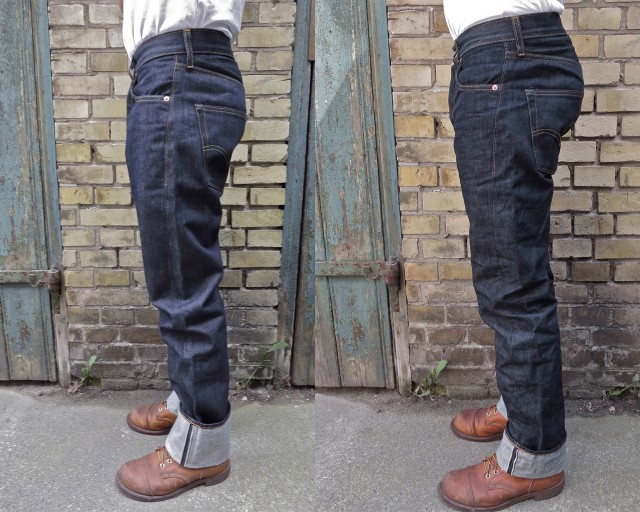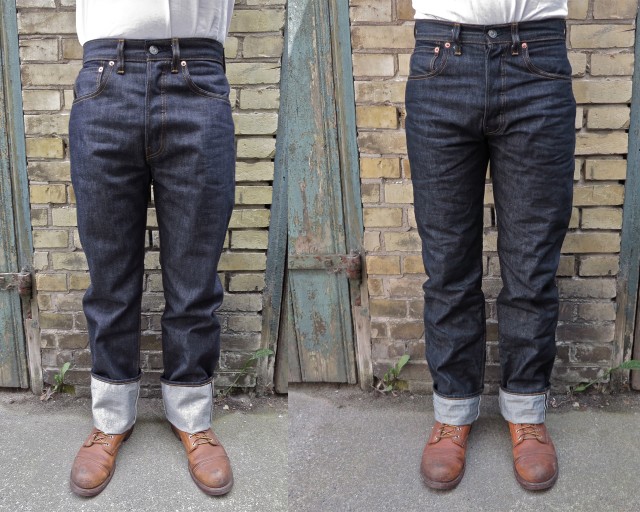 This is what it measures.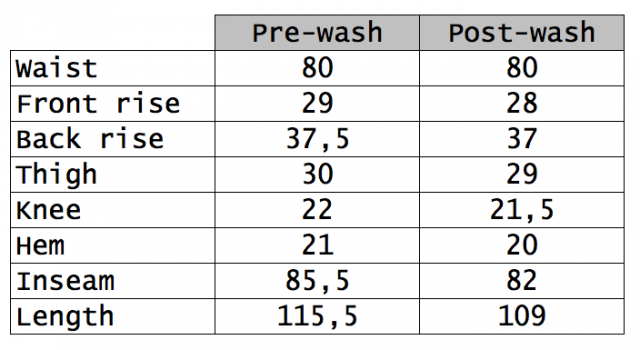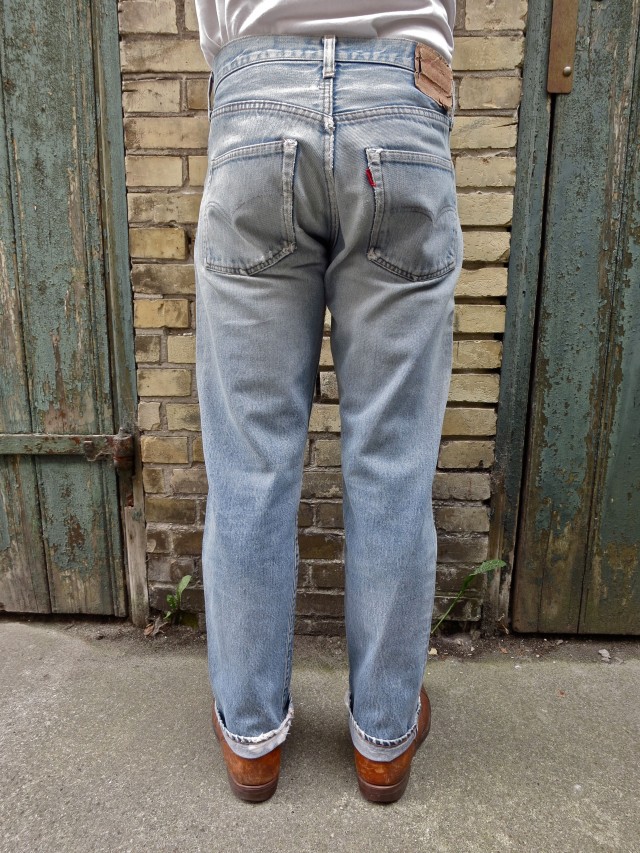 Next stop on the Top 2 list of must-see-shops was What Goes Around Comes Around; one of the best shops in the city when it comes to vintage Levi's. The shop is located at 351 West Broadway (between Broome and Grand). We ended up on Broadway, not West Broadway, and there is a huge difference. But after 1½ hours of walking we finally found it and it was completely worth it all. For a long time I've been wanting a pair of originals and I decided on this pair from the late 70s or early 80s.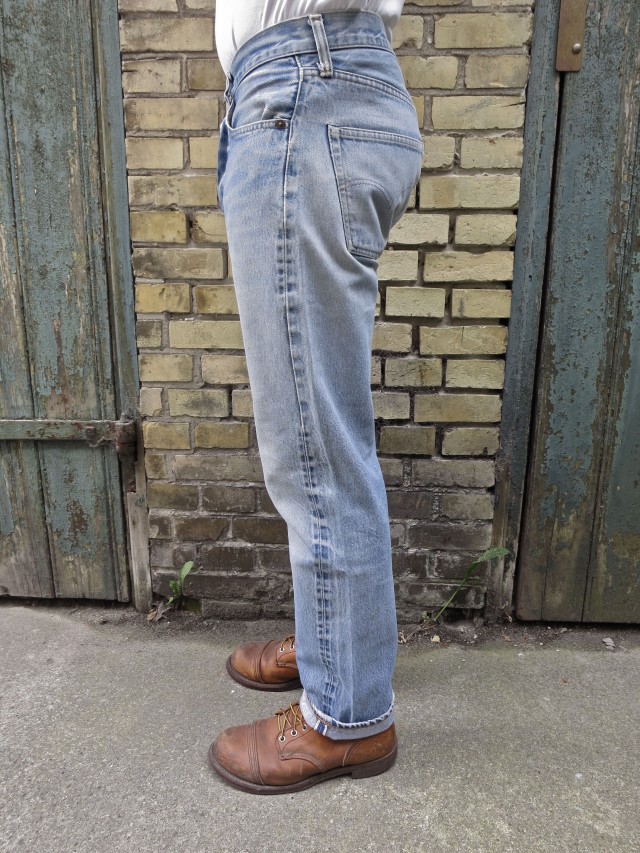 One of the main criteria when picking out the jeans was that they should fit me.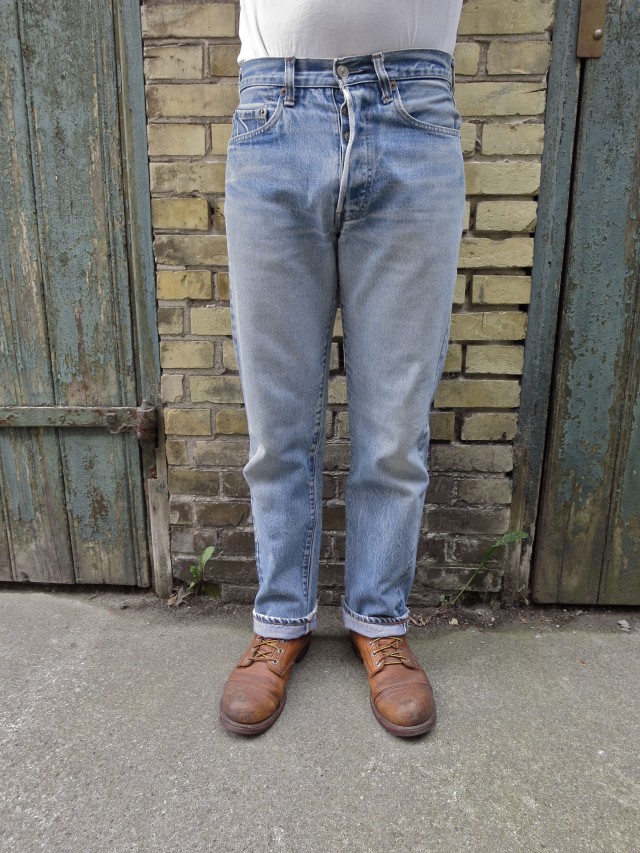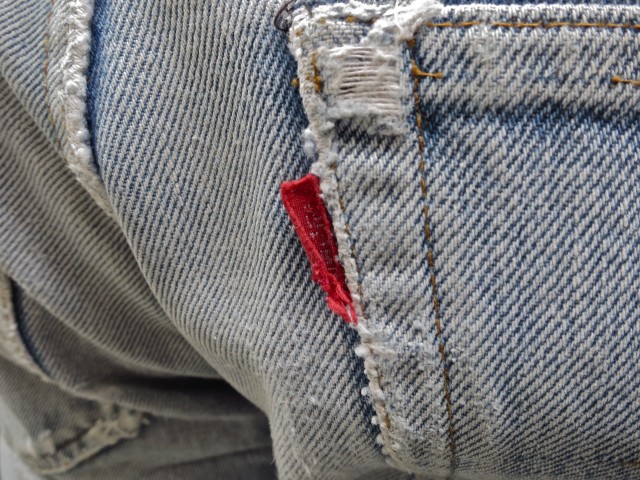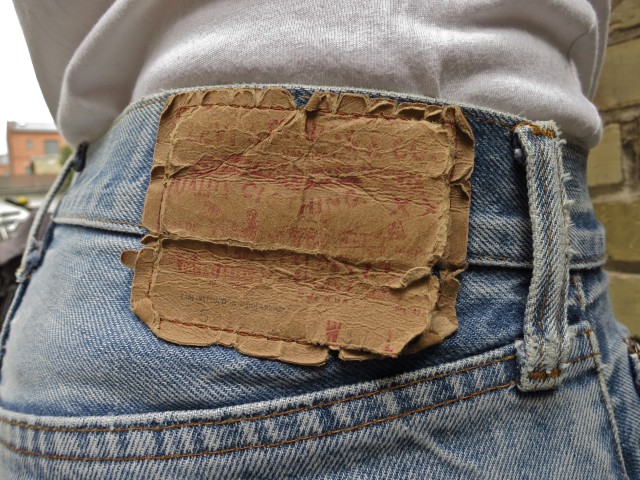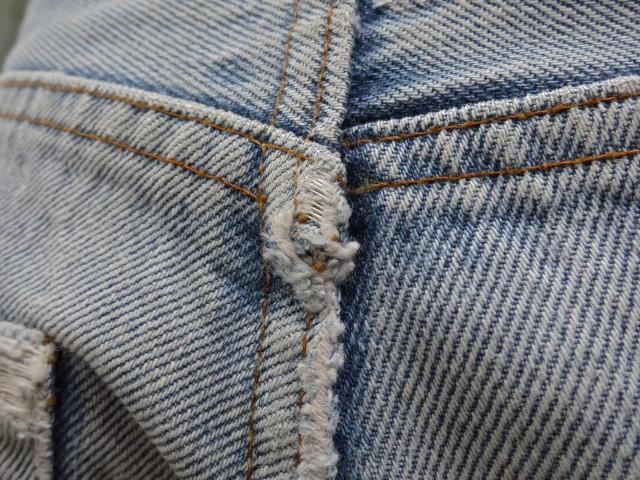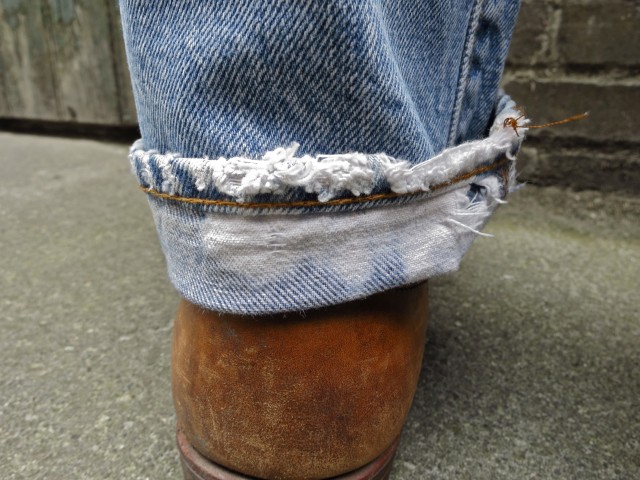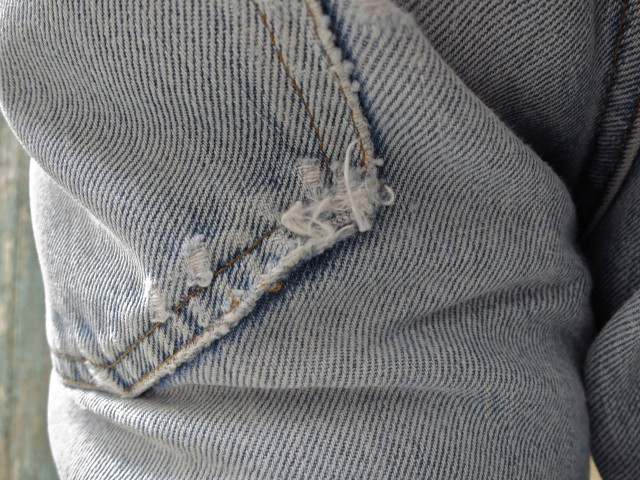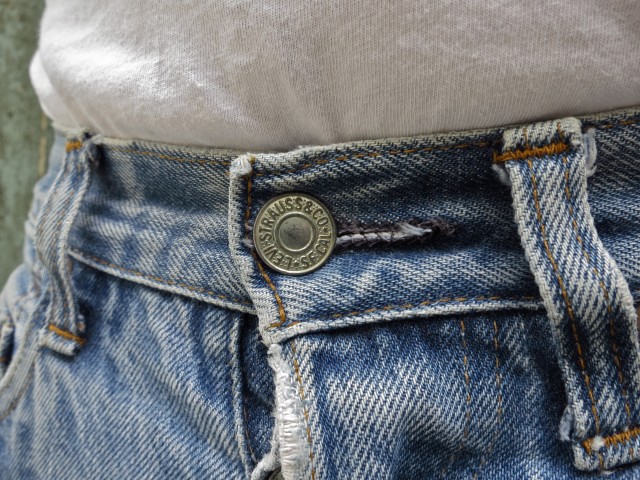 The red thread in the selvage edge is also washed out. Also, notice that the chain stitch on the hem begins and ends on the outer seam, a feature you won't find on reproductions.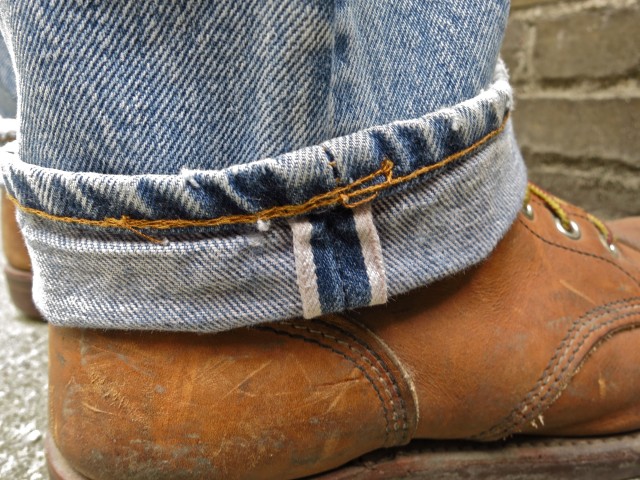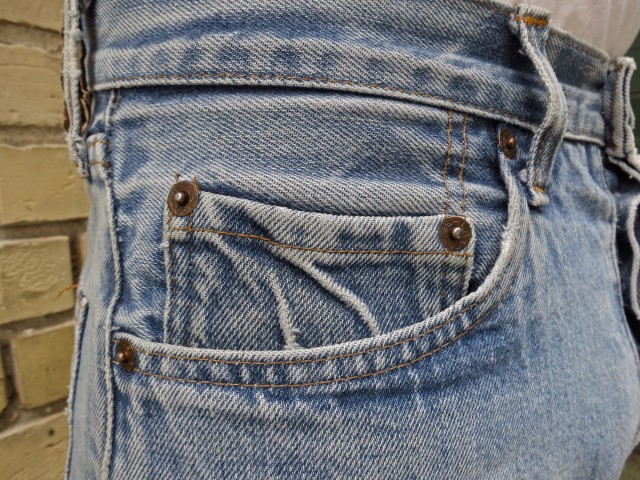 Beautiful train tracks!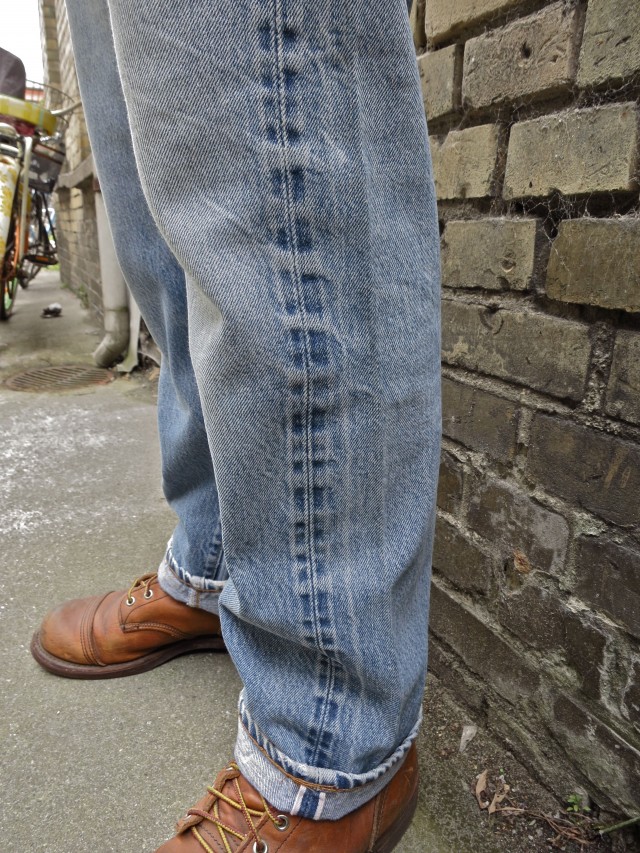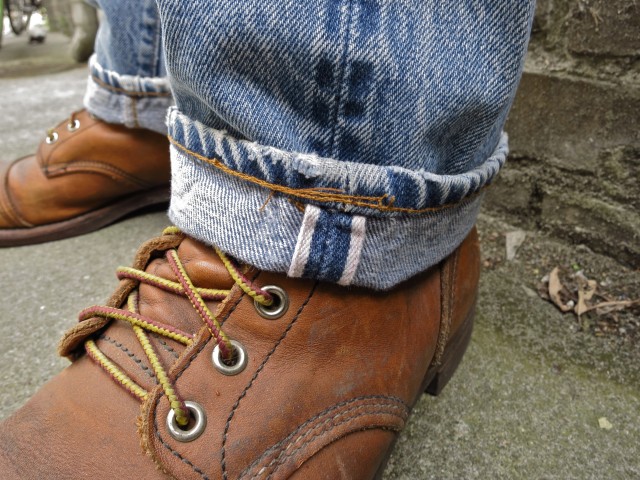 Chain stitched back pockets equals post-mid-70s.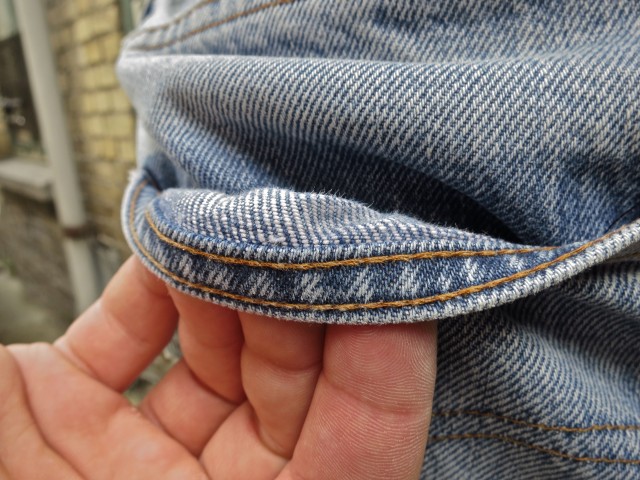 Route 66.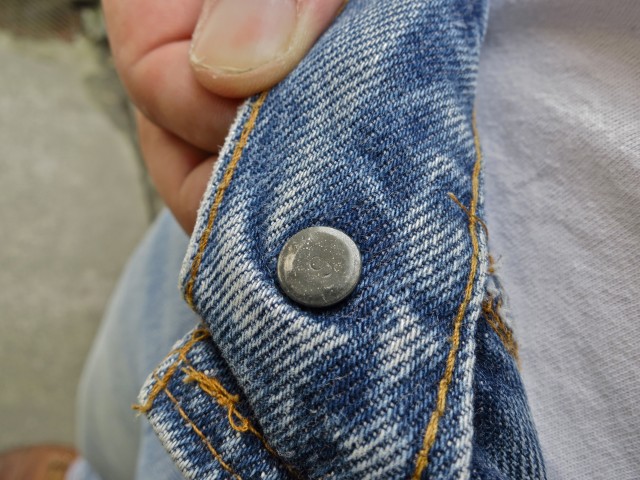 Words by Morten Blaaberg Klausen. Edited by Thomas Bojer.