The Biker and the 1947 501XX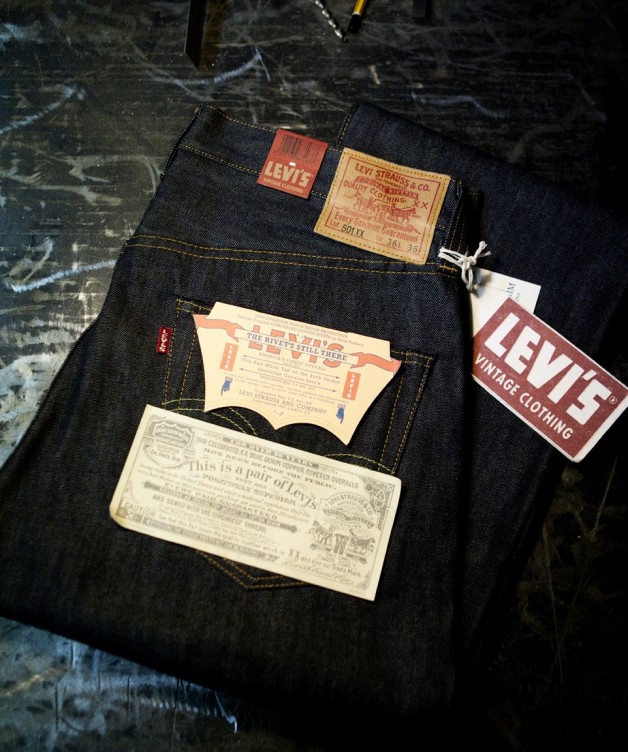 One of the most important parametres for choosing the participants for our Levi's Vintage Clothing Wear & Tear Project was to get people with different backgrounds, and what better than a real biker. We found him in the Wrenchmonkees garage in Copenhagen and this is his story.
Tell us about yourself
My name is Nicholas Bech, I'm 39 years old, married and the father of two. I live in Frederiksberg, Copenhagen and I'm a professional photographer and between 1998-2010 I worked full time in that field. In 2008, I started Wrenchmonkees with two good friends and we have been rolling ever since. A lot of things has happened since we started and we will probably evolve and change the core business for the company in 2013. Wrenchmonkees started as a motorcycle customizing garage and my tasks include photography, blogging, design of bikes, welding and metal fabricating, wrenching, cleaning and sweeping of floors, answering mails, servicing clients, test driving bikes, ordering parts and having fun!
Why did you join this project?
I wanted to see if these jeans survive as my working pants in a workshop as ours, but I have already had the first problems, since the pants don't have knee projections and we sit a lot on our knees when fixing the bikes, and the lack of pockets has been a problem as well. Therefore, I've decided to use the jeans as an allround everyday workshop pant driving to work, test drive bikes and not for the dirtiest part of my job.
What's your favourite outfit?
Basically I just love jeans and shirts. I try to be more creative, but this outfit is so easy and comfy.
What do you love the most about denim?
I love the fact that it's strong, durable and always looks good; new, worn in or completely beat up.
Do you collect anything?
I'm not addicted to anything specific, but I love all kind of collectables including motorcycle, skateboards and bicycle stuff. But I'm not fanatic.
What did you dream of becoming as a boy?
Jacques Cousteau. I love sharks and I would love to find some old wrecks with treasures.
How do you wear your (dry) jeans – any special routines?
I'm normally wear my jeans without washing them too much. I like to give them a good wear before washing them and I'll try to wash this pair of jeans on a more regular basis (that is, when they are dirty).
Anything interesting you plan to do while participating in the project? 
I have already been driving my bike a lot and I've been wearing the jeans touring through Germany and France in rain, thunder, sun and extreme heat. Other than that I'll just be wearing them a lot, more or less every day!
This is how the jeans fitted me before I soaked them.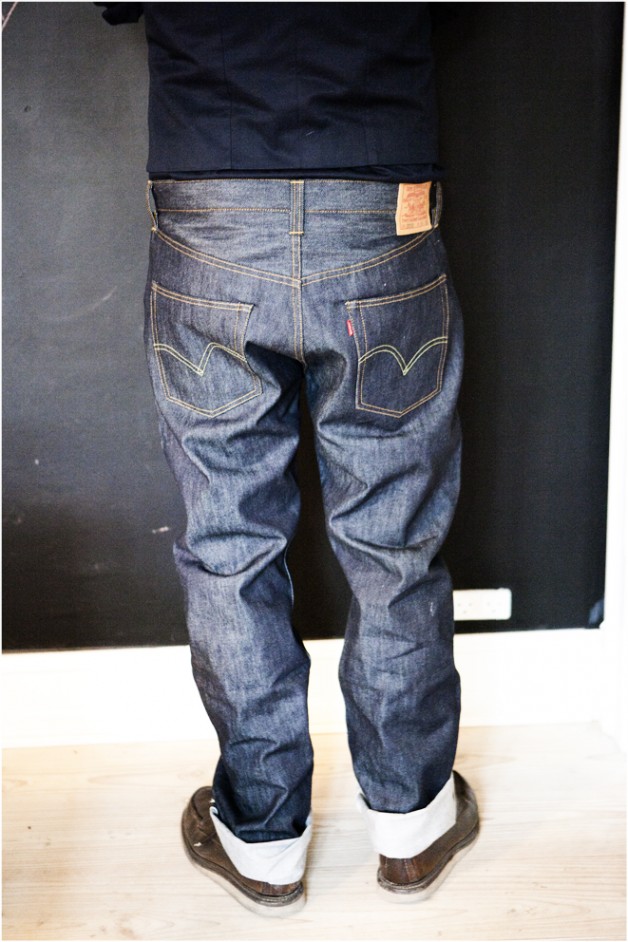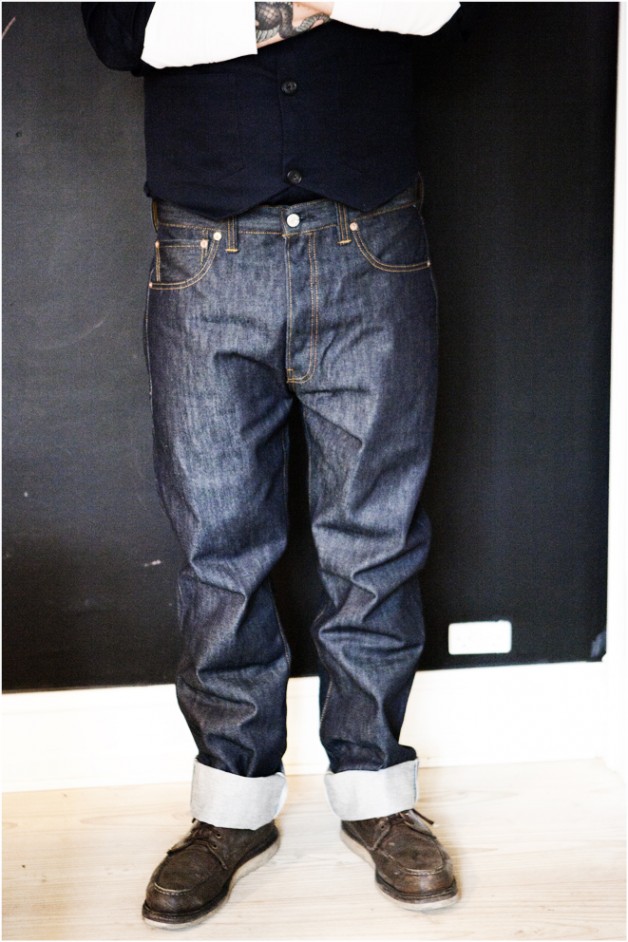 These are the pre and post wash measurements. As you may have noticed the size is 36/36. Remember that the 1947 501XX is sized true to size, which means that a waist 36″ actually measures around 36 inches once it's shrunken down.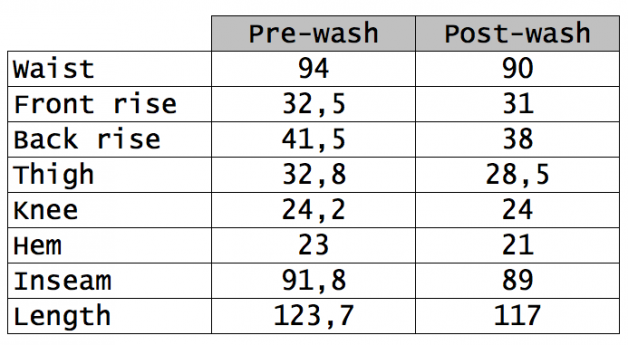 You can follow Nicholas's work on the Wrenchmonkees website.