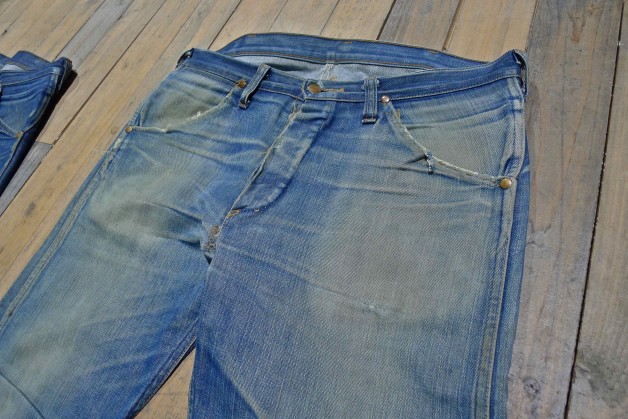 These Wrangler 11MW jeans belong to Peter Rerskov who is territorial manager of Wrangler and Blue Bell in Zeeland. He has worn the jeans extensively for a couple of years, and he has only washed them a few times. They truly look like something you just pulled out of the your regular rodeo wardrobe.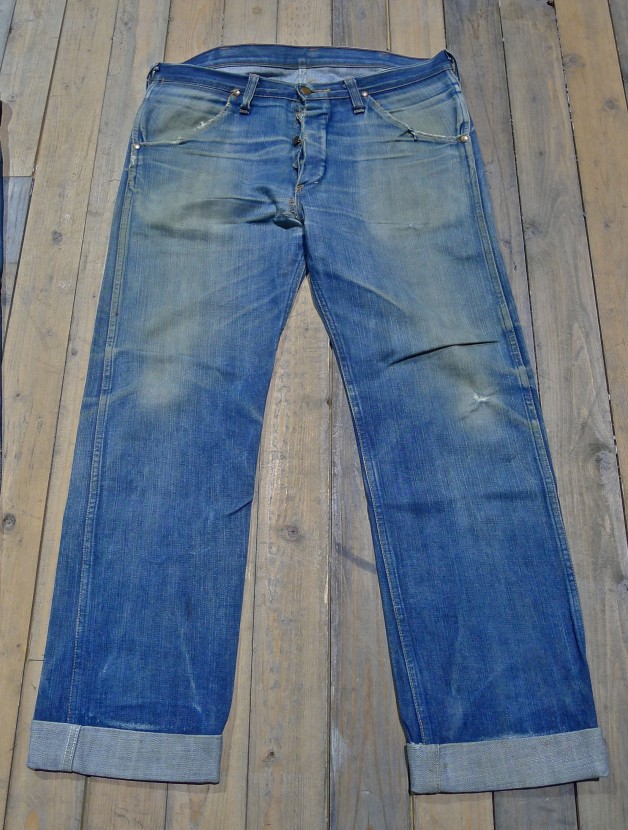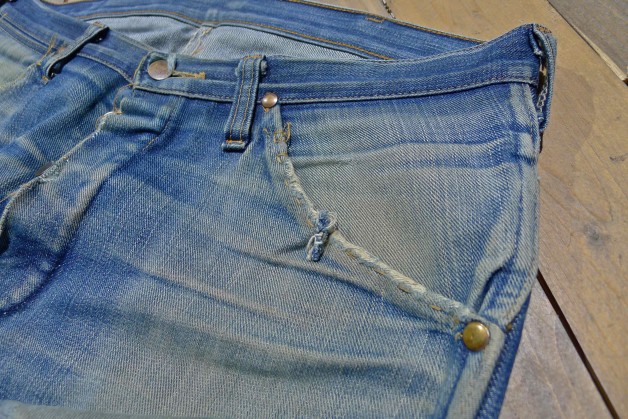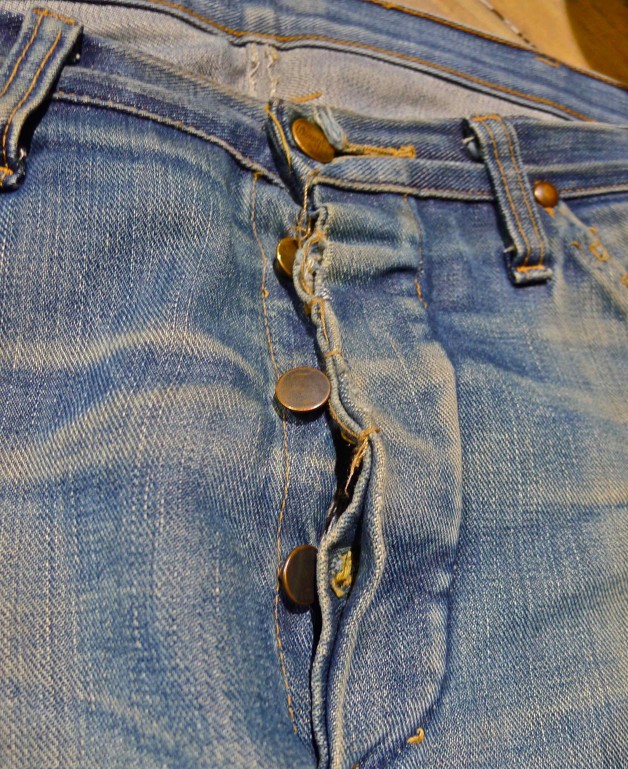 Peter did some great repairs of the jeans himself.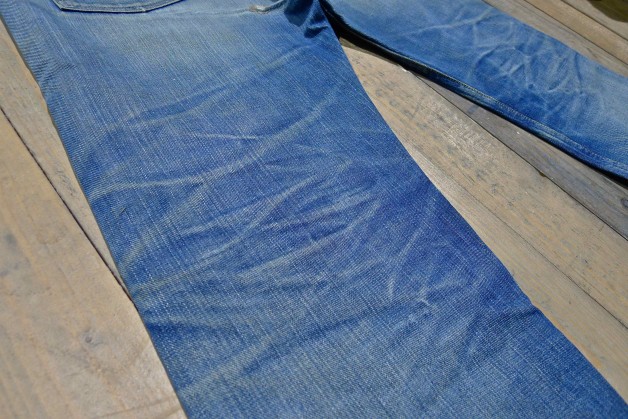 Here's another pair of 11MWs, these have been worn a little less, but the clear blue indigo colour really comes to life.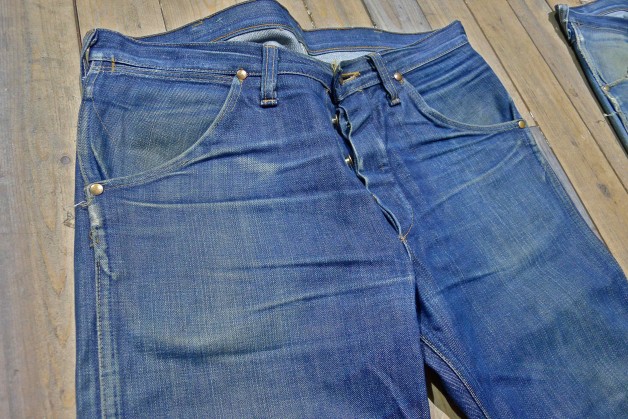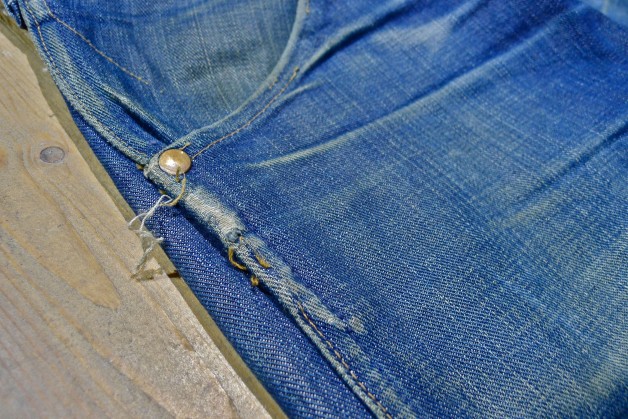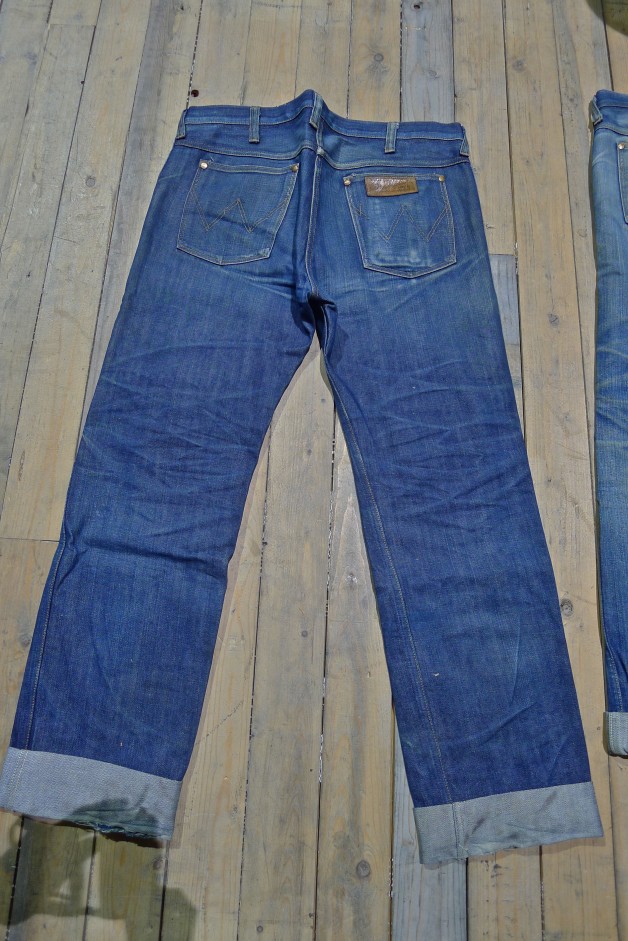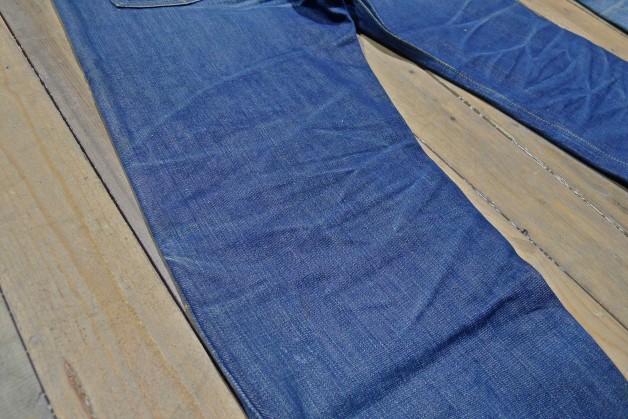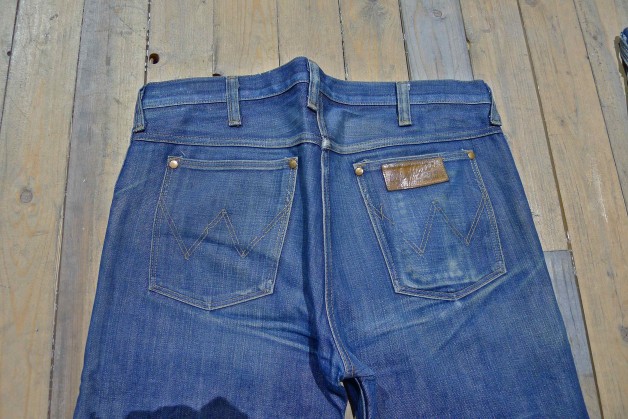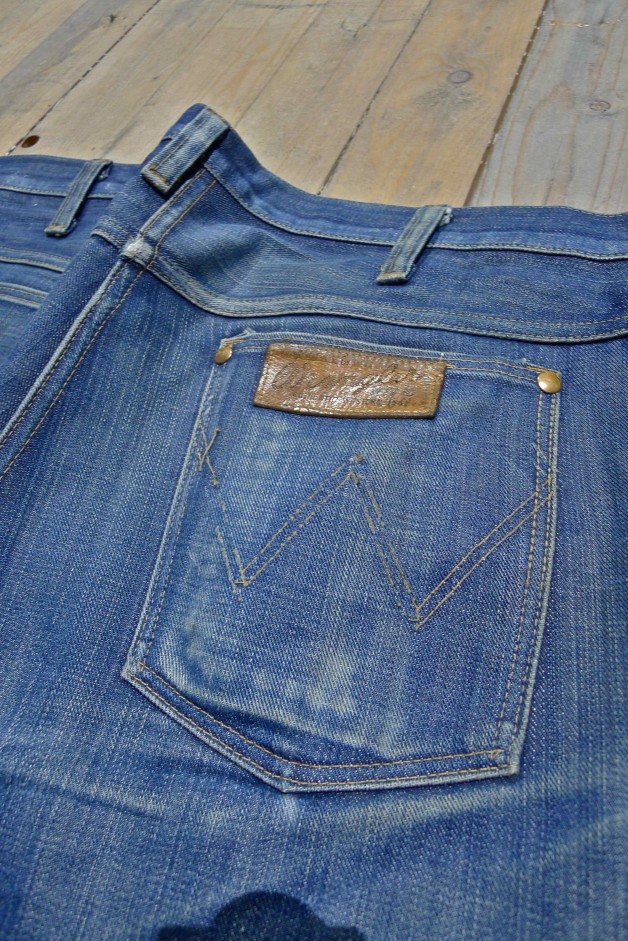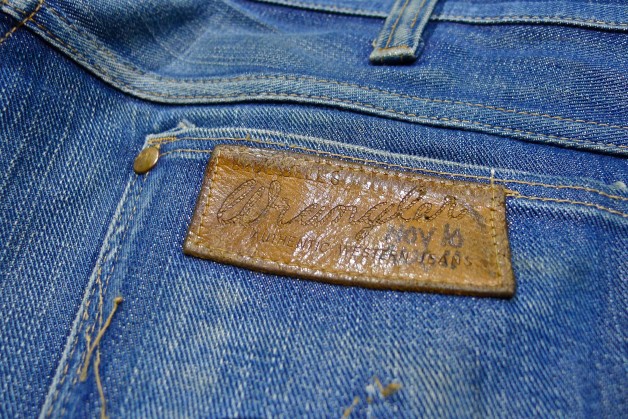 On both pairs Peter has written down on the leather patch when the jeans were washed.