SOLO Sweden
After one very active year as a denim reporter, I've often heard the Swedish store chain SOLO mentioned. Until recently I had not set foot inside one myself, but I had an expectation of what it would be like, and let's just say it was met. I only visited one of the "mothershops" on Norrmalmstorg in central Stockholm, but in this review I will project my observations to the other stores. SOLO is stuffed to the brim with an overwhelming supply of goods, and apparently this sales strategy works. You can question the aesthetics of it and the shops are somewhat hodgepodges, but the fact is that SOLO is a success, and they truly know how to sell jeans.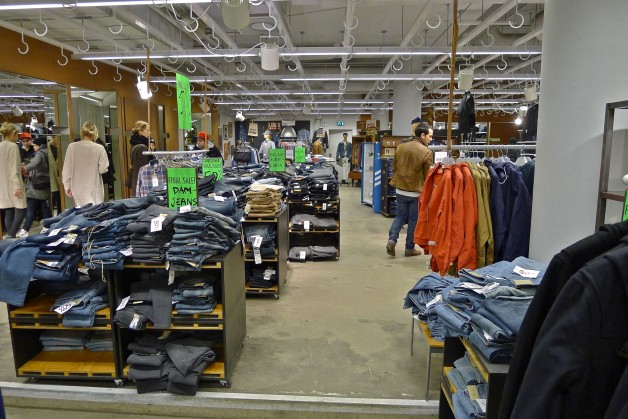 Since 2007, SOLO has been part of the Norwegian Varner Group, which also owns chains like Dressmann and Carlings, and it is notoriously know for it's sense of profitability. But looking beyond the capitalistic value of Varner, you cannot question the professionalism of employees at the SOLO shops. The general denim knowledge of the staff in undoubtedly one of the highest in Sweden (excluding the few independent denim store), and hatched from the shop on Norrmalmstorg are prominent folks on the nordic denim scene like Nils Schéle, Scandinavian sales manager of Levi's Vintage Clothing and Frippe Person, with an equal title for Wrangler. Now, lean back and enjoy this visual tour of the shop.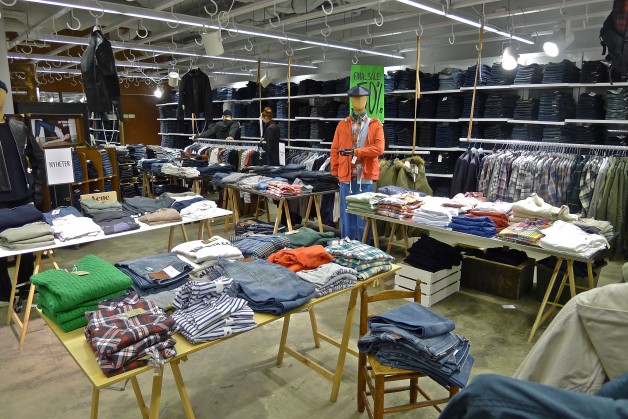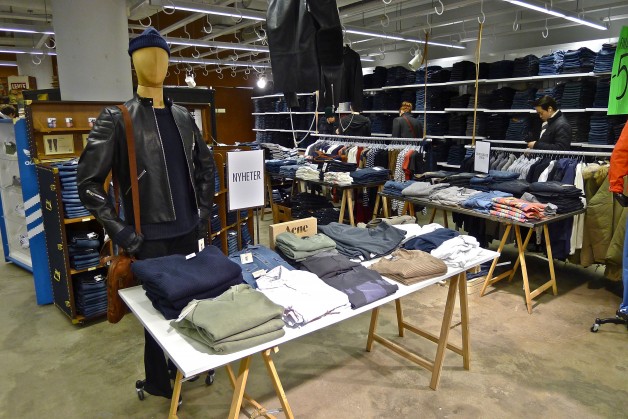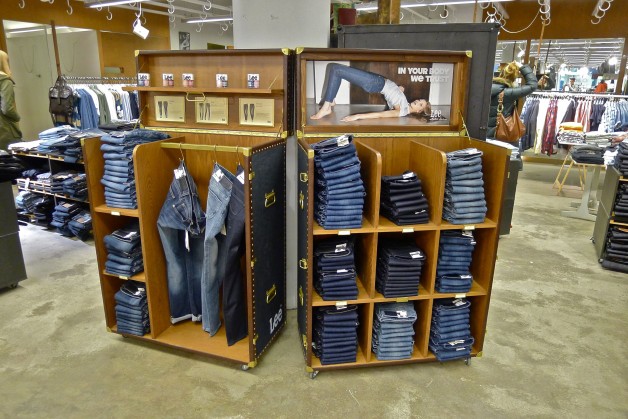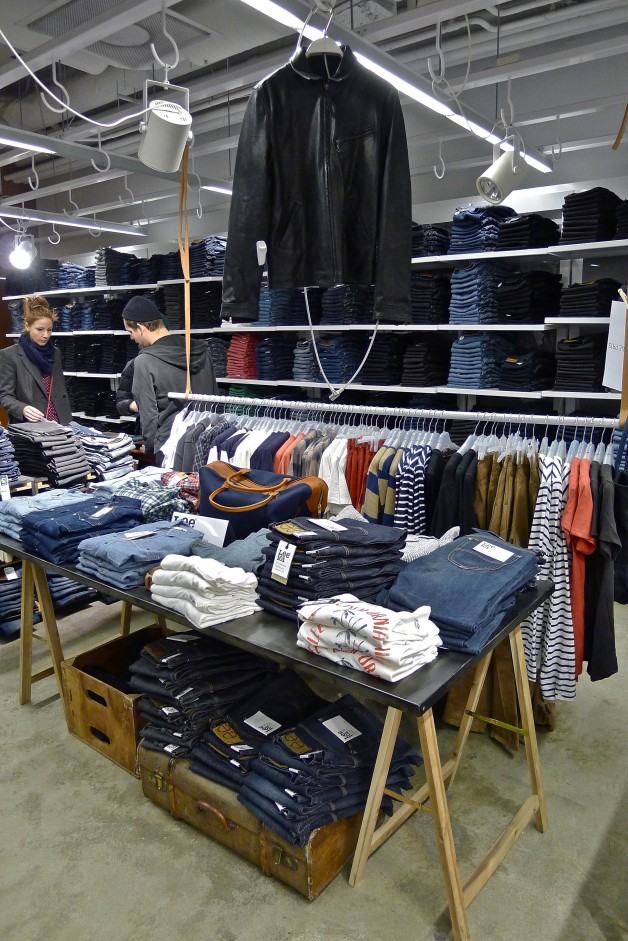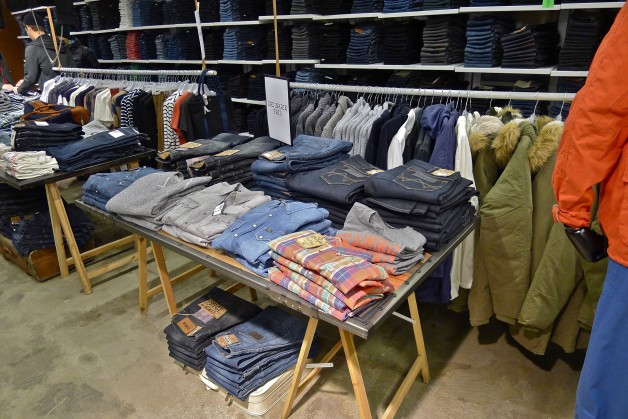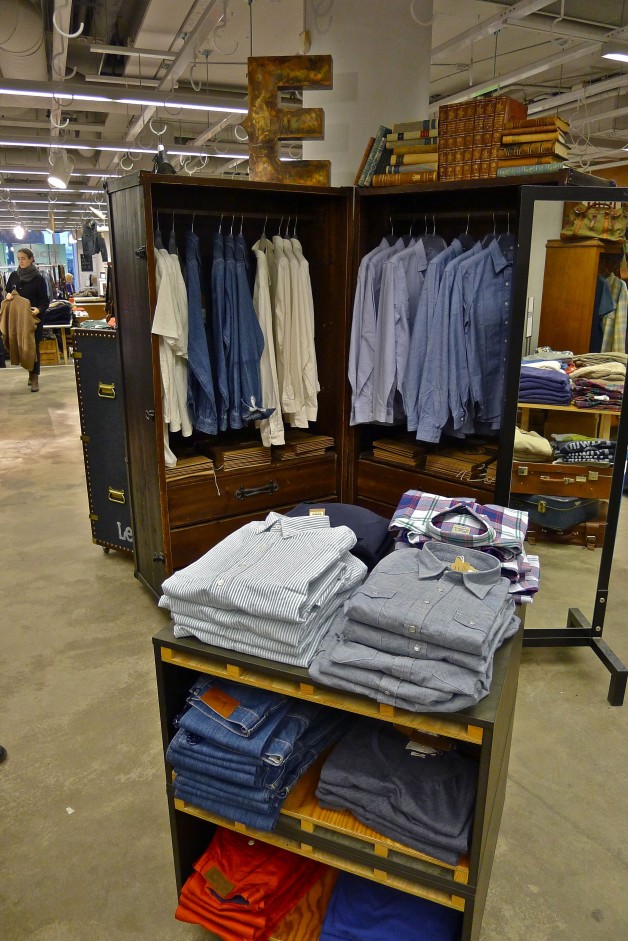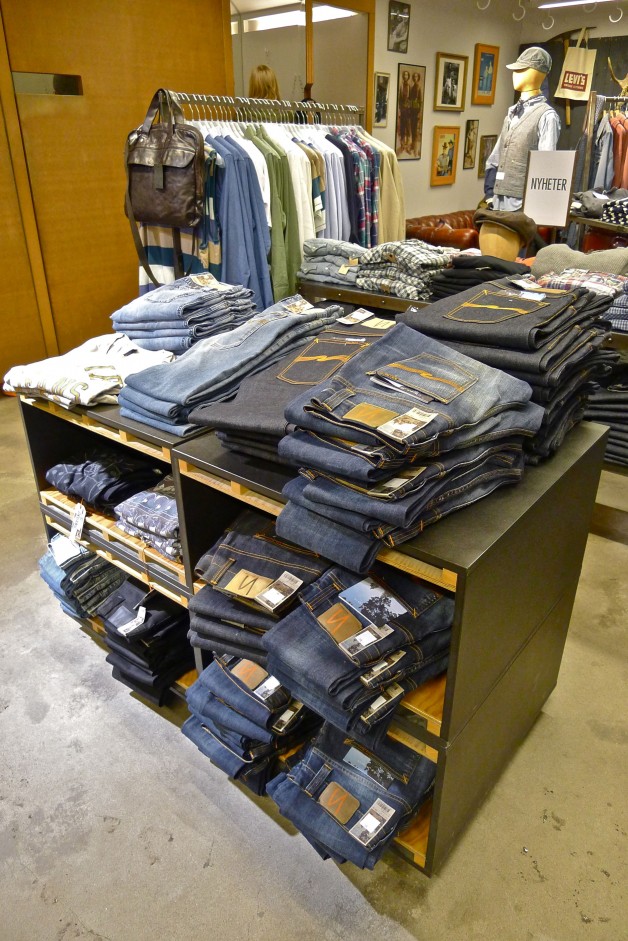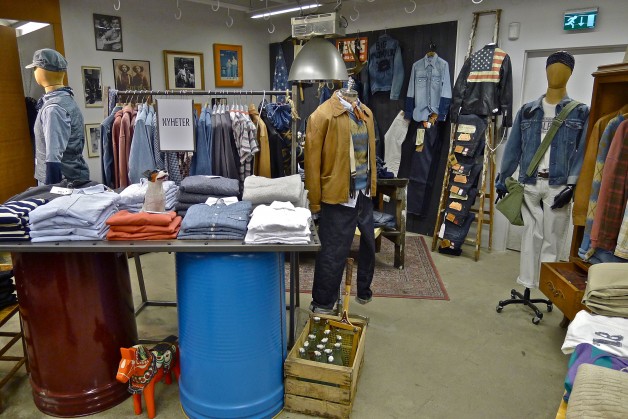 Well hidden in the corner you find Levi's Vintage Clothing. Even though I knew that the shop stocked the brand, it somehow came as a surprise, you're simply just not used to seeing the goods inside this kind of store. But based on the number of article, the brand must be doing rather well. In addition to the vintage goods from Levi's, SOLO carries brands like Acne, Denim Demon, Edwin, Levi's Red Tab, Lee 101, Nudie, Neuw, Our Legacy, Denim & Supply, Wrangler, Replay, Diesel, and of course their very own Emmett jeans. The latter you'll soon be able to read more about here on Denimhunter.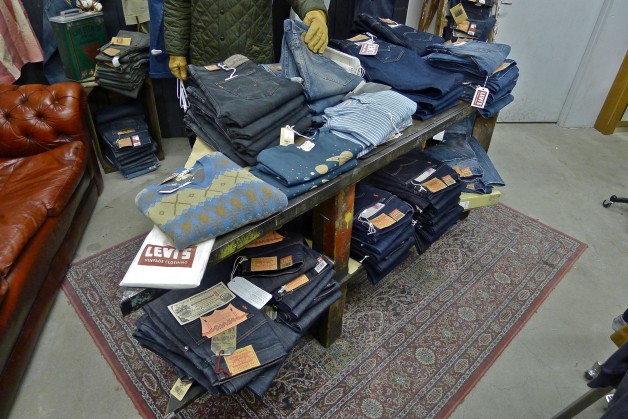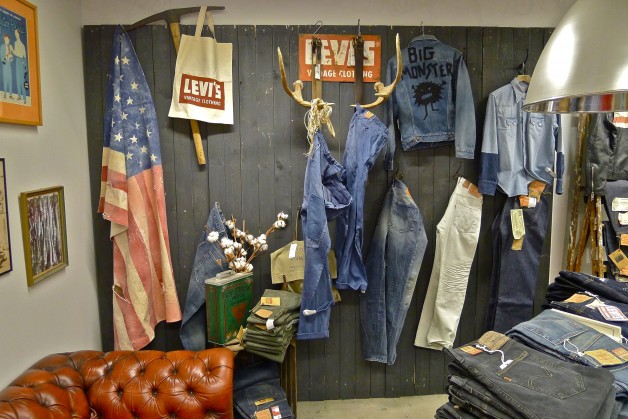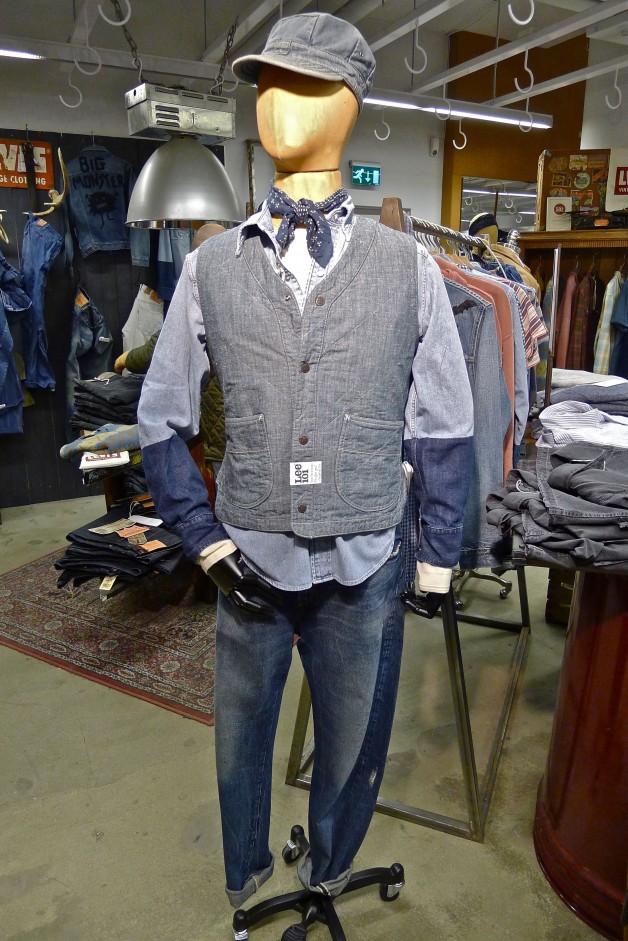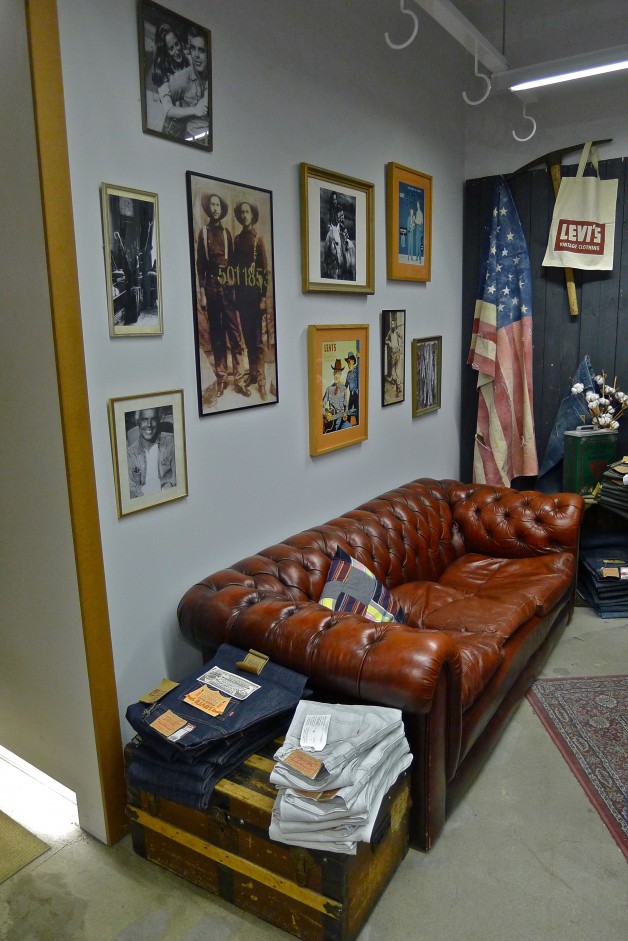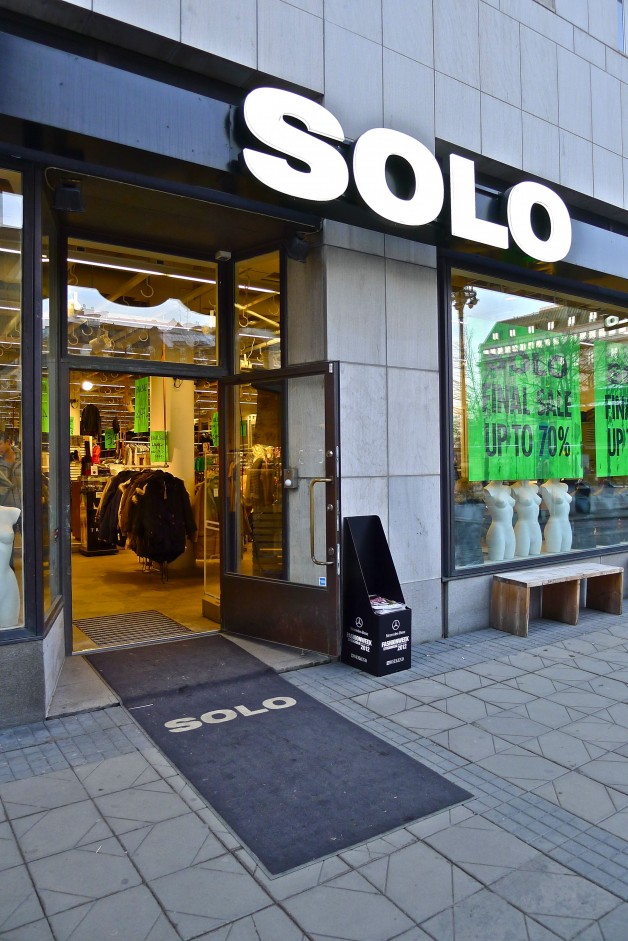 This is what you should look for. Contact information of the shop:
Smålandsgatan 20, 111 46 Stockholm, Sweden
Review by Thomas Bojer.