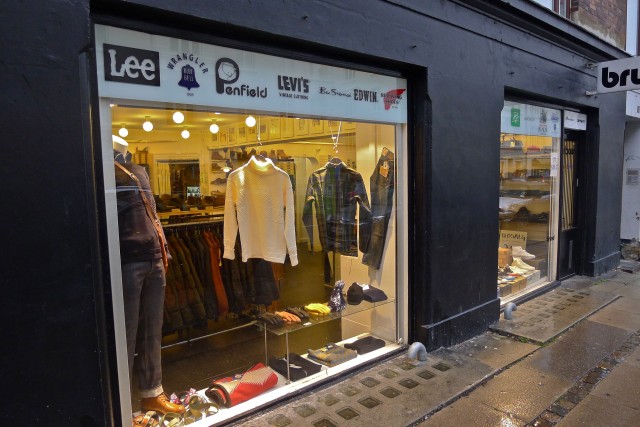 In an industry characterised by constantly changing trends and superficiality, Copenhagen has a fortress for the steadfast denim nerds. Located at Nordre Frihavnsgade 49 is "Brund", a small shop that is owned and run by Henrik Brund. Here you will find one of the best selections of old school jeans from the original American and Japanese brands. Additionally, Brund also carries one of the largest selection of Red Wing boots in Scandinavia, and recently also Englands finest, Crockett & Jones. Henrik is a true storyteller and he loves to give his customers an eye-opening experience with every visit.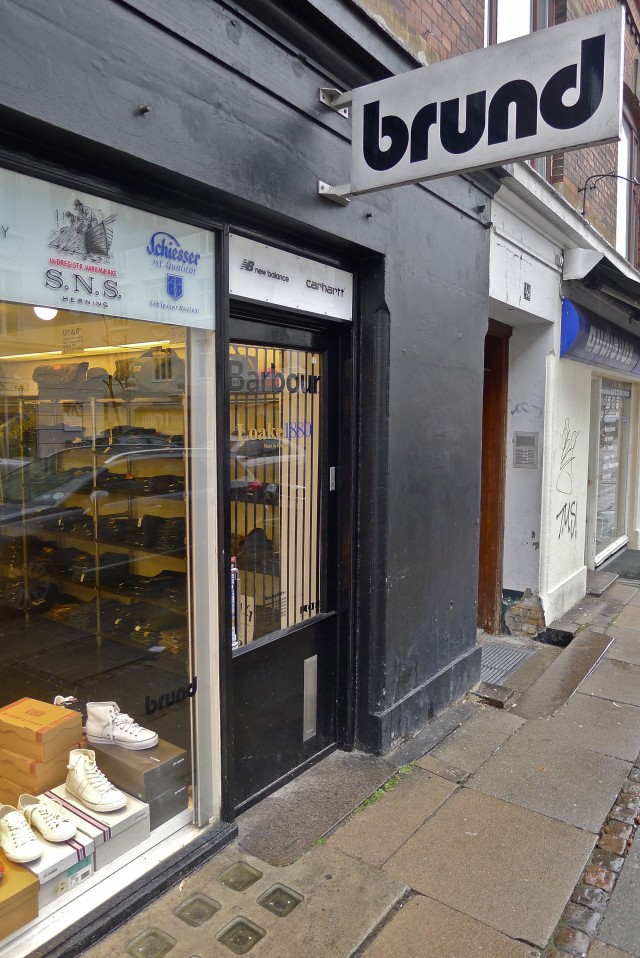 It all started in December 2003, when Henrik bought the store. His first idea was to open a furniture store, which mainly would sell Danish designer chairs – both vintage and new. At the last moment he changed his mind, partly due to the exorbitant buying demands he met from the major furniture suppliers (especially Fritz Hansen), which makes it difficult for a small businesses like Brund to get what they want. And Henrik Brund does not make compromises.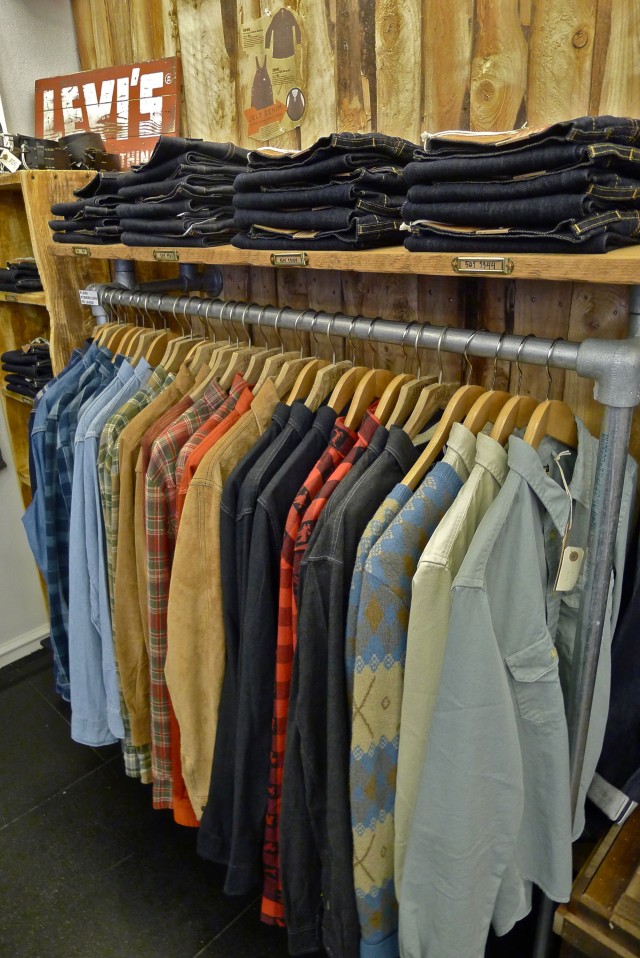 The Levi's Vintage Clothing selection in the shop.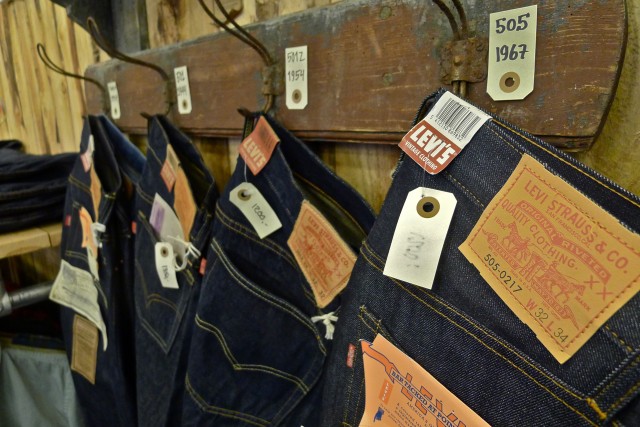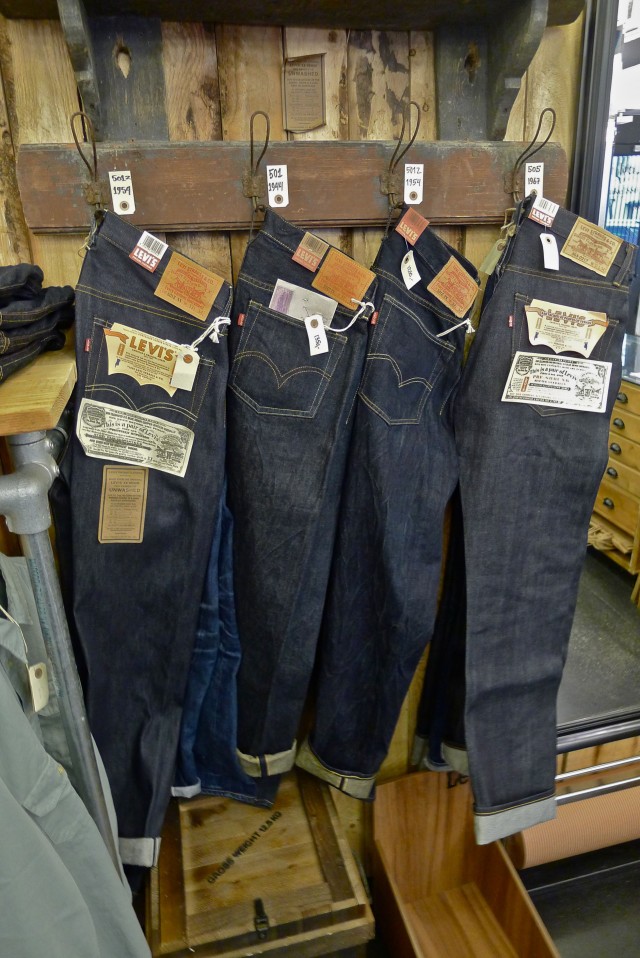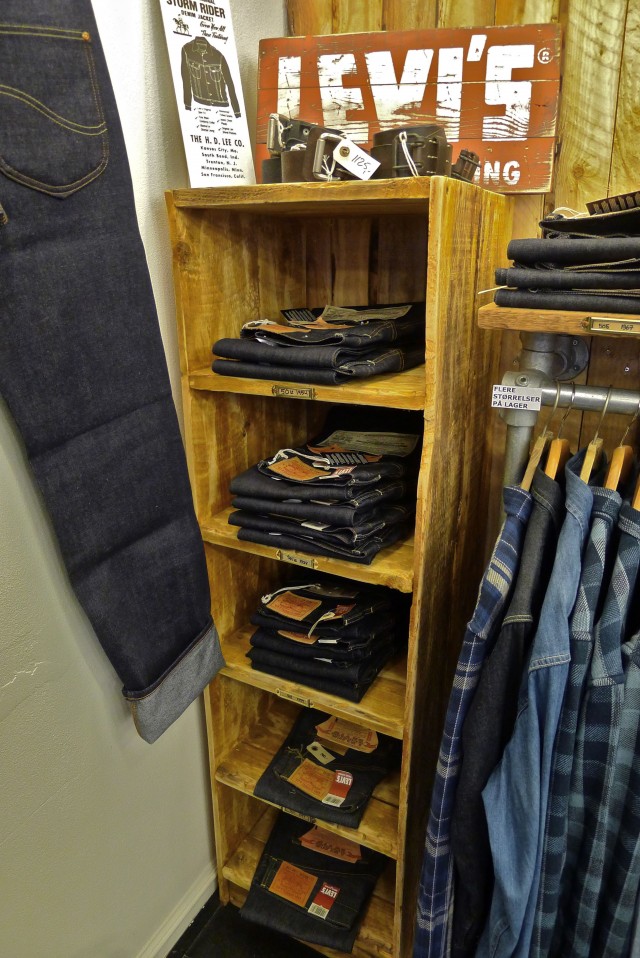 Edwin jeans.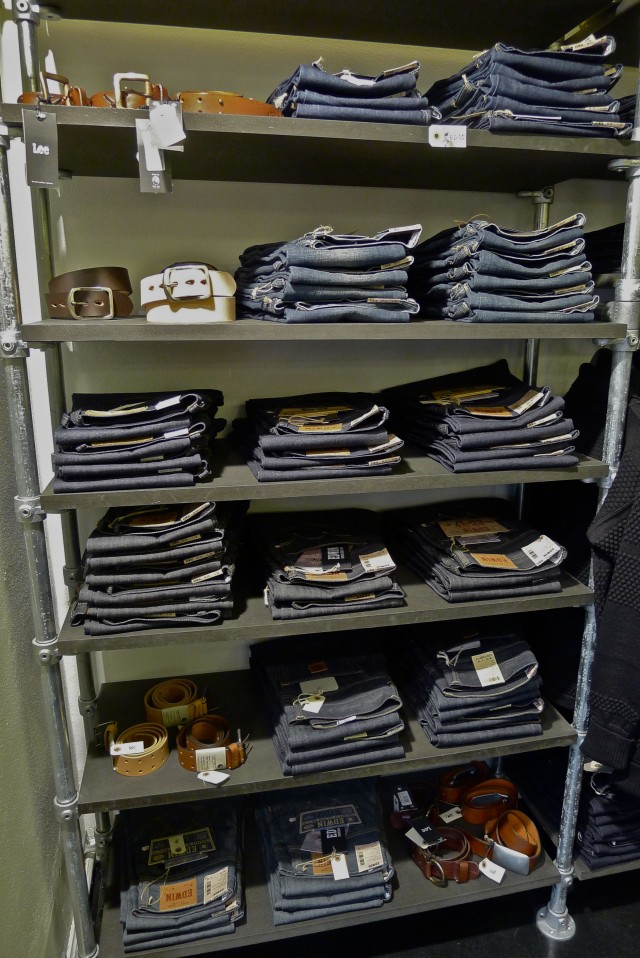 Blue Bell jeans.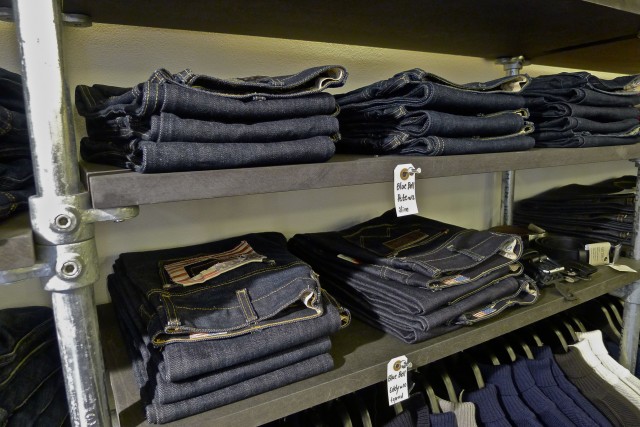 Lee 101 jeans.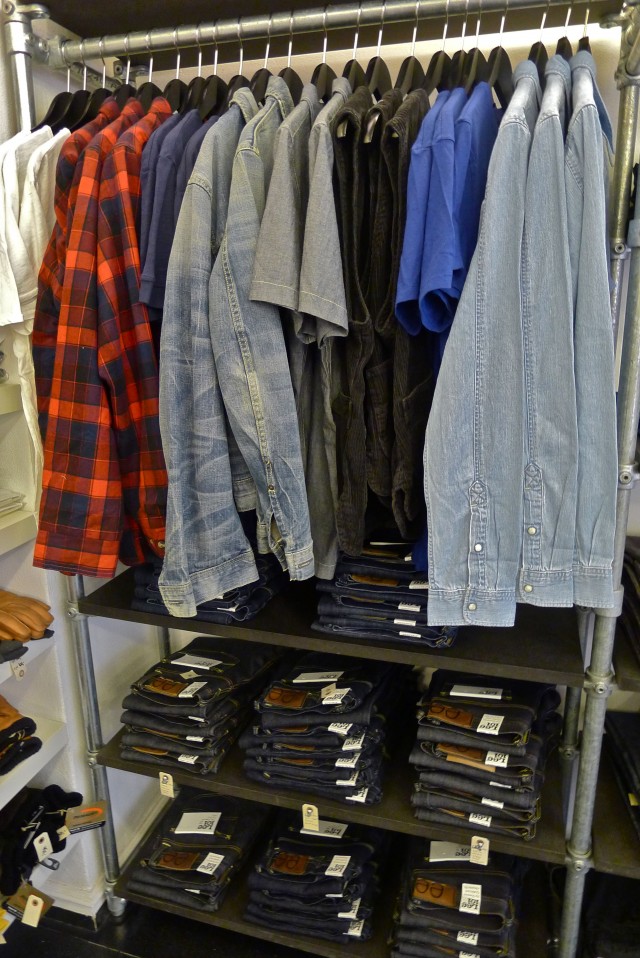 It was a friend that suggested Henrik to open a clothing store instead. So he did in February 2004. Henrik loves to really go into with things and as he puts it, he has always been interested in well-designed objects, including everything from furniture and watches to cars, bicycles and motorcycles. In short, "everything that is good." However, he is especially fond for jeans and denim, which is really evident in the shop. But it is difficult to open a shop with all the exclusive brands and items all at once, and it took Henrik some years to develop the concept. In addition, an extensive network in the clothing business is crucial to even getting anywhere. Henrik started from scratch. He originally worked in the IT-industry in areas such as HR, finance, sales – both B2B and B2C – marketing and production.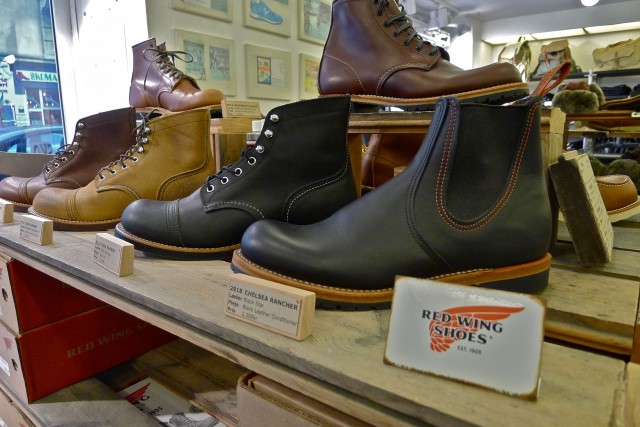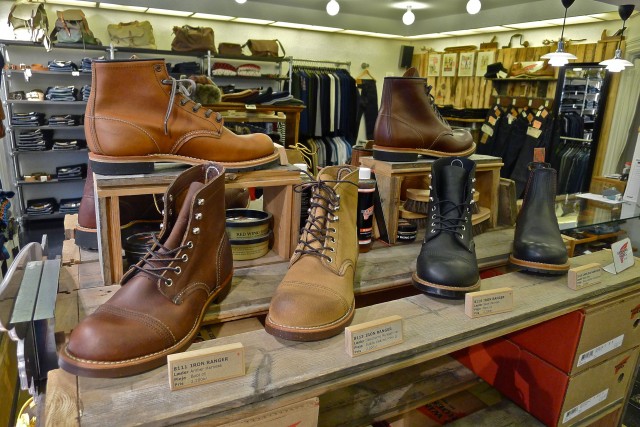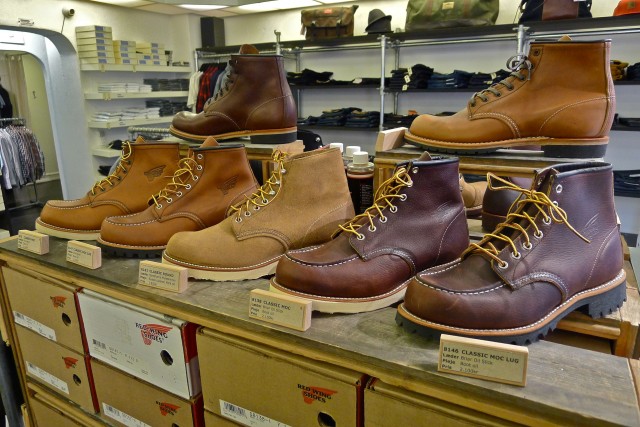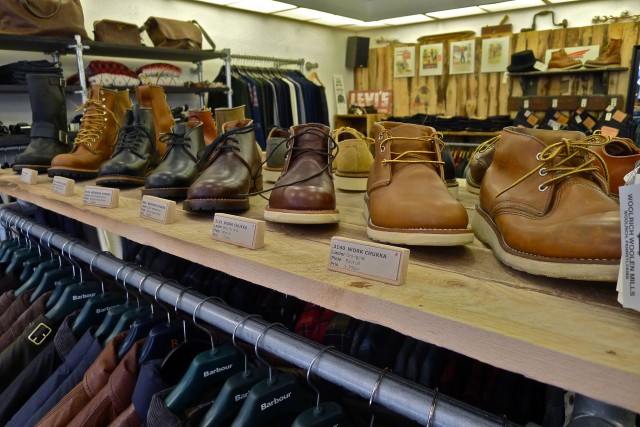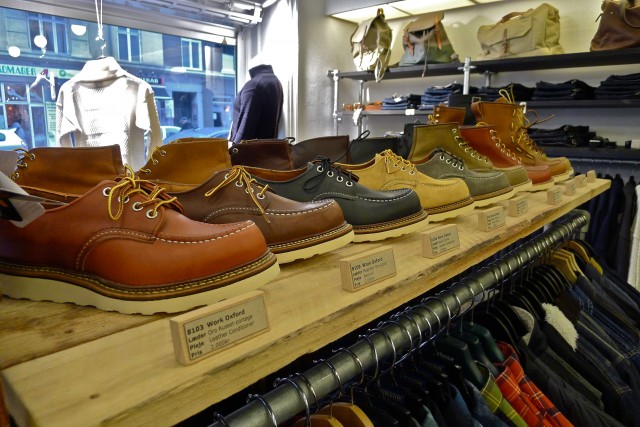 Henrik's longtime passion for jeans lately has been paralleled by shoes and boots. As previously mentioned, the shop carries one of Scandinavia's largest selection of Red Wing Shoes. Actually, you will have travel to the Red Wings shop in Berlin to find a larger selection. Lately, however, the English shoe manufacturer, Loake, has been put on the store shelves. Loake is an old, reputable family business which many regard as a old fashioned label. A reputation Henrik wants to change. As mentioned above, just before Christmas, some of the finest British handmade shoes from Crockett & Jones were added to the ever-growing brand list.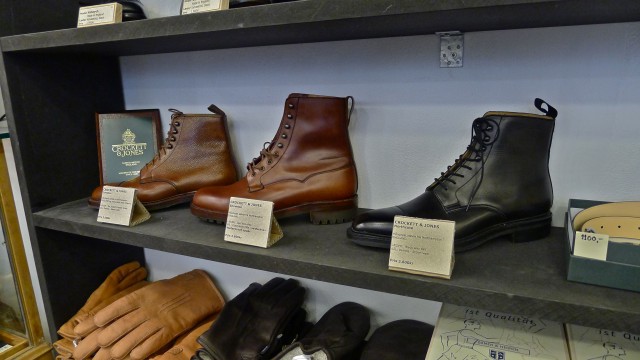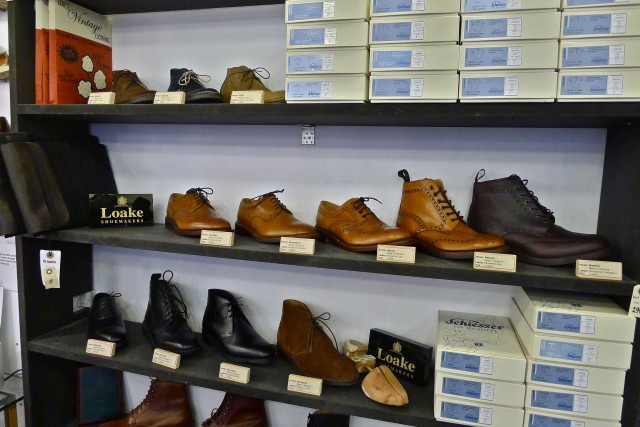 As with jeans and denim, it is rather difficult to compare shoes in detail, although it is precisely where the essential differences often lies. Therefore, Henrik paid a visit to the Loake factory, in the old industrial city, Kettering, in Northamptonshire, to examine how they could produce their shoes cheaper than other brands. It turned out that it's all about business talent among procurers, well-rehearsed routines in production and a strong feeling of unity between the employees. Add to this a production manager who really has a grip on his team and constantly on their toes. The company is in Henrik's words, "English, when it is good."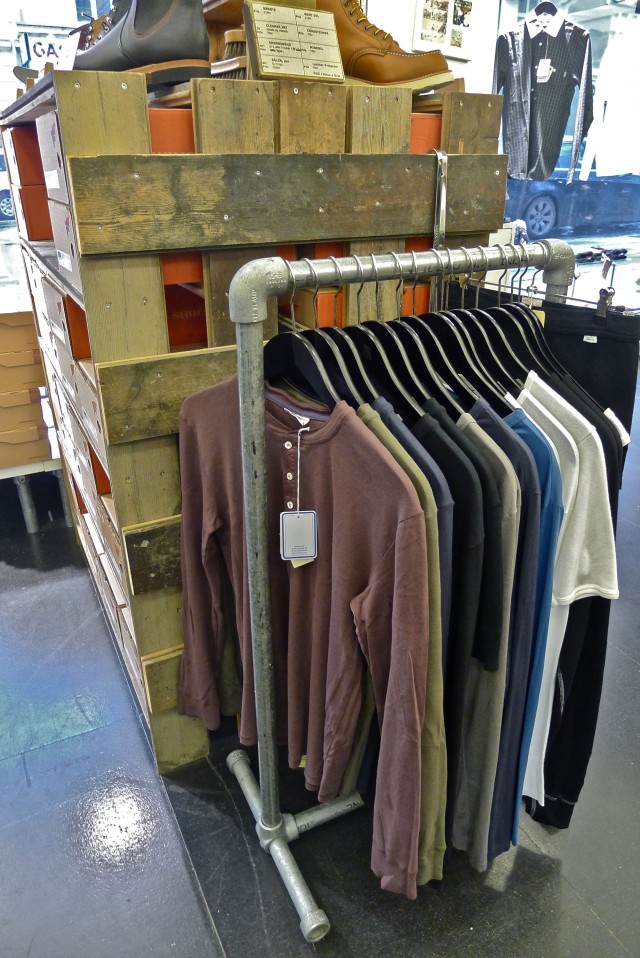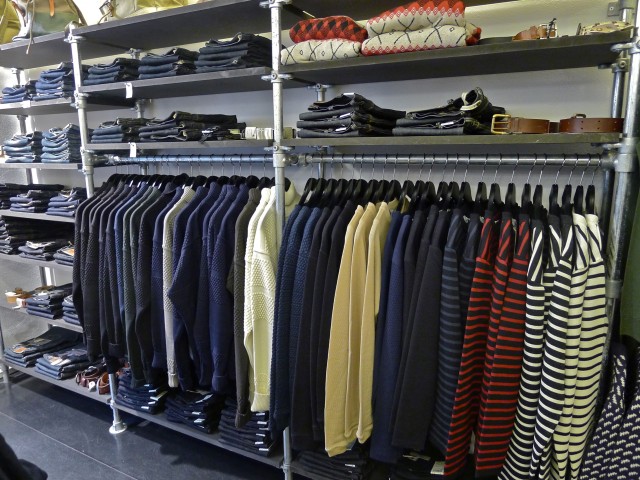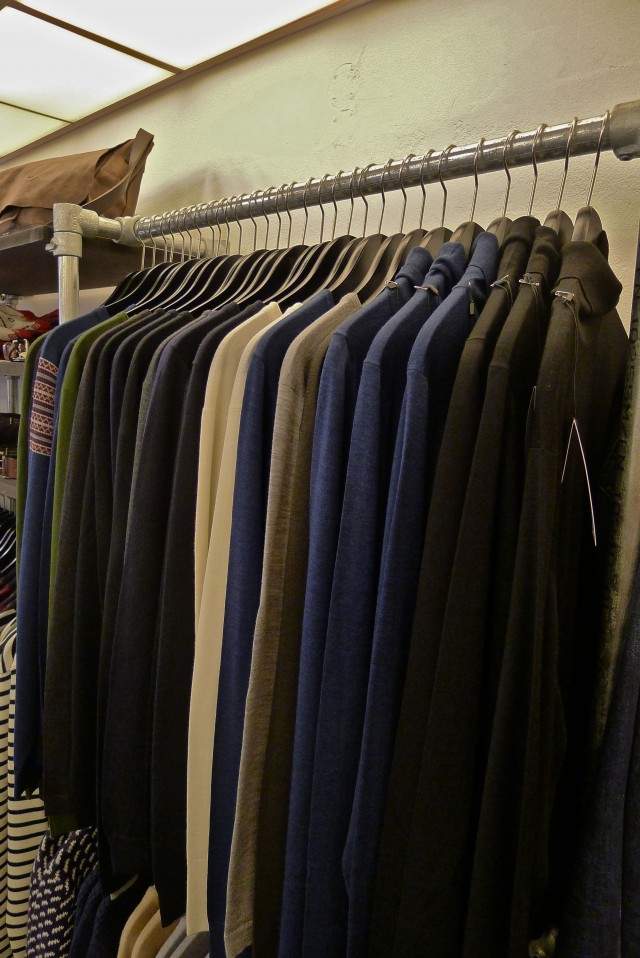 Henrik Brund has managed to use his thorough approach to jeans, shoes, and boots to create a store that really stands out in the crowd. With great hospitality and a relaxed atmosphere, he gives the ultimate personal shopping experience, which many shops today neglect.
The selection of denim in Brund includes Levi's Vintage Clothing, Lee Archives, Lee 101, Edwin, Carhartt, and Blue Bell. Additionally, you'll find well-crafted goods from S.N.S Herning, John Smedley, Pendleton, Schiesser, Hammerthor, Otter Wax, and Ally Capellino. The leather footwear selection includes American worker boots from Red Wing, and fine handmade leathers shoes from Loake and Crockett & Jones. You can read more about the some of the brands here on Denimhunter or Brund's website. We also encourage you to visit Brund's Facebook page, and "like" it.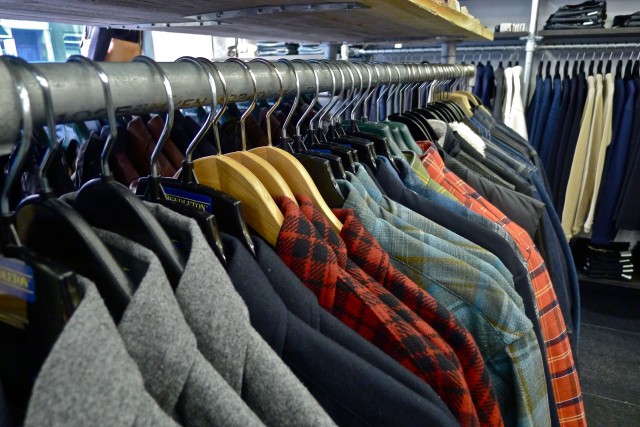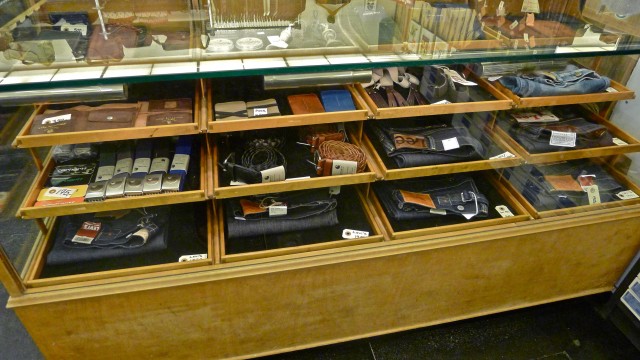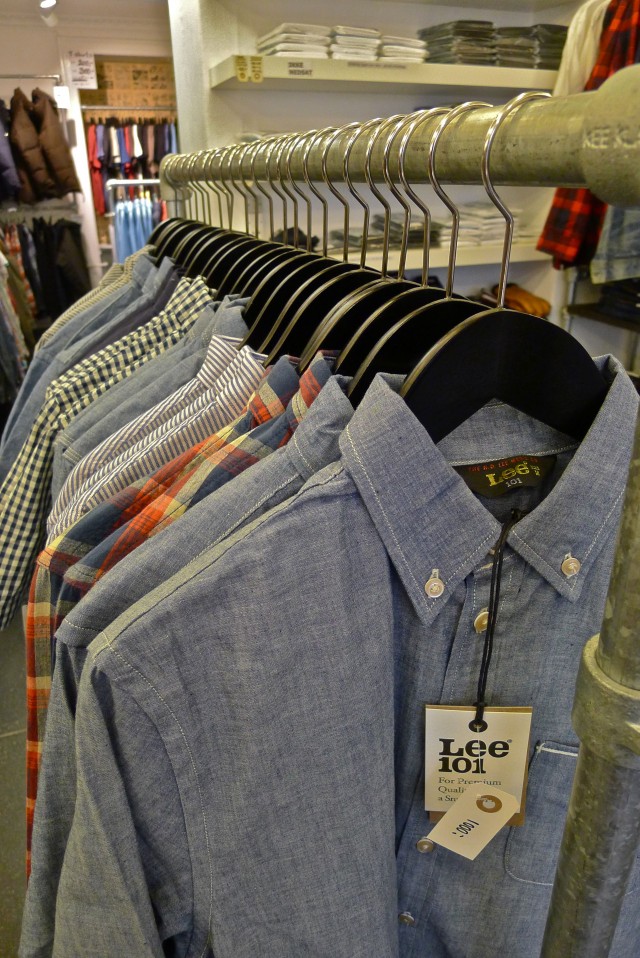 Contact information of the shop:
Nordre Frihavnsgade 49, 2100 København Ø., Denmark