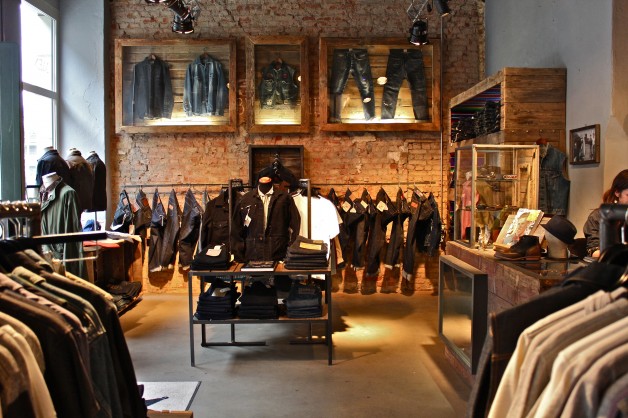 "This is a store for real men who seek clothes not costumes." This is how Burg&Schild describe their business themselves. The name of the shop is an abbreviation of the last names of owners Shane Brandenburg and Kay Knipschild. As one of the top 3 denim shops in Berlin, Burg&Schild ideal customer owns a motorcycle, wears black boots and never washes his jeans. Customers value their clothes for what they are not what the labels on them say, and they know that nothing feels better than a boot, a pair of jeans or a leather jacket that has been perfectly worn in. I had a little chat with Shane about bikes, boots and denim.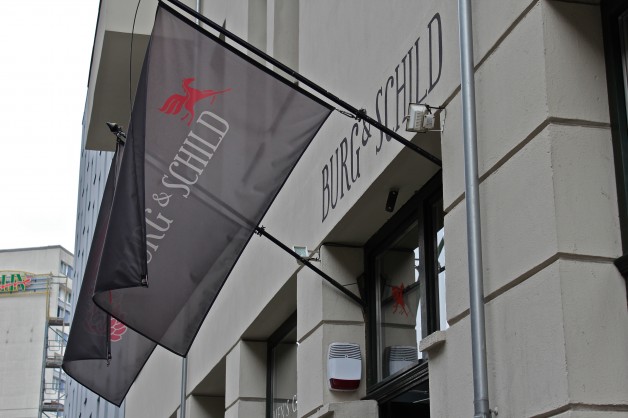 Shane is a dedicated biker himself. Shane's favourite brand is Indigofera. Over the years he has become friend with Mats Andersson. They know each other from way back and actually Burg&Schild did the first international order from the Swedish denim lovers. Shane went to his showroom in Stockholm for ordering Rogues Gallery, and Mats said, "hey, maybe you could take a look at my own my collection of Indigofera?" and Shane didn't hesitate to put an order down.
Burg & Schild carries brands like 3Sixteen, Aero Leather, Big John, Eat Dust, Edwin, Filson, Hellers Cafe, Indigofera, Mister Freedom, Pike Brothers, Pendelton, Randolph Engineering, Red Wing Shoes, Stetson, Spiewak, Seil Marschall, Sugar Cane, Tender, and Viberg Boots. From the fall of 2012 Rising Sun Co., Tanner Goods, Dehen1920, and Self Edge jewelry and accessories will also be added to the brand list.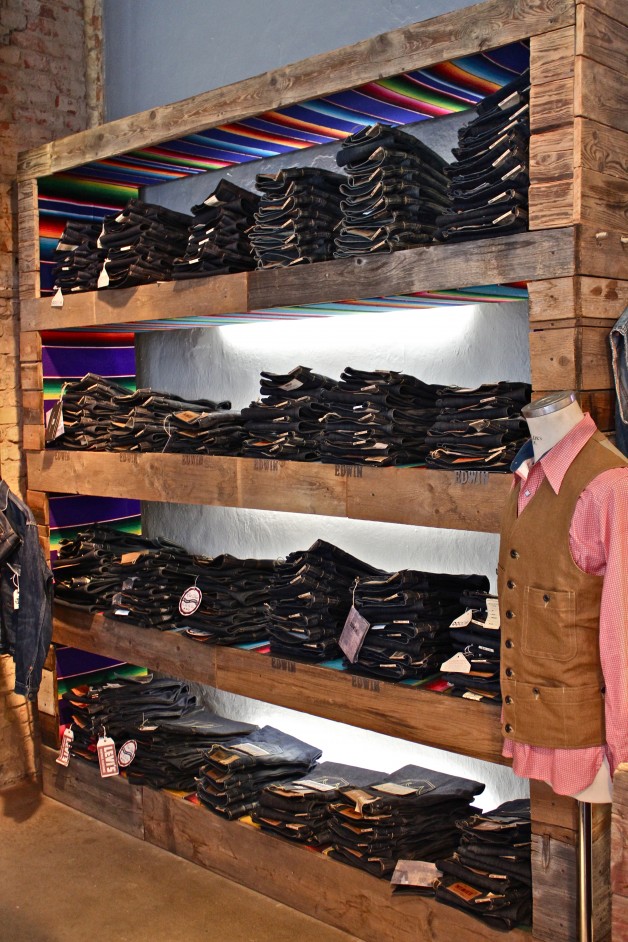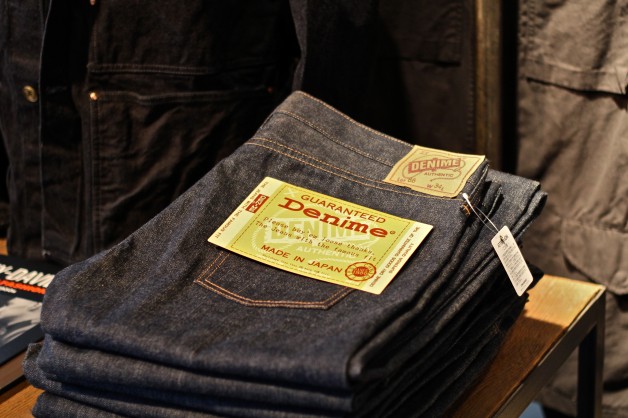 As the first store outside the US, Tellason made the Joe Strummer and Ankara fits in a special 16.5 oz. Cone Mills selvage denim for Burg&Schild. Have a look at it here (the one below is "just" a regular pair of Tellasons). Burg & Schild are also slowing introducing a collection of their own, starting with a special t-shirt for the 5-year anniversary in October 2012. The plan is to include other product categories over time.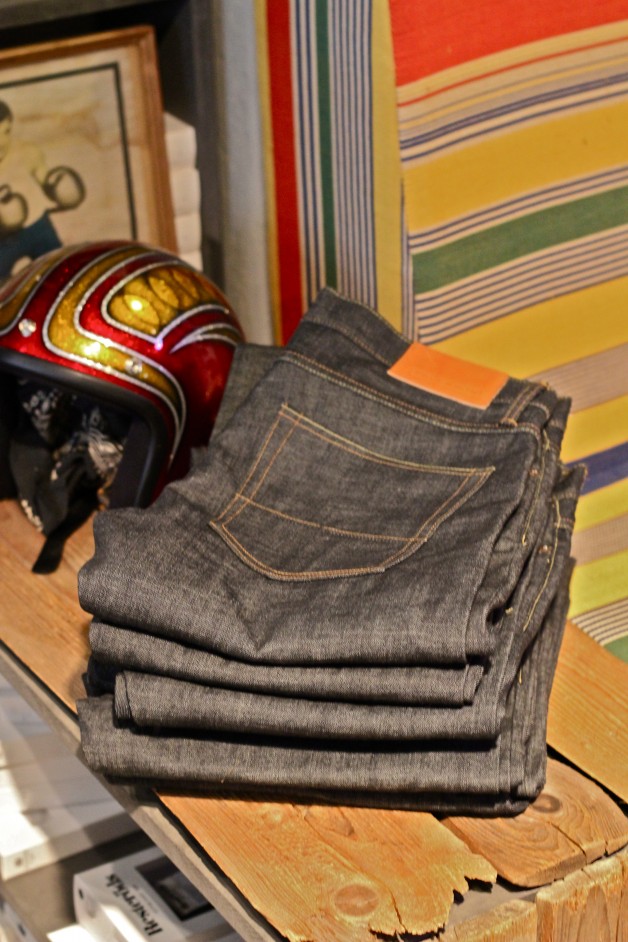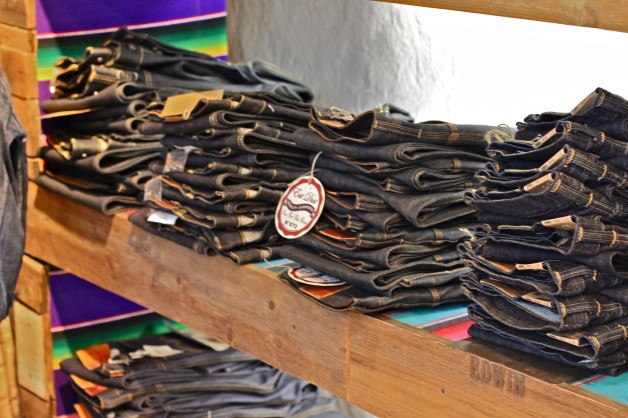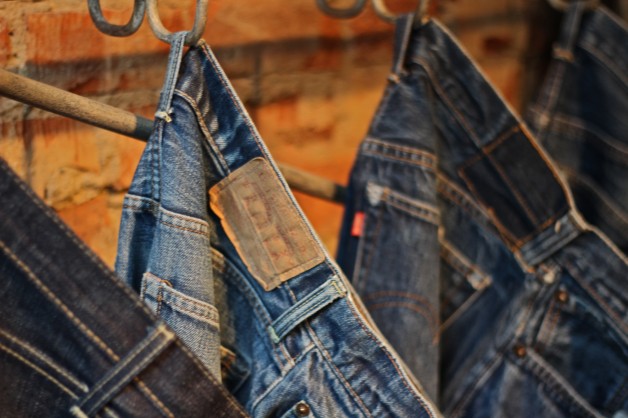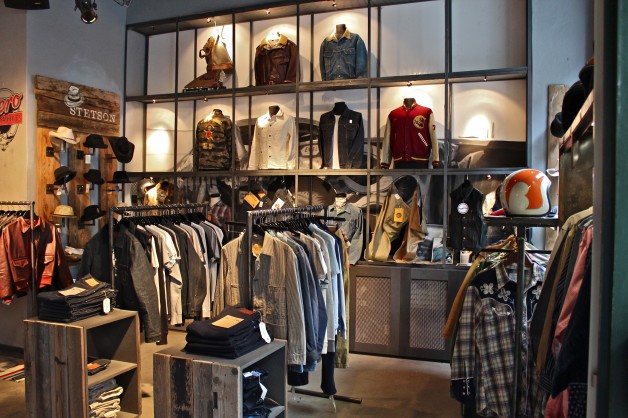 Shane has been working in the industry for 15 years, 10 of those at G-Star. He travelled a lot and did a lot of street photo's of skateboarders and "streetstyle," especially in Los Angeles and New York. He was fascinated by the LA style with hot rods, tattoos and the vintage army and workwear clothing style. He came back to Europe and opened Burg&Schild to become his own boss. Berlin was really on the rise in 2007, but there wasn't a good men's jeans store in the city.
In Shane's opinion, the popularity of jeans and denim can be traced back to the fact that it is the only piece of clothing that ages with a huge amount of awesomeness. And it fits everybody and everything regardless of age or gender. Shane always wears his jeans from their dry state for something like half year and after than he dry cleans them. In the winter time when it's cold he airs his jeans outside. That's it, no washing!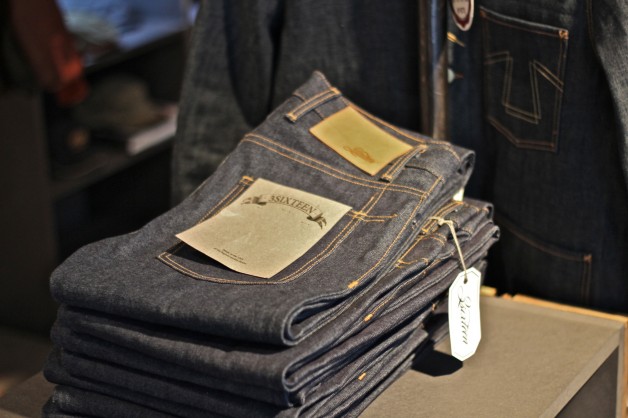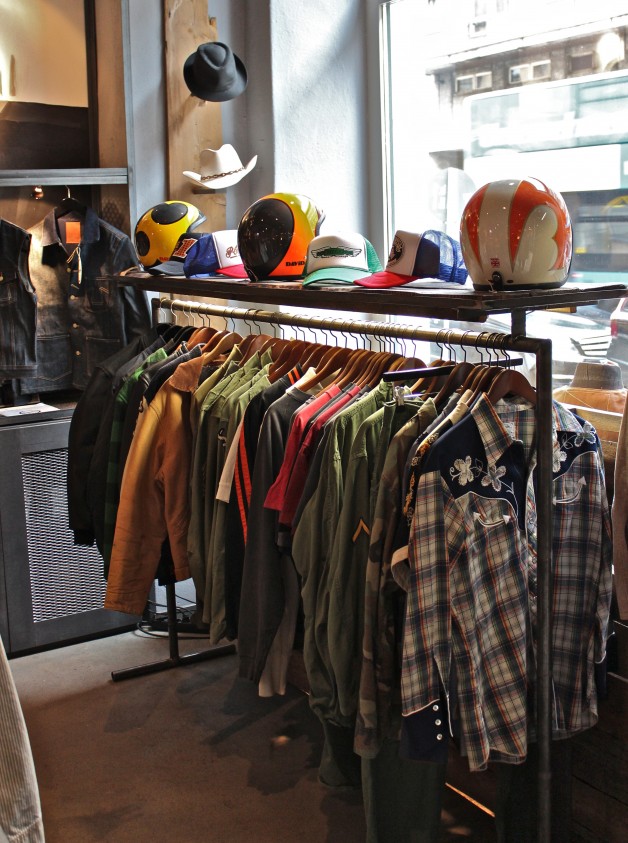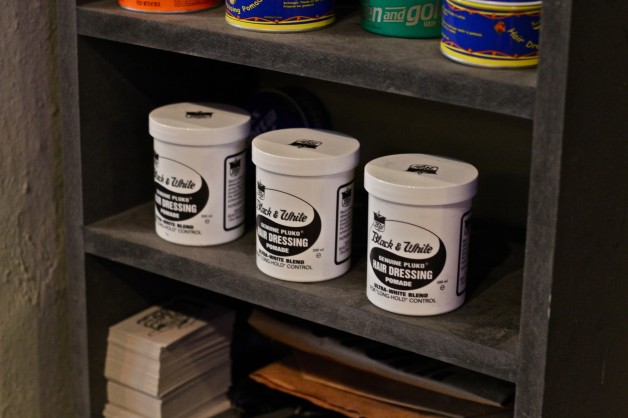 This is the beautiful Tellason and Jack Knife collaboration vest. Only 30 made worldwide and 15 of those went to Germany. All hand-waxed, everything is handmade, and the price of €249 is very reasonable. Jack Knife is known for customising jeans down to the very last detail. They do small limited runs.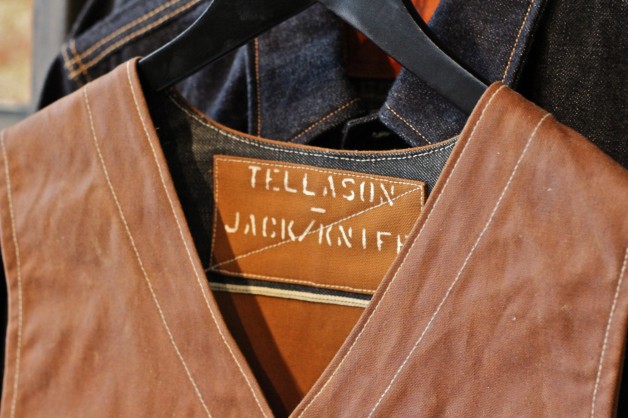 The "blanket area" in the store is new.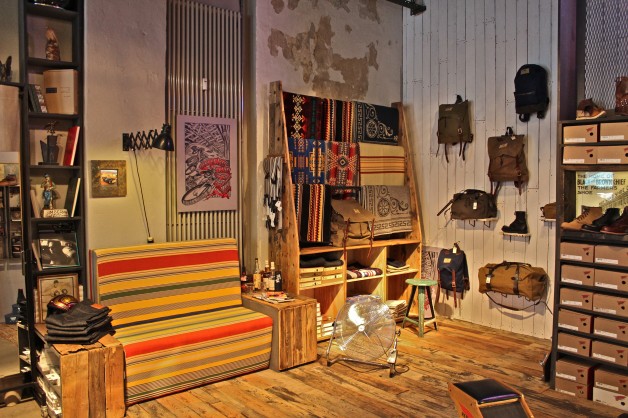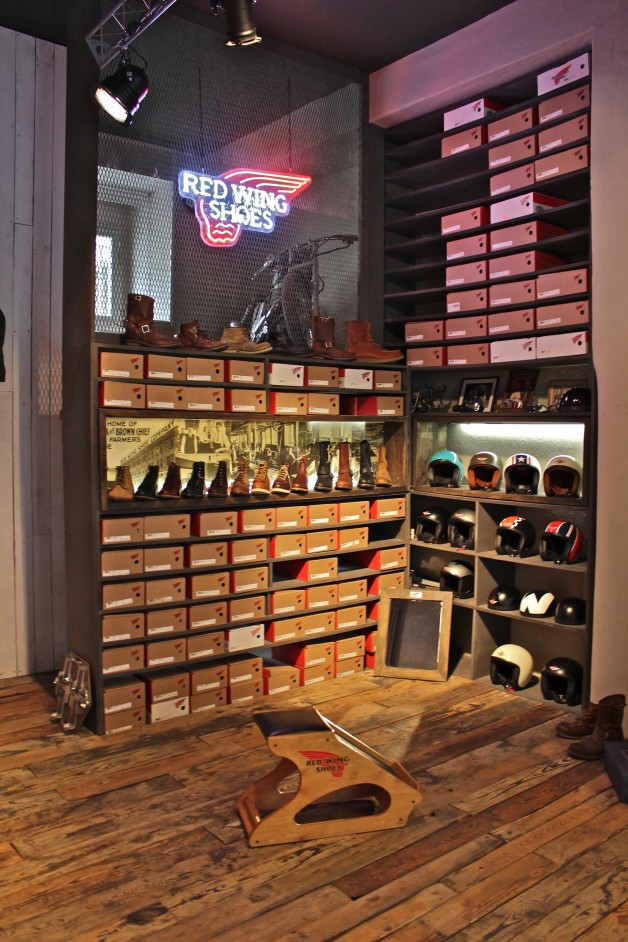 The celebration of the 5-year-anniversary will turn into a miniature October fest with prominent brands bringing in birthday present. Red Wing will launch a special 2007 model (referring to the year Burg&Schild was opened) in an 8" all black round toe logger with the Engineer sole and eyelets and speed hooks in brass. The idea was to make a logger that wouldn't be too heavy; it should be usable for 10 hours of walking a day, but also for motor biking. Only 100 pairs of the boot will be produced, so when they're released in October you'll probably not have to think about it for too long if you want to get your hands on one of these beauties. Indigofera is also bringing something special; a Clint in a black-black unwashed selvage denim with Burg&Schild logos and a black shirt. To top it off Stetson will do a black hat also as a special collaboration.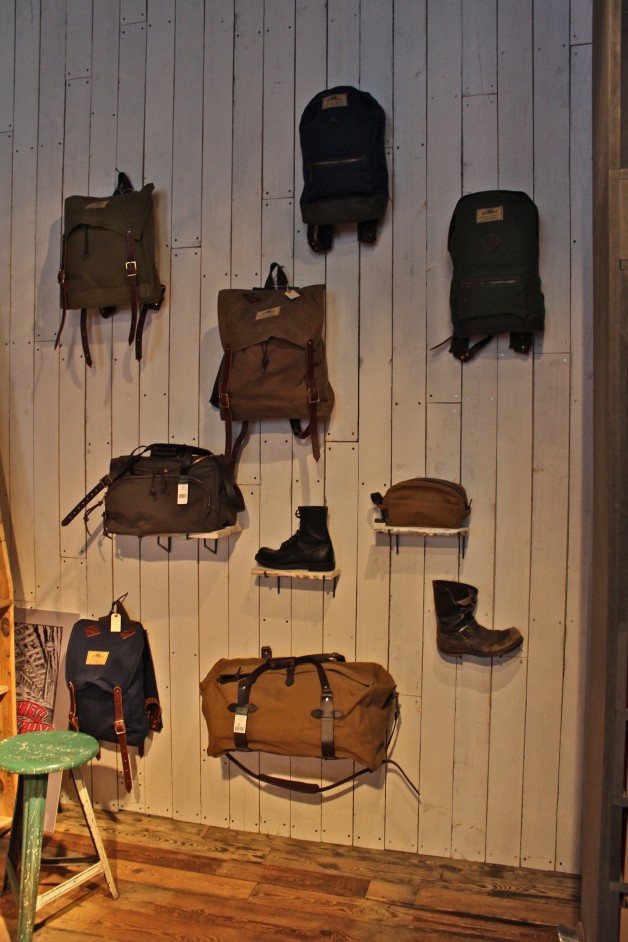 Contact informations of the shop:
Rosa-Luxemburg-Straße 3, 10178, Berlin, Germany
+49 30 24630501
Burg & Schild hasn't got a webshop, yet, but you can visit the webshops of the Red Wing stores in Berlin or Hamburg, which Shane and Kay also own.
Review by Thomas Bojer.