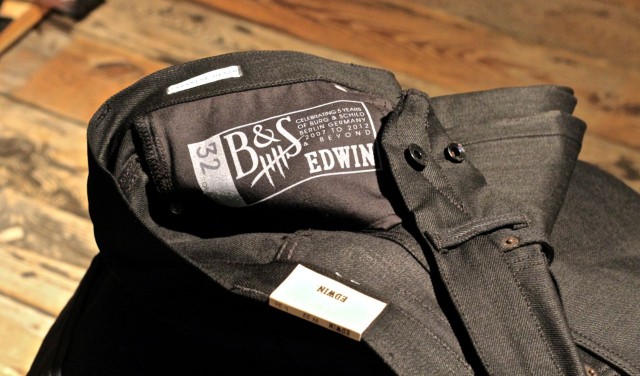 Celebrating their 5th anniversary last Saturday, Burg&Schild officially launch their Black Collection comprised by four collaborations with four of their primary suppliers. Basically, the collection is an expression of the guys' appreciation for black. They had been searching for black jeans and black logger boots without finding any and decided to makes something for themselves. Planning began about 8 months ago when Kay and Shane first got in contact with their suppliers.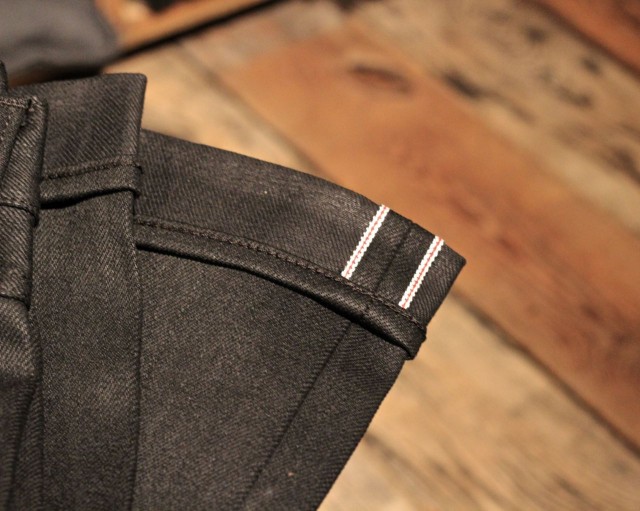 The jean is based on the ED39 and the slubby 14 oz. black/black redlined Kaihara selvage denim is exclusively used for this collaboration. Only 50 pairs were made and it's only available in length 34.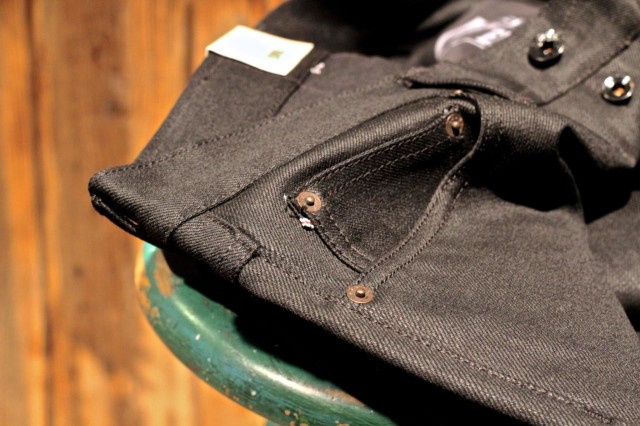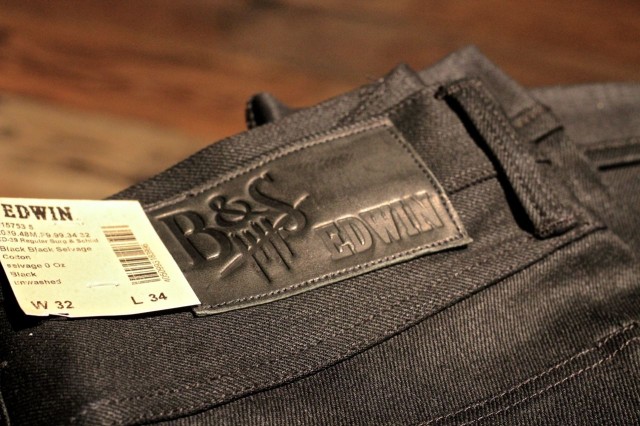 The vegetable tanned leather patch is hand embossed and hand cut, and the jeans are numbered by hand too. Also, Edwin don't usually have black buttons so they painted all the brass buttons black by hand.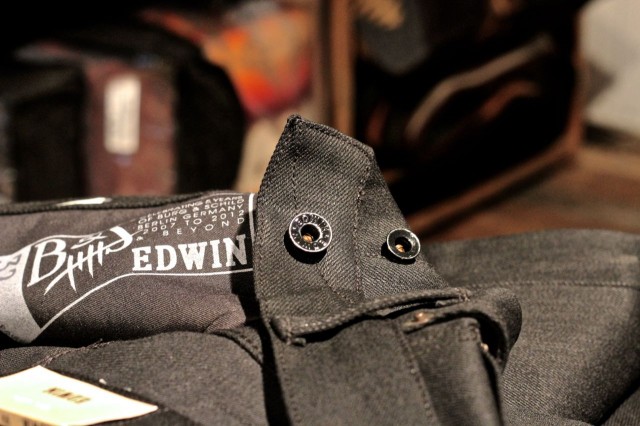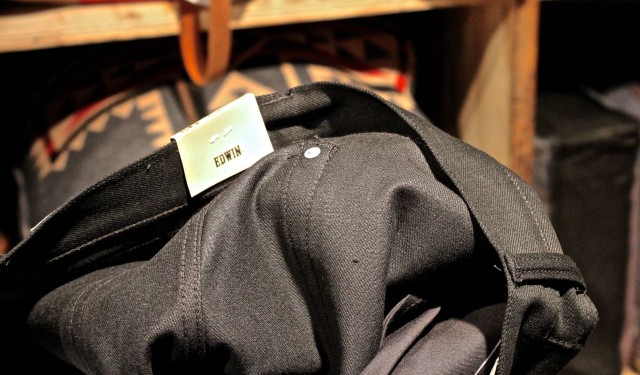 In accordance with original jean styling, Burg&Schild put in hidden rivets, which you won't normally find on the ED39. They also added single stitched arcuits – a reference to the wear Kay normally customises his Edwin jeans. Every pair comes with a tote bag made from recycle military ground sheets from the Swiss army turned inside out. You can read more about the B&S x Edwin collab including an interview with Shane and Kay here.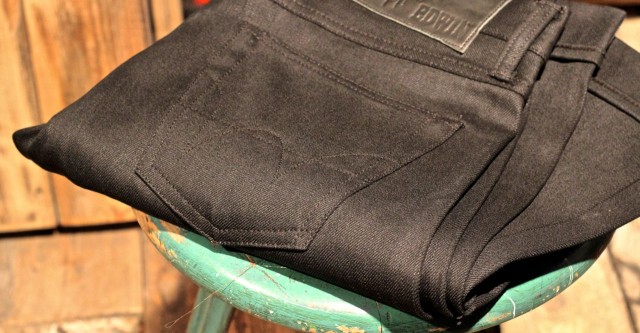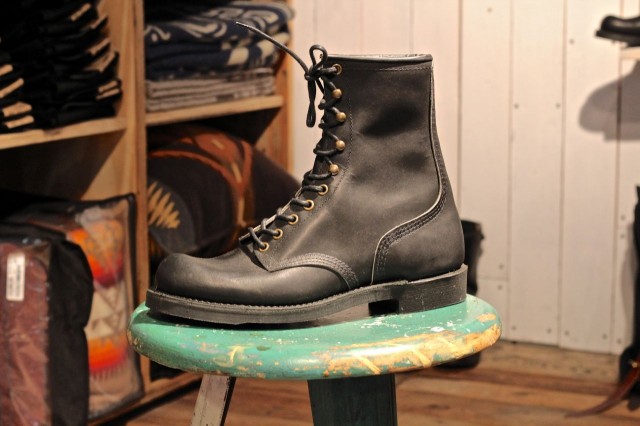 The 2007 8″ black logger is extremely unique. The inspiration comes from a pair of boots Kay found one on a flea market. The Black Star leather softens quickly and the Neoprene cord outsole is normally only found on the 2972 and 2973 Engineer boots. With brass eyelet and speed hooks the look is completed.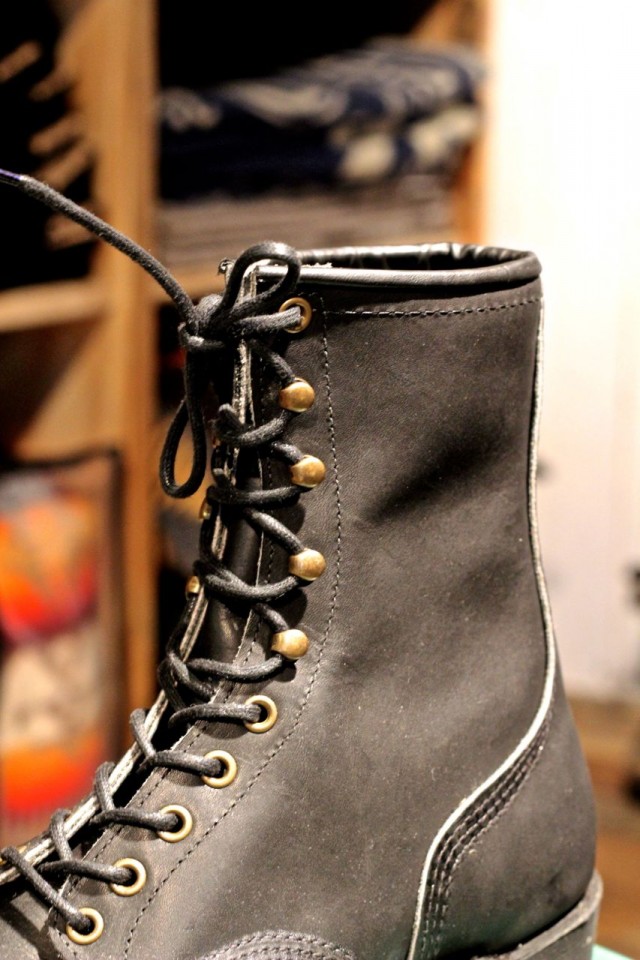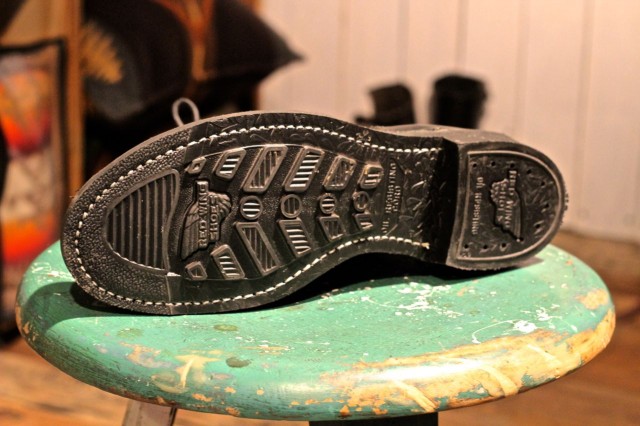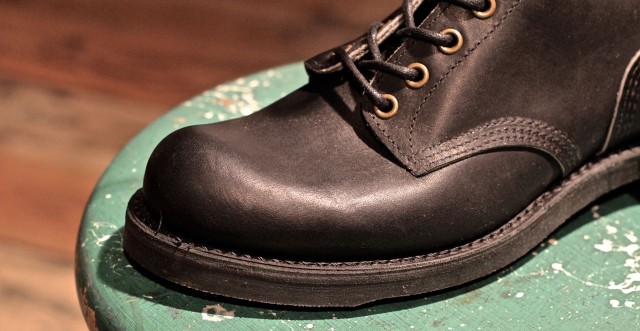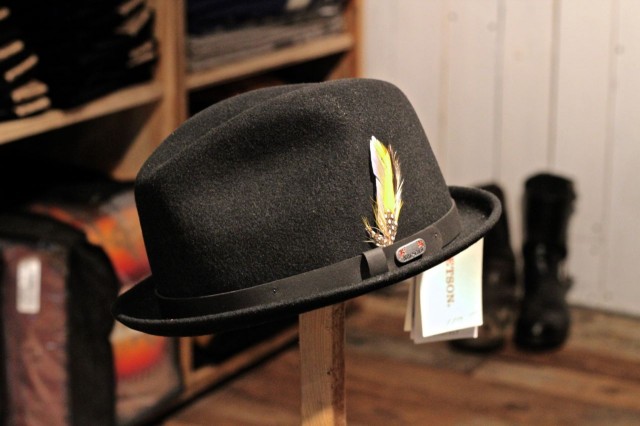 The third piece in the collection is the "Lefty" Stetson hat, which is based on the hat Al Pacino wears in the movie Donnie Brasco. It's a simple rock n' roll hat that's made in the USA of a high quality 100% wool Vitafelt, which means you'll be able to throw it in a suitcase without caring about wrinkling. Only 30 pieces are made especially for Burg&Schild. Additional, Stetson also produced 30 "Made in Germany" 100% cashmere "McMurphy" beanies inspired by Jack Nicholson in "One Flew Over the Cuckoo's Nest."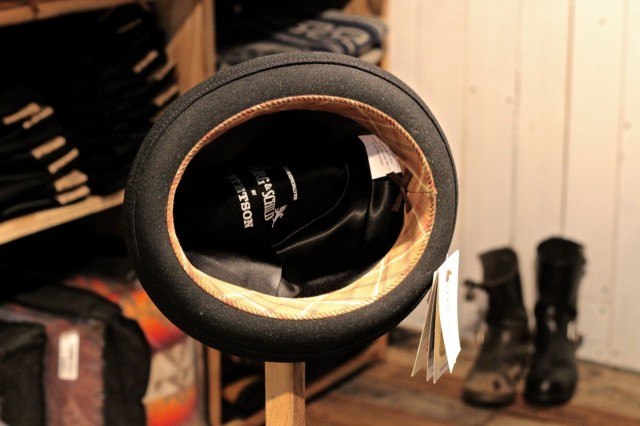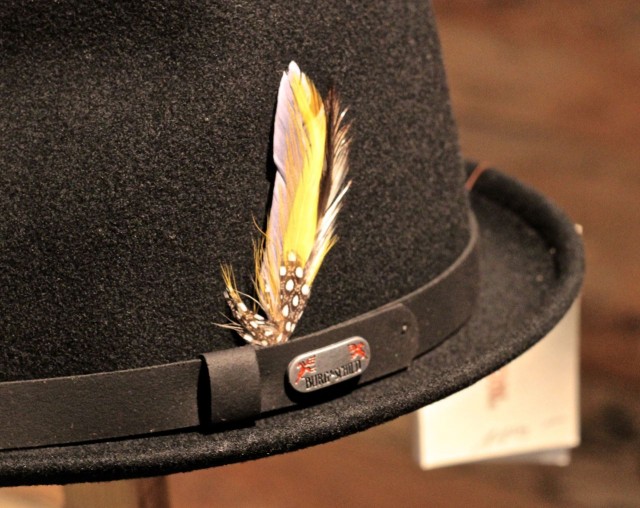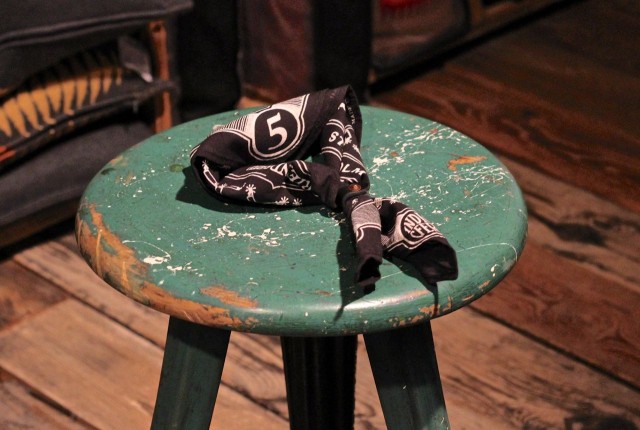 Finally, Indigofera made a "friendship" bandana that represents the long and good relationship between Burg & Schild and Indigofera. Burg & Schild was the shop which wrote the worldwide first Indigofera order. Originally, Indigofera was meant to do the jean for the Black Collection, but unfortunately they couldn't find the right denim. The black leather "bandana ring" was made by Unionville.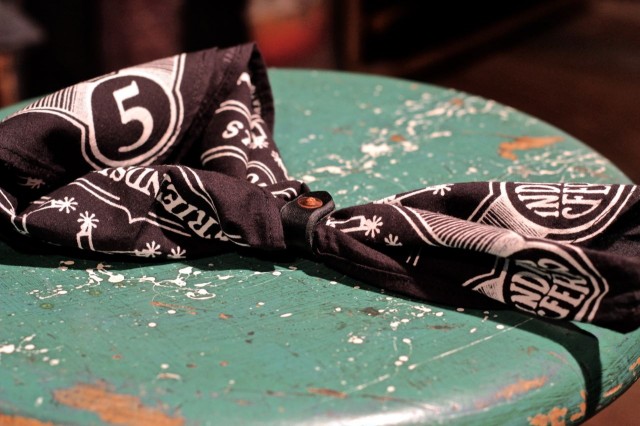 All products are only available from the Burg&Schild store in Berlin, however, you can order via e-mail.