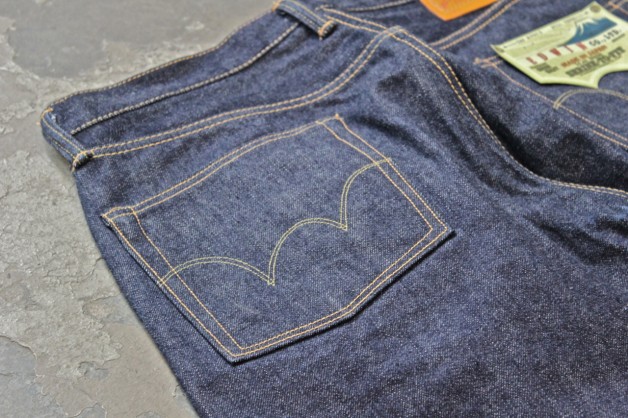 The consumers' brand awareness of Edwin arguably exceeds the sales figures. It's still a niche brand but with a huge potential that speaks to denim connoisseurs and fashion trendsetters as well as family dads. Vintage (also frequently mistakenly referred to as Overworks Factory) is Edwin's top tier heritage denim line and it's strictly aimed at hardcore denimheads. Launched last year to celebrate the 50 years mark of Edwin's denim production, it demonstrates that Edwin is still one of the best denim brands in the world. Everything is produced in Japan and the vintage Rainbow selvage denim is made exclusively for Edwin by the Nihonmenpu mill using artisan techniques and machinery. Superdenim describe it as, "the best denim we have ever seen. The fit, cloth and detailing is second to none." But have a closer look and decide for yourself.
Vintage is made with the early 20th century aesthetic that helped shape Edwin's original designs 50 years ago. This five pocket jean is cut in a classic yet rather tapered 50's style and features original detailing such as hidden rivets, unchromed leather label, heritage Edwin archuites, off center back belt loop, lemon-coloured chain stitched hems, V-stitch and much more. With the shrink-to-fit denims you should expect up to 12% shrinkage.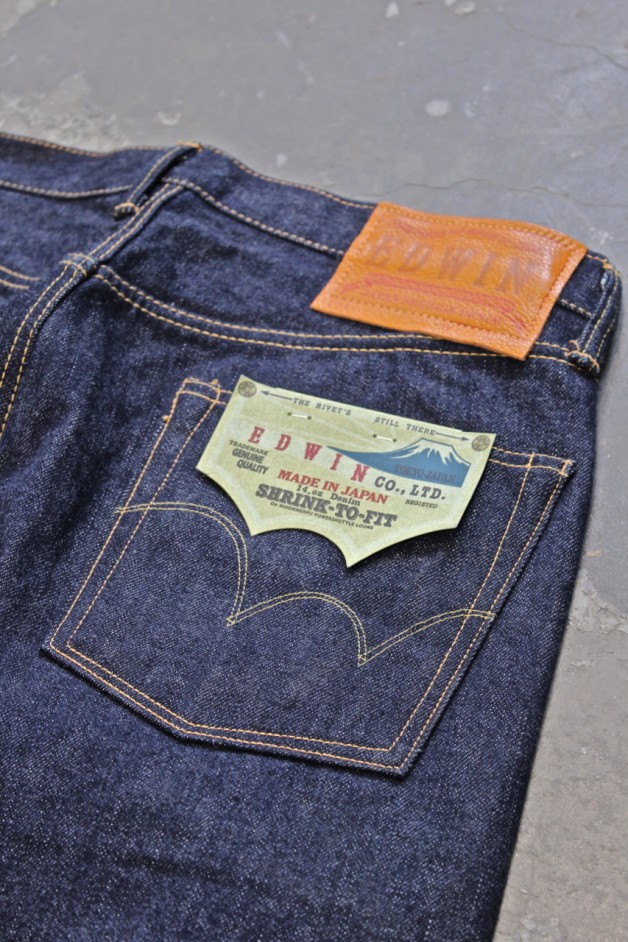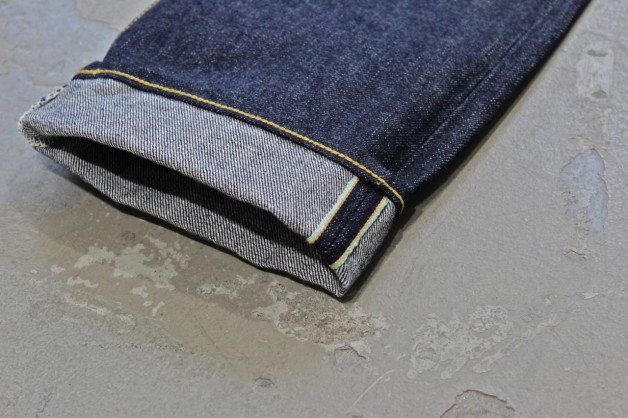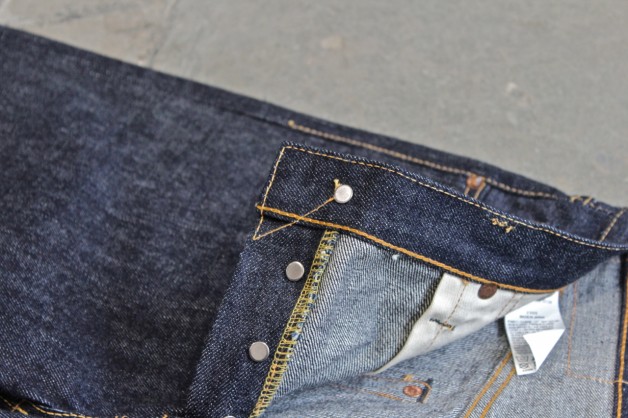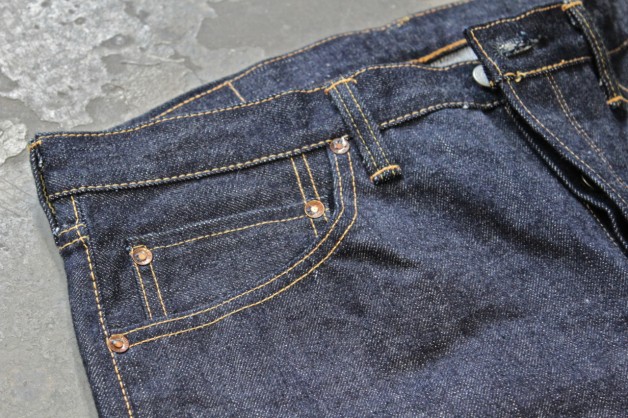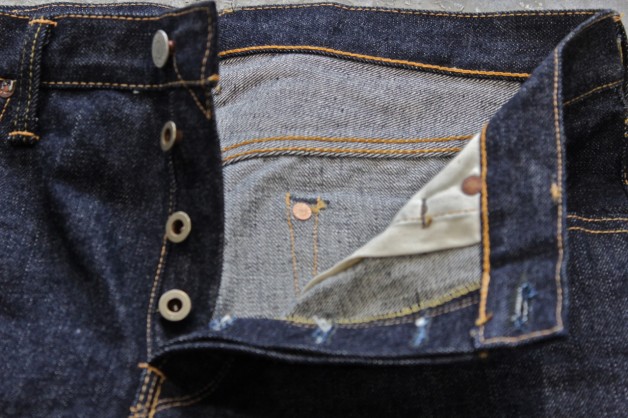 Along with Big John, Edwin was one of the first denim manufacturers to offer prewashed jeans. It seems hard to believe but back in the 60s and 70s the Japanese didn't like the stiff and unwashed fabrics that they've become so famous for today.
Overworks Factory is everything that's not traditional unwashed five pocket jeans. This includes gorgeous and authentic washes like the one below.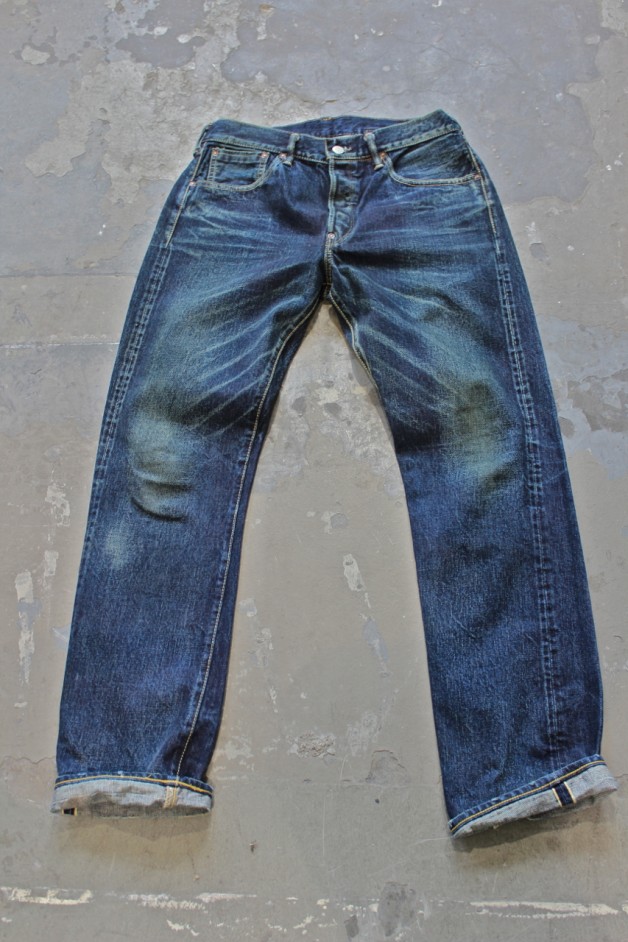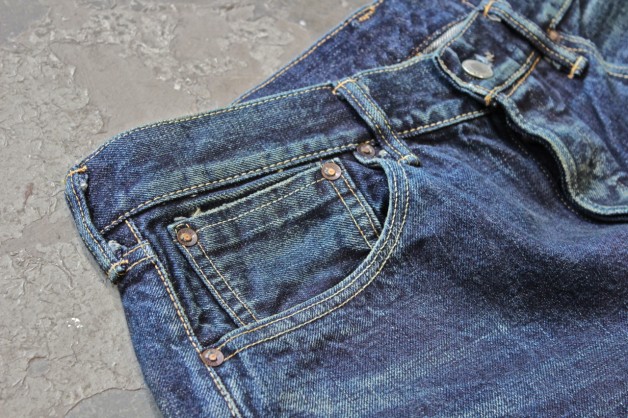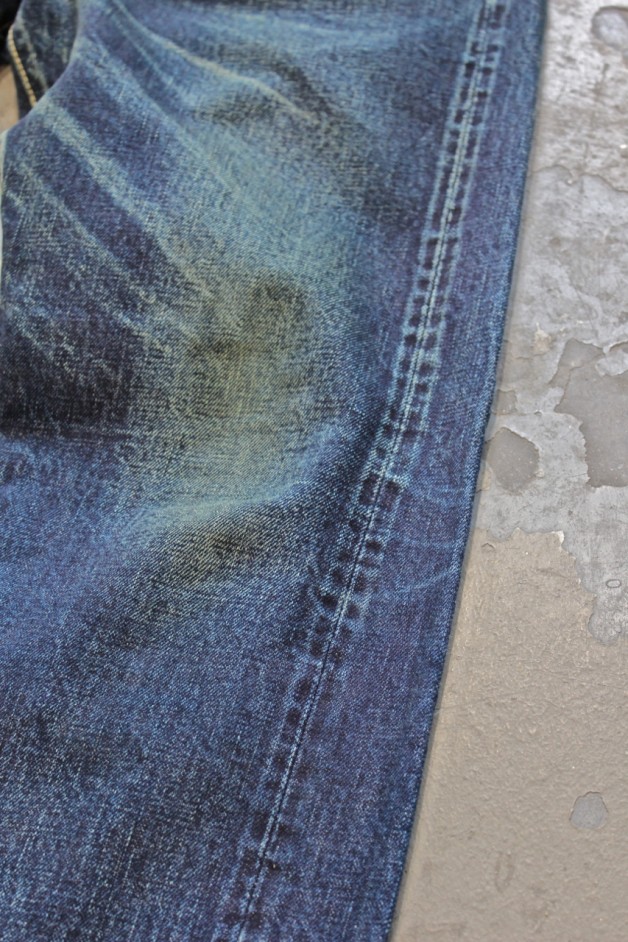 Being true to teh era it represents, the 1940s fit features cinch back, exposed rivets on the back pockets, and crotch rivet. Notice how the unchromed leather shrinks and ages after wash.
With the Overworks Factory collection the Japanese designers also get to experiment and pay tribute to some of the lesser known fits and details.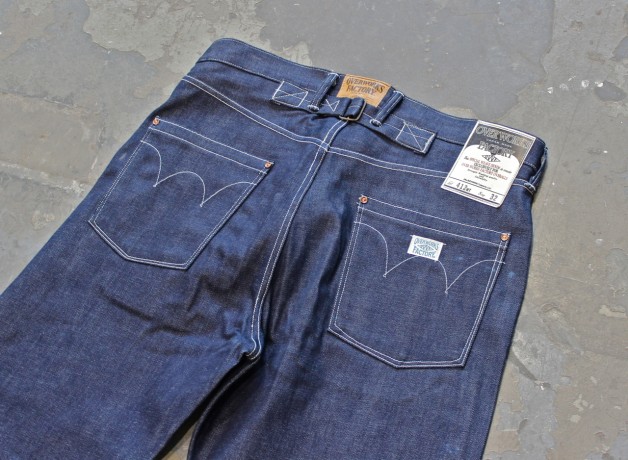 This cinch back-belt loop detail is something out of the ordinary; also, the selvage is visible inside the waist line and the pocket bags are made of denim.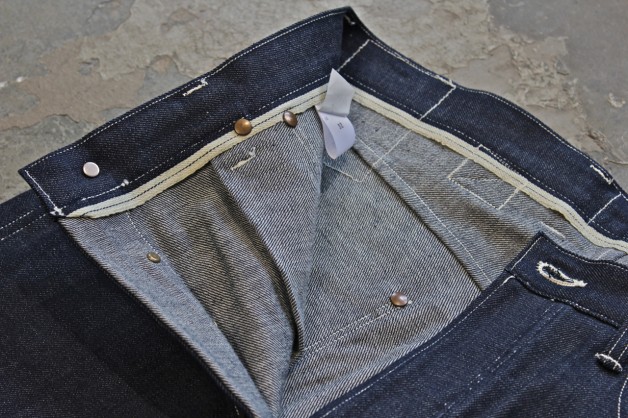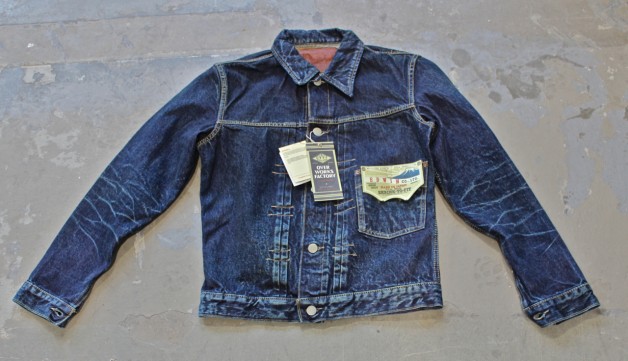 The mandatory pleated denim jacket is available in this 40s one pocket option with cinch back along with a 50s two pocket version. Both are rather slim fitted.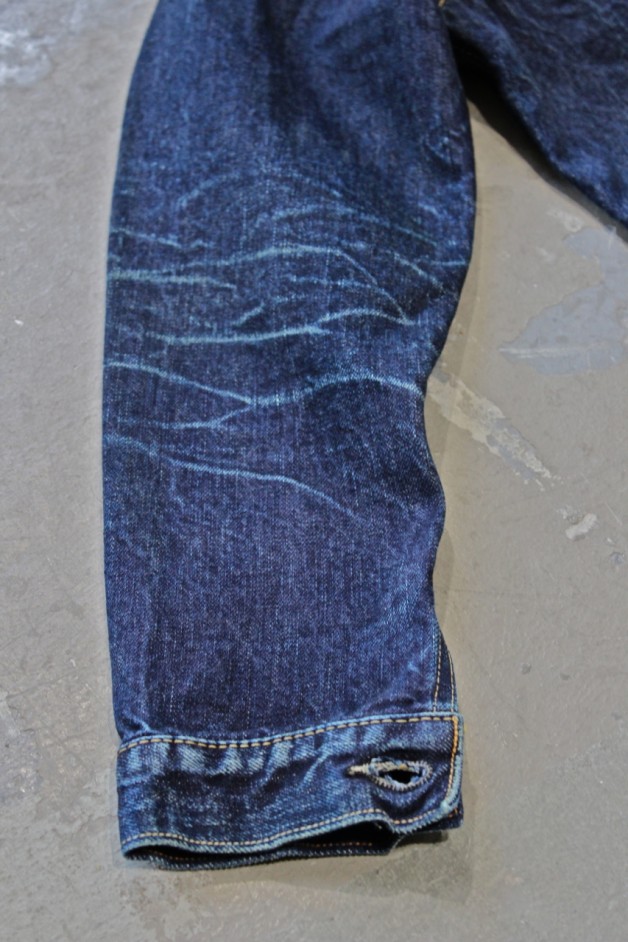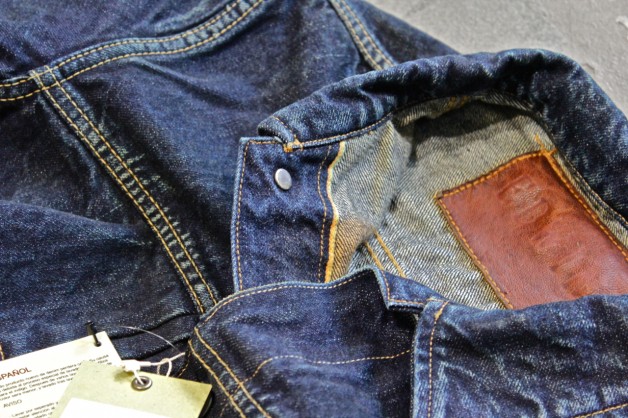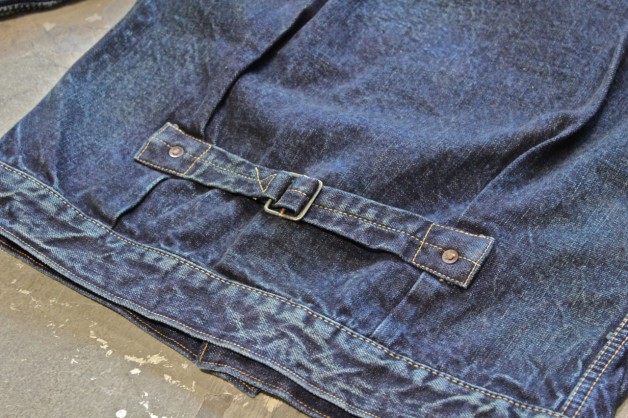 Overworks Factory and Vintage is available from Superdenim, Sivletto and Cultizm among others.