Before I discovered Nudie Jeans Co, shopping for jeans was an activity I dreaded.
I was first introduced to the brand when I started working in a dusty menswear store in Chichester, UK 7 years ago. I've loved it ever since.
But even before I found Nudie I would wear my jeans – unwashed – for as long as possible. When I finally came to accepting the demise of an old pair, it would be a sad day. Not because they had a special place in my heart, but because this marked the start of many days pursuing a relationship that might never materialise the way it was planned. Like marrying Chloe Sevigny before you've even met Amber Heard.
I found it hard finding jeans that were just the right amount of skinny. When I did I would buy two or three pairs to save me the same agony later.
When I finally discovered Nudie, it was a very satisfying day.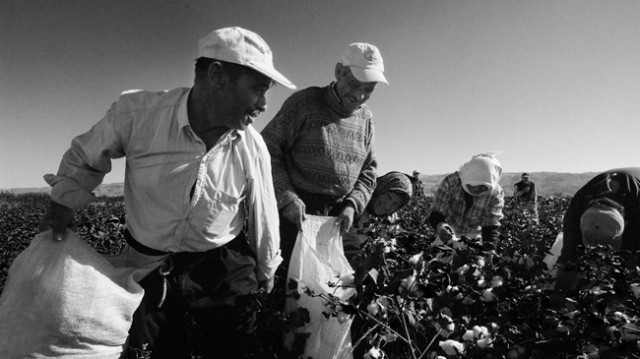 An ethically conscious choice
At first, my romance with Nudie Jeans was centered around the look, the cut, the wash, and the detailing.
The longer I've spent enjoying the Swedish brand's clothing, the more I've become aware of what it means to buy a pair of Nudie jeans. It's supporting a safe and ethical workplace for everyone along the production line, as well as that of limiting the damage to the environment.
It makes you feel good
Organic cotton is grown on fields that have been completely free from pesticides for at least 3 years.
All aspects of Nudie Jeans' production process, including the spinning and dyeing of the yarn, are carried out in accordance with organic procedures and the Oeko-Tex Standard 100. The majority of the organic denim is certified by the Global Organic Textile Standard.
As a consumer, I feel great buying into a brand that take their responsibility seriously.
Nudie's partners are required to comply with their code of conduct, and as members of the Fair Wear Foundation they help to ensure that everyone works under fair and safe conditions.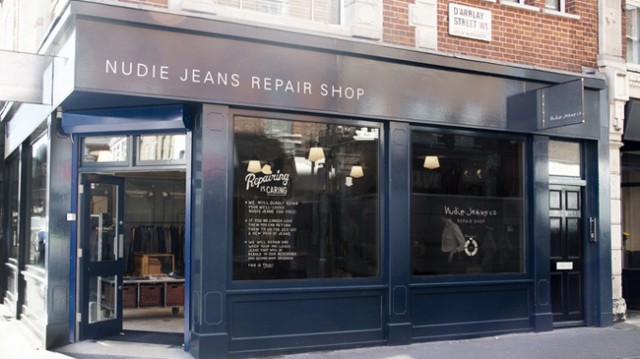 Everybody wins
The Nudie Jeans eco-cycle is another great idea, which encourages the recycling of denim.
Damage to your denim can be repaired at any Nudie Jeans concept store free of charge. When it's finally time to call it quits, the worn out jeans can be recycled by the denim maniacs programme in return for a 20% discount off your next pair.
So what are you waiting for? My advice; pick up a pair today!