Three Denim Backpacks for Men On The Go
Since the typical under 40-year-old ventures no further from the office or bar, we've come to realise the utility of the urban knapsack, with our top picks made from our favourite, instantly-recognisable denim brands.
Perfect for storing all your gadgets and essentials while keeping your hands free to browse, text or reply to emails on your daily commute, the denim backpack is a must-have for the working man who is after something practical as well as fashionable.
The Reverse Denim Backpack by Everlane
Just as the guys over at men's lifestyle website Cool Material pointed out, nothing good can come from wearing your jeans inside out, but apply the same concept to a backpack and you'll receive the kind of attention you'd actually want.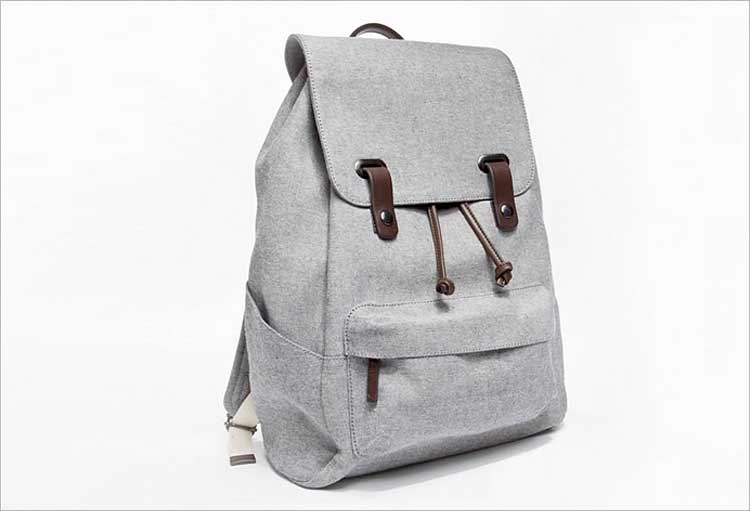 Everlane has created a combination of rucksacks, weekenders, and totes using reverse denim (also known as khaki twill), 100% leather, and water resistant lining on the inside. And the great thing about the Everlane bag, other than its unique style, is the affordable price.
The Black and Gray Denim Backpack by Diesel
Go for a sleeker look by opting for a utility bag in dark gray or black denim, such as this one from Diesel showcased on Canadian fashion aggregator Lyst. The darker denim variety is an excellent choice because of its ability to match whatever outfit you decide to wear that day.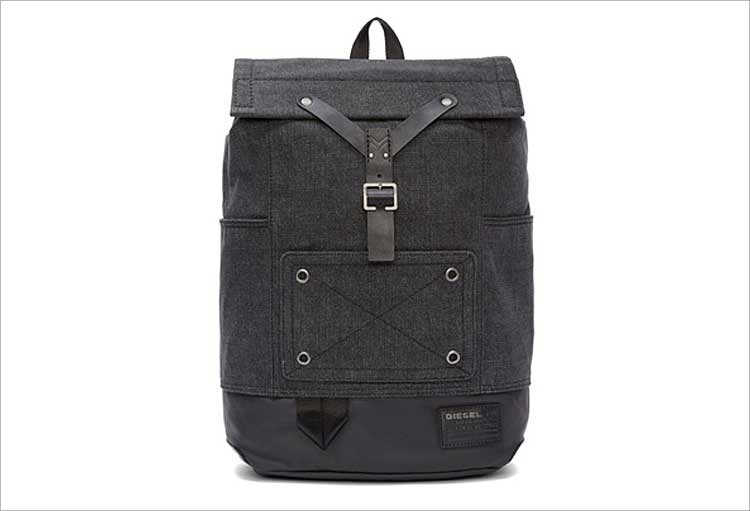 With its 17″ by 11″ by 6″ dimensions together with the myriad compartments and pockets, this backpack is structured to carry a large laptop and lots of smaller items.
The Settlement Backpack by Herschel Supply Co.
If there was one brand that was solely responsible for ushering in the backpack era we are currently finding ourselves in, it's Herschel Supply Co. Herschel has manufactured a variety of denim backpacks over the years, from the dark blue denim canvas bag to the acid washed denim heritage backpack.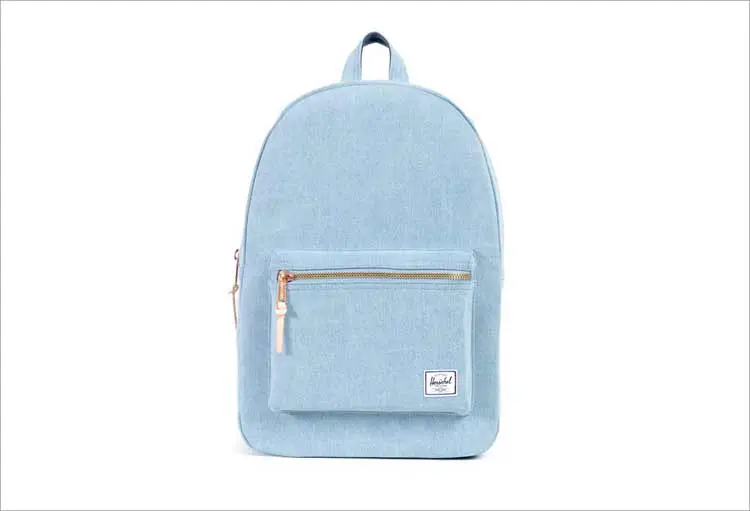 One of the brand's newer line of products is made from light blue, durable denim in four different designs, but we do enjoy the simplicity of the Settlement Backpack. The exposed mixed metal zips and tanned leather attachments add a nice contrast to all that blue.
Contributed Post