Common Thread: Scott Morrison in Italy – The Future of Denim and Blue Jeans
Scott Morrison of 3×1 takes us on a journey through the denim industry showing us the past, present and a hopeful future for our beloved blue jeans.
For those of you who read this blog while it was still a blog all about denim, you will know the name, Scott Morrison. It's a name synonymous with quality denim. Scott was one of the pioneers of the high-end denim movement in the US, back before (I'd bet) any of us had heard of selvedge. He started way back in 1999 with Paper Denim & Cloth, then opened Earnest Sewn in 2004. In 2011 he set the benchmark for what would become quality contemporary denim with his current project 3×1.
Denim was different back then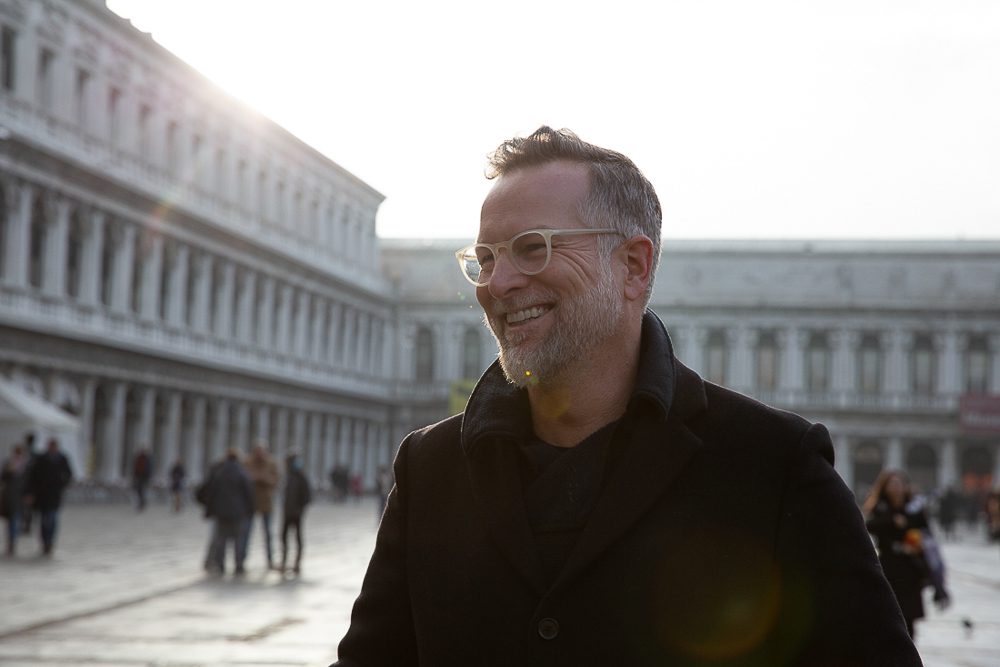 In 2011 the quality denim scene was a different place. Back then it was all about the heritage cuts. Repro Levi's and Lee. The heavy denim thing was starting to gain traction and it was all about looking like a lumberjack or a miner.
800 kinds of denim!
When the 3×1 space opened in downtown Soho, it was a bolt from the blue. With its glass-encased atelier housing a 24 person team that can take one of the 800, yes that's right 800 different types of denim and craft them into a custom pair of jeans right there and then. The denim world had never seen the like. And to be honest. It remains quite unique in its approach.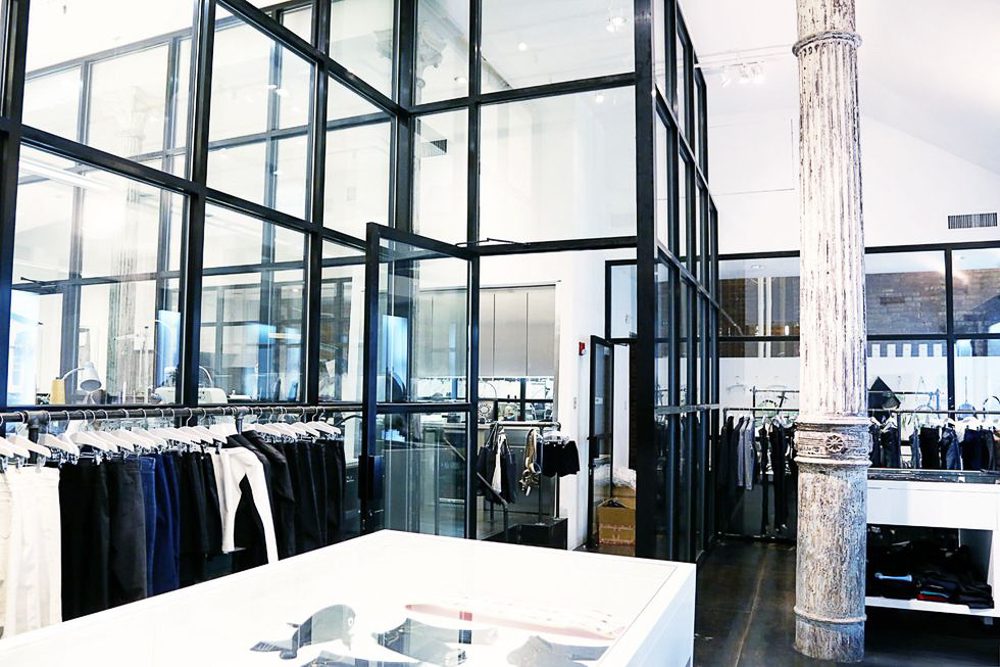 But that was then and this is now. The 3×1 atelier is still going strong but Scott is turning his attention to a much bigger problem. And that is the problem with denim in general.
Denim: A contradiction
Jeans and the fabric they are made from denim are a bit of a contradiction. On one hand, you have this archetype fabric. Basically, it doesn't get any better. It's easy to manufacture, it is hard-wearing and it gets better over time. Jeans, the item of closing that is most commonly associated with denim are also incredible. They are a true unifying garment, as democratic fashion statement made by presidents to paupers… do we still have paupers? Dunno, it sounded good! Anyway. The trouble is, like all good ideas, we humans have fucked it up. Denim manufacturer is one of the dirtiest, most polluting and resources hungry industries on the planet. At the current level, it is just not sustainable.
Dragging denim from the dark ages
The good thing is, there are folks out there that are working tirelessly to drag denim out of the dark ages. In a new documentary series, aptly called Common Threads, Scott explores some of these solutions. Along the way, he talks to some of denims most influential players and discovers their take on the future of denim and how it will weather the coming storm.
"This project was inspired by my passion for denim but also as a reflection on today's world and the changes taking place around us."
Scott Morrison
Distinct denim characters
In this first episode, Morrison travels to Italy. Talking to three of the major players who represent three distinct aspects of the denim industry. Fashion brand Diesel, denim manufacturer Candiani, and garment finishing company Tonello. These three companies are also responsible for many of the leaps forward in luxury denim in recent years. So their perspective on the problem and perhaps more interestingly, the solutions is fascinating.
This is not only a documentary to be watched by denimheads or fashion folks, but it is also painfully relevant to everyone who has ever owned a pair of jeans… so that's everybody then… It as a testament to a lifetime fascination with a garment and a hopeful glimpse into a more sustainable future for us all.