The Downright Dirty Practice of Mass Denim Manufacture
As our friends, girlfriend, wives, colleagues and pretty much anyone who will listen will know, us denimheads are guilty of waxing lyrical on the inherent qualities of raw denim. Phrases like "get a pair that is uniquely yours," "create your own fades," "the jeans age with you," "every stain tells a story" are thrown out there to try and share our passion and enthusiasm for something others just see as another piece of clothing.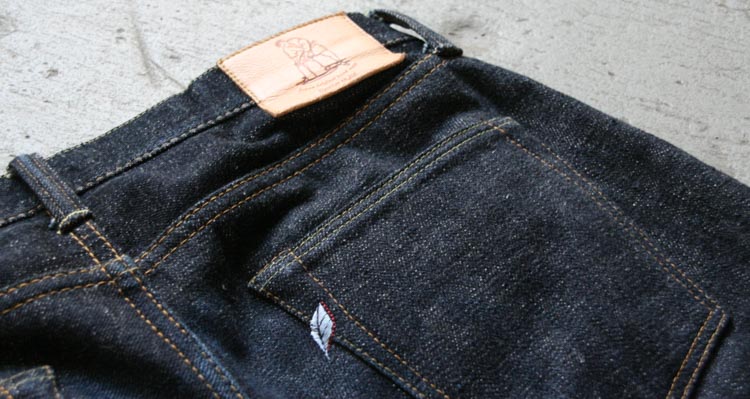 It's not just about the fades
If we get a little deeper, and maybe even a little less personal. Raw Denim and the jeans that are made from it, has some fantastic qualities which are actually much more important than sick fades and a garment with a narrative.
I'm talking about the environmental impact of mass scale denim production.

How many?!?
With over 1,240,000,000 jeans sold worldwide each year coming to a whopping $56,200,000,000 in sales, the denim industry is a behemoth. Our beloved raw denim sadly accounts for a fraction of that total number. The rest varies in quality, not only in terms of calibre but also in terms of negative environmental, social and public health impact it has on the area in which it is produced.
When I started looking into this I found a plethora of information on the devastation caused by denim manufacture around the globe. One place, in particular, stood out for the sheer scale of the operation and the total disregard for the health and wellbeing of both the workers and the environment.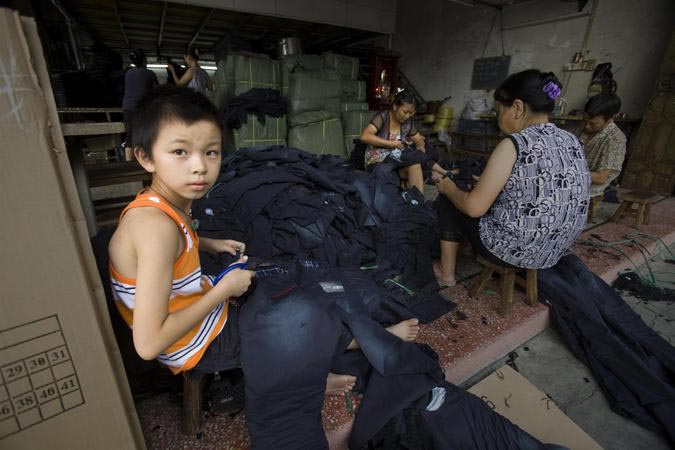 A fertile town, not anymore
Until the mid-90s the small town of Xintang in the Guangdong province of mainland China enjoyed fertile ground and its biggest export was bananas. In the mid-90s however, everything changed. The US was decimating its domestic denim manufacture by outsourcing to developing countries. China with its rock-bottom wages and governmental grants was set to boom.
Xintang is now the denim capital of the world. Around two-thirds of the denim clothing made in China is produced in this rapidly industrialised town. The factories, wash houses and mills churn out an incredible 300 million denim articles each year. Do the math, that is 821,918 articles of clothing each day. It is almost inconceivable.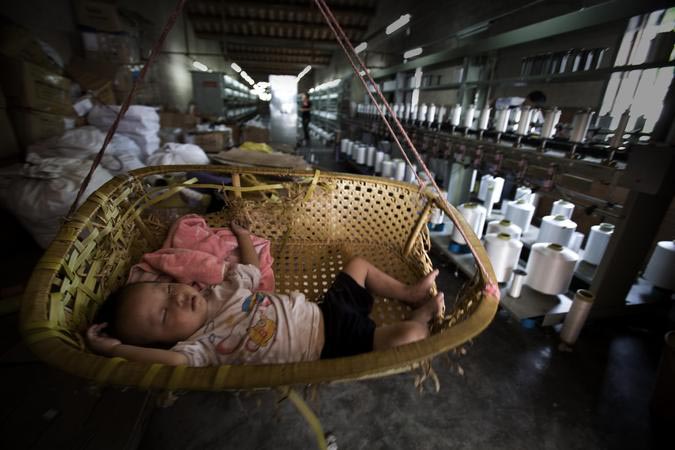 You can't give away property!
As impressive as these statistics may sound, Xintang is in a bad way. The cost of raw materials and labour cost is rising, there is a lack of capital flowing into the town and a distinct lack of well know brands. Meaning that these 300 million denim items are bargain basement. They have to be produced for next to nothing. There is very little thought put into the health of the 200,000 workers employed by the denim industry or the pollution caused by the denim production process.
"Xintang is so badly polluted that you can't give away houses for people to live there."
Anonymous local man.
On page 2, we see the devastating effects of the mass manufacture denim industry.