Sit Back, Relax and Watch The Exclusive Premier Of Darn And Dusted Repairs' Gorgeous New Video
We have a soft spot for Luke Deverell. When your favourite jeans are knocking at death's door, he is the go-to guy in London who can ward off the Grim Reaper. In a nutshell, Darn And Dusted Repairs will give your precious denim a new lease of life.
Aside from having a particularly elegant touch you rarely find in other menders, Luke embodies everything that typifies the gathering momentum against pointless consumerism. He does things slowly, deliberately and with purpose. And, that includes a new video that showcases his craft.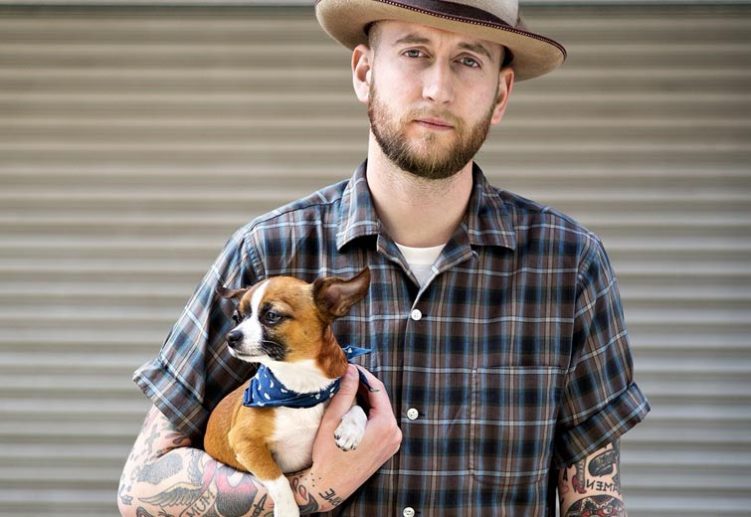 There is, of course, a twist. This was no, "hey, let's make a movie!" moment. Rather, it was the outcome of a chance meeting with a customer and where their conversation took them. Luke explains to us how it came about.
I met Alex who is one half of "Tramps Like Us" when he came to see me at the store and asked if I had time to repair his jeans. I think I did a crotch blow-out for him..

When he came to pick up his jeans, we got to talking and he told me about what he does and working in film and suggested we should do something together. He said he would like to shoot something on Darn and Dusted.

It was filmed over an afternoon of listening to Jazz and Blues records in the studio eating Bolognese prepared by my better half.

All we wanted to do was make something that came across natural and would show what I do and how I go about doing it. The only thing we both knew we wanted was that the pace of the video had to be slow!

This video came about from nothing more than two people's mutual respect for each others interests.
We are chuffed beyond measure that Luke name-checks us in the film. We have so much respect for what he does and, in a much wider sense, what he stands for. It is more than "just a pair of old jeans". It is the urgent dialogue we need to have about consumption, resources and the hollowed out shit-heap of a planet that we are leaving for future generations.
Start that conversation but getting your repairs Done & Dusted by Luke at doneanddusted.com