You Always Remember Your First
If you ask any denimhead what his first pair of really good boots were, 99% of the time the reply will be Red Wing. I would also hazard a guess that 90% of the time they will be a pair of Iron Rangers.
There is something about the sheer simplicity of this boot that makes it so damn alluring. It is the epitome of the age-old adage of form following function. It does exactly what is says on the tin, the tin just happens to be beautiful.
Born in a Mine
Like our beloved jeans, the Iron Ranger was born down a mine in the wilderness of Northern Minnesota.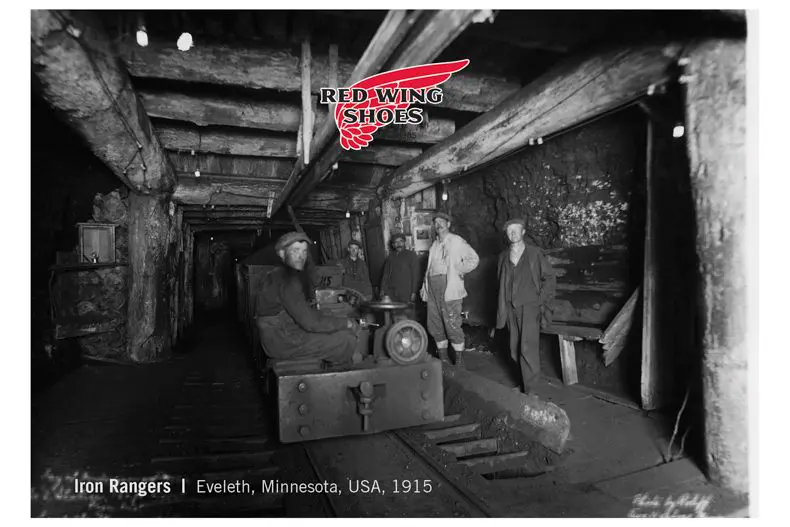 During the gold rush that defined much of Northern American in the late 1800s, rugged men would throw themselves into the wilderness, pan and pick in hand looking for gold and silver.
Within the thick forests of Minnesota, a rich vein of another type of metal was discovered. It might not have been as shiny as gold, but it held the promise of riches none the less. A vast cache of the mineral haematite would lead the miners to discover the worlds largest deposit of iron ore in what became known as the Mesabi Iron Range.
Intertwined History
The early history of both mining in the Mesabi range and the Red Wing Shoe company are intrinsically linked, growing in lockstep. The miners were in dire need of touch boots which could withstand the riggers of long days down the mines. Red Wing Show company rose to the task with what has become an icon of footwear, the Iron Ranger.
With the thick, durable leather, an oil resistant outer sole, comfortable cork midsole and speed hooks to lace the boot, the Iron Ranger was in instant success. Its defining characteristic, the double layer toe provided an extra layer of protection to the miner's feet and created the iconic silhouette that has endured for over a century.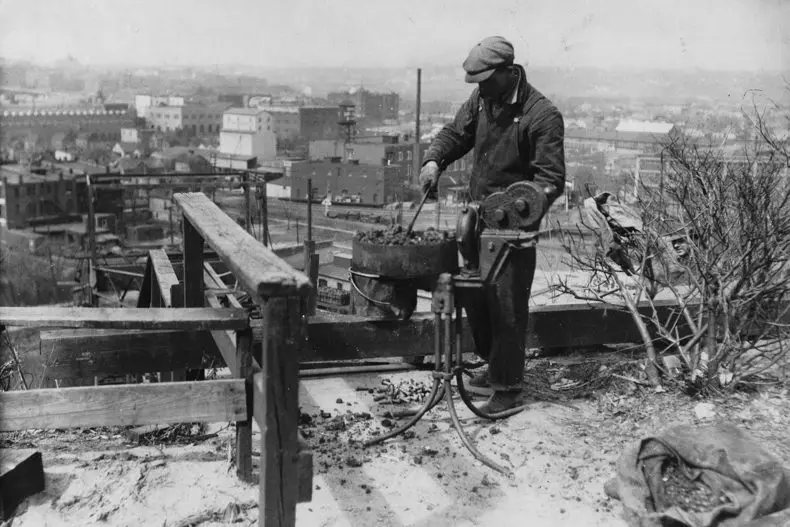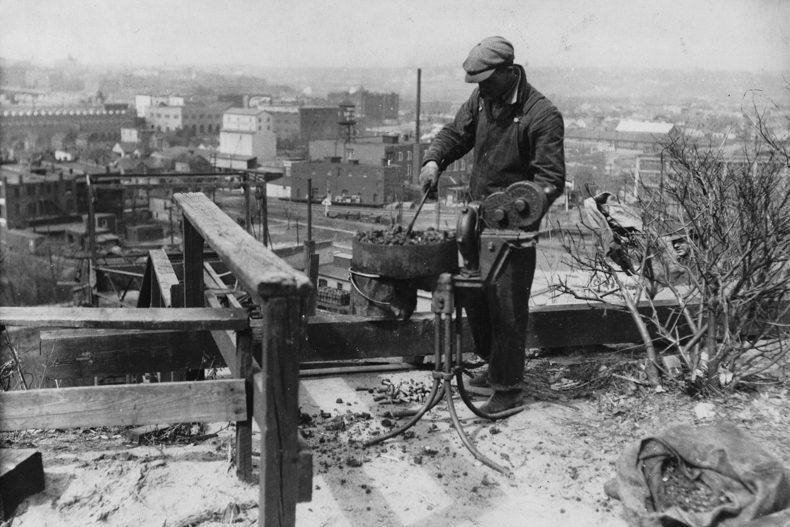 The Test of Time
The boot is still made to the highest standards of quality in the Red Wing factory, using leather from the SB Foot Tannery all in the town of Red Wing Minnesota. In modern times it has found its way into the heart of many a denimhead. It is just as happy on the feet of a biker or kicking around the urban jungle.
The longevity of the style is a fitting testament to the company's commitment to craft and quality and the enduring spirit of its origins in the mines of northern Minnesota.