Exclusive Interview: Anders Ojgaard of Waremakers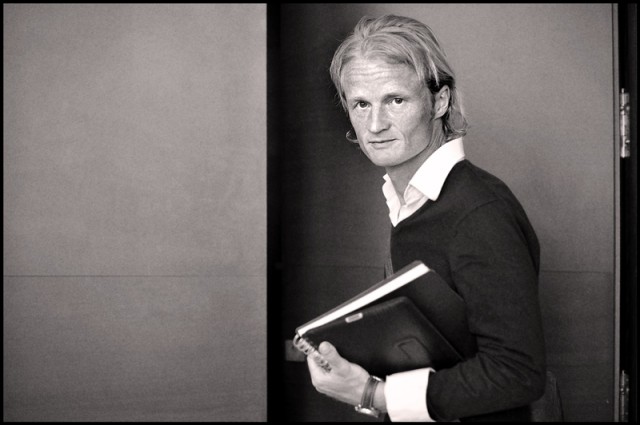 The world is filled with items of questionable quality and durability, and with clothing, as with all other consumer goods, it seems focus has shifted from being on quality to being a matter of quantity or simply getting as much for your Buck, Euro or Yen, as possible. This has naturally led to somewhat of a void in items of great craftsmanship in most modern shopping areas, on and off line. In comes Waremakers to bring back those quality items, that might cost you a little more, but just might last you a lifetime in return. Waremakers is a new online boutique and website whose mantra is "understated quality". They cater to both men and women and although they have just launched, and have a somewhat limited product range, the products they do carry and the editorial content of Waremakers have caught our eye. We sat down with Danish co-founder, Anders Ojgaard, to get the full story.
You clearly have a passion for high-end accessories and other articles of high quality, how did it all begin?
"We are a British/Danish team, and it seemed to us that it didn't matter much whether we found ourselves in Copenhagen or London. The same shops lined the high streets, and most of them catered for the mainstream market. The products in them didn't show much heart and dedication, if you know what I mean. And that was actually a bit depressing. There are some great quality producers out there but they struggle to get attention in an increasingly uniform market."
What is the concept of Waremakers?
"In two words: understated quality. We love things that have been crafted to perfection. That keep for years and years and only get better with wear. And we love simplicity. The beauty for us is in the core of the design, in the materials and in the manufacturing. Not in ornamental afterthoughts. Simple items are beautiful and somehow feel more "proper" and more "honest" than very decorated ones. We want to both sell these items, and to tell the story of them and their producers. Some of our producers have existed for more than 100 years and have fascinating stories. This adds "soul" to their products. They are in it because they are dedicated to making really high quality stuff. Not just to make money. And just makes life feel quite a bit better. Some people care."
How much preparation has the launch taken?
"We have been preparing for more than two years. The site is built from scratch, we produced a lot of editorial content for it and we have been sourcing and talking to suppliers all over Europe. It all takes time."
So far, how has the site been received?
"Well, we have just been launched for a few days, but we've reached already reached almost 200 Facebook fans in a couple of days and we're receiving a lot of nice feedback – especially about the "feel" of the site and all the editorial content."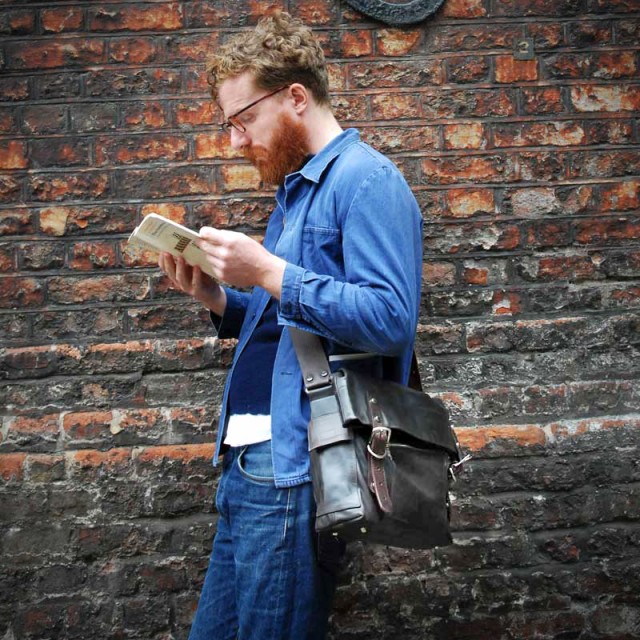 Mimi is from London but the leather for their bags is Italian. Everything is handmade in England and just gets better with the years. She also makes a collection for The Tate.
What is your background?
"I've got a Master's in Communication and Design. Back in 2005, I founded a Danish monthly magazine called 'Magasinet KBH' and published it for almost six years. Its core subject was improving quality in the urban design of the city of Copenhagen. You could say that Waremakers is about improving quality in the things we surround ourselves with."
What was your motivation to launch the site?
"All these great producers struggle getting their products out there because they don't have big marketing budgets. They are little islands in a sea of multi-national companies, and it's unfair because usually they make much better stuff. By clustering these producers on Waremakers we aim to make them much more visible – it's a bit like boutiquey clothing shops in a city. If they are smart, the cluster around a small area or even on a single street. This way, they feed off each other, so to speak. They become easier to find. More convenient. In the same way, we want to cluster quality to make it more convenient and get it out to more people. If we can ultimately change the world a tiny little bit by making it more receptive to "proper stuff", to quality, it would be the ultimate fulfilment."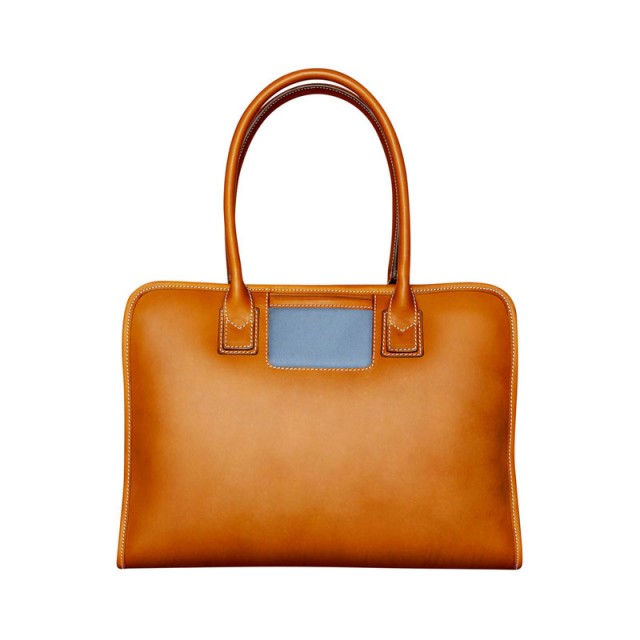 These guys are from The Netherlands and call themselves Travelteq. They couldn't find the travel accessories they wanted, so they went to Italy, found a small manufacturing company that do things the old fashioned way and brought their own designs with them. The results are tough and durable and ready for years on the road – or in the city.
It seems like a lot of thought has been put into each item you have in stock at Waremakers. How have you decided on the products in your selection?
"We have spent countless hours sourcing. Basically, all products are made by small or medium sized companies who really care about what they do and care a lot more about materials and manufacturing than about fashion whims. We have many more producers lined up for the future."
Do you plan on introducing clothes, and maybe jeans, at some point or are you strictly about accessories?
"Absolutely. The common denominator here is quality. We just decided to start out with accessories and stationery to focus the business and to not confuse customers. But we plan to be adding one category at a time in the future: Lamps, kitchenware, clothing. You name it. Jeans too, for sure."
The French town of Millau has been a center for glove makers for decades. There aren't that many left now, but a young couple, Lydie and Lydie, recently took over one of the shops, L'Atelier du Gantier, and they make gloves softer than clouds. Really.
Which jeans brands, if any, would you be likely to carry at Waremakers and why?
"In all honesty, we would have to do some sourcing first. I've got a couple of favourite brands, but for Waremakers I'd need to send out the scouts first. Because I am sure there are some really good ones out there that I don't know yet. We'd probably only sell jeans from three or four brands, so I would want to make sure it was the highest quality brands out there."
When you get to that, let us know and we can give you a few pointers! … Do you remember your first pair of jeans?
"I don't, no. But in the past I have owned tons of Levi's 507s and 512s and I have vigorously hunted through the world's second hand stores to find the ones that had just the right amount of wear. I have had very low moments in my life when a pair of very good 'friends' would finally give in and that first thread would break. After that, you knew it was just be a matter of days before the skin would show through, and that's just not on. So I'd start using them as work jeans but still be sad when they got their first drop of white paint on them. I would feel a little guilty for mistreating my 'friend'."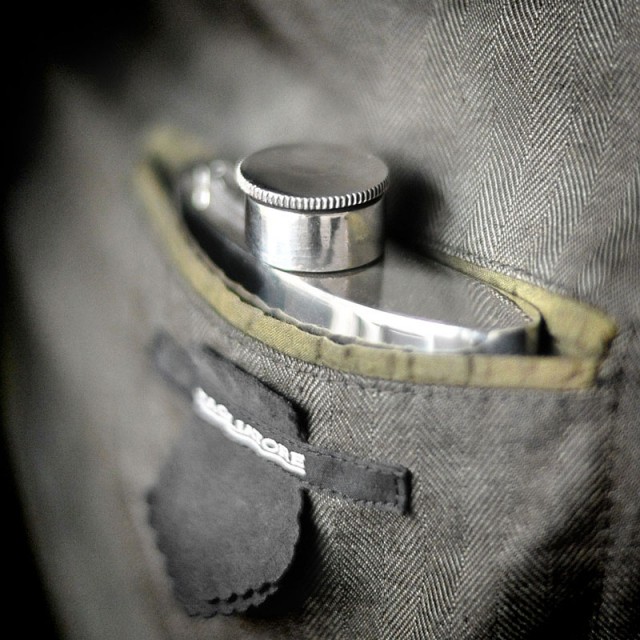 Wentworth Pewter has been making their little pewter bottles in Sheffield since the 1940s. Originally to bring some heart-warming spirits into the foggy English countryside, but they can be used for whatever you like and they are beautifully made objects.
Why do you think jeans have become so popular recently (over the past decade)?
"Well, they were pretty popular two decades ago too. But jeans shine because of their versatility. They are comfortable, fairly warm in the winter, fairly cool in the summer – and for some reason they permeate all subcultures. From American moms to Italian businessmen to hipsters in Berlin. Jeans are way beyond being a cultural fad. They have become canonized as a cultural stable. Like knives and forks – you use them both for pizza and foie gras and can't really imagine a world without them."
What is the perfect accessory to a cool denim outfit?
"A wide, dark brown belt that's got a few years of use on it. Add dark brown boots, a white wife-beater and a black shirt with the sleeves rolled up above the elbows and you are going to be ok."
What is your relationship with denim?
"I used to wear it every day, but in recent years I have been wearing suits or chinos more. Also, Waremakers is based in Valencia in Spain, so I wear shorts a lot more these days. Carhartt, preferably."
How do you wear in, and treat, your dry denim jeans – any special routines?
"No. I put them on and start walking. Works for me."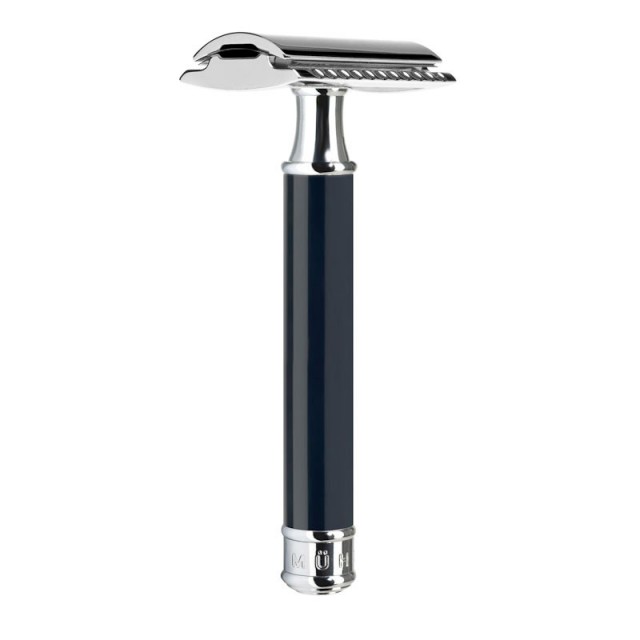 Ditch the supermarket plastic and get yourself a proper razor. Mühle from Germany have been making shaving equipment since 1945 and they use materials like horn, resin and thousand year old oak. Apart from classic steel, of course. The company was forced to make paintbrushes in the German Democratic Republic, but they are back doing what they do best. And they do it really well.
Do you collect anything?
"Can't say I do. I love watches, though. My Omega Speedmaster ranks as one of my best purchases ever. It's simple and versatile like jeans. Goes with a suit. Goes with a t-shirt. And my mood gets a little better every time I look to check the time. It's just beautiful design."
What's your favourite brand/fit when it comes to jeans?
"My favourite jeans are my two pairs of Citizens of Humanity. I was in New York in 2008 – when Obama won the election. For the first time in my life, I entered the wonderful world of Barney's and came across these jeans. I had heard of the brand, but never owned any of them. I put on a pair of their "Jagger" model and was instantly sold. These were the jeans I was separated from at birth. Slim fitting but with a boot cut, they had contemporary styling with a touch of 70s flare. And I almost always wear boots with jeans. The denim was dark, top notch and mixed with 2% elastane so they were super comfortable too. I loved them so much I bought two pairs and they are only just starting to peak now, 5 years later. It's good quality. And generally, I'll buy anything that's got 2% elastane in it. It's wonderful stuff."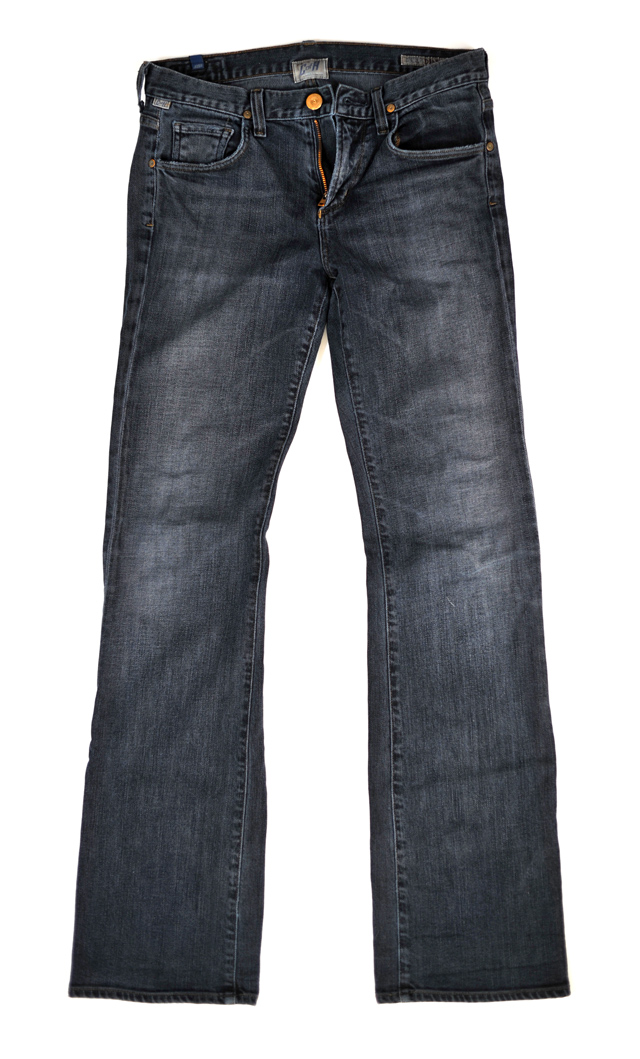 Anders' Citizens of Humanity Jagger jeans after five years of wear.
Are there any up-coming or unknown brands that you think are worth looking into (jeans, accessories or whatever – any special recommendations)?
"Well, of course go check out our selection on Waremakers – and there are many more producers coming. In casual clothing, there are two Italian brands I like at the moment: "Bellwood" and "Kaos". "Sauna" is another one. They make casual jackets and other stuff. "Chinook" and "Rogues Gallery" are great brands too, but I have only ever seen them in the US."
Where will Waremakers be five years from now?
"If I am really ambitious, and I like to be, we are the Asos of quality. The place that everyone comes to for that certain understated, top quality. Whether that's accessories, lamps, kitchenware … or jeans. Where you don't have to wade through endless pages of products you are not the least bit interested in but instead know exactly what you are going to get: The best quality and the simplest, most elegant, designs. I hope the site will be in multiple languages too. For the moment we're English only and focus on the EU, but we want to bring the concept to the US and Asia too."
Anything else you think our readers need to know about Waremakers?
"We're in it because we love it. Because we love this stuff and all the stories behind it. And because we hope we can make other people love it too. We also have deals with our producers to keep competitive prices on the site. Of course, some of it will cost a bit more than the stuff that was made in China. But it will last a lifetime and bring you so much more joy. Just buy a little less. But buy better."
Learn more about Waremakers, their products (including the ones displayed in this piece), get the lowdown on belts and hats or check out some of the other quite useful content they share. -All at www.waremakers.com.