Red Wing Shoes Amsterdam: 3 Year Anniversary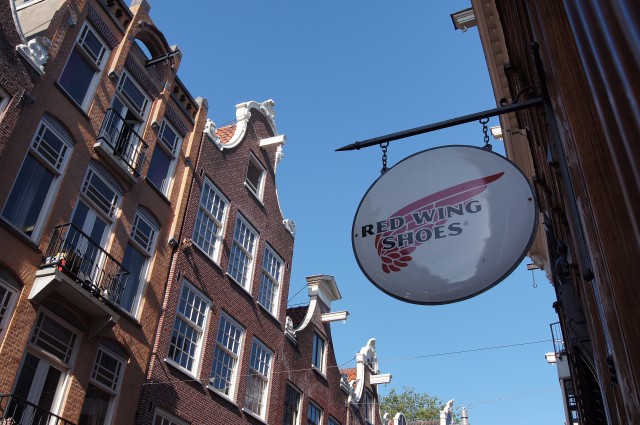 It seems like it has been there since forever, but in fact it's only 3 years since Red Wing Shoes, together with the Tenue de Nîmes team, set up shop in Amsterdam. On Friday July 19, the for third time Red Wing Shoes Amsterdam had invited friends and loyal customers to celebrate another anniversary. Native Dutch Red Wing lover and Rope Dye photographer, Michael van Hal couldn't resist taking the trip from his hometown near Eindhoven to join the celebration in Amsterdam. And as a true paparazzi he never leaves home without at least one camera.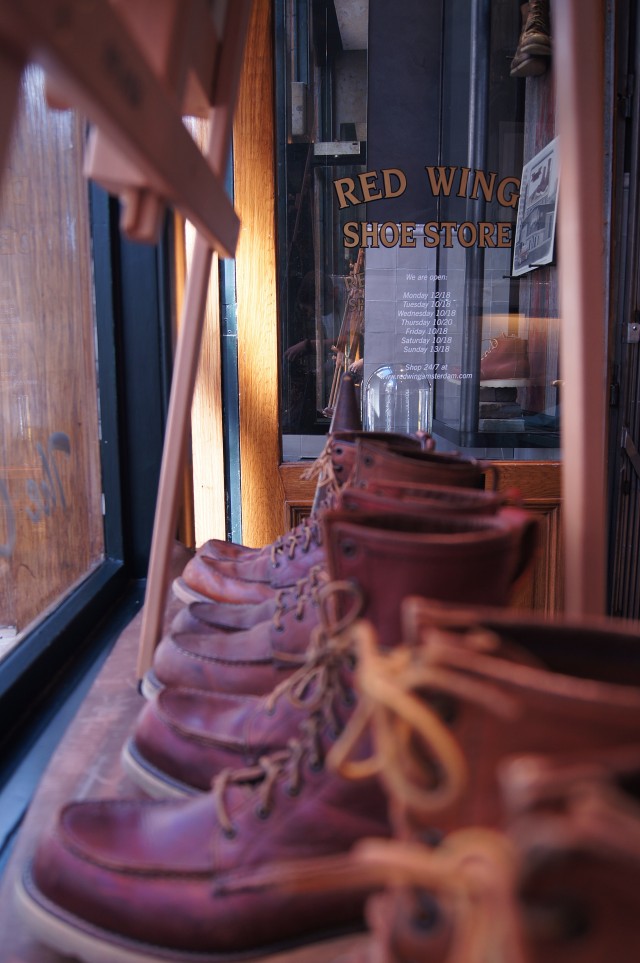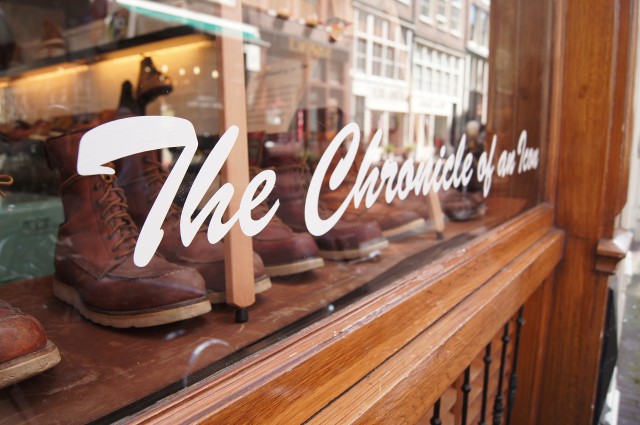 Besides celebrating their three year in business, the guys in Amsterdam also used the event to mark the release the new Oro Legacy 875 and 877 boots with the "Chronicle of an Icon," which was also celebrated in the Berlin Red Wing shop a few weeks back.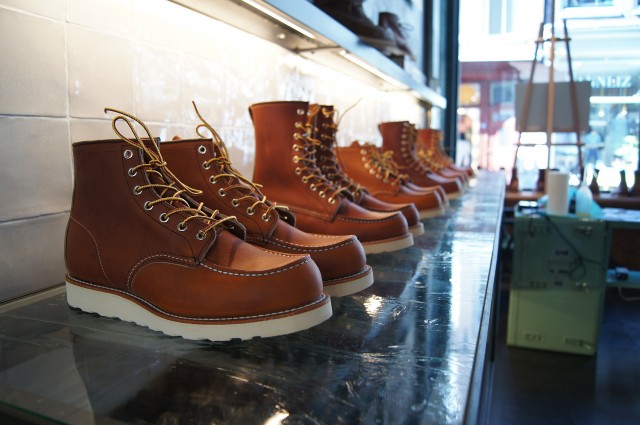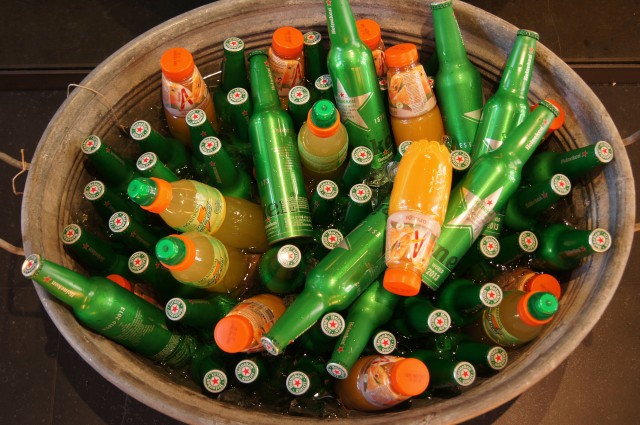 During the event you could get your boots tattooed by Job from Salon Serpent Tattoo Parlour in Amsterdam who brought along some of his own designs that people could choose from.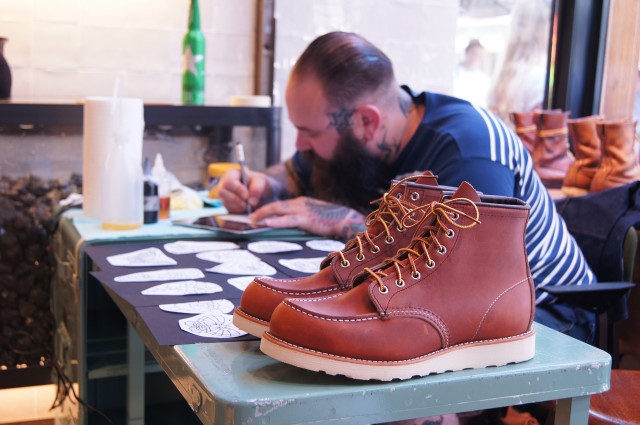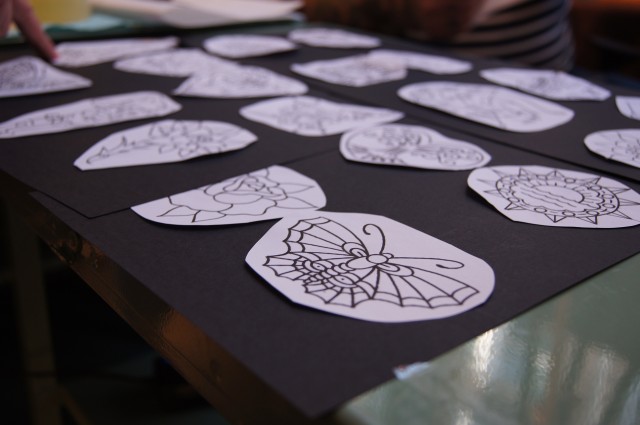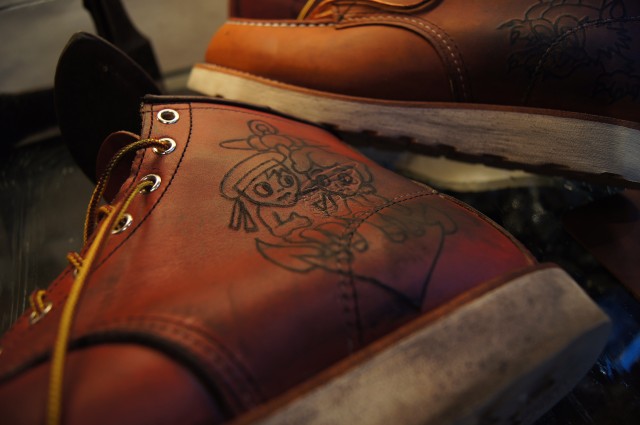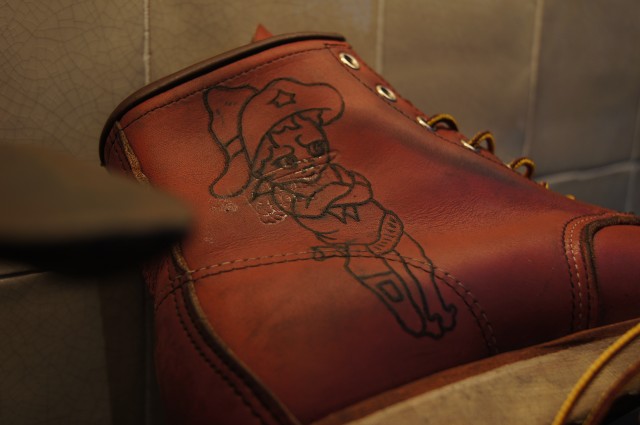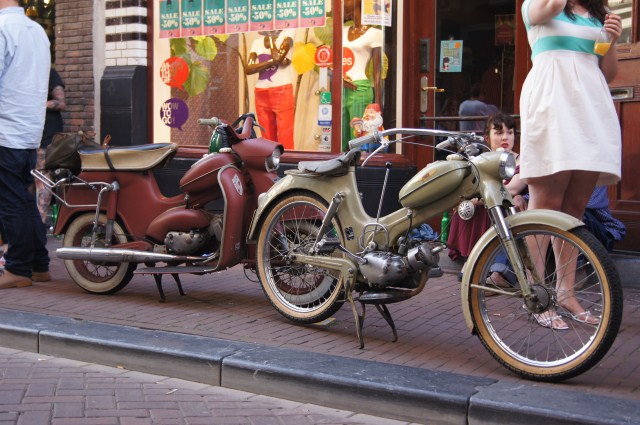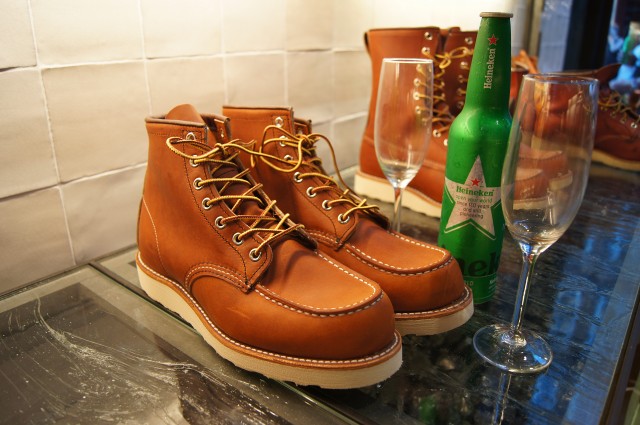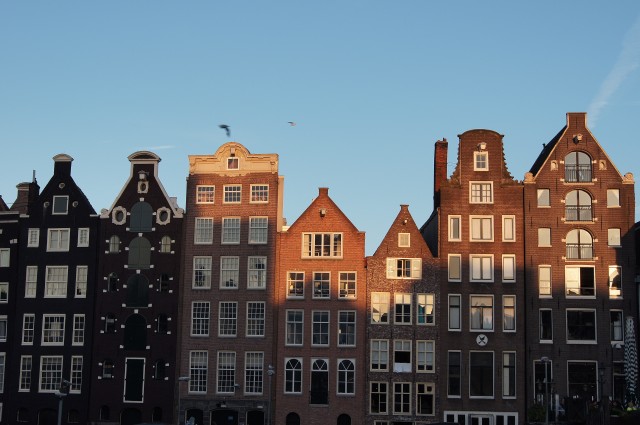 We would like to congratulate our former sponsor in Amsterdam with their 3rd anniversary. If you can't make it to Amsterdam yourself have a look at our review of the shop here or swing by their newly redesigned website.
Photos by Michael van Hal.