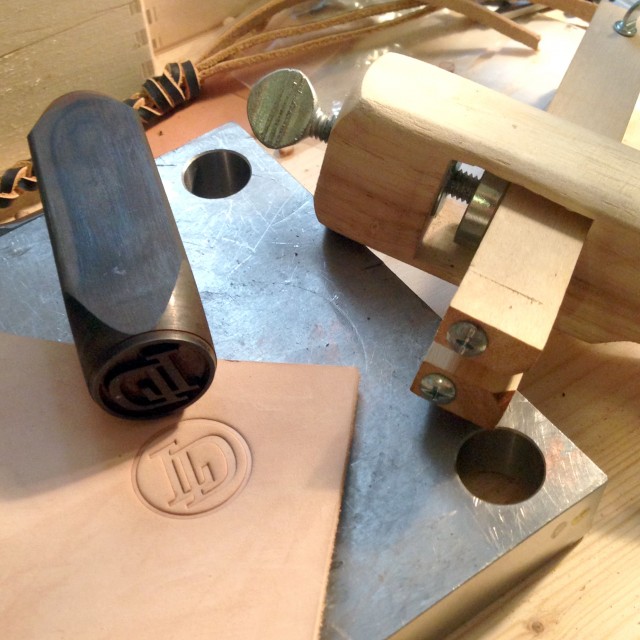 At this year's Fashion Week in Berlin there was a Smörgåsbord of events, shows and happenings for every interest and taste within fashion. In the world of raw denim there was of course the Bread & Butter, Capsule and a few private exhibitions through the days. Come the evenings, some of the denim heavy stores were kind enough to hand out a few beers and some good food. These brought together people from every walk of life with of course one thing in common. The love of denim and a well crafted object. The stage was set for some easy conversations, new friends and a little mischief.
One such like-minded fellow we were lucky enough to run into was Martin Novak from The Lowdown on Denim. Over the beers and wursts we settled into a nice chat. It transpired that Martin is a leather smith, anyone familiar with SUN/SET/STAR's leather goods will already have come into contact with his work through his collaboration with them. It was fascinating chatting to him about his craft and how he approaches the design process, selects the leather and hard ware and crafts each product suited perfectly to its purpose. We stayed in touch after the festivities and had a little more of an in-depth chat to find out more about this exciting new brand, The Lowdown on Denim.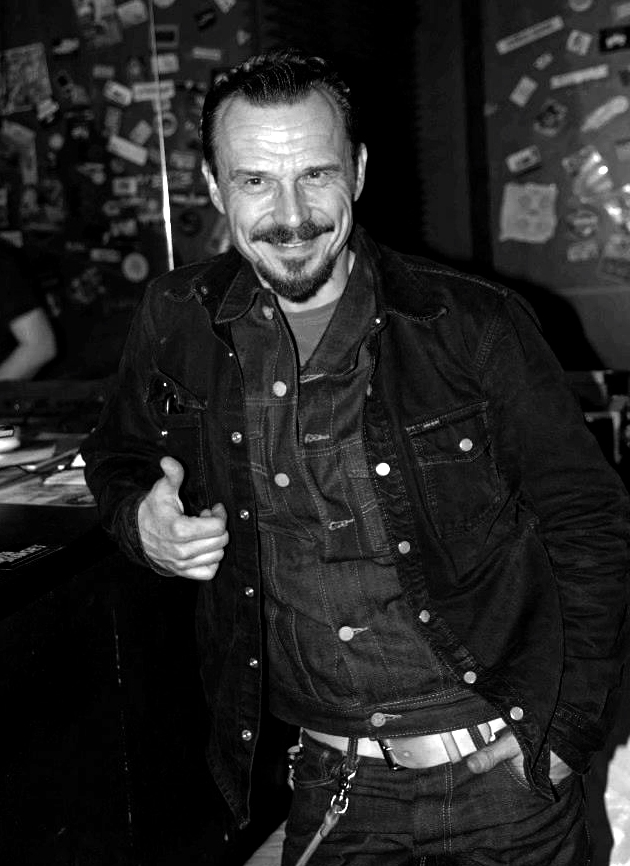 Can you tell us a little about yourself, what is your background?
"Born in 1965, I grew up near Vienna. After school I started as a bookseller which I did for several years. Later I changed to a forwarding agency. After a year abroad in Italy working with my girlfriend in her pub I came back and started working as a logistics manager to one of Austria's biggest fashion retailers. Although I've been interested in fashion, and especially in denim, ever since I guess this was the starting point for all that came later. Coming from a family where my grandfather owned a saddlery, and one of my uncles as well I think, I've inherited the genes for the leather craft."
You clearly have a passion for clothing and well crafted goods, how did it all begin?
"I guess it all started with my first jeans I got at the age of three. From then my whole life focused on jeans. I remember by the age of six I got a so called "jeans suit." This was the best thing that had happened to me during my school days as a 6-year-old boy! From then I was obsessed with those blue garments. During the nineties I started to customise all my jeans to bell bottoms, wore heavy logger boots, big wallets with chains, rugged t-shirts and believe me, everyone thought that was crazy. As far as I can remember I always thought that there had to be higher quality jeans than the ones available back then so I was constantly on the search for something better."
"I think it was back in 2001 when I came across the new Swedish brand Nudie and this was it! Got my first raw selvage jeans and I remember being told that it was best for the jeans to wear them at least 6 months without washing. It was like finding the holy grail!"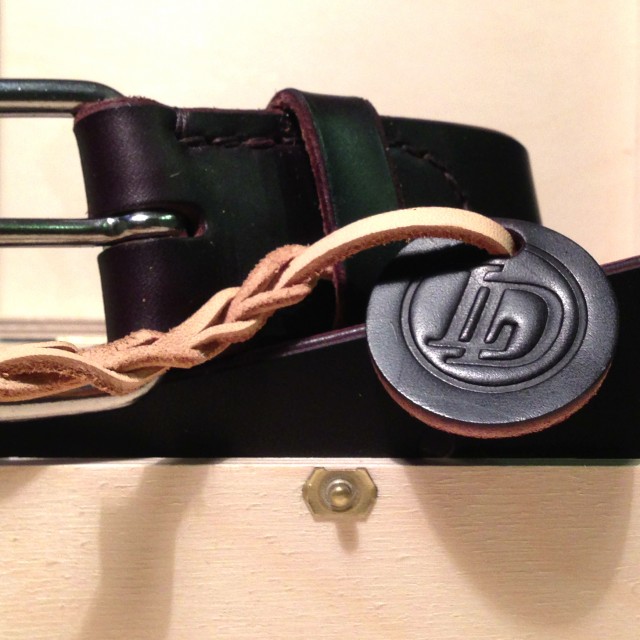 What is the concept of The Lowdown on Denim?
"The Lowdown on Denim stands for high quality leather products all hand made by myself, hand cut, hand sewn etc. There is nothing made with a machine, even the laces for my braided goods are all hand made! And of course there's the leather, I only use the premium parts from the back of the hides for my goods. Also, for me it's all about uniqueness. I do not stack some particular leather just to make sure I can reproduce one article over and over. If one thing is gone, it's gone. So I constantly have to keep an eye out for good leather. It's the same with the designs. I love experimenting with all possible things. There are no boundaries."
"Right now in our showroom at the shop in Graz run by my buddies Steve and Gerry from SUN/SET/STAR we have belts and other goods displayed that you can buy, but you can also place an order for a custom made belt or any other good. Ah yes, and it's all about "ROUGH and TOUGH!""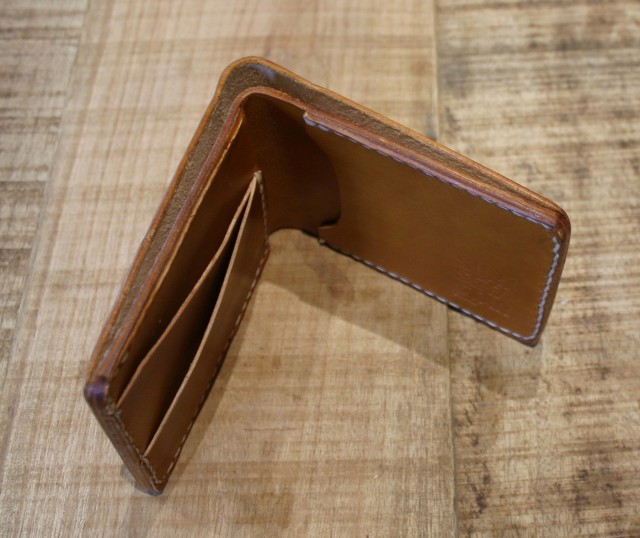 What was your motivation to launch the brand?
"Honestly, I was fed up with all the bad quality leather belts you usually get in stores. So I thought to myself, how difficult can it be to make a proper belt! Believe me it can! Starting with finding the right leather, then the hardware and at last you need to learn the craft! Luckily, I've got a very skilled uncle who is an old school saddler. He taught me how to stitch, how to burnish the edges and so on."
"Once I did belts I tried to do other things, like the braided leather chain for my wallet and key holders. I remember thinking, "let's make a wallet," and I tried that. For me it's all about experimenting with the material, if I like a thing I did it's good and if others like it that's even better."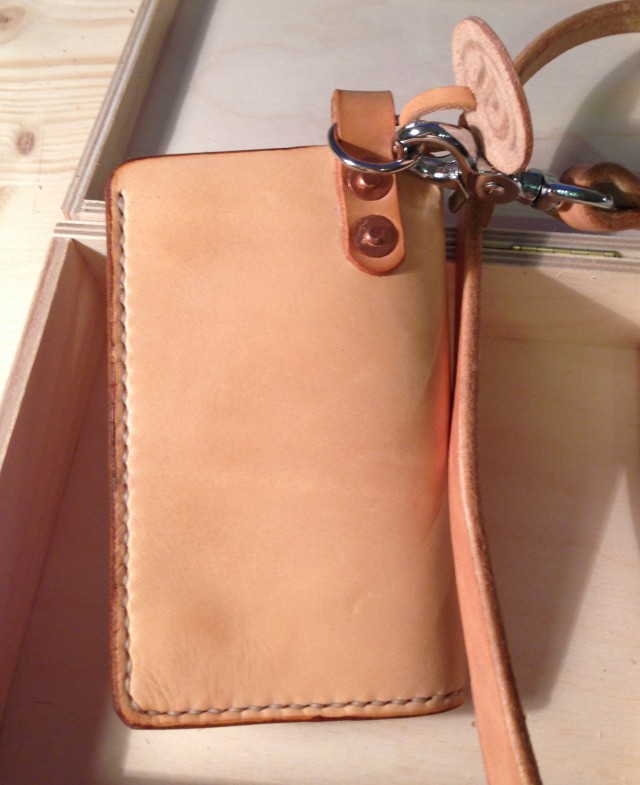 Do you see a difference in what people are looking for nowadays in terms of quality?
"Fortunately, it's changing for the better, more and more people select their wardrobe based on quality and sustainability. I also believe that collecting particular items for ones wardrobe is becoming a new hobby, and it's vital for them to keep these particular things for a long period in time."
What do you love the most about leather?
"The feel, the smell and the aging. Seeing the evolution of a piece can be quite stunning."
How do you treat in your leather goods – any special routines?
"I just wear them, no particular routine. I give them a treatment with leather grease, if necessary, from time to time but that's it."
Do you collect anything?
"Actually, I wouldn't consider myself a collector, but I do not throw away of my boots, jeans and anything else in my wardrobe linked to my lifestyle. So yes, I collect but I don't have it on display, I just wear it from time to time or have a look at it and enjoy the goods memories the garments hold."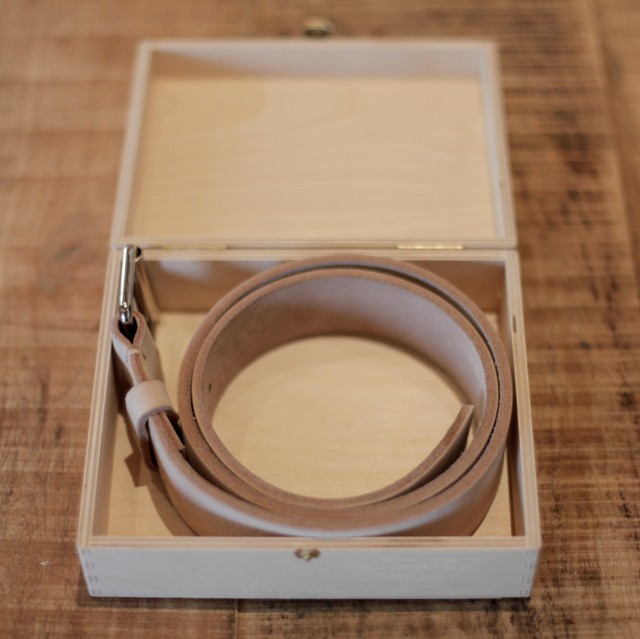 What's your favourite brand?
"Can I say The Lowdown on Denim? Just joking! Right now I'm wearing Blue Blanket jeans (IJJ and P01) as well as the 23 oz. Pike Brothers roamer and that's really great stuff! Red Wing and WESCO boots too. But Iron Heart, The Flat Head and Eat Dust are also some of my favourites, they're all different but I love them all."
Are there any up-coming or unknown brands that you think are worth looking into?
"I think Nezumi denim is very interesting, Fleur de Bagnes also looks quite interesting to me, and Blue Blanket is such a great brand in terms of design and fabrics."

Where will The Lowdown on Denim be five years from now?
"Hopefully we'll be running our store in Vienna and have made a reputation as a brand in the leather business and a retailer for high quality denim in Vienna and Austria."
We will be keeping in touch with Martin over the next few weeks and months and following his journey as he opens his store. For more information and to get your hands on one of Martins pieces you can visit his website here.