BBB Summer 2013: WM.A.C at Burg&Schild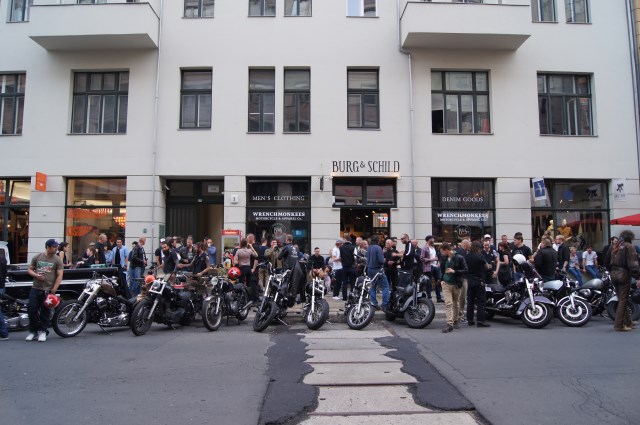 The Wrenchmonkees crew is something of a wild bunch. Whether they are custom building bikes, designing workwear clothes or pulling off events they don't like to be tied down by conventions, especially not the conventions of the fashion world. In keeping with this spirit, during the summer's Berlin fashion week the Monkees chose to stick it to the trade shows by exhibiting their WM.A.C collection in-store Burg&Schild. On Monday the 1st of July, the day before the official opening of the Bread & Butter, a celebration of the collection drew in the majority of the European denim mafia. Of course we were there as well.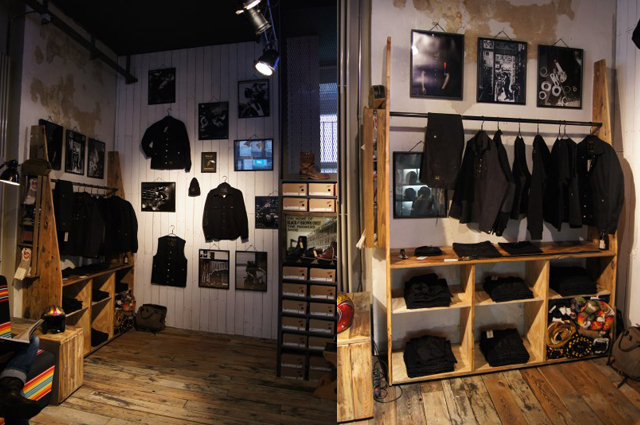 The Wrenchmonkees do their own designs while KANSAS, a leading Danish workwear manufacturer since 1952, handles production. It's decent workwear that represents the same qualities known from the bikes they ride and build; simplicity and functionality at the same time.
Contrary to most other brands, WM.A.C collections are not seasonal and the clothing on display here is for delivery this fall and will be available by August or September. Labelled "the Black Collection" that is just what it is, all black. You'll find favourites like the MC jacket, worker pants, vests and new organic jersey in addition to accessories like belts, suspenders and key hangers made by FHUTT.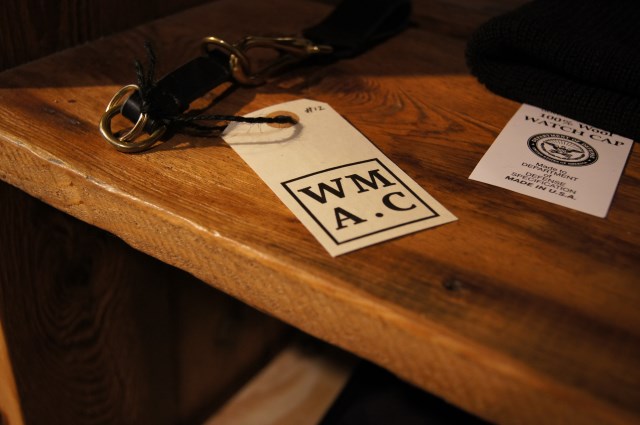 Outside the shop the street was packed with people, bikes, great denim and of course beers and burgers.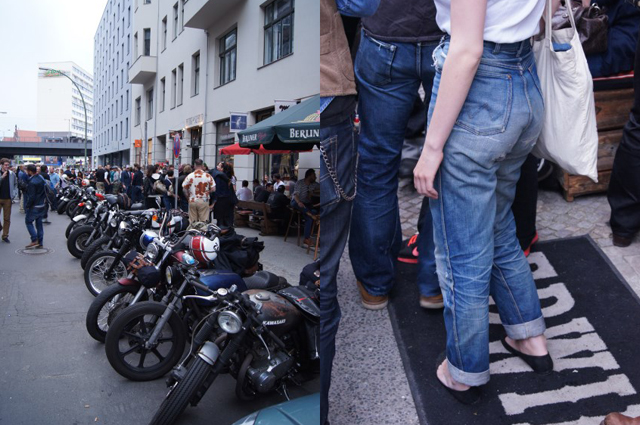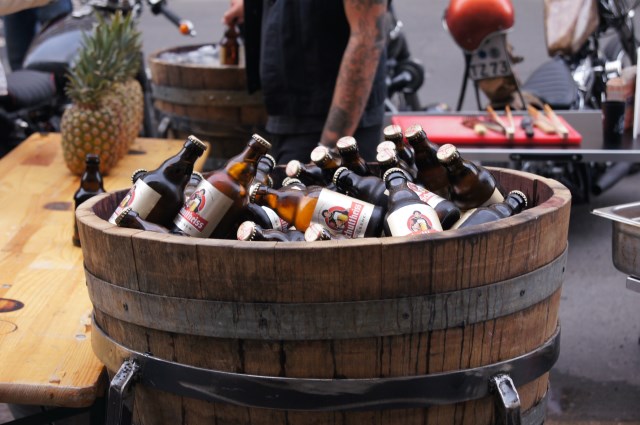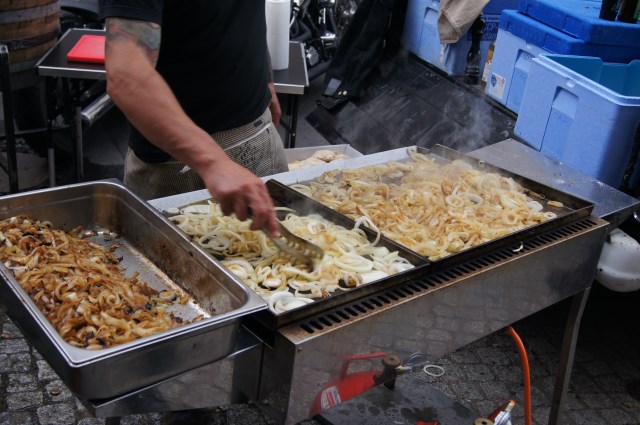 Even a heavy thunderstorm couldn't stop people from having a good time.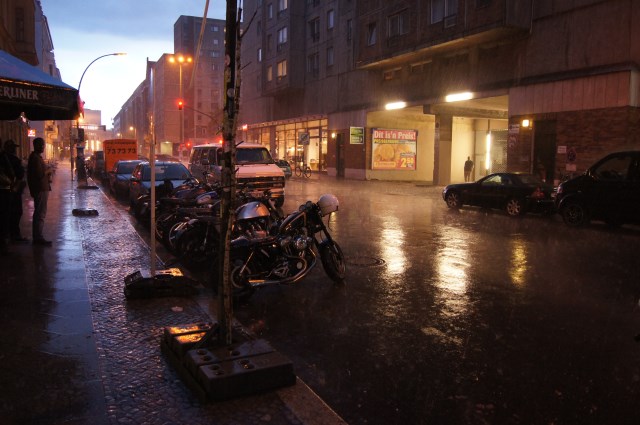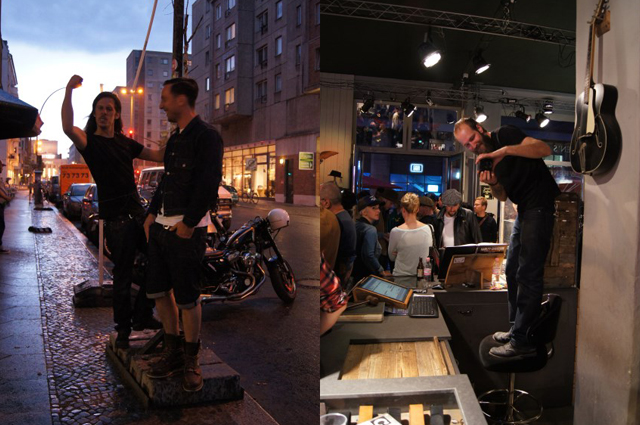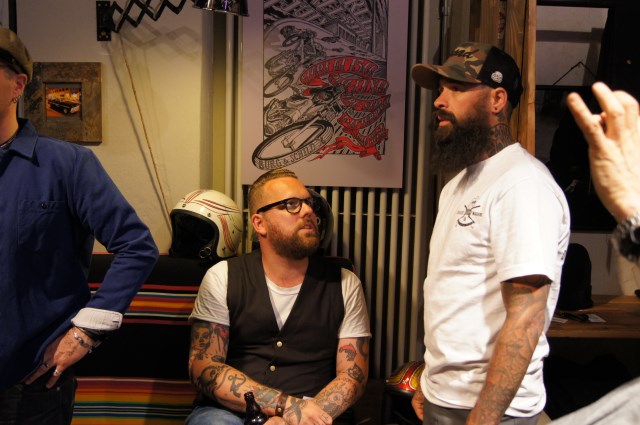 In a final remark we would like to congratulate Fredrik Johansson (middle), former shop manager of Sivletto in Stockholm, with his new job as account manager of WM.A.C.