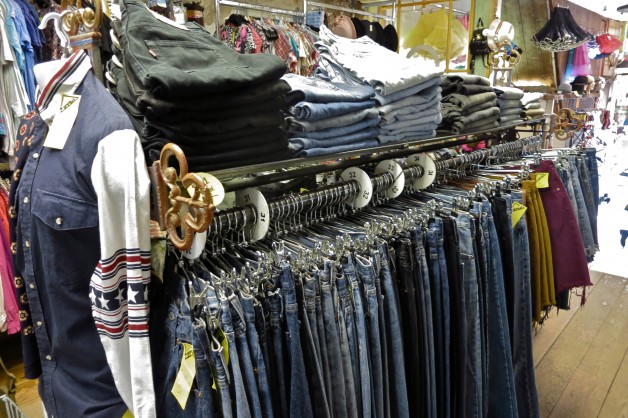 Someone told me that secondhand denim shopping in Amsterdam was nothing to write home about, but after visiting the city I beg to differ. Sure it's not like London, Paris and Berlin, but you can still find some decent vintage shops. Zipper is one of such – actually there's two of them. This is where I found my 1983 Levi's redlines. Have a look inside one of shops for yourself.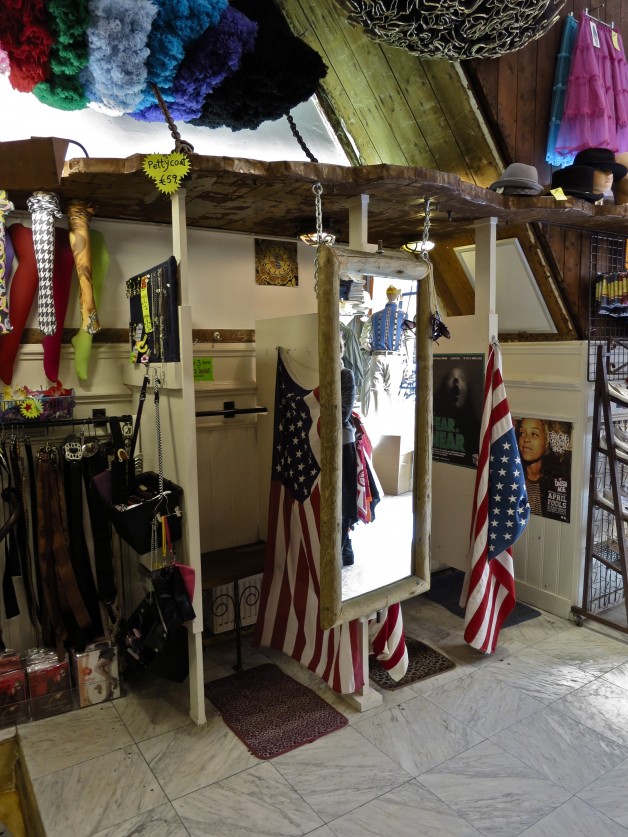 Stars & Stripes as curtains.
Plenty of great vintage Levi's jeans. Identified by the "0117" code on the patch these are from before 1986. But the lack of selvage and the odd size may be the reason that they hadn't been picked up yet.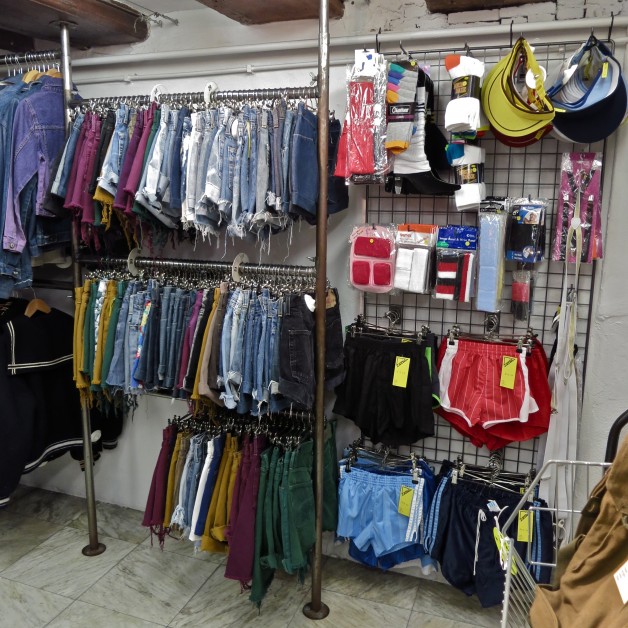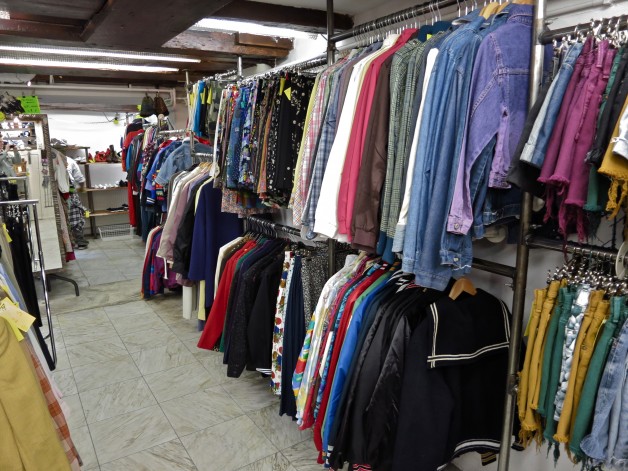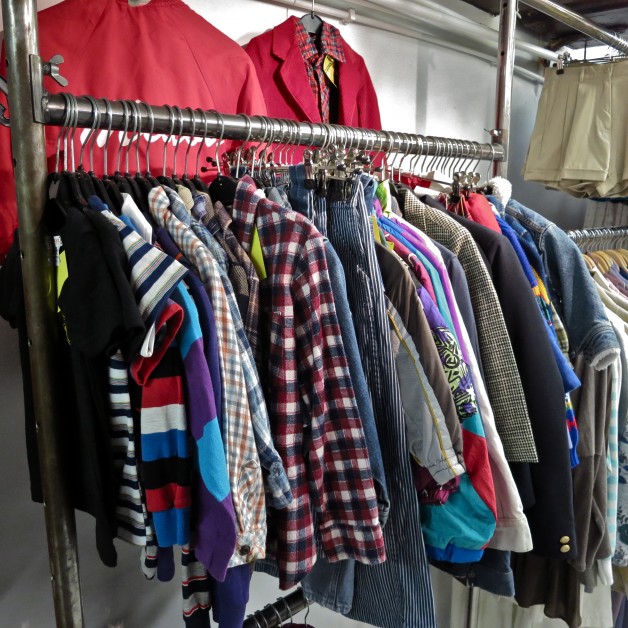 Zipper has vintage kid's wear. The miniature sherpa jacket was simply just too cute not to photograph.
Right outside of the shop with my new vintage redlines from around 1983. Even though they're way too long (length 40!) I was very happy with my find. And the price of €25 only made it even better. Read more about them here.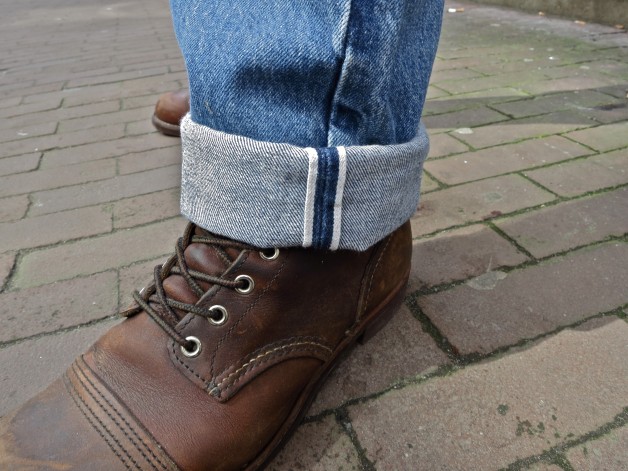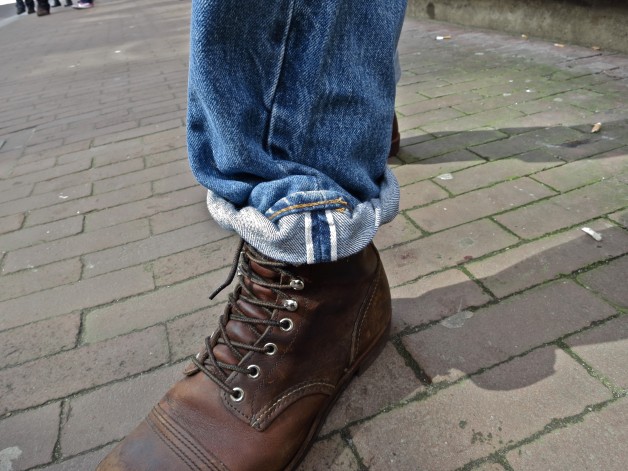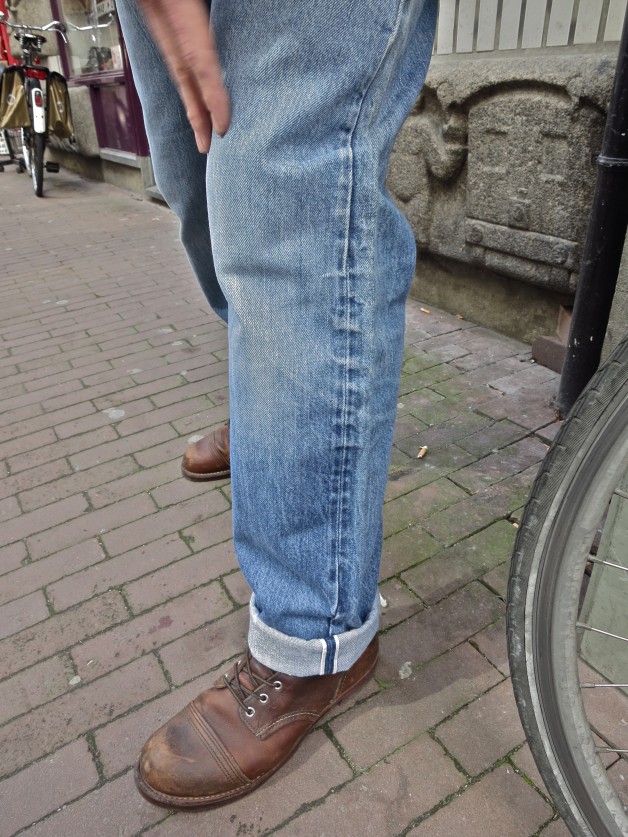 Great looking train tracks. Notice how low the knee pattern sits on my leg, the previous owner must have been really tall and slim.
Directions for the shop: Nieuwe Hoogstraat 8, 1011 Amsterdam
Words by Thomas Bojer.