At this summer's Bread and Butter in Berlin, there was a plethora of exciting items on display. With such an assortment it was easy to get a little overwhelmed, however there were a few things that really caught our attention. One such range was the Silver and Copper collection hosted on the 3sixteen stand. The range is supplied through 3sixteen's partner company Self Edge. As with the jeans and other items of clothing that Self Edge carries, the pieces are unique, of the highest quality and fit perfectly with the ethos of raw denim.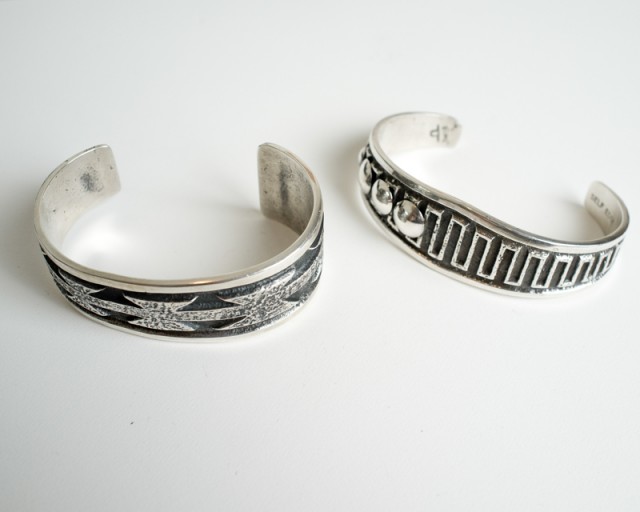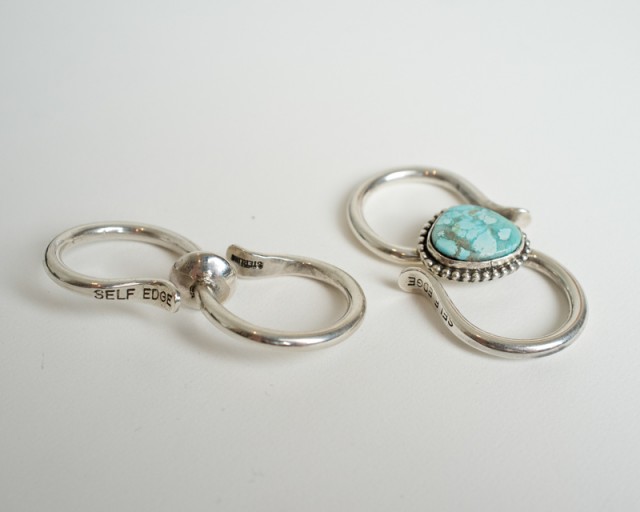 Each piece like the bracelets and key rings above is handcrafted by Native American silversmiths with over two decades of experience in their craft. The essence of the handcrafting process ensures that no two items are exactly alike, when you purchase it is guaranteed that the piece is yours and yours alone.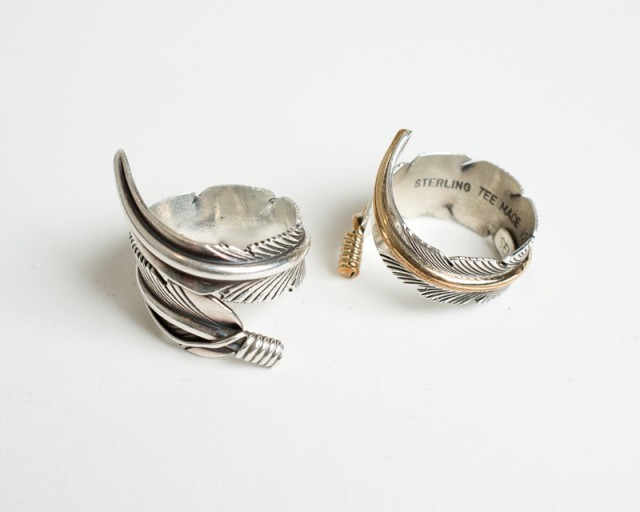 The silver feather ring for example is made from a solid silver sheet. It is first hammered flat and the basic shape of the feather is formed around a central silver filigree, it is then bent into shape around a wooden form. In the final stage of the process the smith takes a small file and hand etches the detail resulting in a one of a kind piece.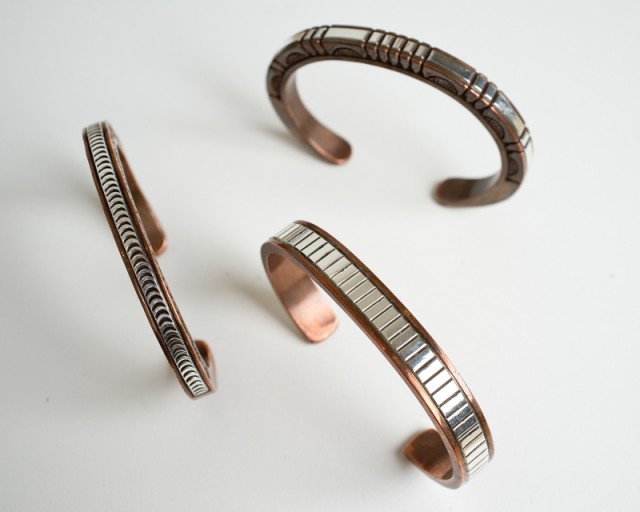 The similar rings, bracelets and pendants in the collection are made in the same manner. Each ring and bracelet is open at one point and therefore fully adjustable, suitable for all shapes and sizes.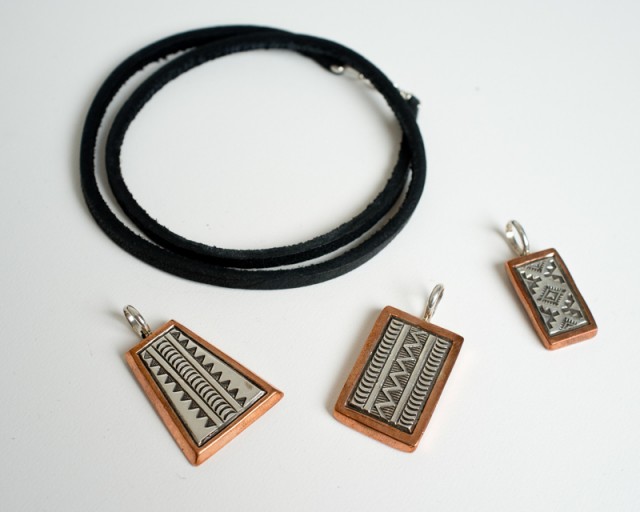 The pieces that combine both silver and copper are simply stunning. They have a fantastic weight about them that speaks to the quality. The silver is set off beautifully against the burnished copper. Again each of the designs are unique, either being hand stamped or hand etched into the metal.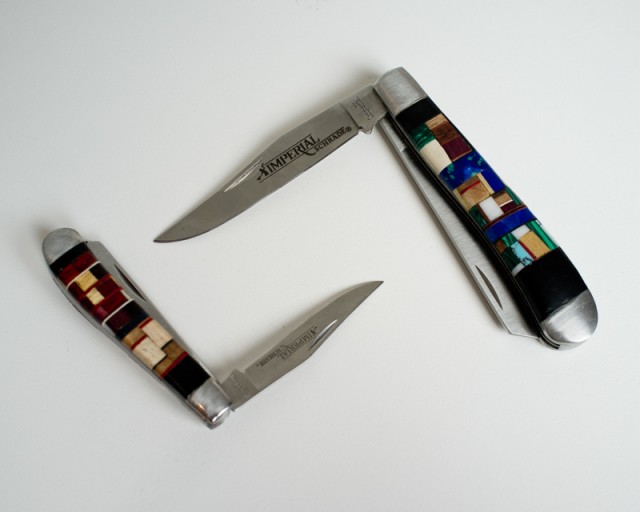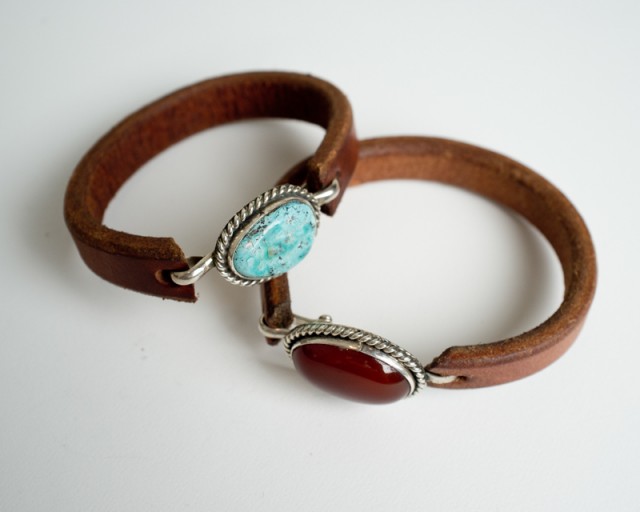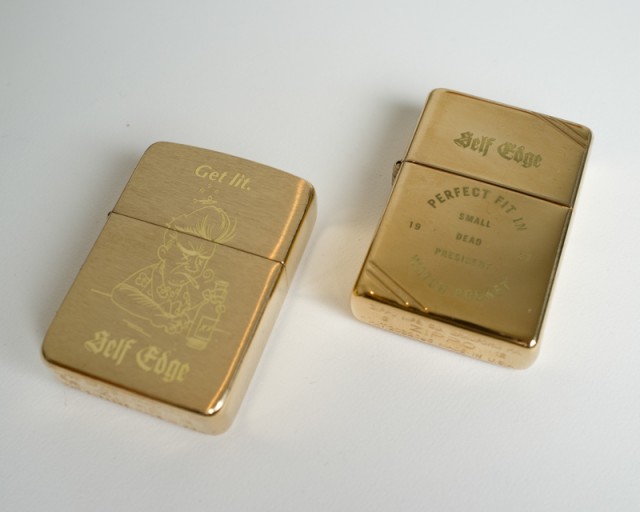 Admittedly it takes a certain style and a bit of self confidence to pull of sporting this kind of jewelry, but in the right combination with leather and denim it will add that final touch to your outfit.
The Copper and Silver collection is available through the Self Edge webstore.