Shop Review: Totem Brand Co.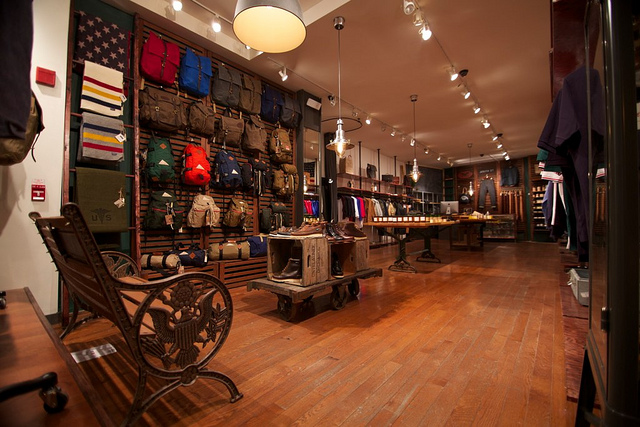 A recent study by Boston Consulting Group showed that more than 80% of American consumers would choose products labelled "Made in USA" over those labelled "Made in China." New to the retail scene in Philadelphia, Totem Brand aims to increase the visibility and availability of American-made premium brands to the fashion-savvy Philadelphian, and the shop is quickly becoming one of the city's best stocked shops. With a wide range of denim, a great boot selection, and a line of well rounded clothing, this store is a must see for anyone visited the city.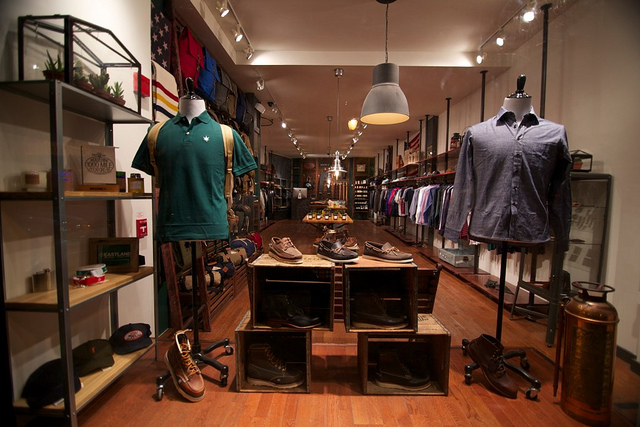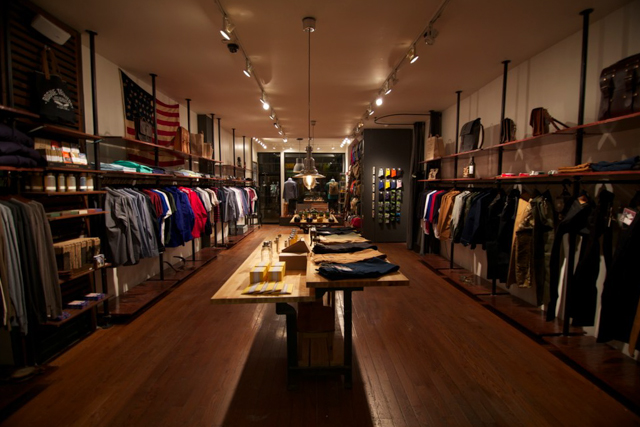 After living in Philadelphia and working on South Street much of his life, owner Phillip Yi decided it was time to open his own shop revolved around his passions. Yi wanted to create a shopping experience that promoted high quality, US made products to the public. With South Street being one of the cities most bustling locations, this was a perfect spot. As you walk into the store, you can't help but be amazed by the space.The decor is an intense contrast to the average South Street store. Bags are hanging on wooden plackets, boots are stacked on antique milk crates atop an antique cart. The tables are supported by classic industrial machine and factory legs. The walls are lined with shelfs held by metal piping. All in all the store itself is beautiful and represents the brands that are stocked.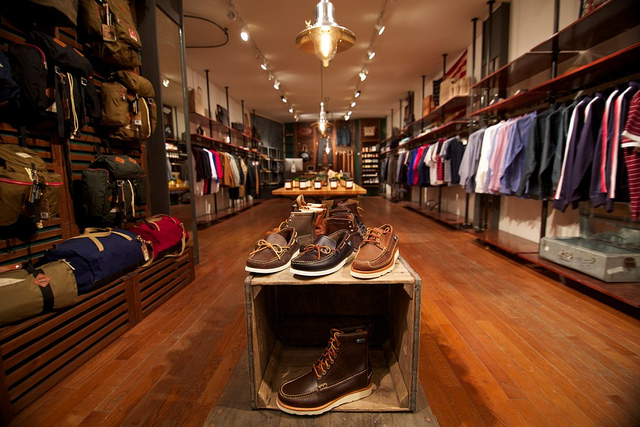 Owner Philip Yi has an inviting personality and welcomes you in to share in his passion for quality products. He is very knowledgable in all the products he sells and goes the extra mile to make sure that you have the best shopping experience possible.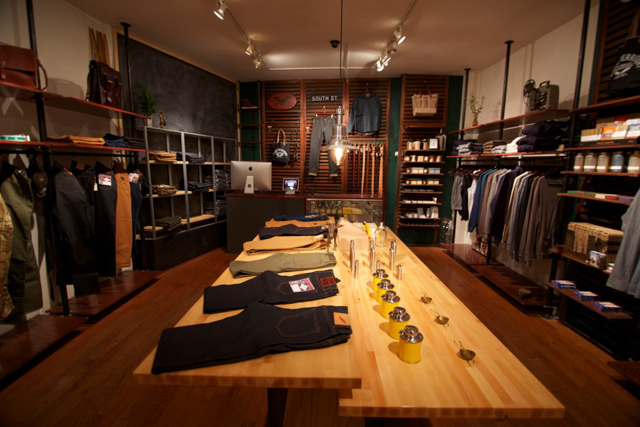 Only a few weeks old (at the time of publication of this article), the store is already stocked with a great denim stock. Totem has an all star denim lineup featuring brands such as Rogue Territory, Ruell and Ray, Raleigh, imogene + willie, Tellason, and Left Field. Multiple styles are available from each brand making sure that everyone can find something that fits. The vast brand list also covers all price ranges, giving anyone the chance to give raw denim a shot. The boot selection is one of the best in the city. Stocked with brands like Wolverine 1000 Mile, Danner, Thorogood, and Red Wing, Totem only sell you boots that will last a lifetime.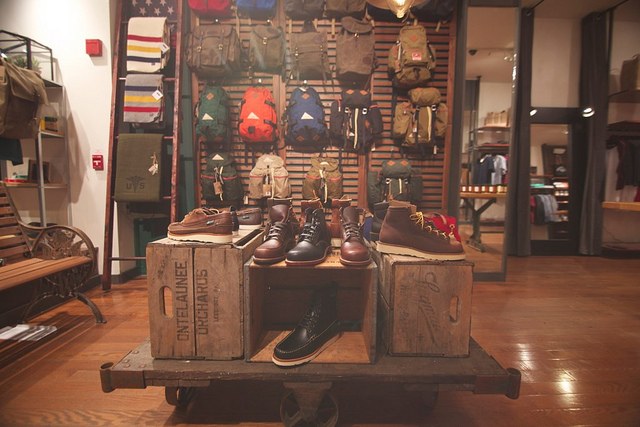 While Philadelphia's culture is on the rise, the denim culture is at the tail. With Totem Brand's recent opening, Philadelphia now has a shop to feed the ever-growing denim culture. The well curated space is great for the city and will hopefully flourish and with the huge inventory, Totem Brand fills a void in Philadelphia's denim scene. Keep an eye out for big things to come from Totem.