Tenue de Nîmes: Levi's Vintage Clothing 1950s Hot Rod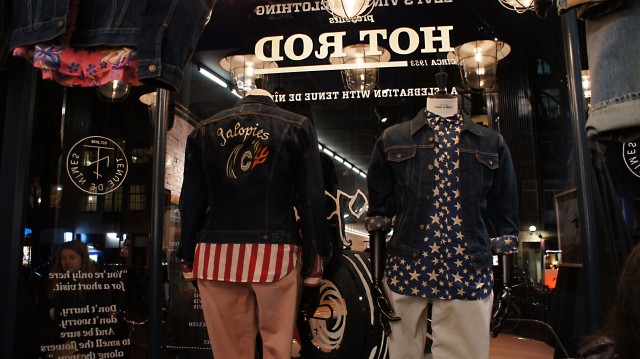 On February 21st 2013, Tenue de Nîmes and Levi's Vintage Clothing celebrated the release of the new Spring 2013 collection. While enjoying their drinks and food, guests could watch British artist Mark MacDonald redraw a hand-painted banner on a fine red selvage denim roll. Besides the banner Mark also drew several custom hand-painted Trucker jackets that were on display in the shop window.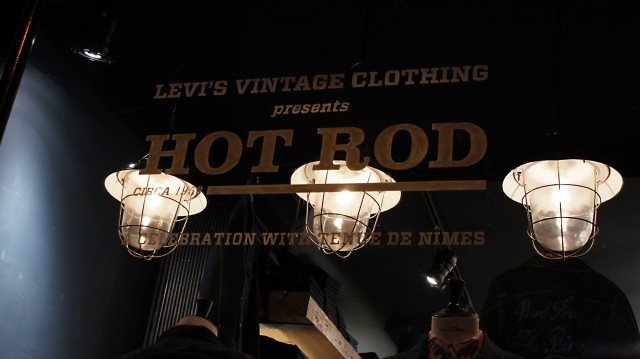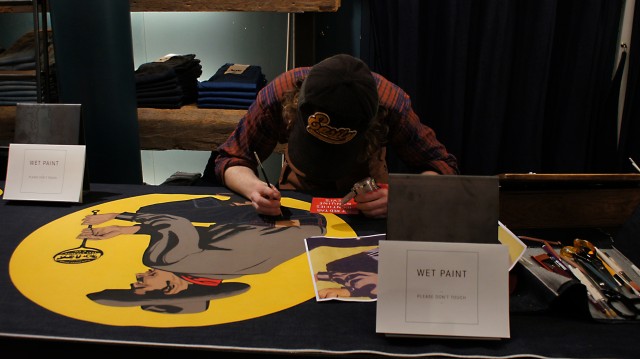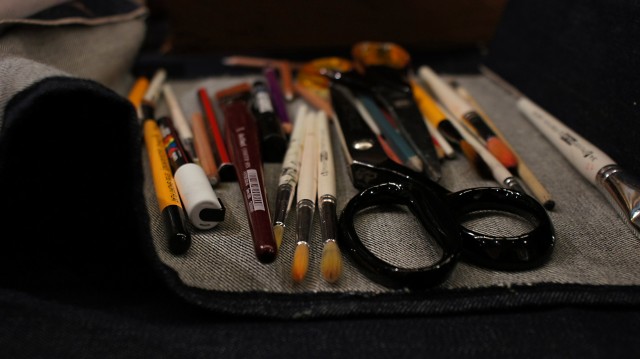 Also, naturally the new Levi's Vintage Clothing collections for both men and women were in display in-store and with a representative from the company to answer any possible question guests were in good hands.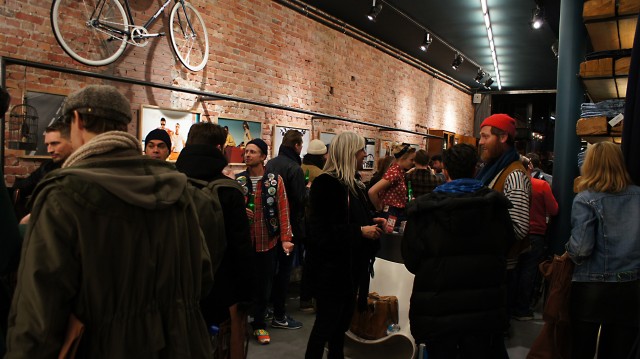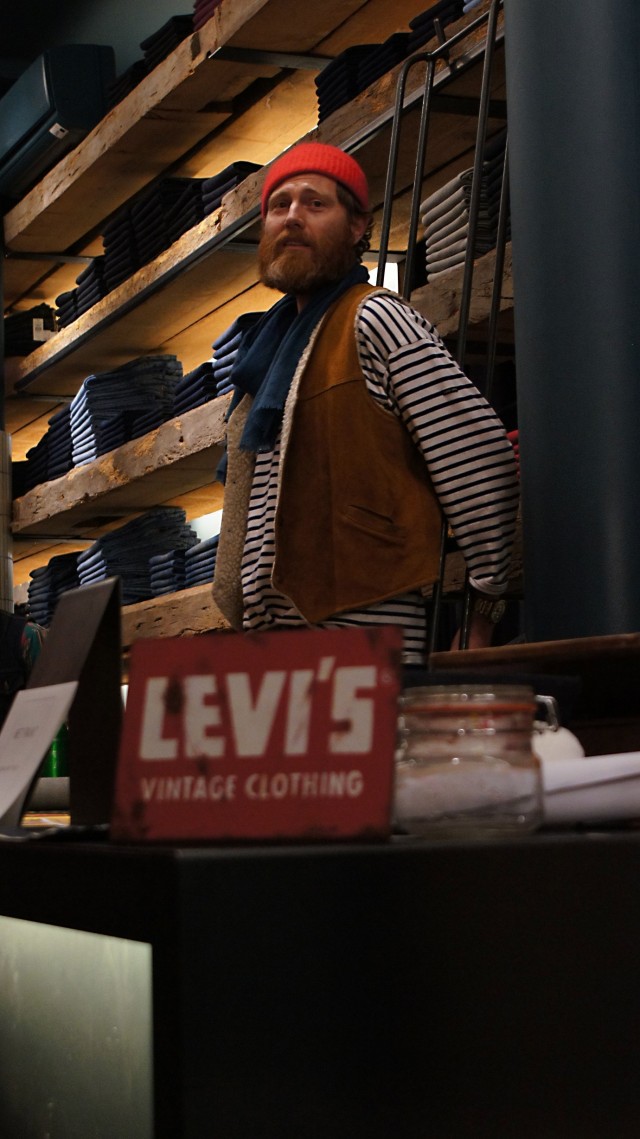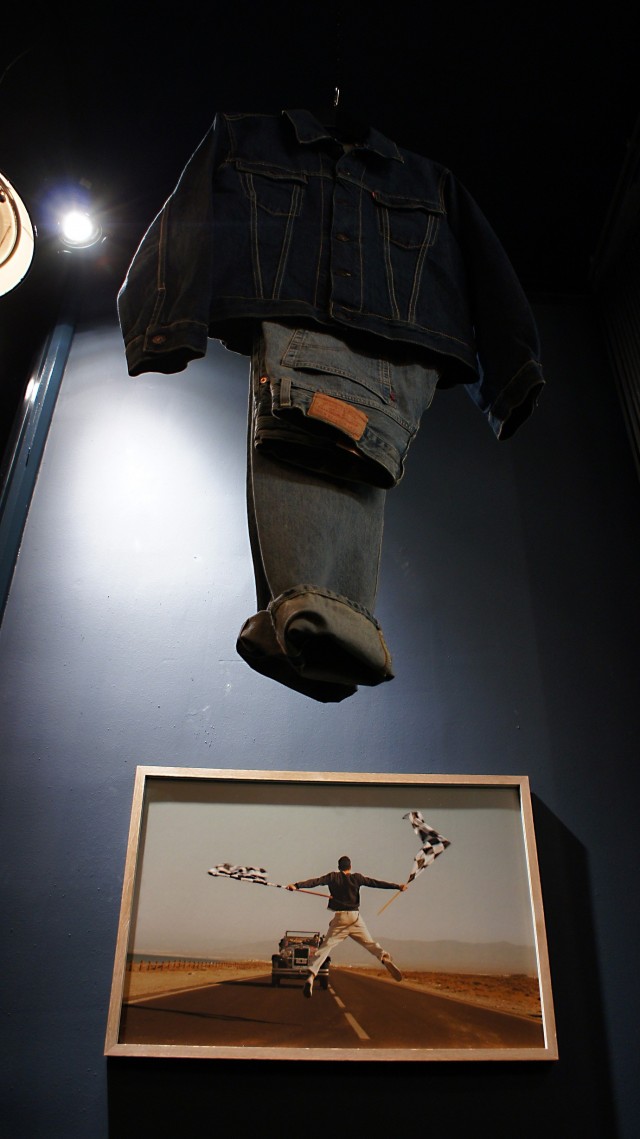 As a special gift, upon leaving the event guests received a brown canvas Levi's apron stitched as a goodie bag that contained both the latest edition of Nouvelle de Nîmes with some unique content by Lynn Downey (Levi Strauss & Co. historian) and the lookbook for the latest Levi's Vintage Clothing collection.

The event was a superb kick-off for one of the best Levi's Vintage Clothing collections to this date, which is available at a local retailer near you (including the new Tenue de Nîmes webshop).
Pictures: Michael van Hal / Ouwe Paparazzi