Nudie Repair Shop Berlin Revives A Pair Of Well Worn Average Joes
After 18 months of constant wear, my Nudie Average Joes were retired.
They had been with me to three continents, seen two washes, repaired in Izmir, Bogota, and Berlin. They could tell many a story. I felt they had served me well. But it was with a sadness that I hung them up.
That is until the Nudie Repair Station opened in Berlin. Suddenly there was a resurrection in store for my well-loved Joes.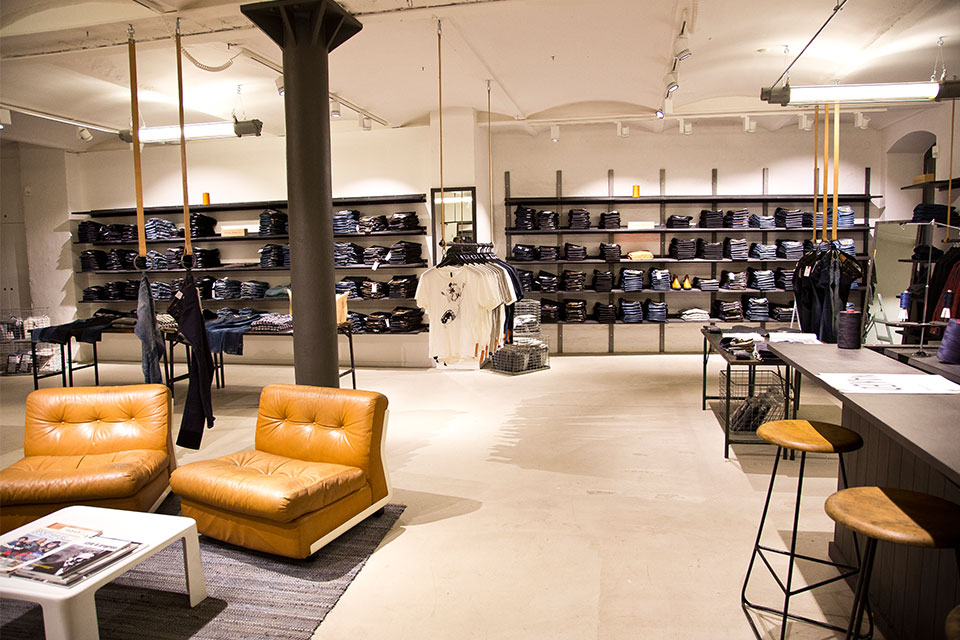 The Nudie Repair stores in Berlin is part of The Blue Yard.
Located in Berlin Mitte, The Blue Yard is a concept area presided over by none other than Herr Karl-Heinz Muller. The area consists of two courtyards that are dedicated to all things denim.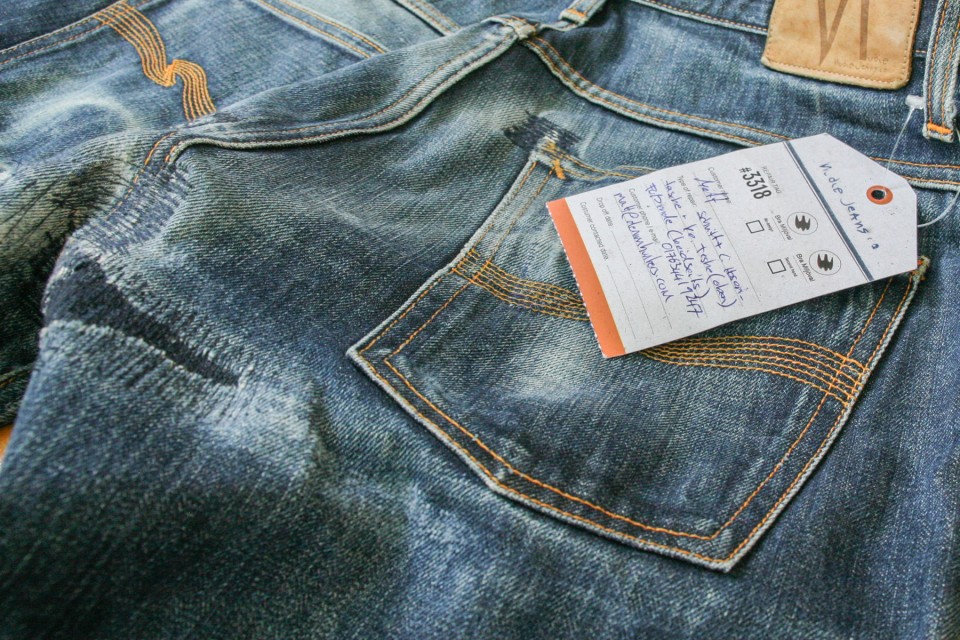 When you drop your jeans off, one of the sales staff will give them a good look over and fill out a label with the repairs that need to be done. You get the bottom part with your unique ID number and in a week or so you get a call informing you your jeans are ready for pick up.
All repairs done in the Nudie Repair Shops are free as long as they are Nudie jeans.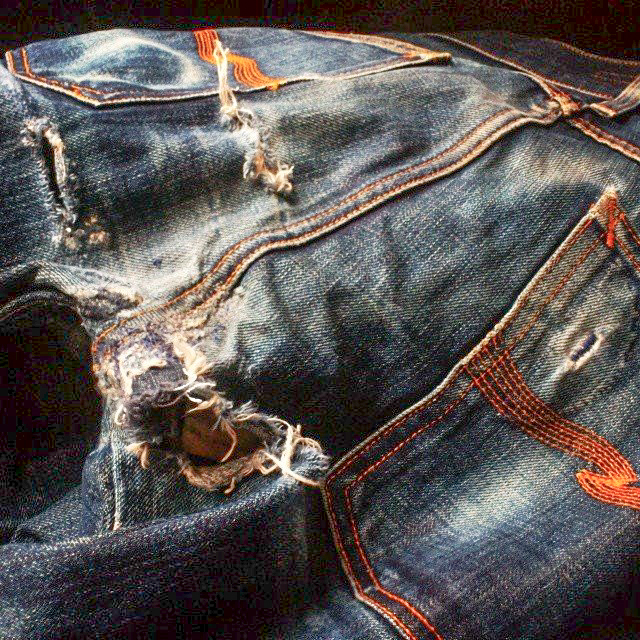 The damage to my jeans was pretty extensive.
The crotch was so fragile it could be pulled apart easily and there was already huge blowouts – some rips went almost right across the leg. The jeans had seen repair work done previously, but to be honest not that well.
The guys at the Nudie repair station removed the previously poorly done patches and replaced them with new, raw denim.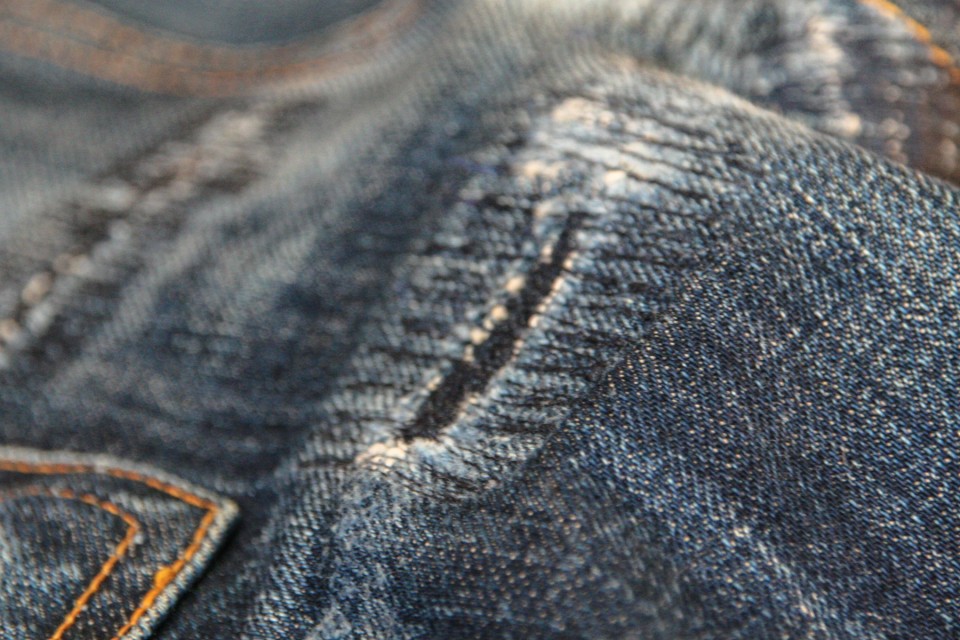 The repair techniques done at the Nudie stores are not like you would see from Darn and Dusted in London or Darn-It! in San Francisco.
The jeans are patched not darned. Darning will weave in new fabric to the hole. If the person doing the repair is skilled, it is hard to see where the repair was done.
Patching uses new fabric, sewn into place over, or behind the hole.
Personally I really like this technique. It is more restoration than repair. It does not try to hide the fact that the jeans have been repaired. It adds another level to the tale of your jeans.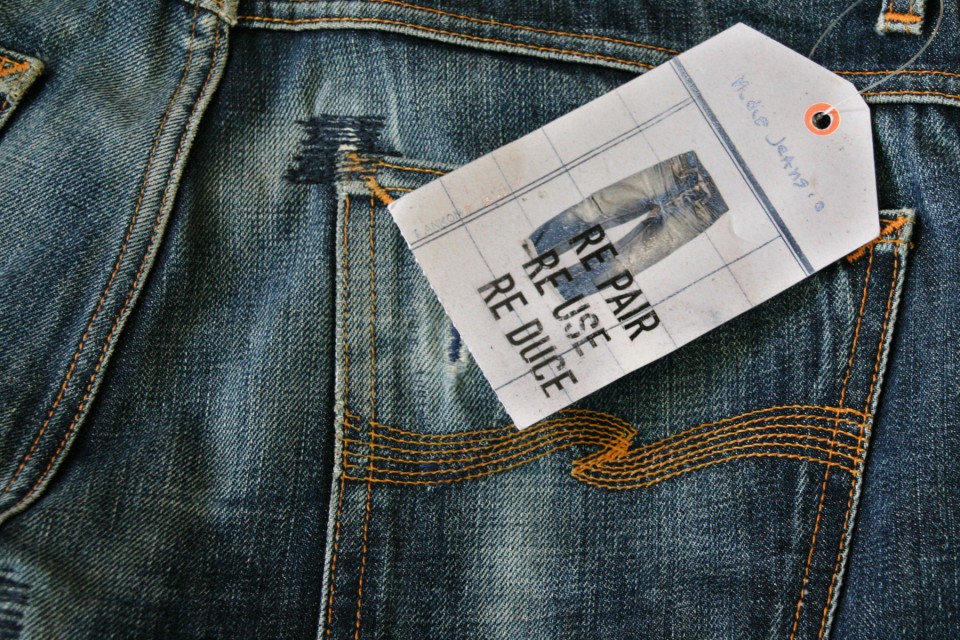 The way in which the Nudie team does this looks great. Very much in keeping with the idea of obvious repair.
The patches are sewn into place with a stitch that zigzags over the existing fabric and the patch, holding it firmly in place.
Given that so much repair needed to be done the crotch does feel a little odd when I put the jeans on. From experience I know that this will lessen over time.
All in all I am very happy with the job that was done.
The jeans are still well worn and still quite fragile in places, but they have gone from being unwearable to special occasion jeans.
Given the fades I got out of them I am really happy that they will see the light of day from time to time.