The 'Best of' Levi's collection was introduced back in 2012 as a tribute to the originals, but with a commercial twist. The particular that is reviewed in this feature is a pair of the 501 shrink-to-fits. The designers have taken all the best features from the historic 501; in many ways these jeans are identical to the top-of-the-line Levi's Vintage Clothing products.
Details include Japanese selvedge denim, chain stitched hems, hidden selvage on the coin pocket, leather patch, punched through copper rivets, zink buttons, V-stitch at the top button, and single stitches on the back pockets.
The fit is a classic regular, but slightly more commercial and contemporary compared to the original fits from the Levi's Vintage Clothing line.
The main differences between these and LVC jeans are missing Big E on the red tab and the fact that they're sewn in Turkey and not America.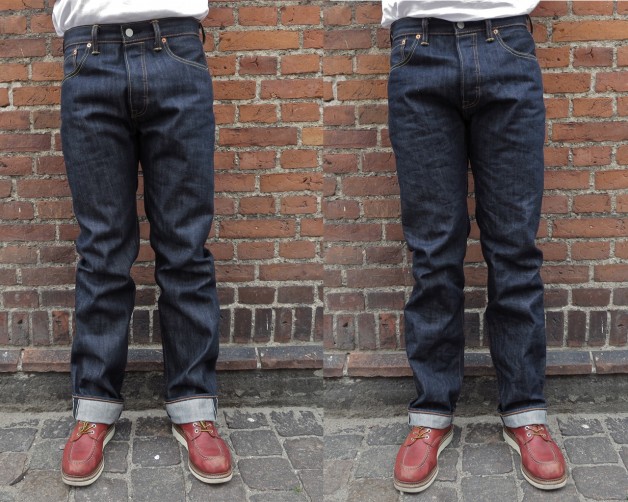 The pictures above are pre and post a 2-hour hot soak. The jeans didn't shrink that much really. Below is a handful of detail highlights.

Aviod Spending €250 on Premium Levi's Jeans
These jeans are perfect for those of you who thinks DKK 1900 (€250) is a bit too much for a pair of selvage denim shrink-to-fit Levi's jeans – the 'Best of' shrink-to-fits will set you back only DKK 1000 (€135).
For some only the "real" thing will work, but no matter what you prefer these jeans will surely to fade beautifully.