Exclusive Interview with Min Hyung Jin of Seoul's Storage & Co.
South Korea has recently been enjoying a boom in popularity. People from around the world are flocking to South Korean pop culture exports, but the country is not the first place one would think of when naming popular denim and workwear brands.
Storage & Co. owner, Min Hyung Jin, is a member of a small, but dedicated group of South Korean denim fans, who are branching out, opening up shops that would rival the caliber of shops found in Tokyo. In spite of the uphill battle, these entrepreneurs are willing and eager to educate their clientele and introduce them to high quality products.
As an American denimhead that has spent the past 6 years in South Korea, I am excited to witness how the country's vintage and denim markets are changing, and to bring you this interview with one of the guys that is making it happen.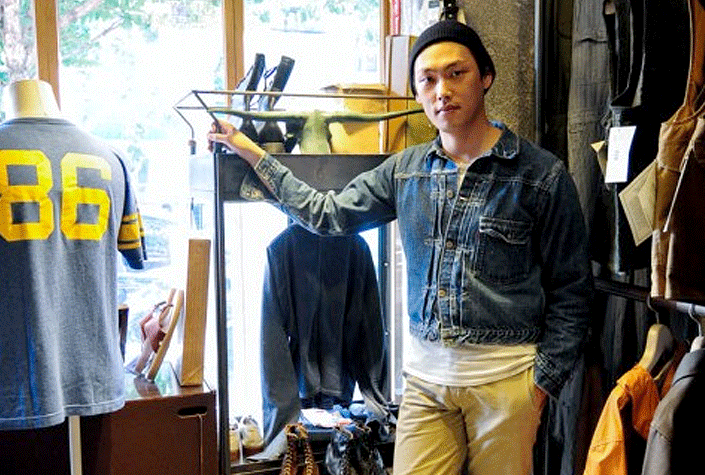 Although he never formally studied fashion, Min Hyung began collecting vintage clothing while studying engineering in college. His love of workwear is directly tied to his engineering roots.
While working as an engineer, Min Hyung Jin was introduced to other individuals that shared his love of vintage clothing. During that time, he helped others start their own clothing brands in South Korea, yet he felt that many South Korean brands were still missing the mark.
"I decided to open my own shop that could really show what real quality garments are."
Min Hyung Jin opened Storage & Co. in 2012 in the Hongdae area of Seoul, a neighborhood known for it's artistic and indie spirit. Min Hyung Jin's goal was to sell clothing that appealed to him and his aesthetic.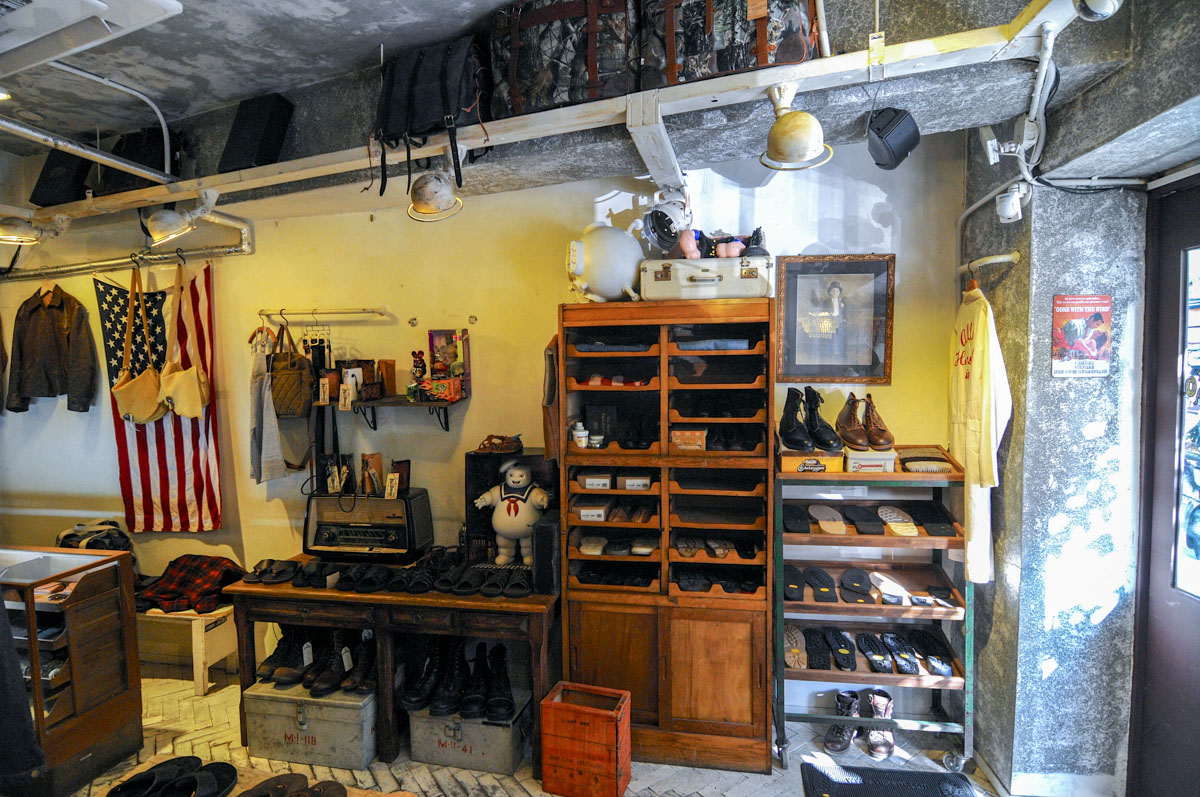 The store itself is an extension of his style. The walls are filled with vintage clothing from his personal collection. It's obvious that each item in the store was chosen with care. One immediately gets a comfortable and welcoming feeling when entering the store, it's like being welcomed into Min Hyung Jin's home.
Storage & Co. carries Old Joe & Co., Attractions That, Filson, and original vintage pieces.
"Quality and originality are the core qualifications when I select and buy products," Min Hyung explains.
Storage & Co. finds itself in a unique position. High prices accompany high quality denim and workwear, but unfortunately the average Korean consumer is focused more on price rather than quality.
Shops such as these tend to spend a large portion of their time explaining why their goods cost more than the mass produced offerings that permeate the market. In fact, many customers are confused about the clothing in general.
"Many people who come into our store ask why these used clothes are so expensive, not knowing these are vintage pieces with historical value."
But Min Hyung Jin is enthusiastic about vintage-styled clothing and is eager to educate his customers.
"It is a new and upcoming culture in Korea, so I am working hard to help people understand the diverse aspects of the American casual culture."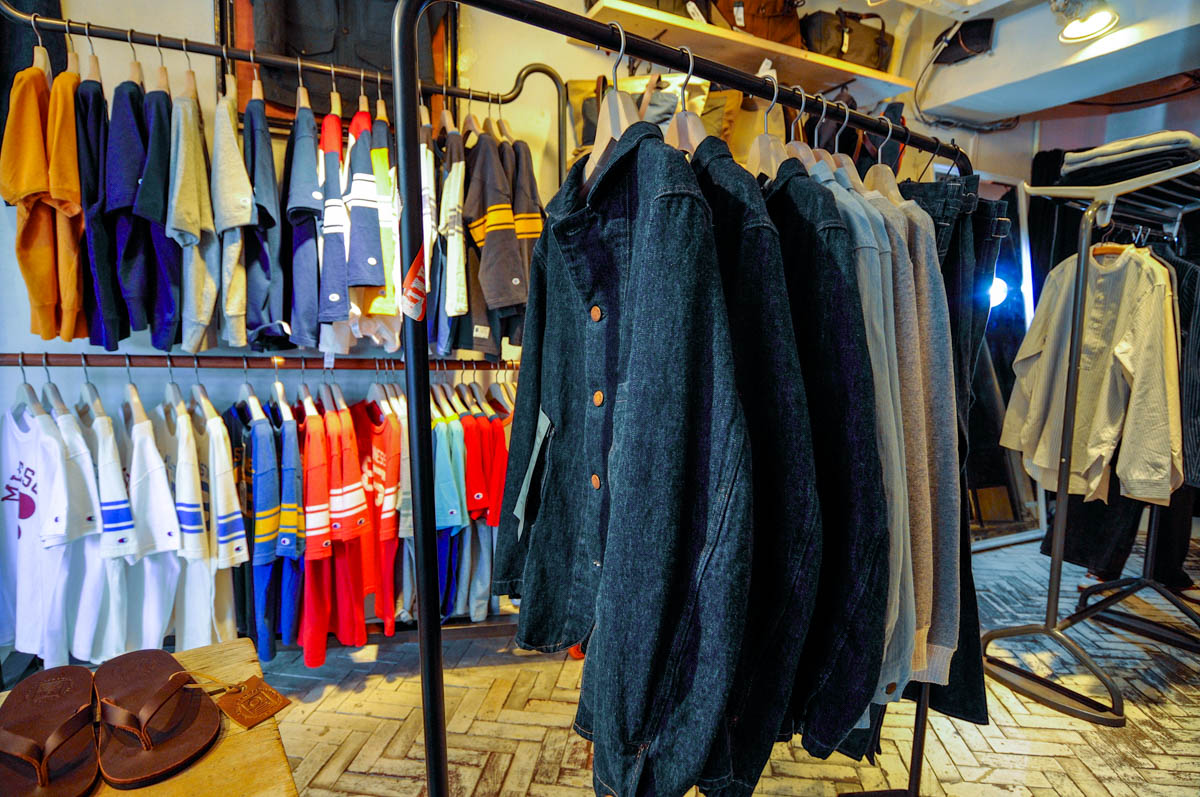 Min Hyung Jin isn't content to only sell others' brands in his store. He is working to produce his own line of reproduction garments from the 1880s to 1920s. I have seen his samples and I was shocked, not only by the quality, but by the sheer number of pieces he will be producing. He has sourced fabrics and hardware from Japan that will be used to produce garments locally, on vintage machinery.
It is obvious that Min Hyung Jin loves what he does and he is in a unique position to be on the ground floor of the Korean denim scene. Storage & Co. along with a handful of similar shops are at the forefront of the burgeoning denim culture in Korea.
As more and more Koreans become aware of vintage inspired clothing we can expect to see more shops like this and many more homegrown brands popping up. Look for a review of Min Hyung Jin's clothing line, Well-Co, in the near future.