Save the Date – DC4 Berlin to Re-Open on June 30th, 2016
DC 4. Finally, The Phoenix Rises Over Berlin
DC4 has been one of those denim stores with a reputation far beyond its location in Berlin. When this haven of hard-to-get brands like Flat Head, Samurai, or Iron Heart, to name but a few, closed in 2014, it was a bad blow for the denim community.
Daniel, the owner, and his crew had been a standard for premium Japanese denim, a place where you could not simply buy the goods, but get them expertly hemmed or repaired and obtain any advice from seasoned experts.
To be fair, the DC4 store was never fully dead, the online presence continued with a limited offering. And, the inner circle of Daniels friends and hard-nosed customers took note of a brick and mortar store appearing around the beginning of 2016 at a new location, on Strelitzer Strasse 69.
It was open by appointment only, and the offering was still restricted to merely a couple of items. It had been all the sad consequence of a burglary in 2014 where almost the entire stock was stolen.
Back With A Bang
These times of a quiet existence are soon to be over now, as DC4 comes back with a huge bang. Extensive new stock is being organised, we heard from none other than Daniel himself, who has repeatedly travelled to Japan to arrange it all. Brands will include, so it has been whispered to us, names like Dry Bones and Skull above and beyond the brands DC4 was long famous for, thus items that are truly rare and basically can so far only be obtained online for Germany.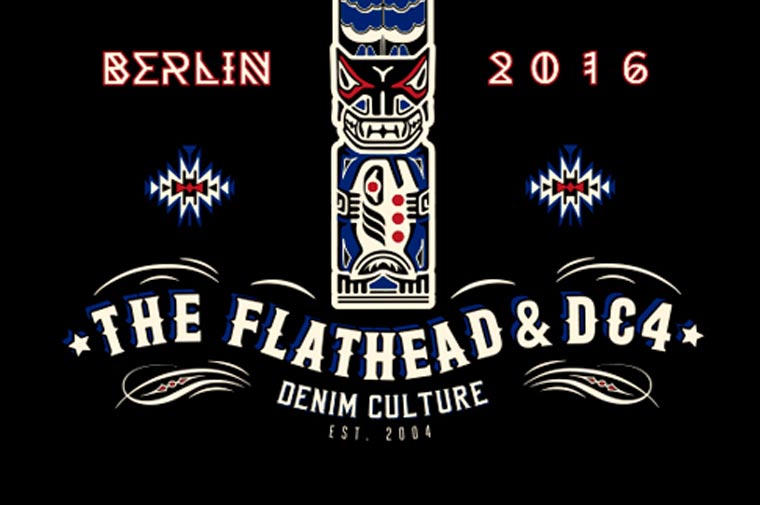 The return of DC4 is going to be celebrated in style, with a party that promises to be talked about for a long time to come. Kobayashi-san of The Flat Head is expected as the guest of honour, and he is scheduled to give a presentation about the recent collection and possibly some items that are in the making.
Kobayashi-san will also autograph items from his brand – an adornment known to increase both the sentimental as well as the commercial value of these sought-after jeans and tops. Other attractions will include a special collaboration t-shirt, a raffle of Flat Head items, and, of course, a Japanese buffet complete with a Sake bar and a Japanese DJ.
Berlin Fashion Week's Hottest Ticket
The big event is going to take place during the fashion and trade show week in Berlin. The time is Thursday, June 30th, starting at 4 pm in store at guardian. Be there or be sorry!
And Here's The Flyer!