After working in the vintage business for more than 20 years, native Irishman Oliver Harkness has become one of the go-to vintage clothing legends of New York City.
Located at Lower Manhattan's 15 Prince Street, Oliver runs The Quality Mending Co., which both houses his vintage shop and the headquarters of his brand of the same name.
Since its opening in 2002, The Quality Mending Co. has gained a reputation as one of the city's most venerable vintage purveyors. A few years back Oliver started making canvas bags under the The Quality Mending Co. name, and most recently he has introduced a small selection of high quality made in the New York jeans.
We had opportunity to ask Oliver a few questions about The Quality Mending Co., his relationship to denim, and how he found himself producing his own jeans based on his beloved single stitch vintage Levi's 505.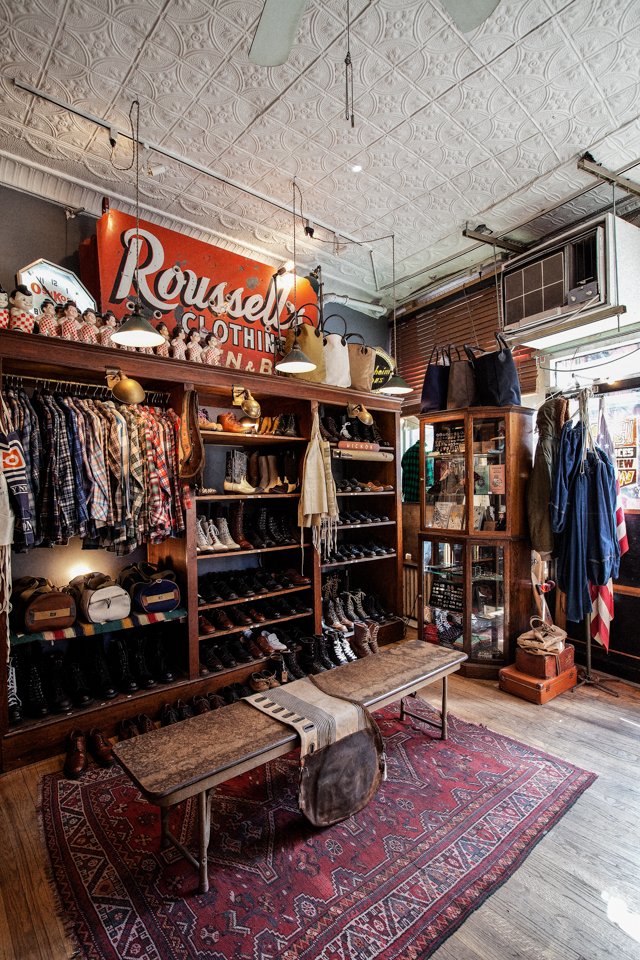 Oliver grew up in Ireland, lived in London in his teens, and toured Europe and the US in numerous bands before he moved to New York City in the late 80s. Here Oliver ran a vintage shop on Ludlow Street, but in 2002 he moved the location to Prince Street.
Originally the shop was called Eleven but four years ago he re-branded it into what is now The Quality Mending Co. Even though the name has changed the emphasis of shop has always remained the same; high quality vintage wear from the 1920s through the 1990s from all over the world.
After twelve years, an awning fire, a few flooded basements, and a new name for the neighbourhood (Nolita, what used to be just Little Italy), Oliver and The Quality Mending Co. has become a destination for film and TV stars, serious denimheads, collectors of Americana, tourists wondering what the hell the store is and anyone who cares about good, quality clothing.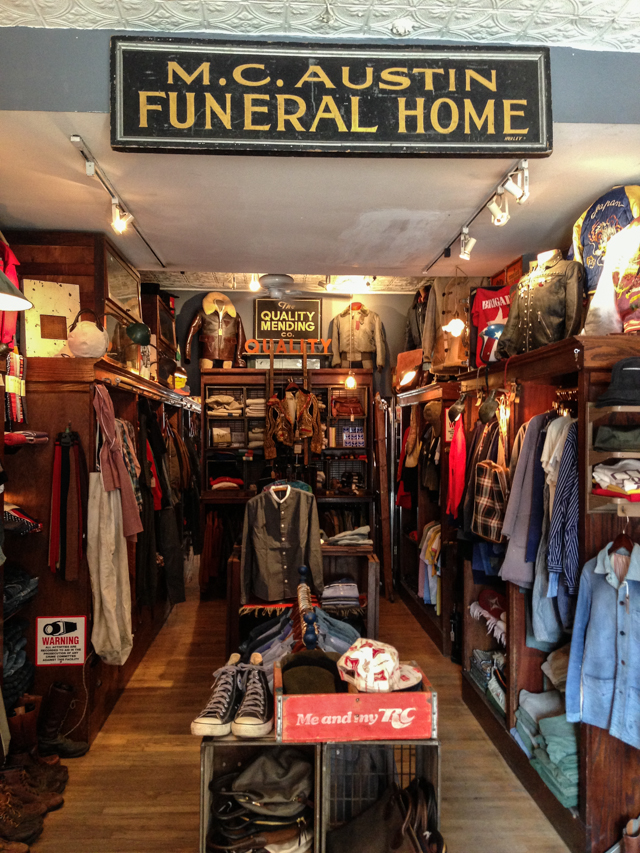 Co.MISSION, a digital branded content agency and production company based in Brooklyn released this insightful video presentation of the Quality Mending Co. Oliver has trusted one of his employees, David Kirby, to handle the presentation.
Contact information of the shop:
15 Prince Street, New York City, NY 10012
+1 (212)-334-5334