Denham x Pirate: The 5th House Guest Collaboration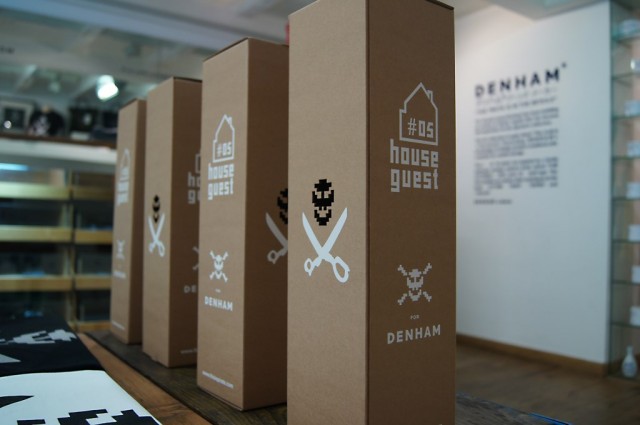 On August 22, Denham invited friends and media to celebrate their 5th installment of the House Guest artist initiative. This time is was up to the Amsterdam based bespoke brand builders and marketeers Pirates to bring out something special together with the innovative denim brand. Jan den Hartogh reports.
Denham's House Guest Artist programme has never been the result of "marketing strategy." From the start Denham invited members of their creative network to create a twist on their basic brand concept. At Denham they like to cut stuff up and that's one of the reasons the logo is a pair of scissors. They also invite friends to cut stuff up – and that means taking the scissor icon and giving it their own unique twist.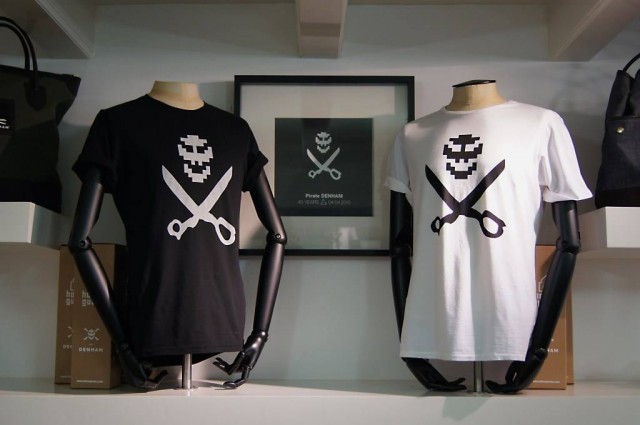 This House Guest Artist collaboration started with a gift of passionate creatives and respected designers, Craig Fielding (aka Curly Pirate) and Nigel Barnes (aka Big Fella Pirate). This featured a fusion of their pixilated space-invader style pirate cross-bone symbol and the Denham scissor logo. Originally meant as a personal gift to Jason, the artwork was spot-on for a House Guest Artist project.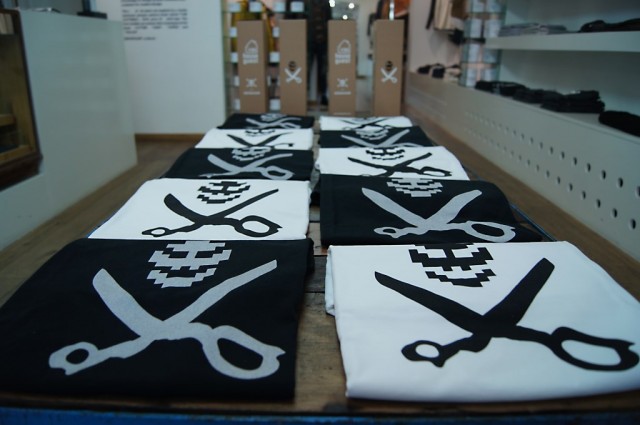 The result of the Denham x Pirate collaboration is a co-branded t-shirt available in two colour ways. They're sold online; at the event they were sold as a package deal along with a shot glass, a bottle-cooler, a keychain and some buttons to put on your tee (or somewhere else).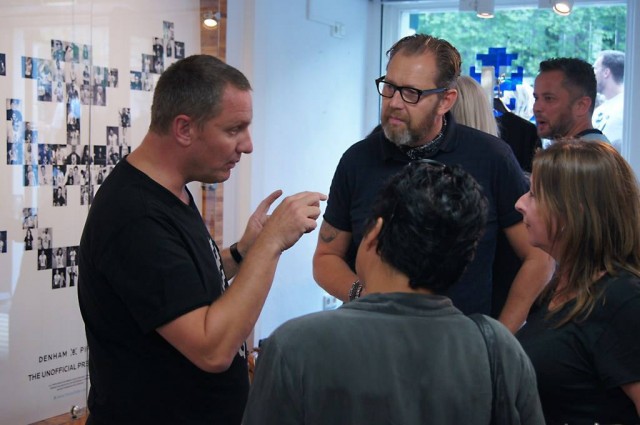 Jason Denham explained to Denimhunters' Jan den Hartogh (right): "As soon as I opened it, I knew exactly what to do. Our team converted the artwork into a bold black-and-white T-shirt artwork, and sent it for sampling." The original artwork still hangs with pride of place on the wall in Jason's Amsterdam office. According to Big Fella Pirate it's, "spot on as one of our mottos at Pirate is 'never overlook the obvious' and this is a perfect example of that straight forward, honest approach. The T-shirts come in either black with white artwork or white with black artwork – the idea is simple and the tees look great."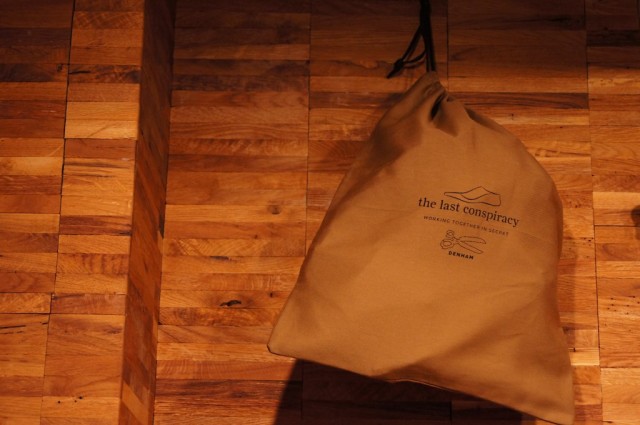 Besides releasing the Pirate collaboration, Jason Denham also announced his latest shoe project made by Denmark's The Last Conspiracy. Three styles made of smooth butterish leather in either tonal black or brown.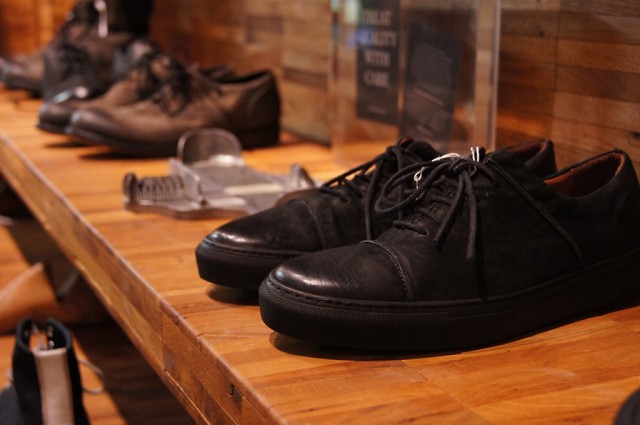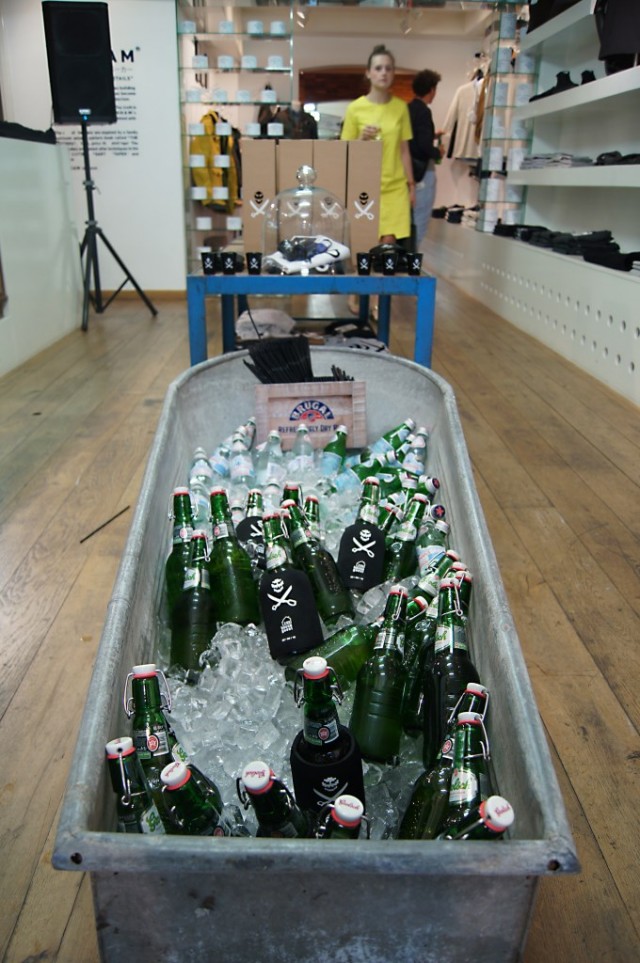 In addition to old-school Grolsch beer bottles and luxurious cocktails, drinks were served in the Pirate shot glasses.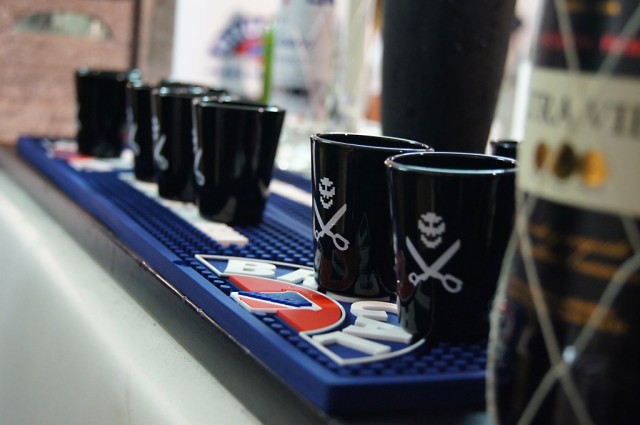 Jason Denham and others from the core Denham crew have been close to the Pirates for a long time, so the event also celebrates nearly 20 years of friendship and 17 years of living as expats in Amsterdam having plenty of fun amongst all the hard work. According to Jason. "we have a gentlemen's agreement to avoid working together formally, because going to the pub would be much less fun, but we love the work that the Pirate boys do, so this is the perfect opportunity for us to come together to celebrate a longstanding union of creation and recreation!"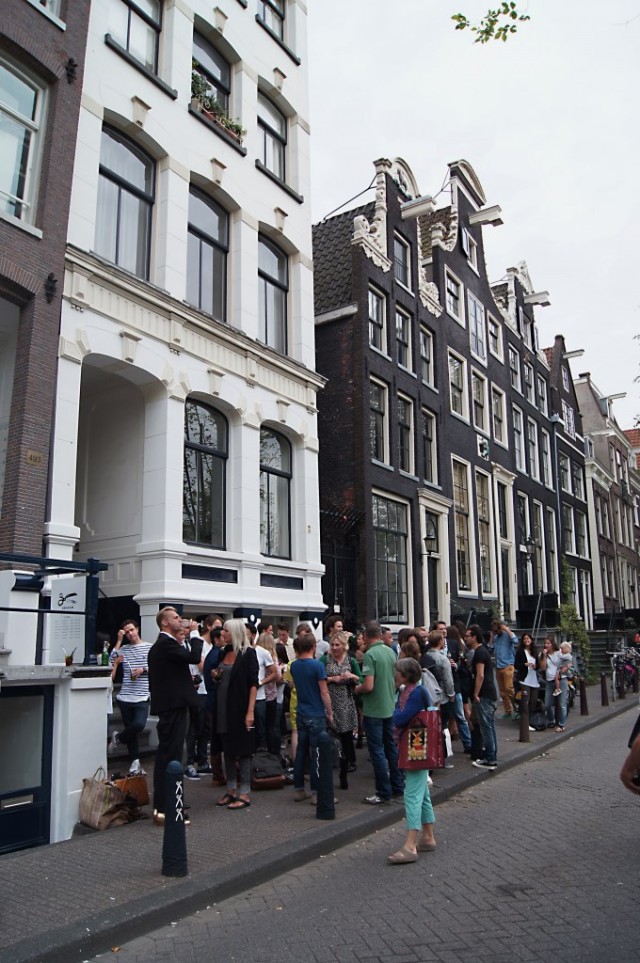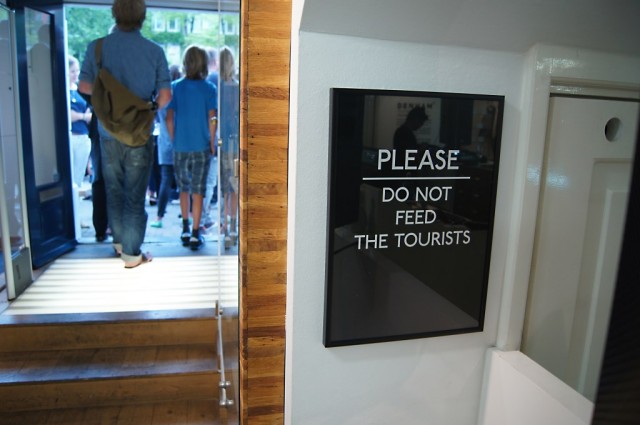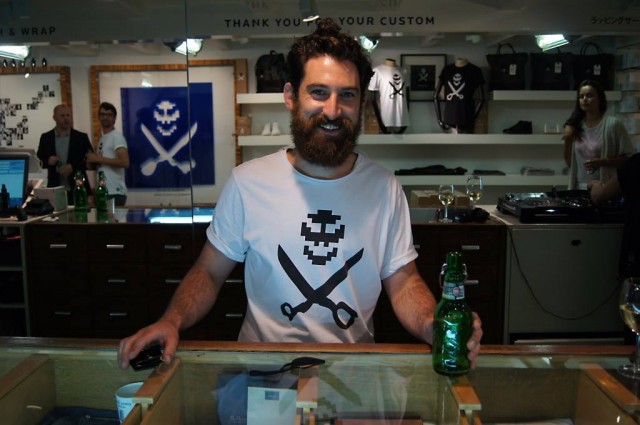 Contact information of the shop:
Prinsengracht 495, 1016HR, Amsterdam, The Netherlands
+31 (0)20 344 9133
[email protected]
Photography by Michael van Hal.