Fading Chambray: Rigid LVC 2 Pkt Sunset Shirt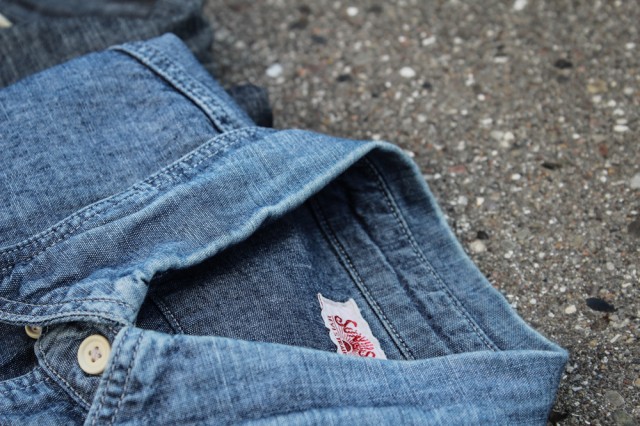 Levi's Vintage Clothing's 1920s 2 pocket Sunset shirt is one of our favourites. A clean and simple design with a boxy silhouette, the rigid "Made in the USA" version shrinks almost a full size and fades dramatically from a dark grey to that classic chambray blue. If you have patience you might even see some honey combs on the sleeves like on this beautifully worn in example.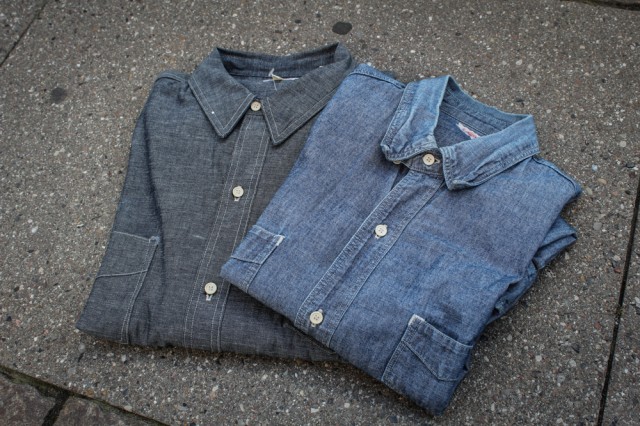 Comparison of a new and a faded shirt that has been worn frequently for many months and only washed five or six times.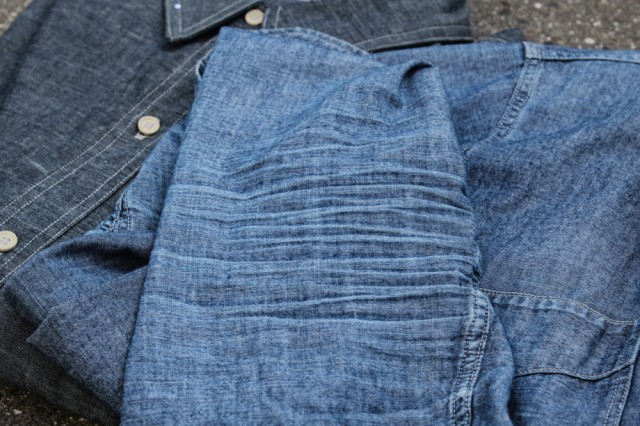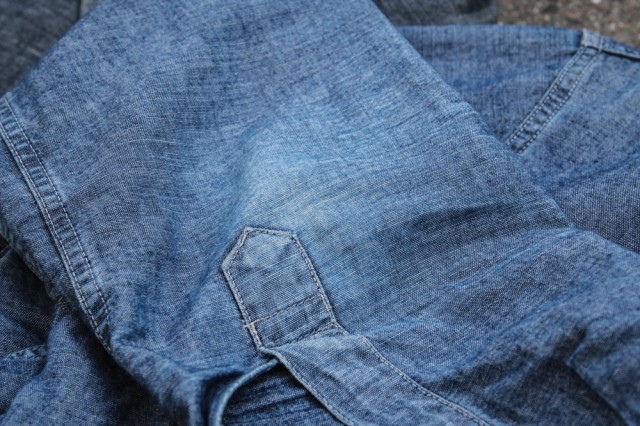 The rigid 2 pocket Sunset was part of an American made tops programme that LVC did a few seasons back, which also included 1950s Sportswear tees and henleys, but unfortunately it's now discontinued. Still, as of today Unionmade and Aero Leathers have a few left.