Brand Profile: Fat Boy Clothing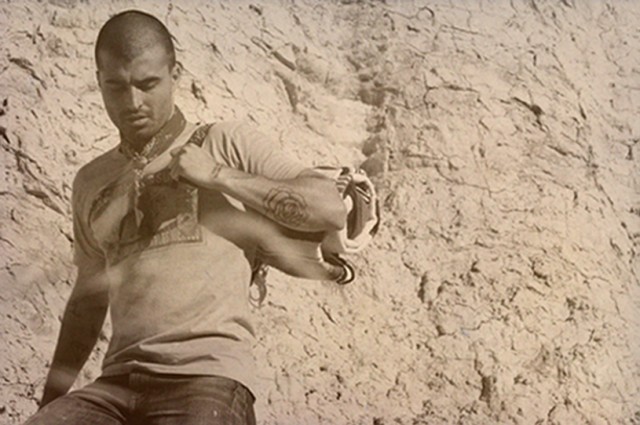 "You must learn to walk before you can run", "look before you leap", "only fools rush in"; I'm sure we have all heard these proverbs from a sage uncle or wise grandparent as we charged ahead at whatever endeavour it may have been. And who knows? Perhaps it worked out in the end, but most of the time we would find that they were right all along; whatever it was would have been simpler in the long run if we had taken smaller steps. A personification of these idioms is Frenchman Charles Niehues. He has spent the last few years building up the skill of an honest craftsman and pouring them into Fat Boy Clothing.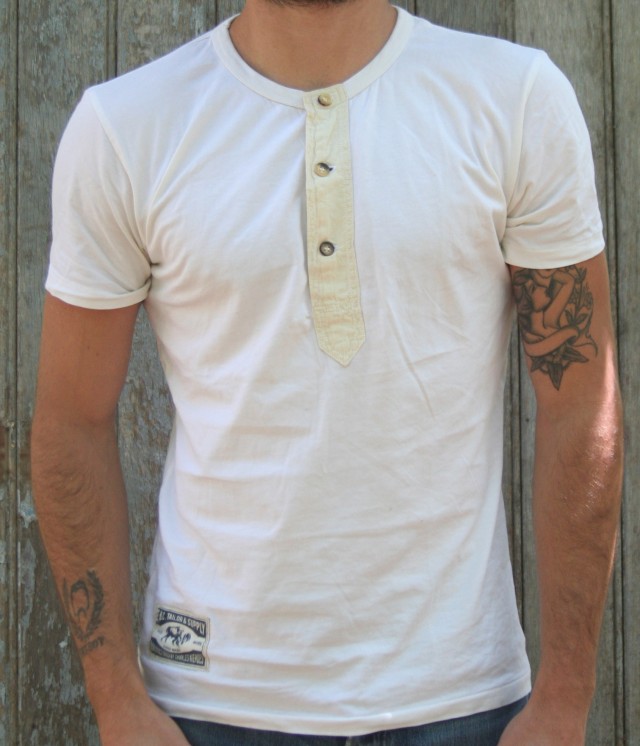 The reputation he has gained is well deserved, the brand's t-shirts and short sleeved henley's are of the highest quality, the dyes used are ecological and the hand dying, hand printing process gives a distinct value each piece. A process you can see in the video below.
So this is Charles walking, and at a good pace but with the release of his FBC Taylor and Supply line for fall/winter 2013 he is about to break into a run. While at this gentle pace we had a chat with Charles to find out all about FBC and exactly where he is running to.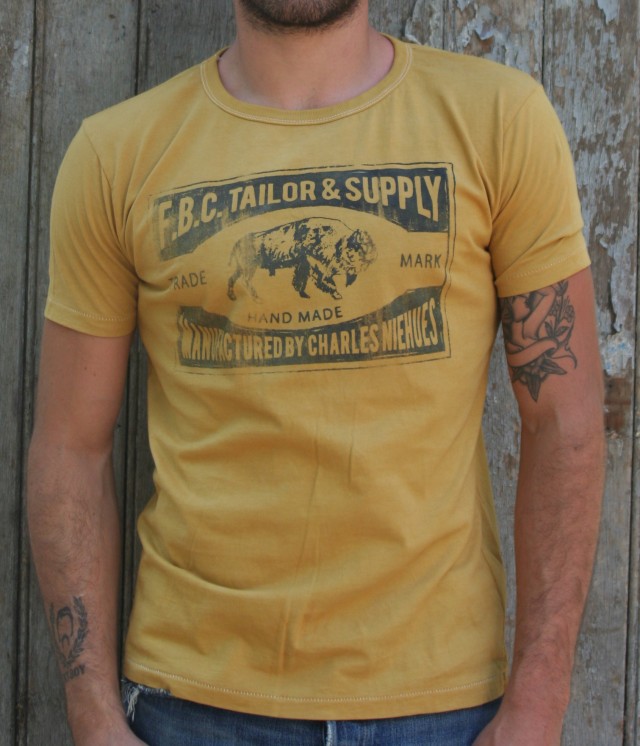 After a summer spent labouring as a carpenter, scrambling over roofs and haling timber, Charles came to the distinct conclusion that this was not for him. His passions lay elsewhere. This led him to study fashion at college where he learned how to design and produce the garments that fitted his aesthetic.
Out of fashion school he took the next logical step for someone with the notion to be his own boss, he started his own label D-Day which initially saw the creation of a pair of jeans.
While at the initial stages of creating a label you also have to pay the bills, cleverly the job he chose paid off twofold. He decided to work in a printing studio where he could learn the process of screen printing and how to translate his designs and artworks onto cloth. Fat Boy Clothing was born when he produced a t-shirt to accompany D-Day jeans.
FBC is now a fully fledged brand with a wide range of original designs, international stockists and a solid reputation. However it is vitally important to Charles that the ethos remains the same as he expands the range of garments he offers.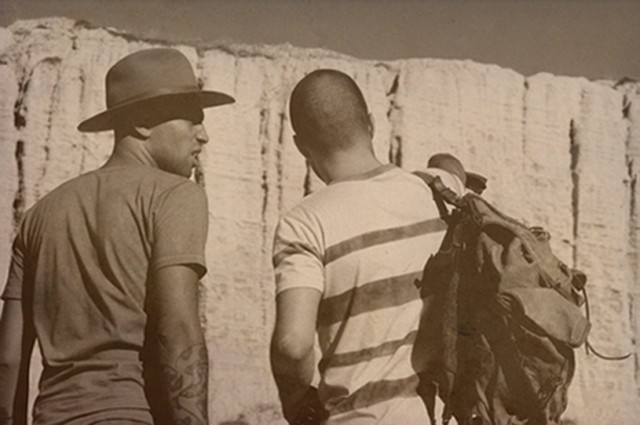 He produces all his products wherever he may be at the time. Charles has spent a lot of his time building the brand in the US, Los Angeles specifically, and plans to return there to expand FBC on the other side of the Atlantic. At the moment however he is on his home turf in Avignon, France. As his range expands into the tailored collection and he seeks out producers he goes old school. Like the early days of Levi Straus his garment are not made in a giant, faceless factory but in the homes of skilled tailors and seamstresses.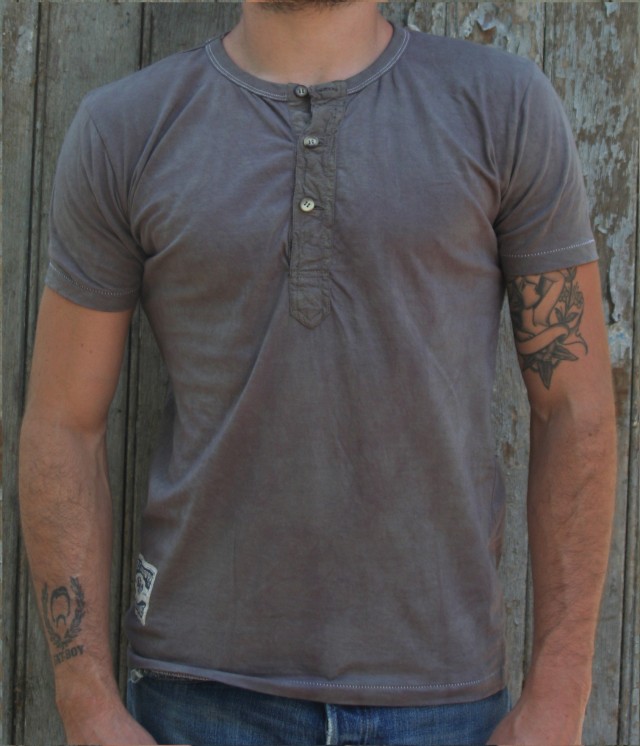 He remarks, "when I take them the sample I put together myself they look it over and say: Sure, I can do this. Simplify the process; do away with the taped seams. It will be much faster and cheaper for you. I say no no. No way, it HAS to be like that, I want the highest standard. They look at me like I am crazy."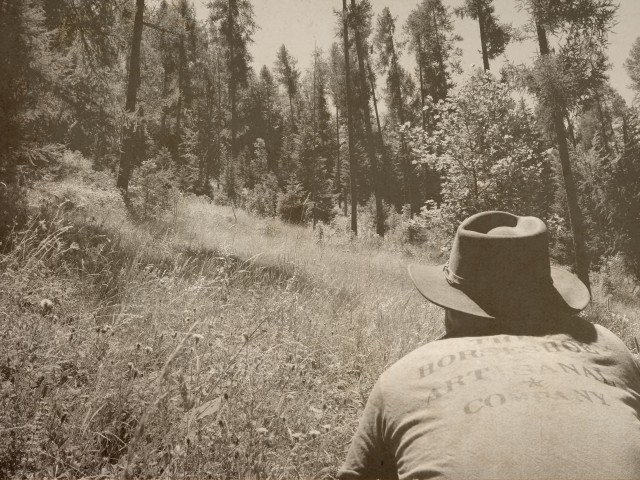 What comes across when talking to Charles is his excitement about the clothing he has designed and produced. When chatting to him about his collection at BBB this summer he delved into the details of his clothing, so much so that without a moment's hesitation he dropped his trousers to show us the cleanly taped construction of all the seams in the trousers. He is excited about what he creates because he creates what he wants to wear.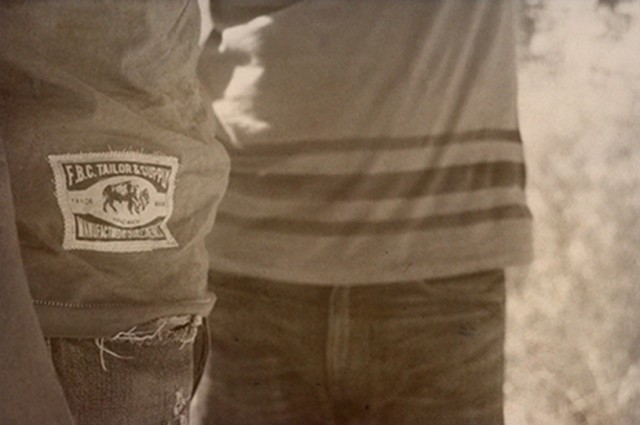 Truly a one man show he is also solely responsible for styling and photography for FBC, adeptly creating images that put the clothing into context in a very "real world" manner.
It is not only Charles that wants to wear FBC. He has drawn the attention of the guys at Blitz Motorcycles and has been featured in The Heritage Post and Clutch Magazine.
There is a real feeling that FBC is going places. Check out his Facebook page for news of upcoming events and new releases and check out the collection on his website here.
We will of course keep in touch with Charles and are excited to see a brand such as this flourish.