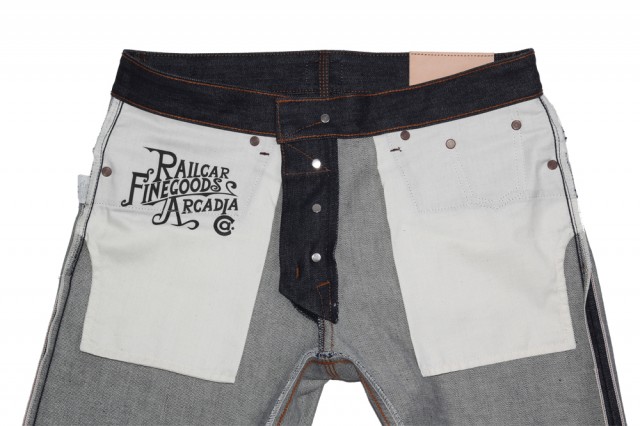 We like to keep our readers up to date with any exciting news and the latest releases from the brands we know and have come to have a great deal of respect for. This week we are particularly excited to share with you the latest release from Railcar Fine Goods, the Spikes X014.
The reason we are excited is simply the sheer amount of detail that go into this particular pair. A 13.75 oz. indigo red line selvage (designated X014 by Railcar) from Cone Mills is used with the signature Spikes cut. A clean, contemporary silhouette, straight perhaps verging on slim with a medium to low rise.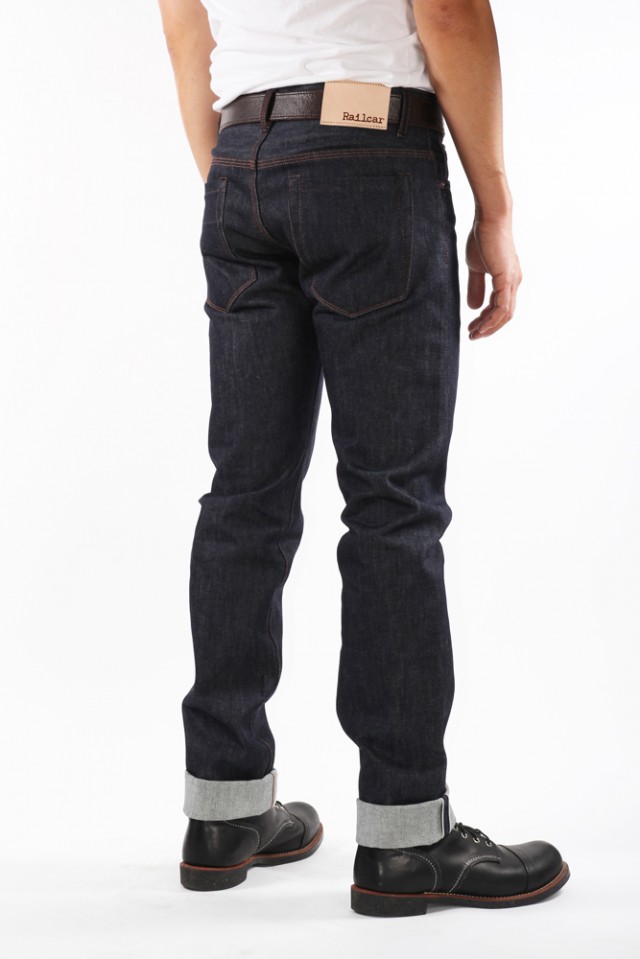 And now down to the fine details:
Construction: Triple stitched, hidden rivet construction.
Double waist band construction which helps reduce the waistband over stretching
Continuous waistband chain stitching that is tucked into the waistband to prevent unravelling
Triple stitched seat seams
Triple stitched belt loops that are tucked under the waistband
Hidden rivets on the back pockets
Back pocket sew off style stitching
Back pocket and coin pocket interior lining
Traditional burr riveting
Railcar branded buttons
The jeans are completely cut and sewn at the Railcar Workshop in Arcadia, California on vintage machines.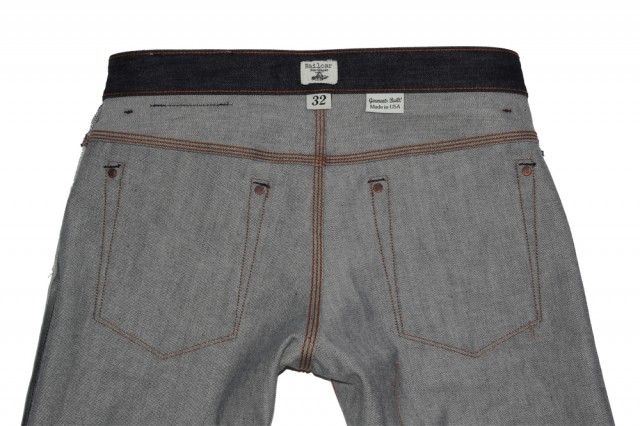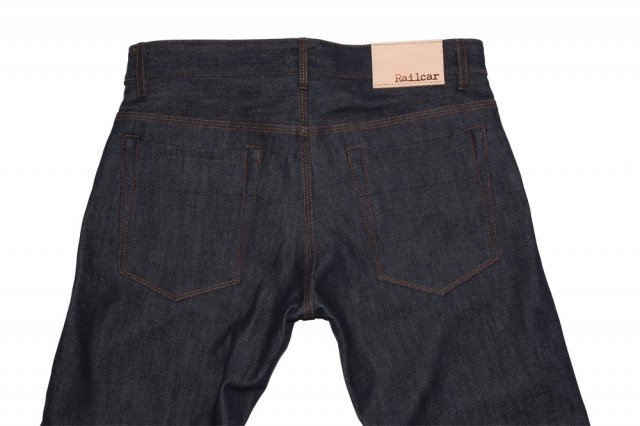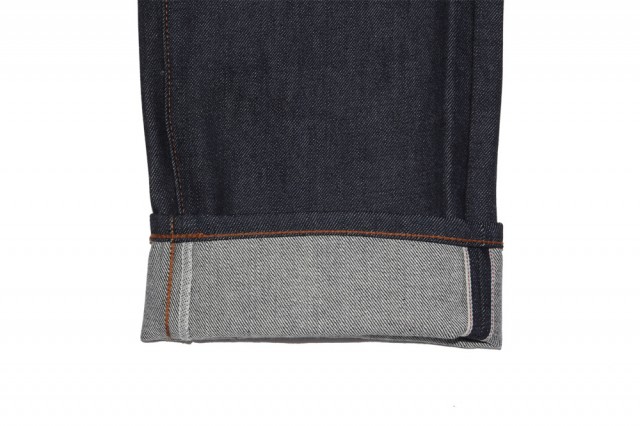 So, you get a lot with these jeans, no doubt, but the truly great and indeed surprising thing is the price. At $228 they represent phenomenal value for money. Features such as we see in the X014 are normally reserved for the $300 and above denims. It goes to show that Railcar are truly dedicated to their aim of "building" clothing using the best methods, best materials and for a very fair price.
In Europe Railcar Fine Goods products are available through Rivet and Hide and at Tenue de Nîmes. You can also check out the Railcar website to see all of their items and through their Facebook page keep up to date with events and happenings