Brand Profile: Corter Leather and Cloth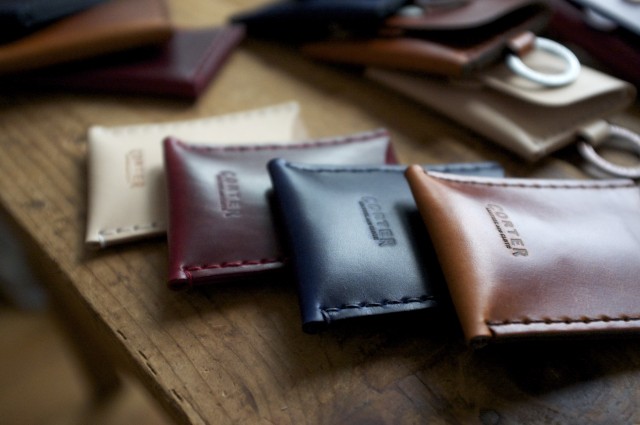 Think for a moment of your product associations with New England. Chances are that you will arrive at pure, simple aesthetics, with products being made to last by artisan craftsmen. This is exactly the kind of environment that Eric Heins grew up in and it is exactly the quality he instils into his leather goods and accessories under the Corter Leather and Cloth brand. Based now in Boston, Eric designs and crafts all his products himself out of his apartment. We had a chat with him about how it all began; to our join a pair of jeans plays a central role for the history of the brand.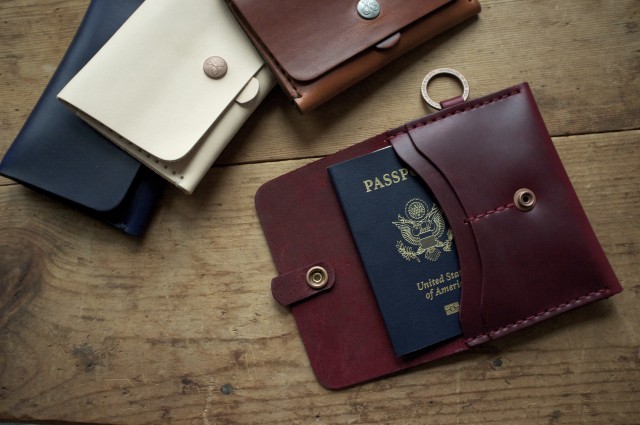 You clearly have a passion for well crafted products, how did it all begin?
I guess I was kind of predisposed to it from my mom and former stepdad. My mom was a very typical New Englander – you saved up and bought the best quality you could afford so you'd only have to buy it once. You bought it from a local place so they could fix it when it eventually broke, and you kept using it. My stepdad back then was a jack-of-all-artisans type; he dipped his toe into everything from stained glass to broom making and showing me how he did all of it when I was too young to even try it with him. By the time I was old enough, I understood how much skill went into making specific things and was way more interested in the making part than the finished product.
What is the concept behind Corter Leather & Cloth?
I always say there's really no concept besides common sense. I just want to make simple, honest, and accessible products that people need. No frills, no gimmicks, just well made stuff that looks nice to begin with and gets even better as you use it.
What is your background?
I've got a degree in graphic design. Grew up building bikes and guitars in Connecticut, moved to Boston for college and started Corter when I was 19 or 20. I just turned 26 and it's been the only full time job I've ever had, I feel very lucky.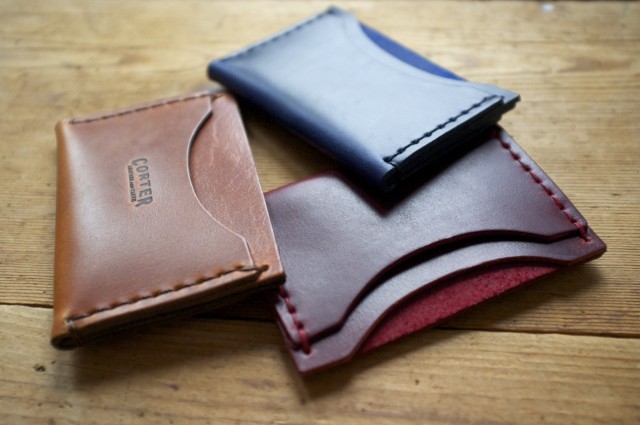 What was your motivation to launch the brand?
"Beer money! I was so young, I think I just wanted to make things and have some cash for rent without waiting tables. I honestly didn't know I had started a brand for two or three years, "Corter" is just my screen name on the forums and people initially just called them Corter wallets because I had made them. After I graduated I started really getting into accessory design, I began designing my own work and not just making old western standards. With the relaunch a couple months back, I put everything together and launched Corter as a proper brand for the first time. My motivation now is pretty simple – I just want to make good honest stuff with my own hands, and as long as I get to do that I'll be happy."
At Corter Leather and Cloth you will find products that are simple in form and entirely useful for the owner. In a short film entitled "The last belt you will ever buy" you see Eric crafting one of his Standard Utility Belts. You will realise that the title of the video is no empty claim. The belt is cut, riveted and finished entirely by hand with no electricity used at any point in the manufacturing process. The hardware is on the most past designed in-house and produced in the US. If you feel like a change, the buckle can easily be swapped out. There is very little reasons you would need another belt.
You've mentioned elsewhere that you got into the leather good business through an interest in Japanese denim, can you tell us a little more about that?
"I remember my first pair straight from Japan was a pair of pre-lawsuit 'Sams', s5000bk's [Samurai] with arcs and tab. Unhemmed, because we all loved the stacking at the time. Even though the yen was pretty low compared to today, I couldn't afford a Redmoon wallet, so I made one myself. Posted it up on SuperFuture and people asked me to make them one too … the rest is history."
Nowadays do you see a difference in what people are looking for in terms of quality, where and how things are manufactured and the integrity of a product?
"Yeah, I do. Back when I started I had a very niche customer base, but now folks come from all walks of life and are really interested to learn about the process as much as they are to own the final product."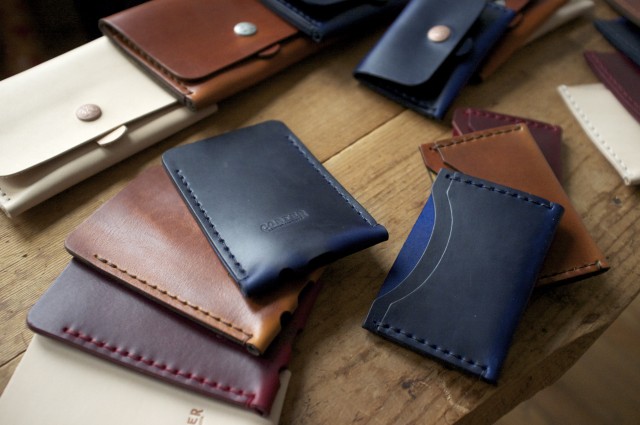 What do you love the most about leather?
"I grew up around country music and cowboy boots, so it's a very nostalgic thing for me personally. I think I most love the relationship you tend to build with the leather products you own as they age along side you."
Do you collect anything?
"Yes, vintage workwear advertising, porcelain and enamel signs from the 1920's-50's."
What do you recommend your customers to do regarding caring for their leather products?
"It really depends on the leather, but I always tell people not to baby the products. Leather is a utilitarian material, it's made to be strong and take abuse. A processed leather like chromexcel is easy to care for, it needs a coat of wax every 6-8 months or so. Natural vegetable tan leather needs a bit more when it's new, an initial coat or two then one every 4 months~ish for the first year, twice yearly after that. That's how I do it at least, there are a lot of different ways. Just remember it's a natural material and affected by the elements like your own skin, and don't use vegetable oil."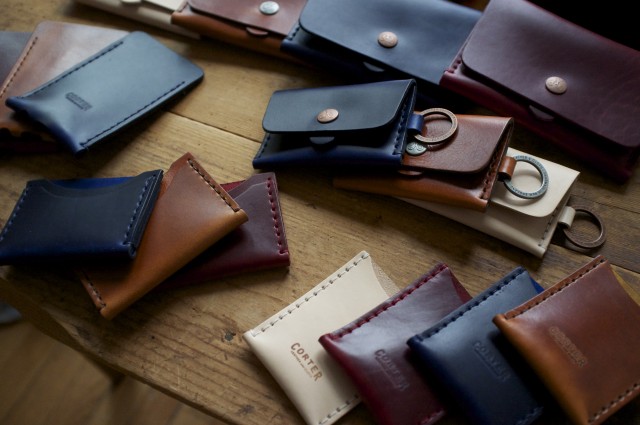 Where does the initial inspiration for your goods come from?
"Necessity. If I don't need it, I don't make it."
Are there any up-coming or unknown brands that you think are worth looking into?
"BRZN bracelets are my current favorite. They make really cool bracelets out of salvage wire wrapped in paracord with fired bullet shell ends. Miss Corter wears them every day and always gets compliments, I just think it's a fun and really original concept. Plus they're comfy, I love mine."
Where will Corter Leather & Cloth be five years from now?
"I have no idea. This job is such an amazing adventure, one email has changed it's direction many times in the past. I try not to think too far ahead because it keeps me nimble and able to act/react to the opportunities and ideas that present themselves, so as long as I'm producing quality product I'm happy."
Head over to the Corter Leather and Cloth website to see his full range of products. There is also useful and fascinating information on how you can care for your leather goods and a blog with events and images. Well worth a look.