Hollows Leather: True Passion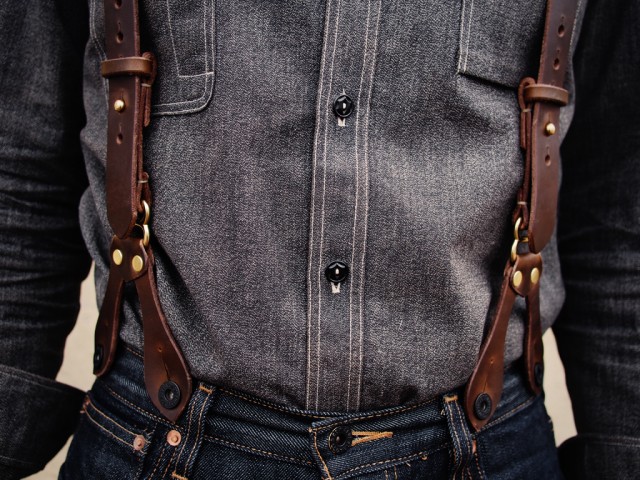 High quality accessories are popular with denim lovers. Our search for quality handcrafted products and heritage brands often leads us to the discovery of beautiful products made with true passion and dedication. Recently, I made such a discovery when I encountered the breath-taking handcrafted leather goods from Hollows Leather out of Minneapolis, Minnesota. The man behind the name and the company is Nicholas Hollows who's also quite the denimhunter himself. I asked him a few questions about his passion.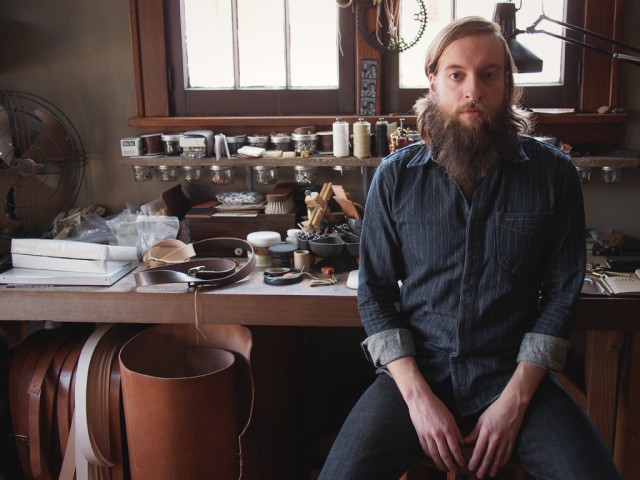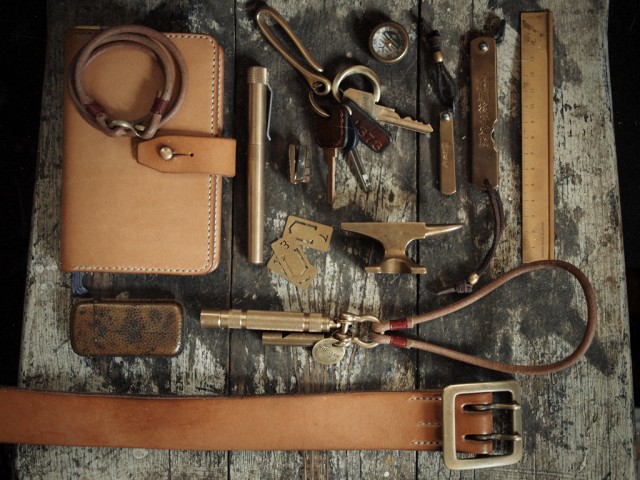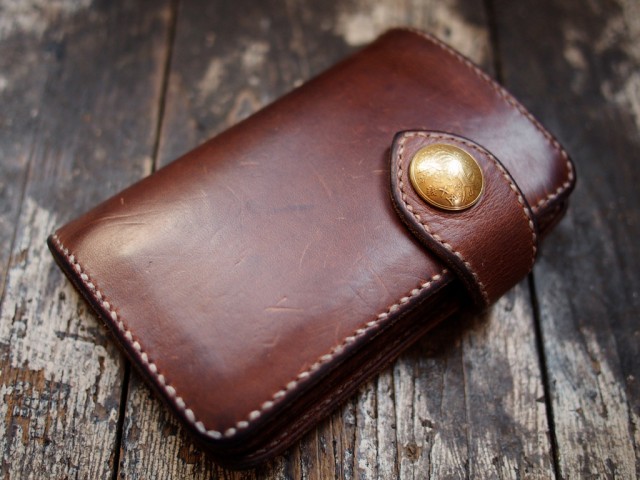 When did you start Hollows leather?
"I made my first leather project in 2008. That isn't very long ago, but I make something almost every day, so I've gotten a lot of practice since then."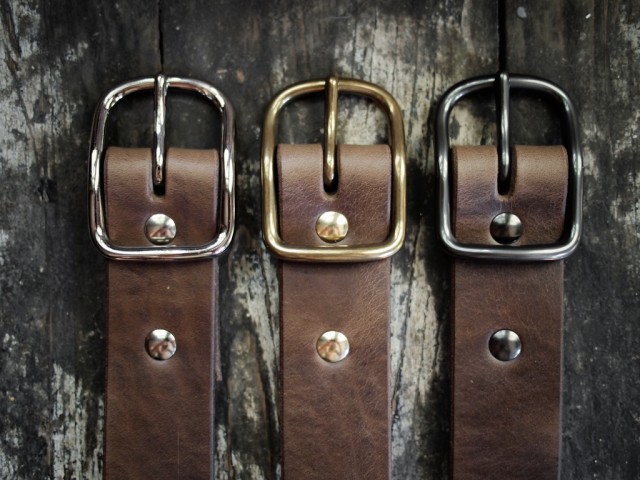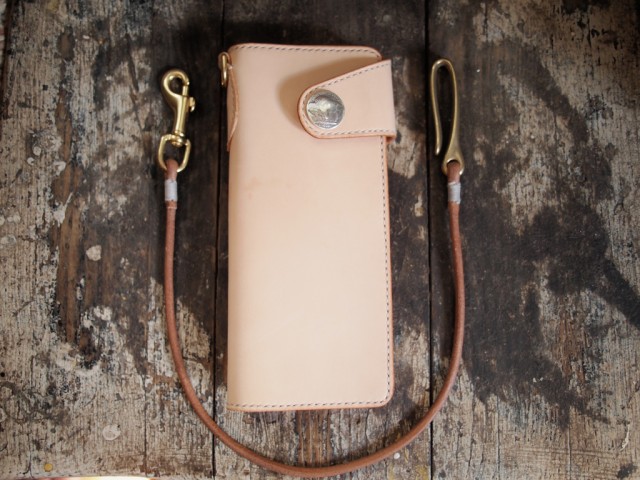 How did you decide to become a full time leather craftsman?
"It was sort of a roll of the dice. I was working as a bicycle mechanic at the time and enjoying doing leather as a hobby so much that I decided to risk making a change. Luckily that turned out to be the right decision, the response to my work has been very gracious, I'm very thankful to all of my friends and customers for supporting me while I explore my craft."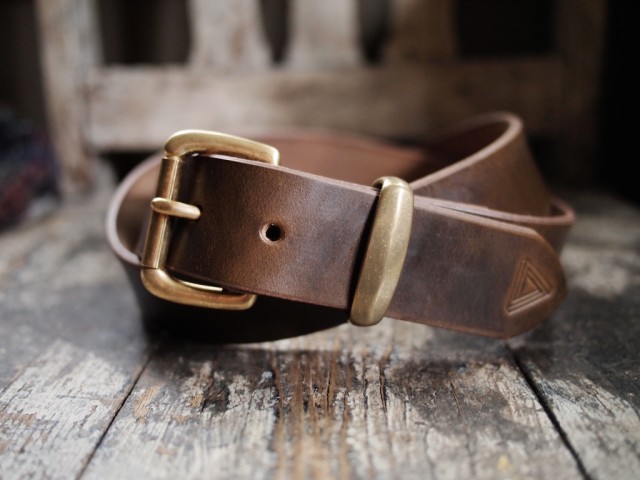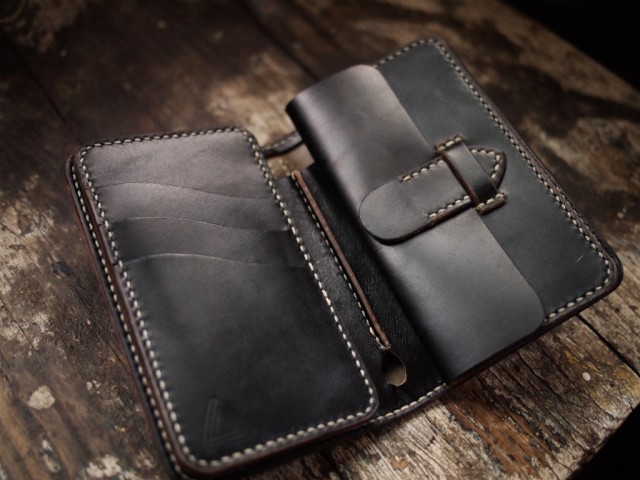 What inspires you?
"Anything done with care and quality is inspiring to me, whether it's a bicycle frame, a pizza crust, or a pair of jeans. I admire many heritage brands for their dedication to quality, and I admire many reproduction brands for stepping and picking up the slack for those companies whose quality has declined in recent years.  I love designs from the Gold Rush, Great Depression, and World War II eras because you can really see how hardship and necessity resulted in utilitarian, thoughtful, and durable products. It's the opposite of the prevailing consumer culture today, where most things are made to be cheap, fashionable, and disposable."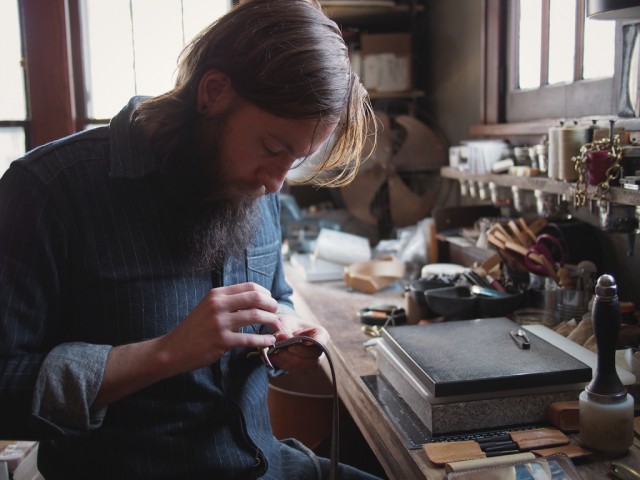 You make custom projects too, what is one of the requests you like most?
"I fixate on colour schemes quite a bit, so I'm very happy when a customer requests anything with a good colour palette. Working with a good combination of leather and thread colours makes the whole process more enjoyable for me. The opposite is also true. I have a hard time working on a project when the colours don't feel right."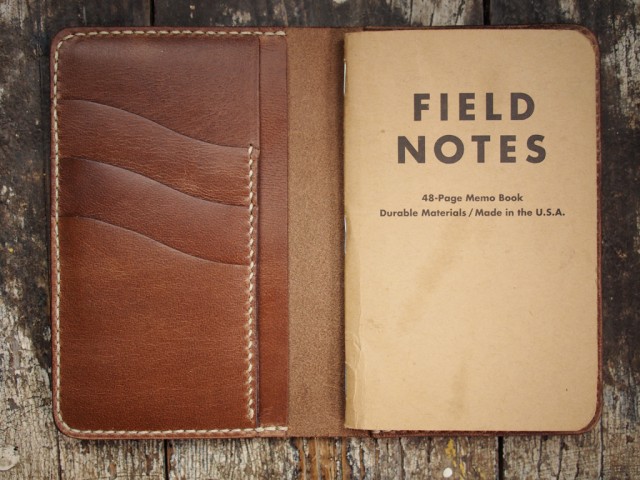 What is your own Hollows Leather favorite?
"Lately, my favorite item is what I'm calling the Field Wallet. It's a Field Notes notebook cover with credit card slots and extra pockets for cash, notes, and receipts. I've been using the first prototype personally for a few weeks now and I love having it on-hand. The Field Notes book has taken over some of the organizational tasks that used to be handled on my phone, but the analog experience feels much better."
Are there any new items you're working on?
"I'm looking forward to experimenting more with luggage and bag designs in the future. I feel a strong personal connection to the portage pack that I've taken on so many road trips, train trips, hitchhiking, and camping trips. I'm really interested in that connection. Traveling sometimes feels like an altered state that exists outside of the normal world, but your gear is a common thread between those two worlds. When you're at home, it's a link to life on the road, and when you're on the road it's a link to home."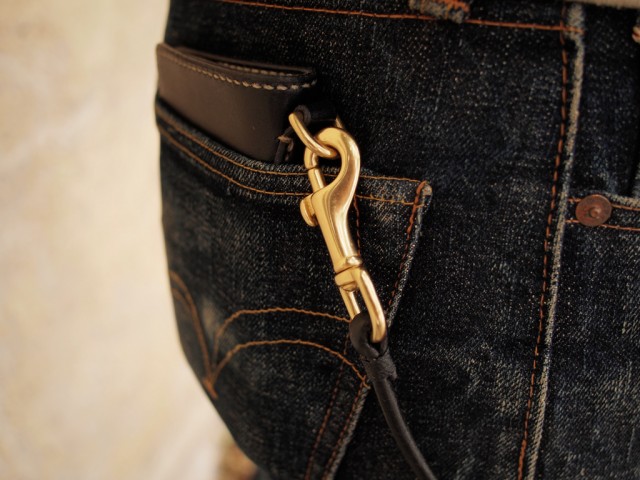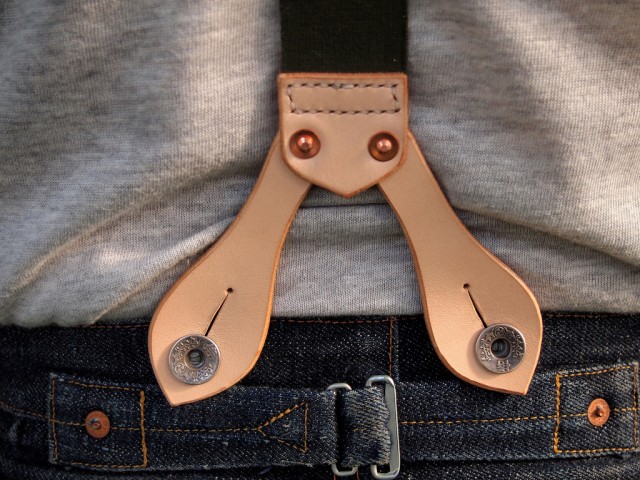 What is your affinity with denim?
"Many of the ideas that I'm most interested in are bound together in denim culture. The history, attention to detail, practical design, appreciation of quality and visible wear and use over time are all there in a nice pair of jeans. Nothing so clearly displays the relationship between ourselves, our lives, and the objects in them as well-worn denim."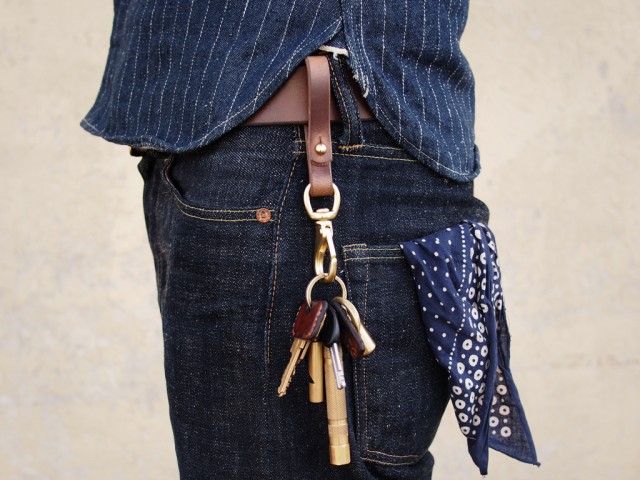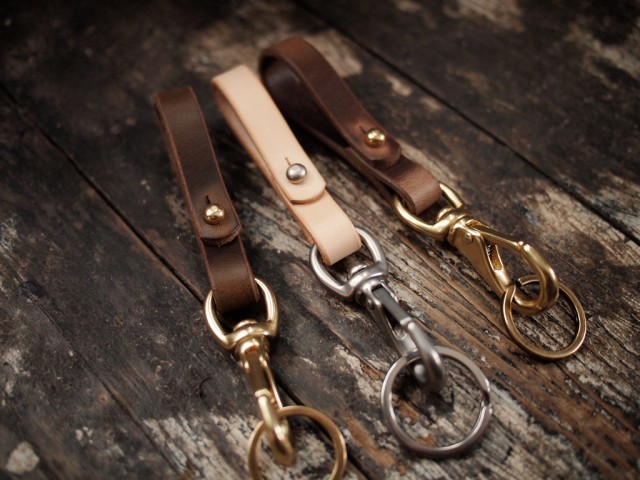 What is your favorite pair of jeans?
"My favorite pair of jeans is always my most recent pair of jeans, which right now is a pair of Sugar Cane Okinawa Rainbow. The number of details on them is incredible. The warp threads are dyed with native Okinawan plant-dyes before they're indigo-dyed, so they reveal subtle green and orange hues as they wear in. The pocket bags are traditional Okinawan fabric patterns. The patch is python skin. It goes on and on, they're great jeans. In general, I prefer details from older historic pairs like cinches, exposed rivets, donut buttons, and fuller cuts."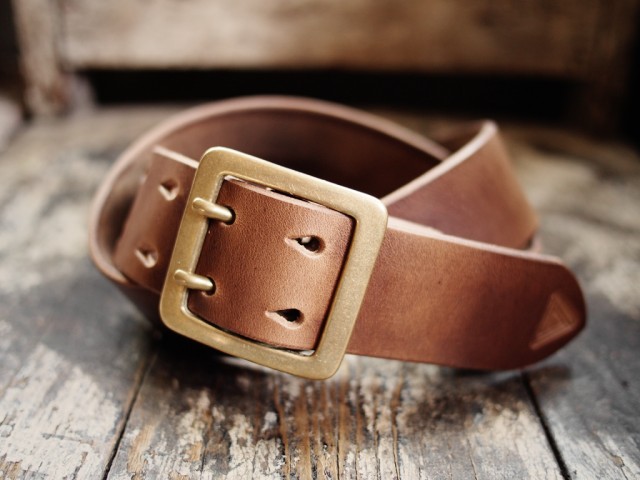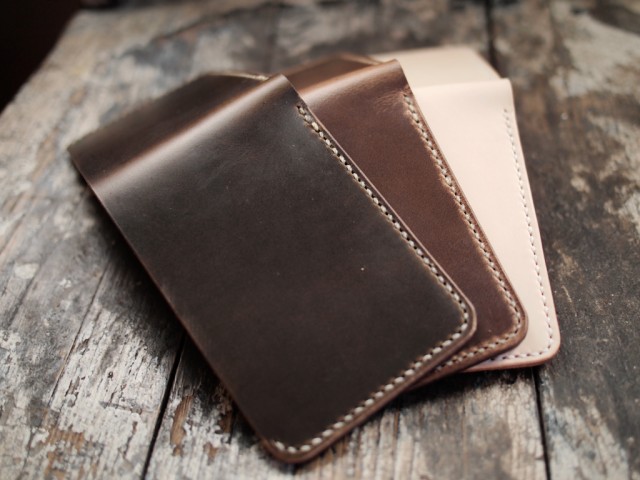 Anything else you want to share with our readers?
"Learn something about everything and everything about something."
You can start by learning a little more about Hollows Leather from their website where you can also get your hands on some of Nicholas' creations. Just click here.
Pictures: Hollows Leather