Layers of Denim: Jeans as Underwear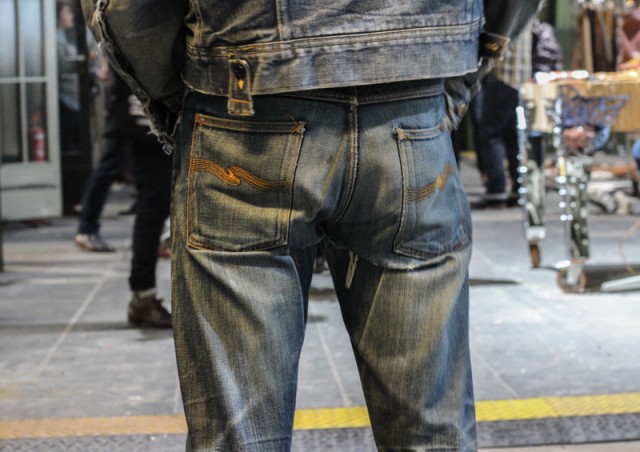 Ruedi Karrer is probably the single most knowledgable enthusiast and collector in the denim business. Since his childhood in the Swiss mountains of the early 70s when he had to share a single pair of Levi's jeans with his siblings Ruedi has been crazy about denim. Piled up in his Jeans Museum in Zurich is an impressively massive collection of over 12,000 (!) denim items including around 7,000 pairs of jeans and somewhat 5,000 denim jackets. At the Bread & Butter trade show this winter Ruedi wore a pair of 23 oz. Strike Gold jeans that he has been wearing for about 18 months, an original Lee Rider jacket from the mid-60s that he has been wearing in himself from deadstock for about 6 years, and for underwear Ruedi sported a pair of beat-up Nudie jeans.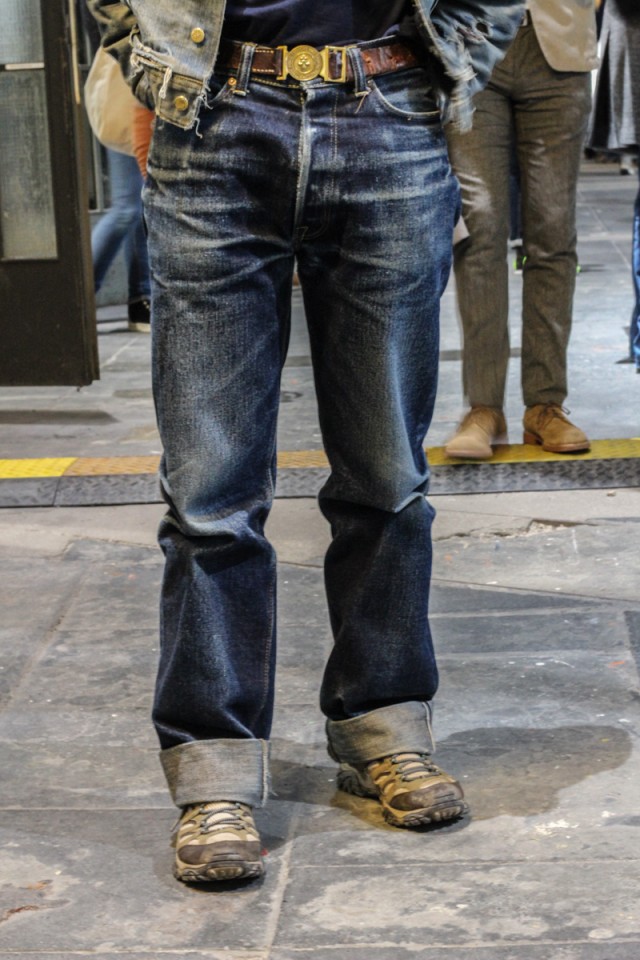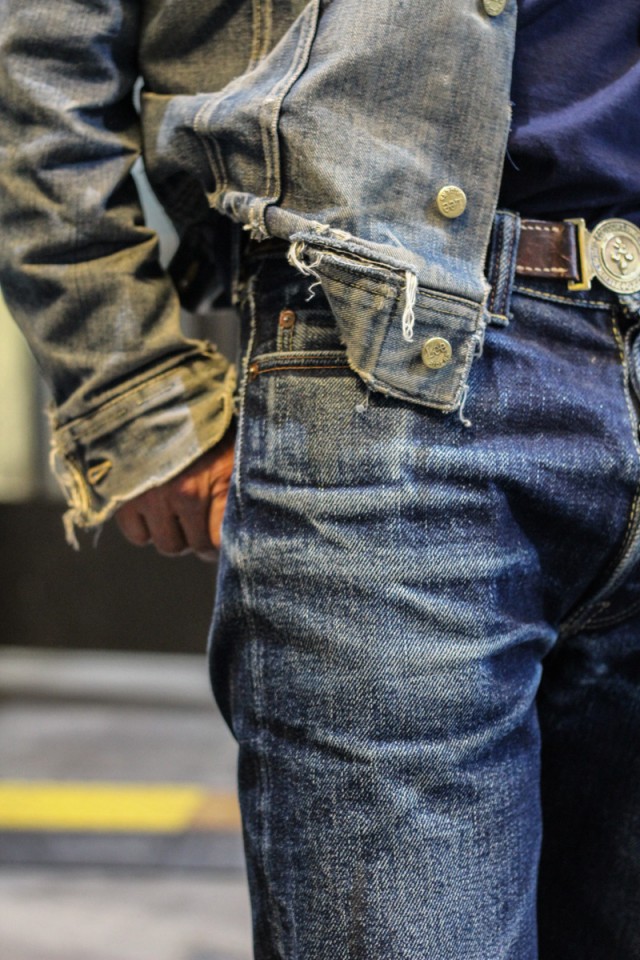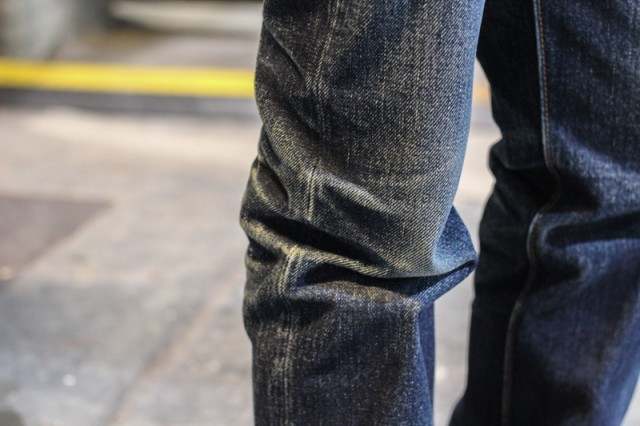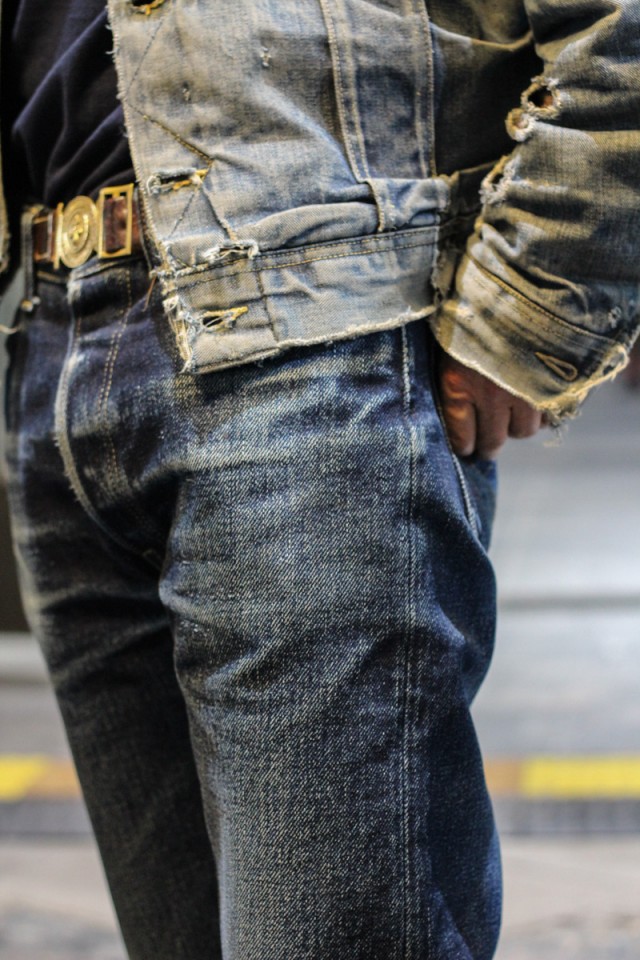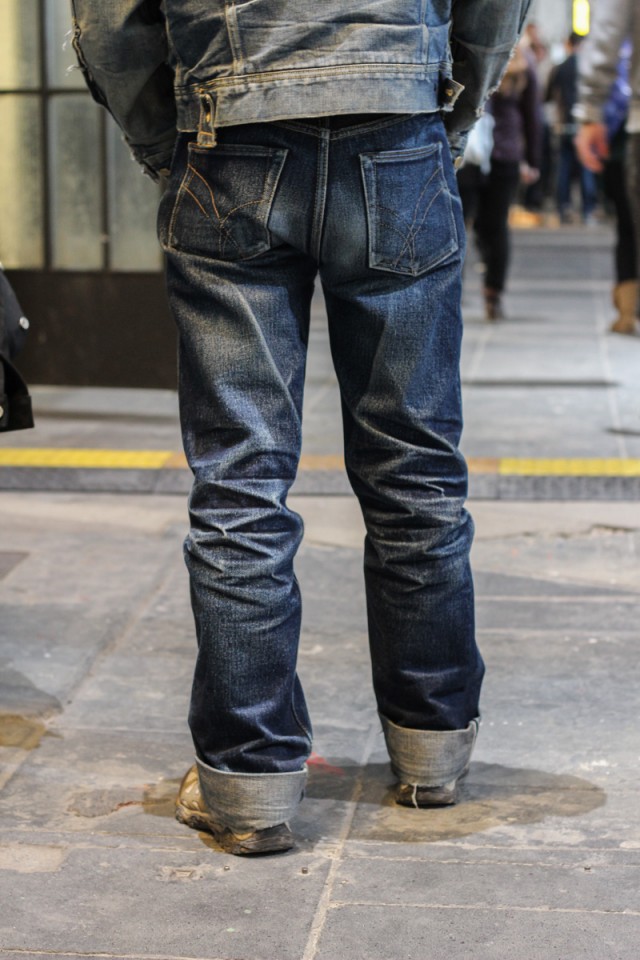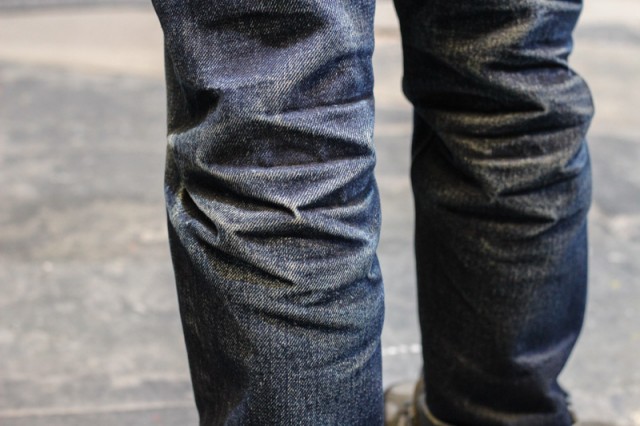 All of a sudden, Ruedi literally pulled down his jeans only to reveal the second pair he was wearing underneath.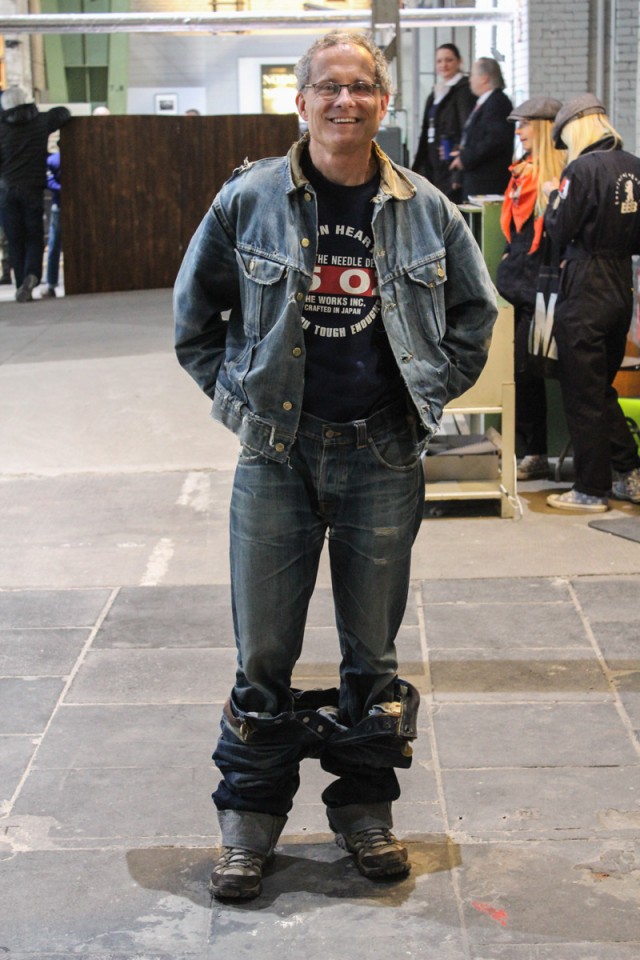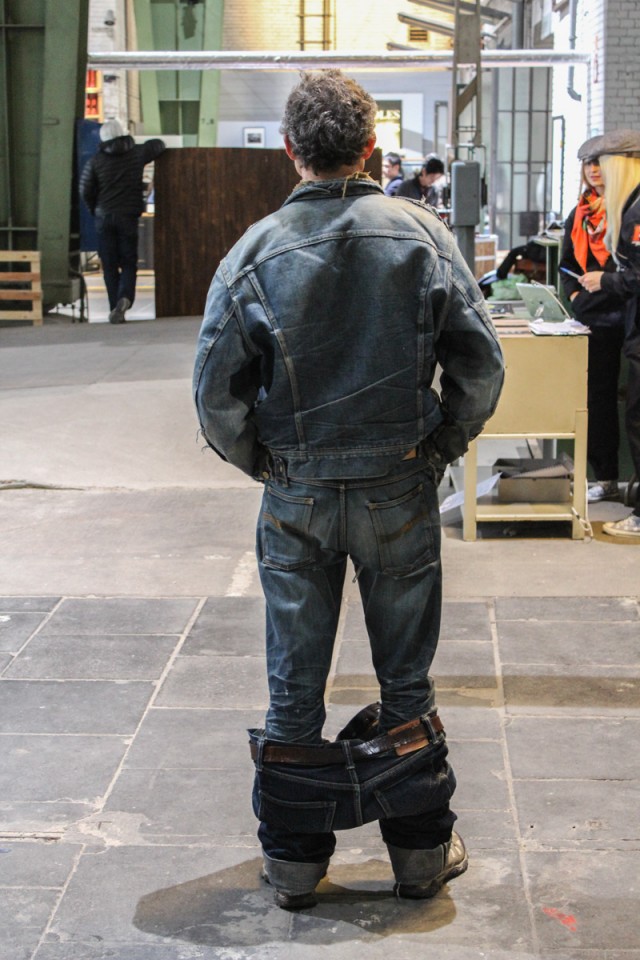 Ruedi put in some solid wear of the jacket too.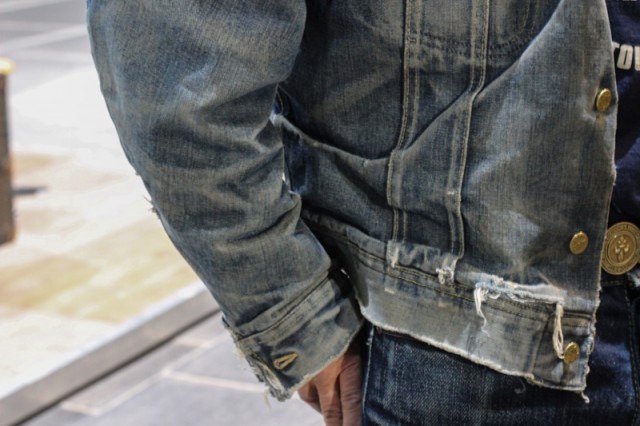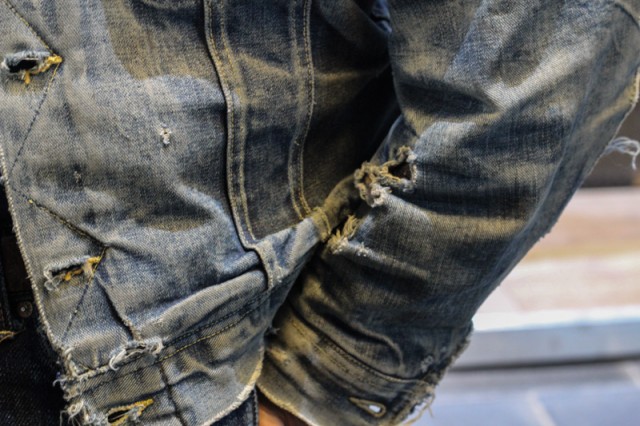 You can read more about Ruedi and his Jeans Museum here.