Denham Spring 2013: Military Standards Meet Music Festival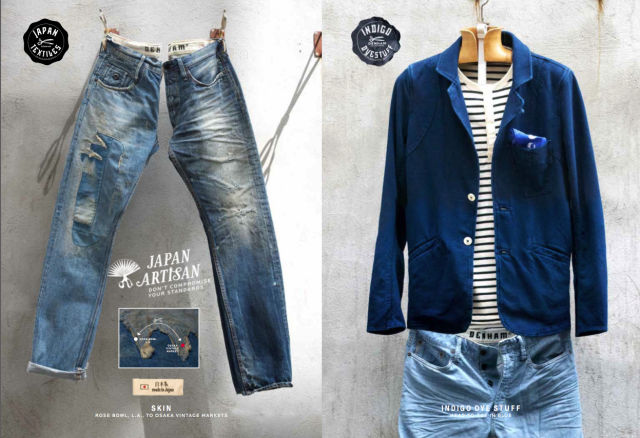 For the Spring 2013 collection the design team at Denham have folded two seemingly contrary inspirations into their signature design process of honouring tradition while tearing down convention while maintaining their focus on rigorous detailing. The overall thematic atmosphere of the season takes subtle cues from both the world of the contemporary music festival like Fuji Rocks in Japan and the influence of modern, contemporary MIL-SPEC (military standard) detailing.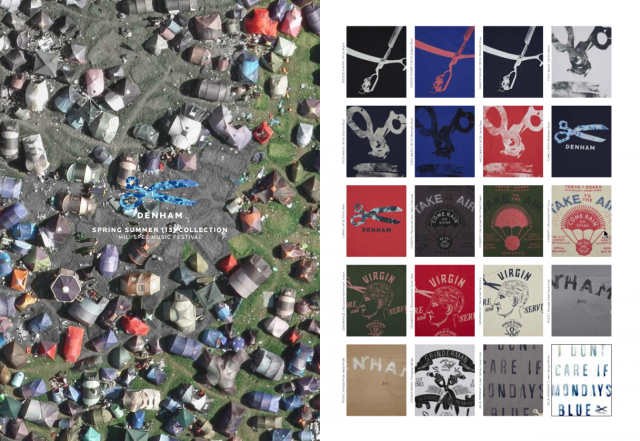 The two inspirations reveal some surprising overlaps despite the somehow opposite angles of their politics. With a shared emphasis on real-time utility, emblematic artwork, re-contextualized camo-prints and tiny accents of nearly hi-vis colour-shots, not to mention an array of modern nylons and nylon-blends, the worlds of the music festival and the MIL-SPEC don't seem so far apart after all.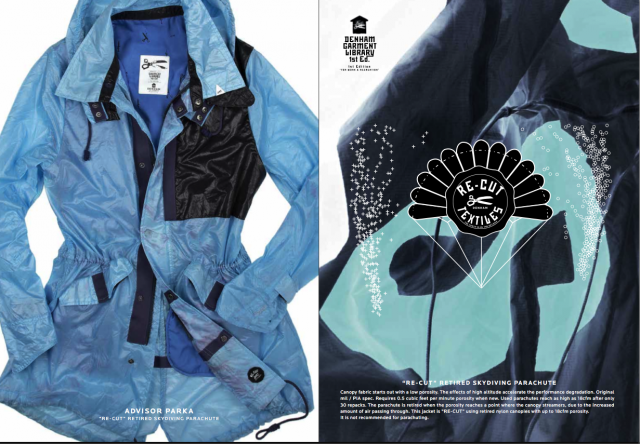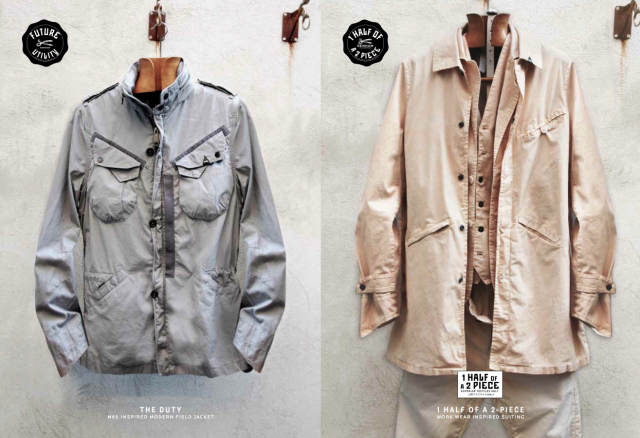 The theme ushers in new evolutions of archetypal Denham styles like the Duty Field Jacket, the Bernal Bomber or the Advisor Parka. All have been refined in term of details and they're introduced in new fabrics such as "Re-Cut" retired skydiving parachute-nylon, silver-back waterproof and breathable nylon, custom-printed blue camo nylon and vivid blaze-blue cotton- nylon. Alongside these are new naturals like the inflated-dip-dyed leather from Danna R&D and indigo variations on spring bedford and rich linen.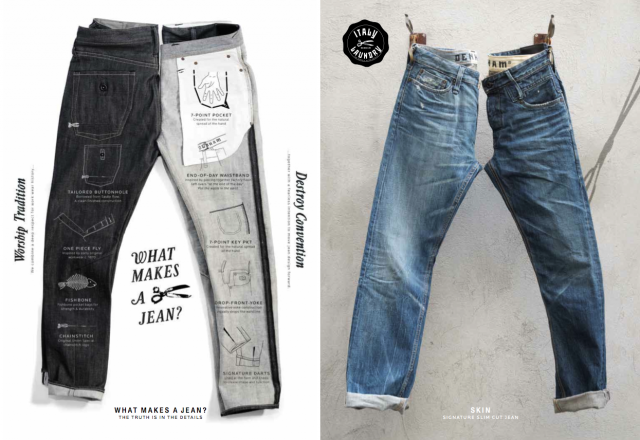 The collection also continues its exploration of workwear-influenced suiting with the latest edition of the "Half-a-Two-Piece" rugged-tailoring group. And the spiritual cornerstone of the collection, the "Indigo Dyestuff" assortment also evolves with new denim, chambray and dip-dyed styles.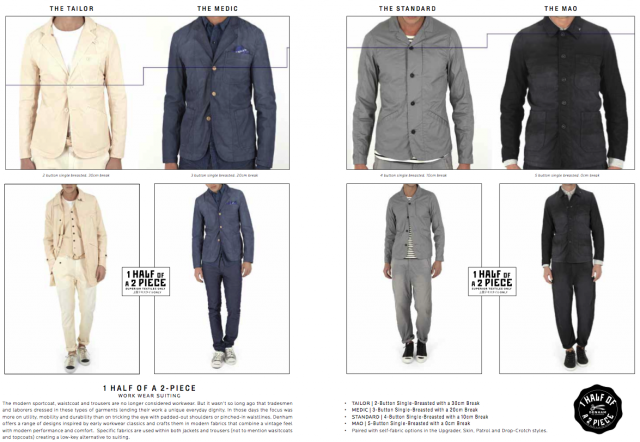 The heart of the brand, denim collection is based on 6 fits ranging from the skinny Upgrader to the loose Drop Crotch.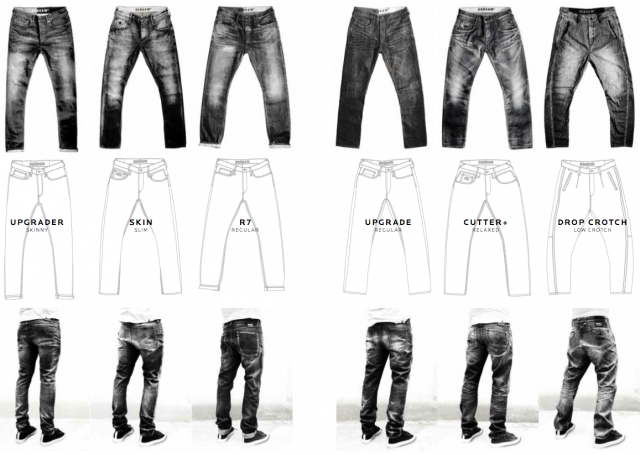 Find out more and buy online at Denham's website.