A One Man Think Tank of Fashion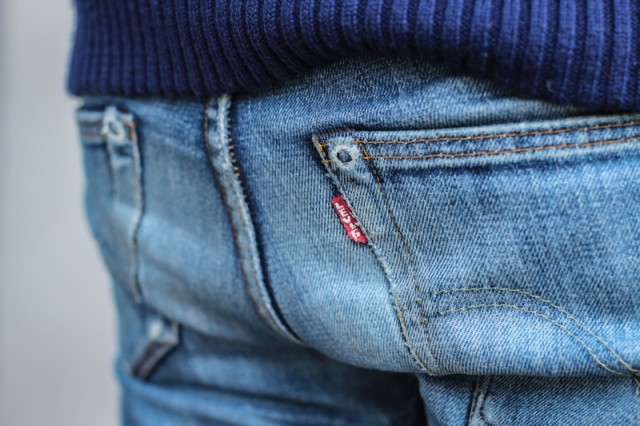 Another shot of the enviously gorgeous worn in Levi's jeans of the Danish brand strategist, Allan Kruse. Stopping by the office the other day to share some of his vast knowledge of the history of fashion, especially about how Japan has always been lightyears ahead of the rest of us, Allan sported a Porter X Beams fishermans hat, replica MA-1 jacket, worn in (from dry) Levi's Vintage Clothing 1947 501XX and his trusted Red Wing 2268 Engineer boots.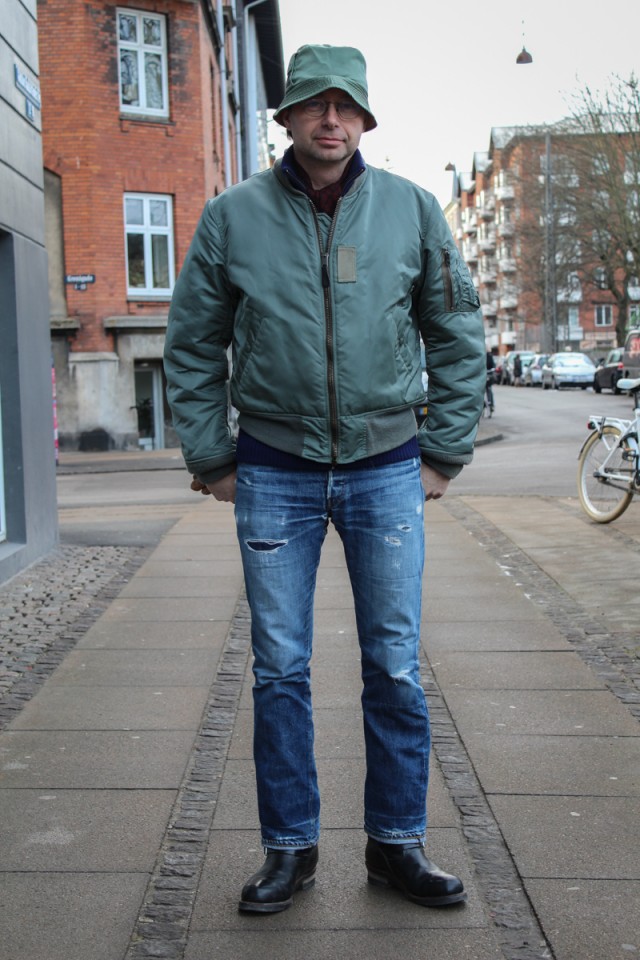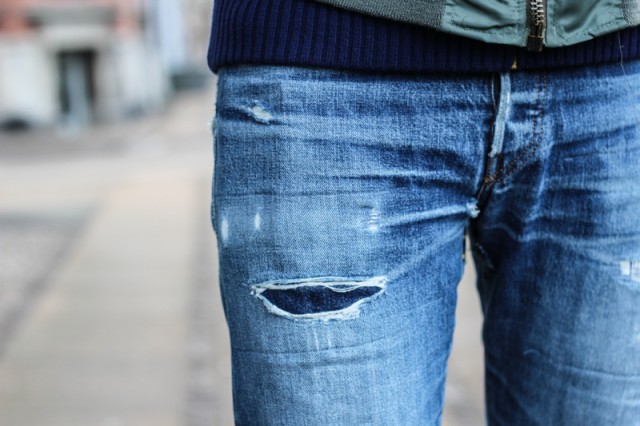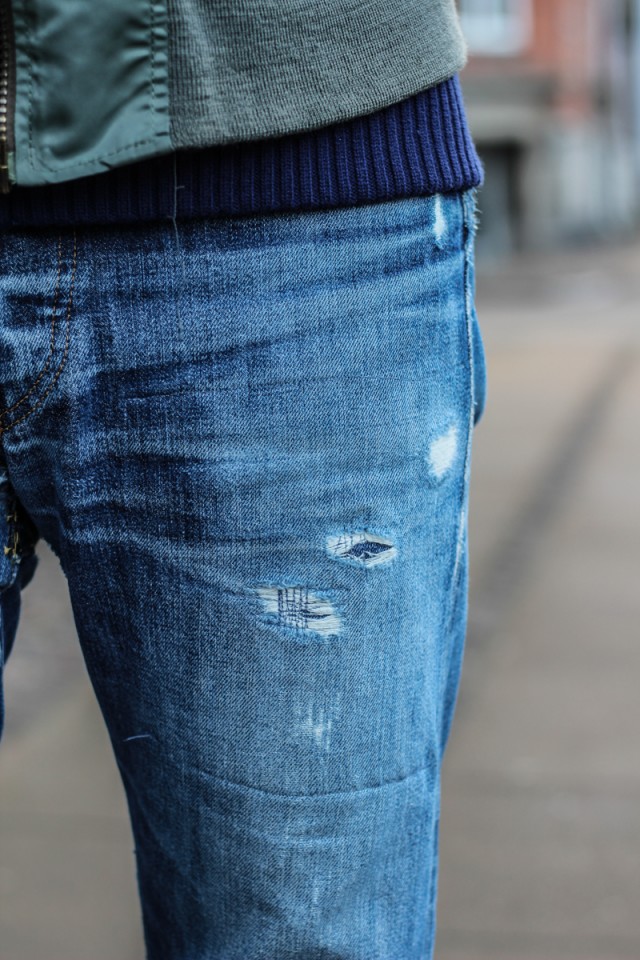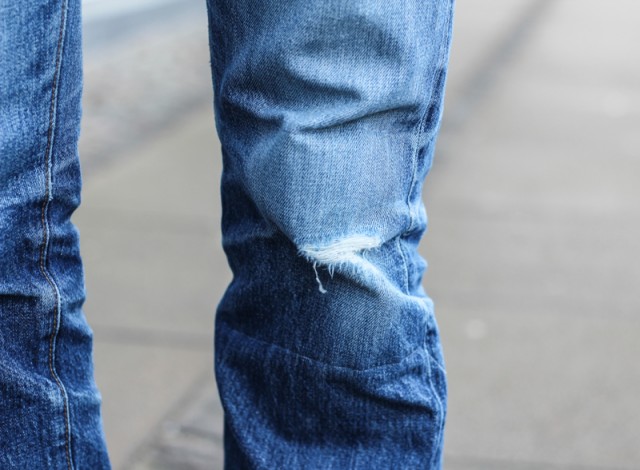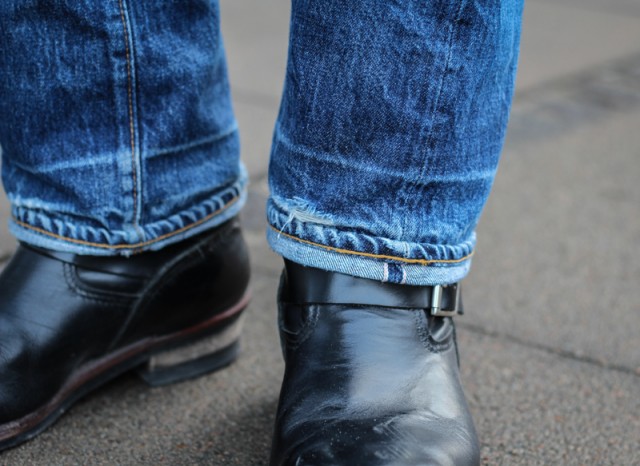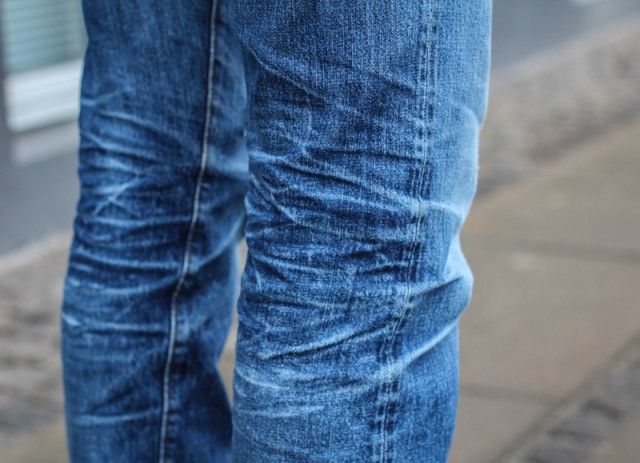 If you think the jeans look a little familiar then your right, they were featured back in November 2012 in this article.