Denimheads around the globe often refer to the archetypal Levi's 1947 501 silhouette – one of the most celebrated and replicated 5-pocket jeans – as their favourite fit. Oliver Harkness also has a crush on it.
Harkness is an Irish expat living in NYC where he runs one of the city's best vintage shops, The Quality Mending Co. Lately, QMC have been churning out some very fine products to compliment their vintage goods.
QMCs venture into jeans making started with the Highrider. The motive: Harkness' stock of his favourite vintage Levi's 505 single stitch ran out. So, his love for Levi's and all things vintage isn't much of a secret.
Therefore, it wasn't much of a surprise when Harkness decided to pay a homage to the 501 in one of its most celebrated forms. Rope Dye got a chance to review a pair.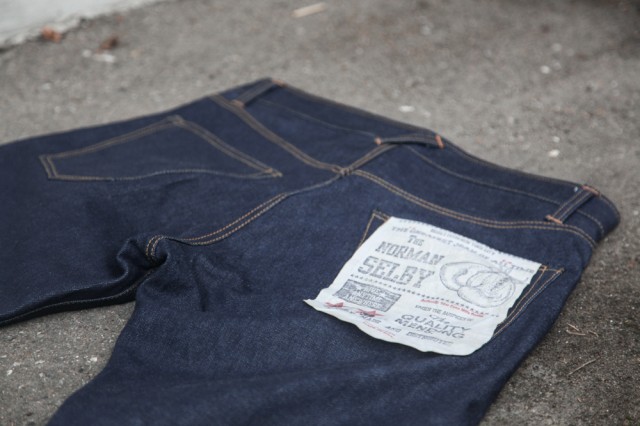 The Real McCoy
The style is called 'Norman Selby' after a great American bare-knuckle boxer who fought under the name "Kid" McCoy. Selby is thought to have introduced the phrase "The Real McCoy" in the US. Using his name, QMC insinuates that these jeans are in fact the Real McCoy.
If you look a little more into the history of Norman Selby, you might be surprised that QMC decided to use the name.
Selby led a rather tragic yet fascinating life. He struggled with addiction, was convicted for manslaughter, was married a whopping 10 times, before he ultimately committing suicide. His life would certainly be fit for a television portrayal in the vein of "The Life Aquatic with Steve Zissou".
On the other hand Selby's life wasn't all downturns.
His characteristic boxing style has put him among the best boxers of all time, and in his heyday he performed in movies during the birth of the Hollywood movie industry.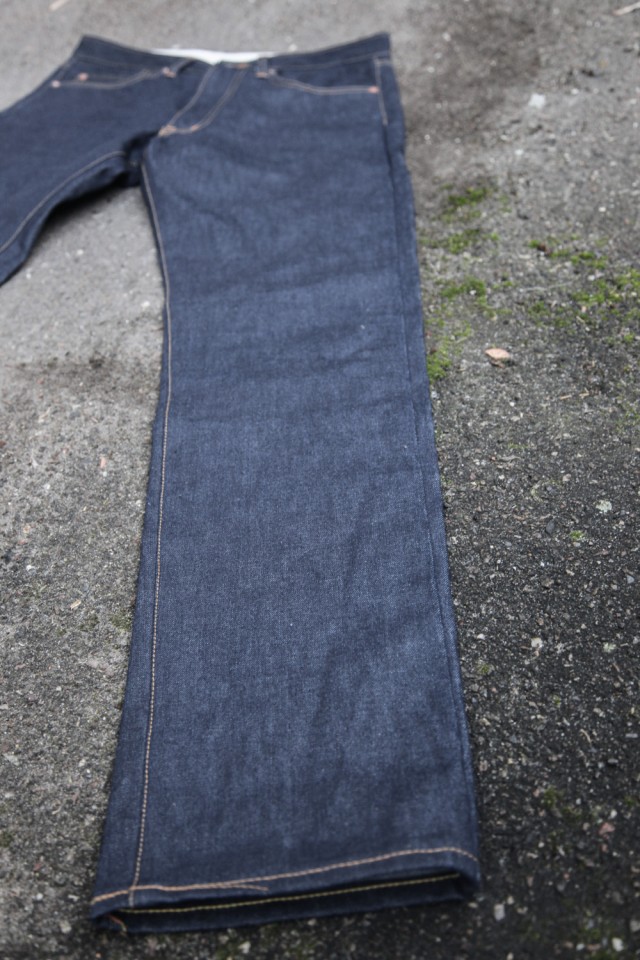 The Lowdown
Fit: There's nothing revolutionary about the fit of the Norman Selby jean. As mentioned above, the fit is clearly inspired by the Levi's 1947 501. This means a mid rise and slim to straight leg with a slight taper. All in all a very classic fit that will most definitely go well with a lot of people.
Construction: The jeans are made in the US, which isn't by no means synonomous with quality. However, it seems to be the general perception nowadays, but in this case it does. But that's a side note.
The seams are all very straight and points of stress have been bartacked. Even the end of the "rainbow" coloured chain stitched hem has been bartacked to keep it from unravelling. The waistband has been reinforced with a stout 10 oz. twill, which has also been used for the pocket bags.
The fabric is a sanforized 14 oz. Cone Mills denim. It's on the heavier side of what Cone generally produces, but it's very typical Cone mills denim in terms of character; which is rather subtle. This denim probably won't give you any exaggerated wear patterns – undoubtedly the intention of a denim purist like Harkness.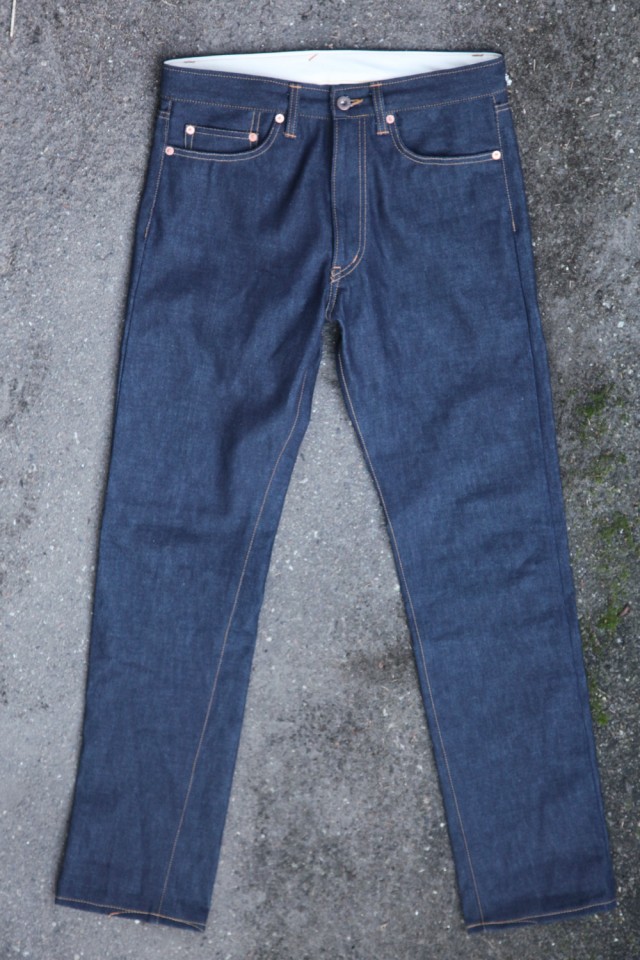 The Deets
QMC have decided to stick to many of the same details that made the Highrider a great pair of jeans.
First of all, they don't carry any kind of external branding. This means no patch, tag, nor arcuates. It's a very minimal design, but never boring and uninteresting.
Secondly, the US-made hardware copper rivets, copper laurel leaf donut button, and the Talon 42 brass zipper screams quality.
Another appreciated detail by this denimhunter is the ink-stamped information on the inside of the jeans. It will probably fade with wear and wash, and basically it's great not seeing the otherwise mandatory nylon wash tag on the inside.
Finally, one of the best details is the offset belt loop, which is a detail you mostly see on jeans from the 1950s.
The Final Verdict
It must be said that there isn't much about these jeans that could make a modern hardcore denim connoisseur wet himself. There's simply a lack of details like hidden rivets, a proper leather patch, and possibly heavyweight slubby or neppy denim.
With that being said, the jeans would definitely appeal to a lot of people and would make a perfect introduction jean – if there's still someone who haven't purchased a pair of raw selvage jeans. Hopefully more people will be tempted to try out these instead of a pair of A.P.C. New Standards as their intro-jeans.
The fact that the Norman Selby might lack certain details that enthusiasts demand may even be one of the things that the more commercial customer will require – the jeans simply become less customy and much more wearable.
They're priced just around the $230-mark, which seems to be the average price for a pair of quality jeans nowadays. This is a price point that could make the Norman Selby a pair of go-to jeans for a lot of guys; they have sufficient quality, detail, and charm to make them a wardrobe staple.
We, at Denimhunters, hereby sentence you to support Quality Mending Co. Get your Norman Selbys from QMCs webshop.
Photography: Bjørn Drøgemüller.