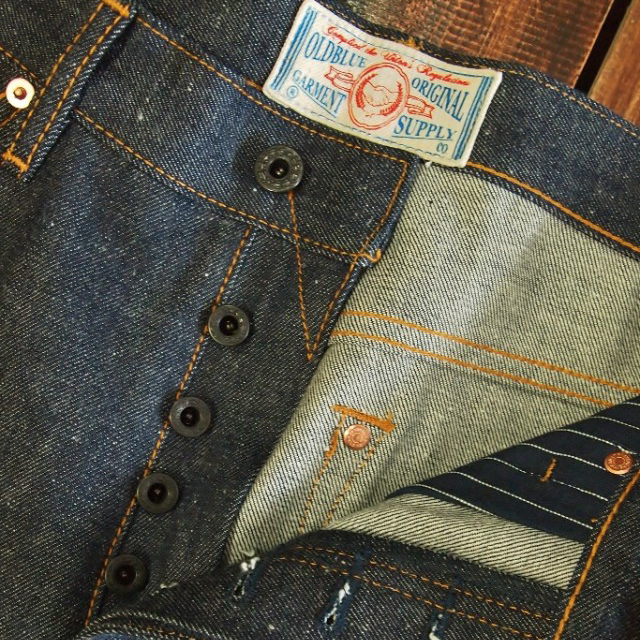 A few months ago we introduced you to Oldblue Co. a denim and work ware brand hailing from Jakarta, Indonesia. In the few short years, since its establishment in 2010, Oldblue Co. has achieved an impressive amount. With a number of cuts and styles of pants in various fabrics, including a 23 oz. heavyweight edition as well as printed t-shirts, work shirts and more recently a jacket, Oldblue Co. are clearly making a good go of it in the denim world. To celebrate their third anniversary they decided that they would push the boat out and give us something a little bit special.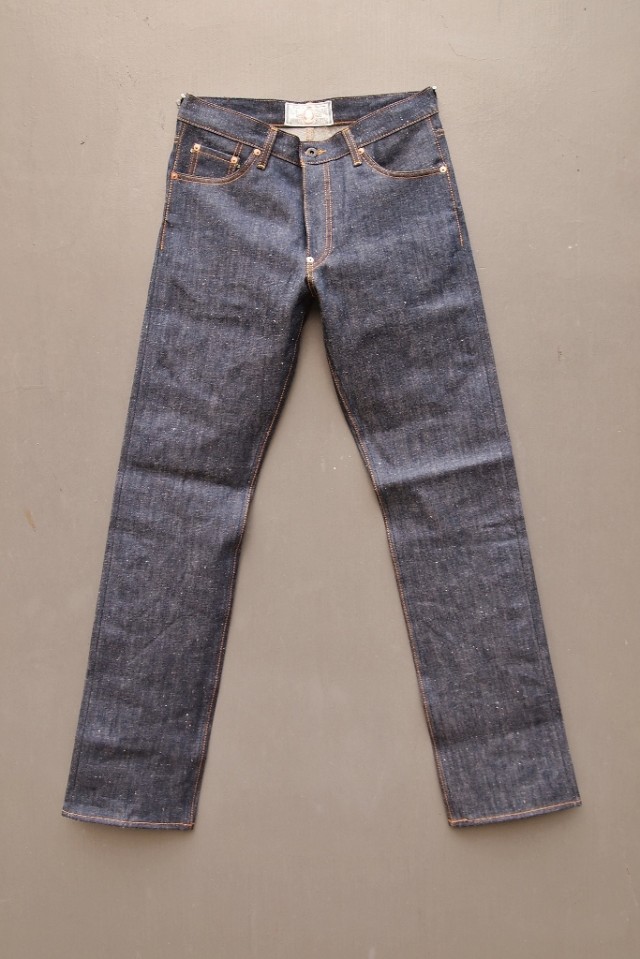 Given that a 20 yard roll of selvedge denim and the resulting jeans is where the brand stared, it is only natural that the choice of garment for the anniversary edition is a pair of jeans.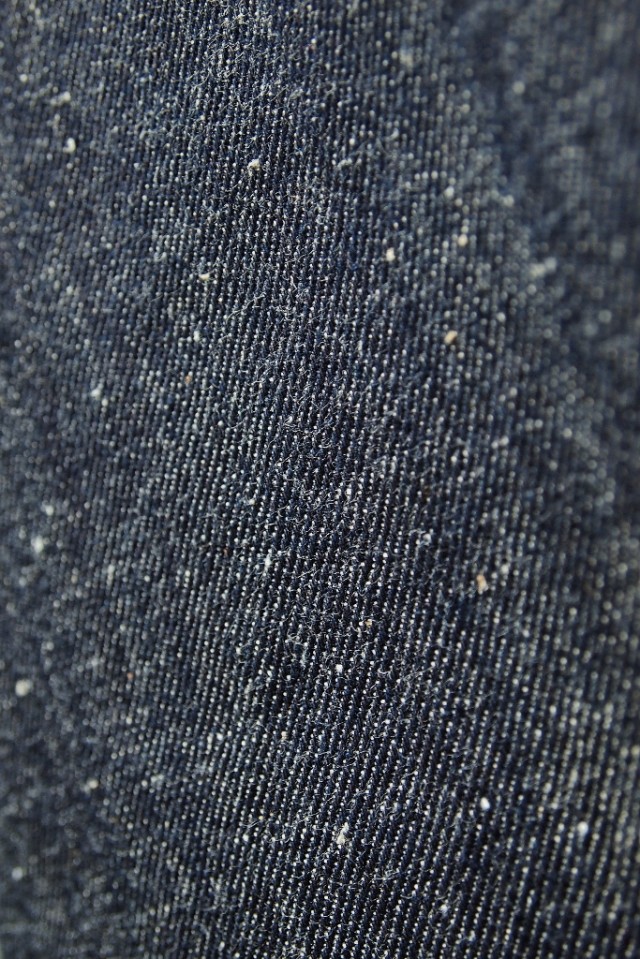 Old blue is known for sourcing their fabric from various sources around the globe not sticking to one set of defined US or Japanese mill. The one thing that the fabrics have in common is the quality and uniqueness. This time they went to Italy to find a 100% organic cotton selvedge fabric with a very unique selvedge ID.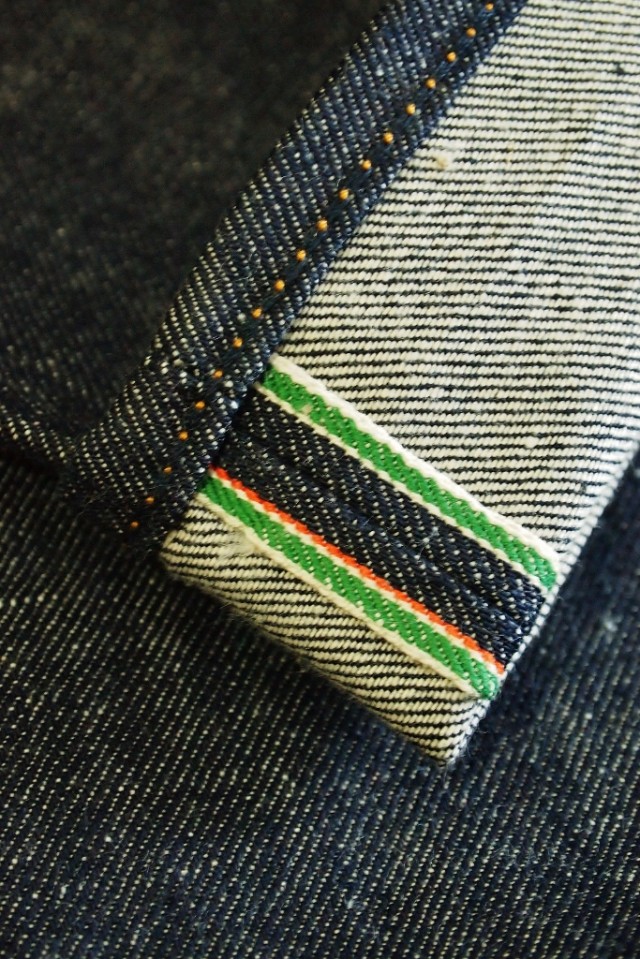 The denim is 14 oz. with a slight streak throughout, this in combination with heavy nips and almost hairy texture gives the fabric a beautiful look and hand.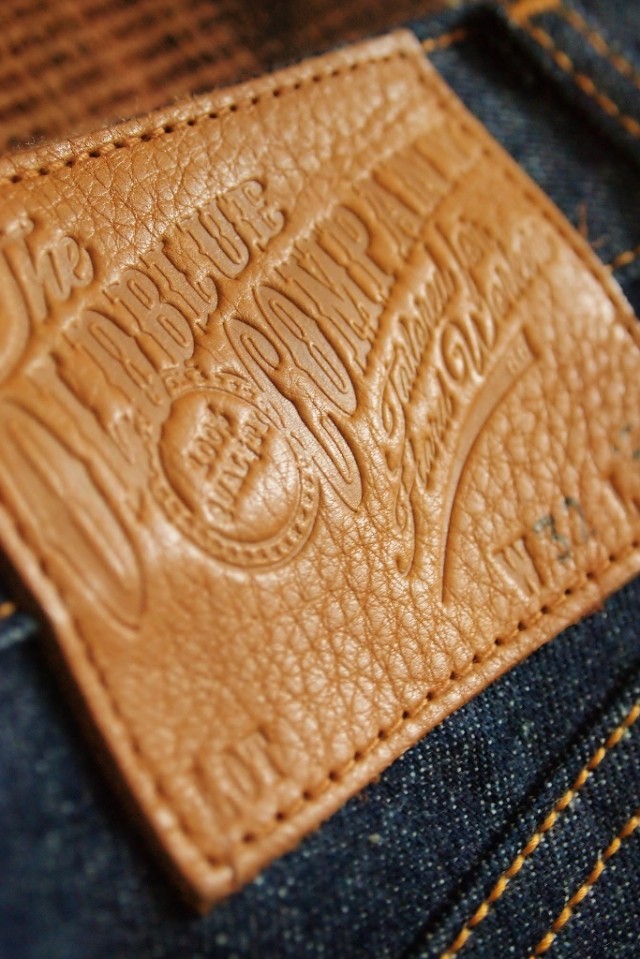 The anniversary jeans also see the introduction of a newly designed leather patch as well as a new kind of leather, Bison. Sourced from the US, Bison leather is known to be 40% tougher than cowhide whilst still maintaining softness and suppleness. This heavy grain leather is sure to age beautifully.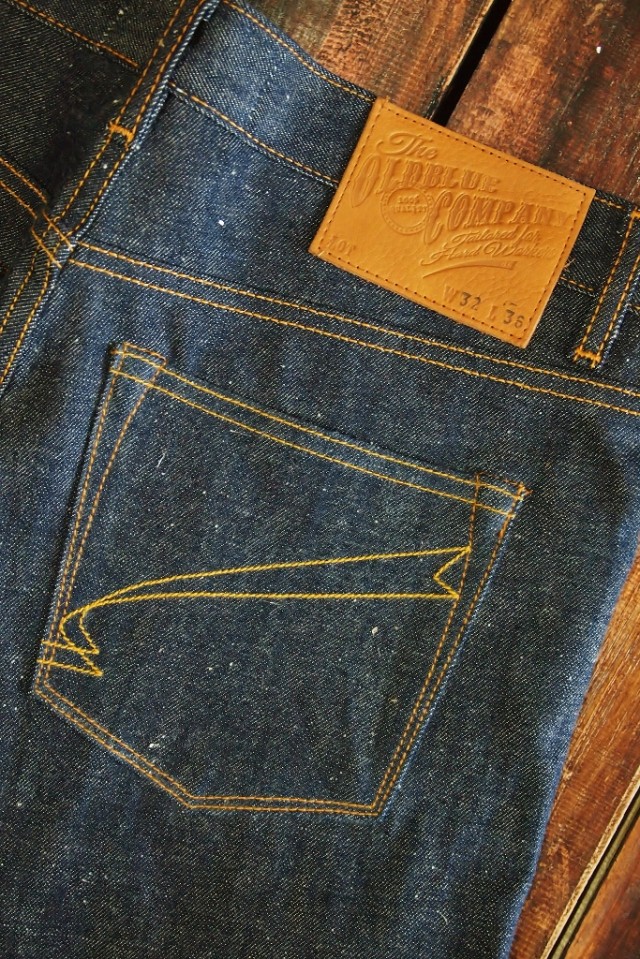 We are really excited to see the return of their original arcuate. It was replaced early on with a more traditional design featured on the rest of the collection. But to pay homage to the past, the old arcuate design was dusted off and reintroduced. It is great to see a brand doing something a little different now and again.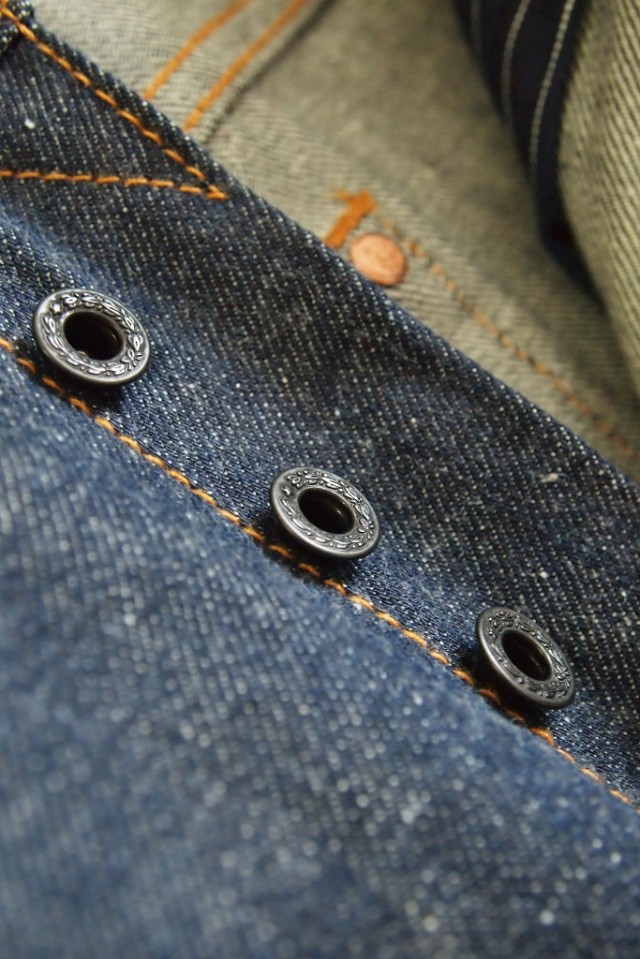 The hardware and construction on the jeans are what you have come to expect from Oldblue Co. Copper rivets and laurel leaf buttons are from Japan, and the jeans are sewn on old machines with the greatest attention given to quality and durability.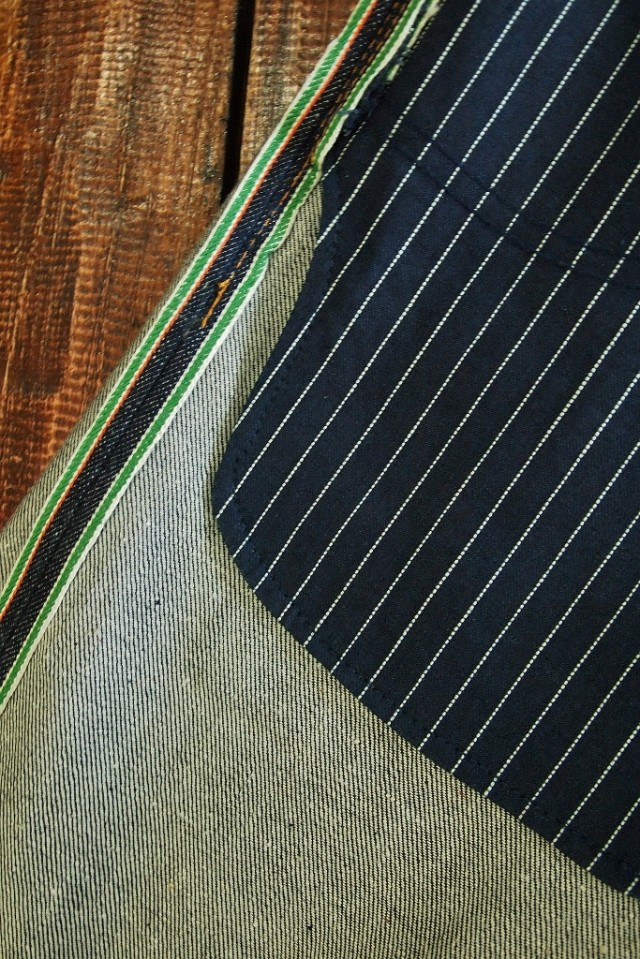 The jeans are available in the signature 8.25 (slim straight) and 7.5 (slim cut with a slightly lower rise than the 8.25) and are available through their webshop here. If you have any queries on sizing and fit drop them a line, they will go out of their way to help you find the perfect jeans for you.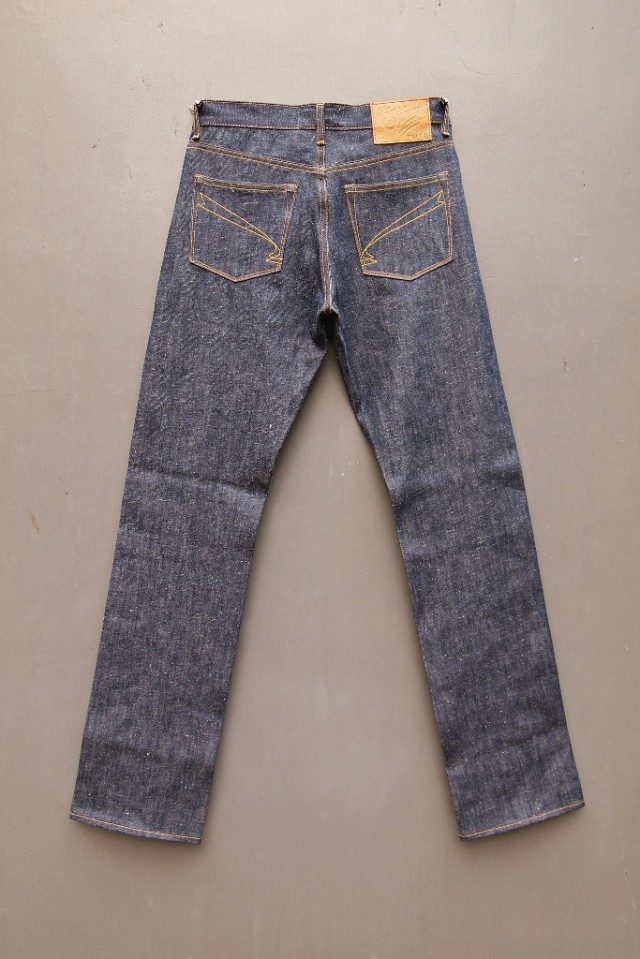 We really look forward to seeing how these fade, the fascinating fabric will surely make for some very interesting results a few years down the line, stay posted.