Exclusive Interview: Brandon Svarc of Naked & Famous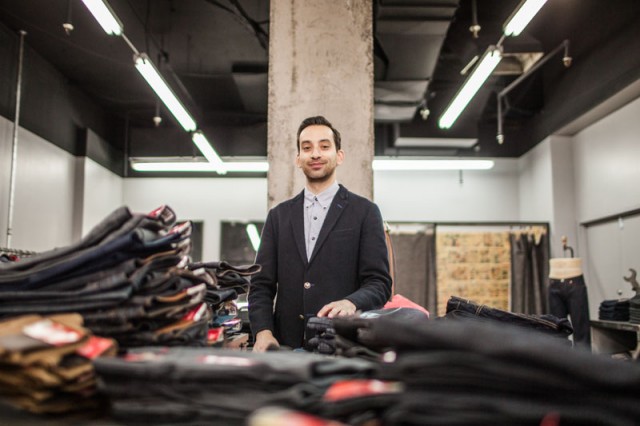 Known for some of the most unique and interesting denim in the world, Naked & Famous is an eccentric brand that carries a big personality just like it's founder Brandon Svarc. Svarc is a denim nerd, entrepreneur, and envelope pusher. Born into a lineage of denim brand owners, he has always been surrounded by the indigo fabric. In addition to Naked & Famous, the Canadian Willy Wonka of denim is the owner and creator Paulrose Products, Unbranded, and the retail store Tate + Yoko. Wesley Scott had the chance to catch up with Svarc about his brands, his love of denim, and his newest products.
Focusing on good fits and uncommon, wild fabrics, Naked & Famous is without doubt the most commercially successful creation so far while the heritage inspired brand, Paulrose Products, focuses on classic designs like his ancestors once created. Unbranded shuns advertising, labelling, and flair to hone in on a great product at an unbeatable price. The family of brands have something to offer everyone at almost every price level. With that kind of market coverage, one can't deny that Svarc is nothing but successful.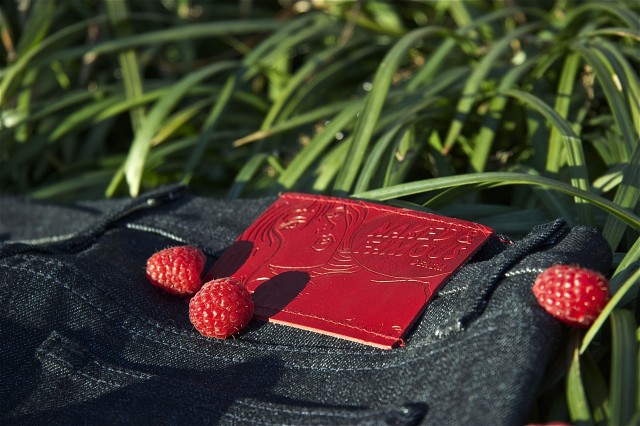 What is your background?
"On my phone? I never change it, I still have the service providers logo as background. Or did you mean business background? I have a degree in Finance from McGill university in Montreal. I worked as marketing coordinator for a mass market fashion brand in Canada before I started a fashion PR firm. About 6 years ago I created Naked & Famous."
How did you get into the denim business?
"My family has been in the denim and workwear industry for 65 years. It's in my blood."
Naked & Famous is known for pushing the envelope with denim. What new projects are in the works?
"We have so many crazy fabrics coming out soon, but the next one to come out exclusively at Barneys New York is Hologram Denim! Basically, the entire jean is a silver hologram that reflects light and appears to be a different metallic colour from different angles."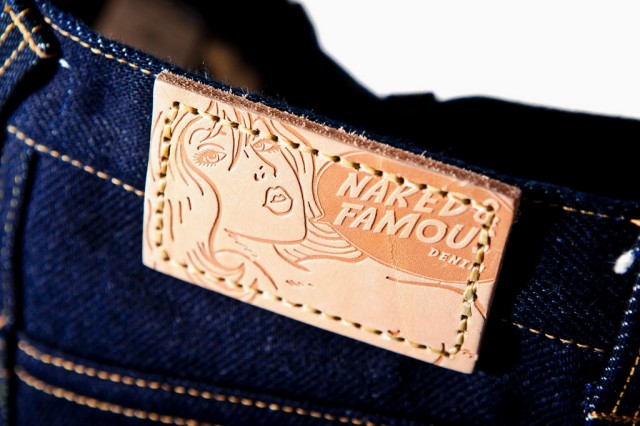 Do you remember your first pair of jeans?
"Not really. I must have been a young child. My father made a brand named after me when I was born called "David Brandon," so it was likely one of those. My middle name is David by the way."
What do you love the most about denim?
"Personally, I love that I can use denim to create something from nothing, so to speak. I use denim as a mode to exert my creativity and create things that never existed before."
How do you wear and treat in your dry denim jeans?
"There are no rules to how you should or should not wear raw denim. I have some pairs that I wear for many months without washing. I have other pairs that I wash after every few wears or when they get dirty. I have other unsanforized pairs that I'll pre-soak. It really depends, which is part of the fun of raw denim; you get to make it your own."
Most people know you for Naked & Famous but you also have Paulrose Products, your workwear label. Where did the inspiration for that come from?
"Paulrose Products is a reproduction of a brand my grandfather made in 1960. His name was Paul and my grandmothers name was Rose. After he passed away we decided to recreate the brand in his honour."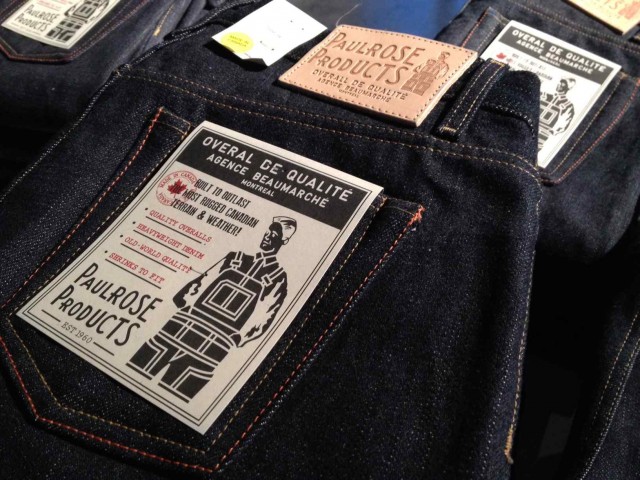 Unbranded is another one of your brands. What is the core value of Unbranded?
"The core value of Unbranded is "product value." The idea, just like the grocery store no-name brands, is to sell product instead of branding and ad campaigns. The customer only has to pay for the product itself, we don't even have a logo!"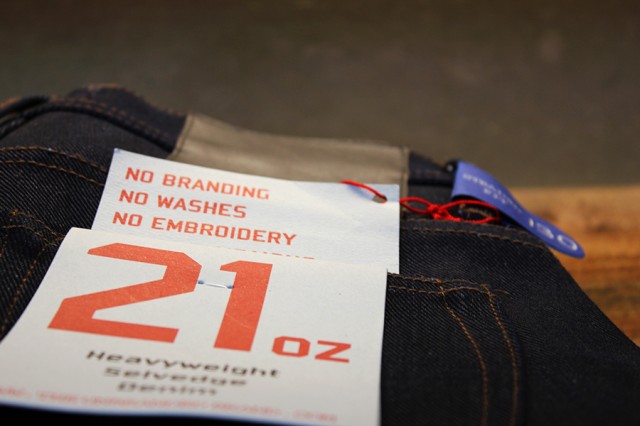 What's in the future for all your brands?
"Paulrose Products will continue to run great heritage style basics. Montreal's men's wear boutique Tate + Yoko will feature great collaborations and special projects coming up from Kamikaze Attack. And Unbranded will grow and offer new fabrics and denim jackets soon as well!"