Q&A About Livid Jeans' Handmade Line With Founder Jens Olav
The number of start-from-scratch denim craftsmen is growing quickly. To make the unique selling proposition of the brand ring true is a skill only mastered by few.
To justify a premium price that is sometimes more than twice that of a 'regular' pair of high-quality selvedge jeans, the concept has to be both well thought out and carefully executed.
With no formal training or sewing experience, Jens Olav Dankertsen founded Livid Jeans in Trondheim, Norway in May 2010. His vision was to become the leading custom jeansmaker of Scandinavia. Three years down the road Livid Jeans introduced online sales of the bespoke Handmade Line of jeans crafted with love and care by Jens Olav himself.
In this Q&A-interview, I asked Jens Olav about his passion for denim, his inspiration for the Handmade Line, and why customers should buy his jeans.
What makes the Livid Jeans Handmade Line different from all the other denim brands out there?
"All jeans from the Handmade Line are made locally at our own factory floor on old 100% non-automated machinery, which demands that we use our hands a lot at every stage of the production. The machines are old but strong, and they sew beautifully. Our staff today consists of only two employees, so all our jeans have only been touched by a maximum of four hands before they reach the end consumer. I'm just always trying to follow my own personal preferences to how I'd like it done, and that – in my mind – is the best way to do it.
We take a lot of pride in having some of our products made in a country like Norway. For the last decade, almost all inland production has either shut down or flagged abroad. So, as the Norwegian textile industry – amongst others as well – is being replaced by big oil companies and corporative jobs we want to withhold the old traditions in making clothes the old way and work towards being an inspiration against the competitive force of poor products made unsustainably."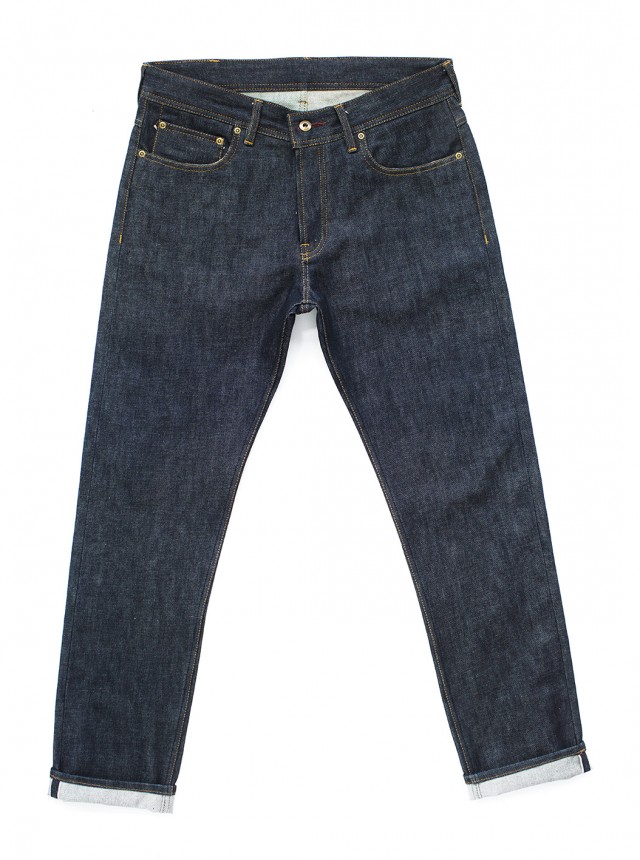 How many fits do you have in the Handmade Line?
"We currently have three fits in our Handmade Line: Jakob Slim, Edvard Skinny, and Roald Tapered. All three of them will be released on our webshop for shipping worldwide latest by the end of May 2013. All three fits were developed from scratch and gone through months of test rides for perfect fittings."
Which fabrics do you use and why do you use them – any specific fabrics you prefer for each fit?
"We source all our fabrics from the most premium, oldest and most experienced weavers out there, carefully chosen both with method of production, raw materials, high quality and great texture in mind. The denims are woven on both Toyoda and Draper looms at the Japanese weavers Nihon Menpu, Kuroki, Kurabo and American Cone Mills.
Up until now we've only been using fabrics from Cone mills and Kuroki, but recently we have added some fantastic fabrics from Japanese weavers Nihon Menpu and Kurabo, which we are very excited about. I'm always searching for the finest and most special fabrics I can find, and at the production table I always end up with the most expensive ones, which sometimes can be kind of hard when trying to calculate good prices to the end customer. But this is how we want to do it.
"The perfect fabric has to be a combination of weight, composition, feel, texture combined with the right fit for each fabric. I always prefer some fabrics for one fit more than others, but mostly I use the heavier denims on the more comfortable fits and lighter denims on the skinnier ones."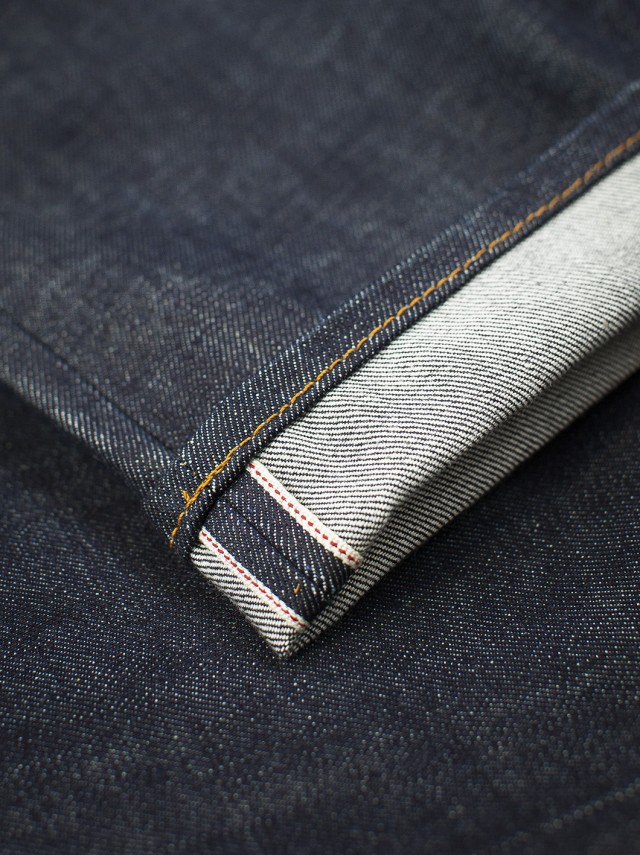 How did you get into denim?
"It began about 6 years ago when I started my first wear and tear project. After a year, I was totally hooked, and since then I've just been digging deeper and deeper into the rich blue indigo fabric. Not long after my first wear and tear project, I was surrounded by industrial machines sewing and grading patterns 6-8 hours of every day while still having a full-time job on the side. Early on, I knew that this was what I wanted to do. And slowly but surely, I'm closing in on my goal."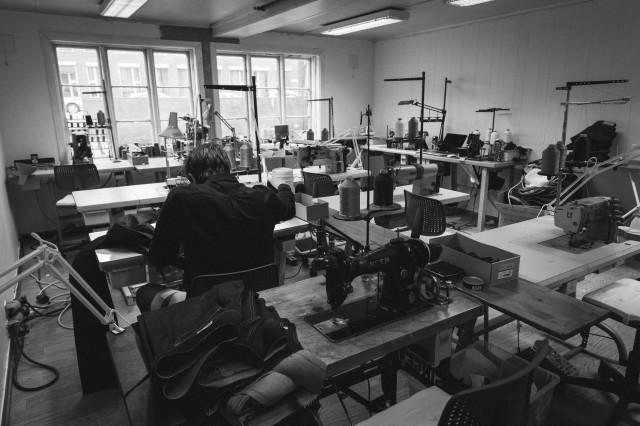 Any popular fits from other brands you used as inspiration?
"As I didn't have any education or experience in making patterns or even designing clothes when I first started Livid, I've had a lot of people asking me that question. I've also even read comments by people wanting designers to duplicate fits from other brands, in which I really didn't want to do.
Early on I decided that if I was going to make it, and not only do a good job in the beginning but also be able to survive making great jeans, I had to learn it the right way. So all our fits are developed from scratch starting with two lines at a 90-degree angle, then followed with test rides and modifications for months until satisfied. The Jakob Slim Straight was our first fit, in which I used about 8 or 9 months on designing. It is inspired by three of my friends whom all had very different body shapes. The result is a basic pattern, and a fit that I've based all my other fits on."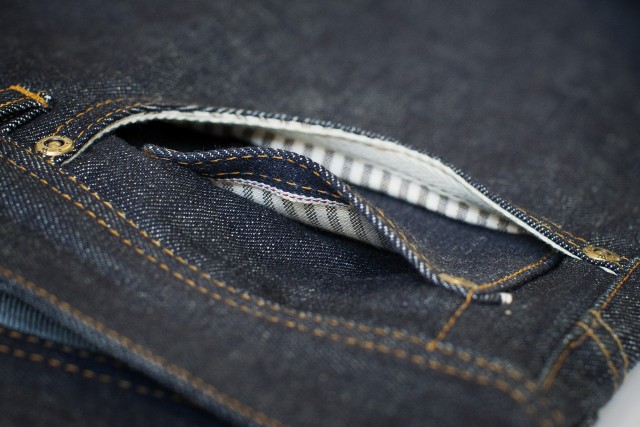 What kind of thread do you use, and is it the same thread used?
"We use the same thread throughout the jeans but in three different colors. The main thread is a brown high-quality poly core cotton thread from Amann."
What's the story behind your back pocket embroidery?
"I always wanted to have an innovative identity to our products, and did a lot of different back pocket designs in the beginning. But after a while, working with a lot of different designs I felt tumbling a bit, and I had to go a few steps back to what I actually wanted to create: A product where function and a clean design combined could create a strong visual identity for the brand."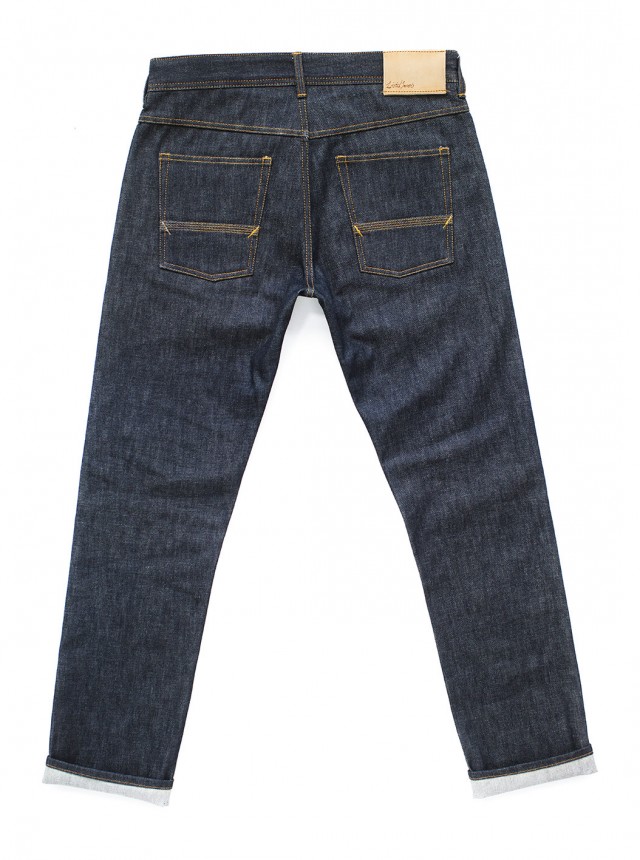 What kind of machinery do you use to sew the jeans?
"Some of our latest machines has been bought from suppliers in Norway and abroad and most likely they have a lot of history to them. Unfortunately I don't know much about these histories, but when I started Livid I used a lot of time sourcing machines around Norway. The first machine I got was the Singer single needle machine from 1939. This one has been with me from the get-go, and it has proven to be my most reliable machine – except for a motor change a couple of months back. At an early stage I actually only used this for the entire jeans.
Not far from my hometown Volda, at the west coast of Norway, we had a blooming textile production in the 50s and 60s. One of the factories in the neighbouring town actually had the most employees of all the companies in that area. But sadly they had to close down and while some of the machines were tossed away some were left unused at the old factory building. Luckily I had the pleasure to pick some of these machines up. One of them was a Union Special overlock machine, which still has names and annual scratching made by the employees in the machine table. For me personally, the fun in making jeans actually lies a lot in the use of different machinery.
Today, the Livid Jeans 'machine park' list includes: Reece 101 chain stitch buttonhole machine, Juki bartack machine, Union Special belt loop machine, Union Special overlook machine, Union Special chain stitch waistband machine, Union Special 35800 lap seam machine, Dürkopp Adler single lock stitch stitch, Singer single needle lock stitch machine, Juki 2-needle lock stitch machine, Juki single needle lock stitch machine and a manual machine for rivets and buttons."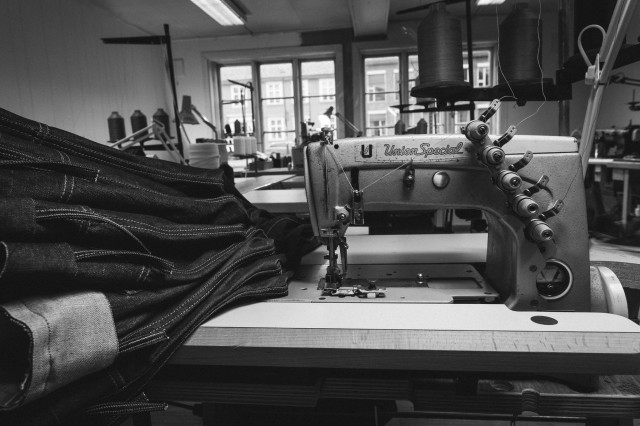 What are your dreams for the future of the Livid Jeans Handmade Line?
"Our plan and dream has from the beginning always been to create our products in Trondheim, Norway and make our products locally with the best materials in our own factory. So that is a continuous goal we strive for. In a couple of years, I hope we'll be able to have more employees and also maybe we'll be available for a one or two great retailers as well.
The Handmade Line will be made to order and to buy a pair you will need to book a production date online. You will then know when jeans are produced and when you can expect to receive them. The Jakob Slim Straight in the photos is made of a 13.75 oz. red selvage denim from Cone Mills and has brass donut buttons and rivets. All pockets are lined for higher durability, and pocket opening is reinforced. The jeans are hand made with a lock stitch construction throughout. The threads are core spun cotton thread from Amann. Patch is made of thick vegetable leather and decorated with the hand-drawn "Livid Jeans" signature. The price of a 'standard' sized jean (based on one of the three fits) will start at €294 while bespoke jeans will range between €340-450."
Visit Livid Jeans' website to find out more.
Photography: Ole Alexander Ekker