Livid Jeans: Handmade Jeans From Norway
In an old warehouse close to the roaring 'Nidelven' in the heart of the Norwegian town of Trondheim is the small studio of newly formed Livid Jeans located. Here I had the pleasure of meeting owner and denim enthusiast Jens Olav for a talk about denim, passion and making jeans by hand.
Jens Olav's passion for denim has evolved from years of employment with the Norwegian denim mastodon Carlings.His passion not only contains a huge respect for the old brands, but also for the methods of genuine craftsmanship in making denim and jeans.
In the beginning of May 2010, Jens Olav took the big step to follow a longtime dream; he started his own jeans brand. With no tailor education or construction knowledge it was a slow and hard process learning to sew jeans. But with hard work, a clear vision and some serious patience the brand took form. Having in mind that Livid Jeans should honour the old methods of jeans making Jens Olav created a motto, stating that "compromise is no option" and to this day he still follows it.
While some jeans are made with twenty hands, a Livid is made with two. All are hand cut, have hand-felled seams, and sewn together using only five machines. Created to last, be loved, make value and establish a long lasting relationship with its new owner.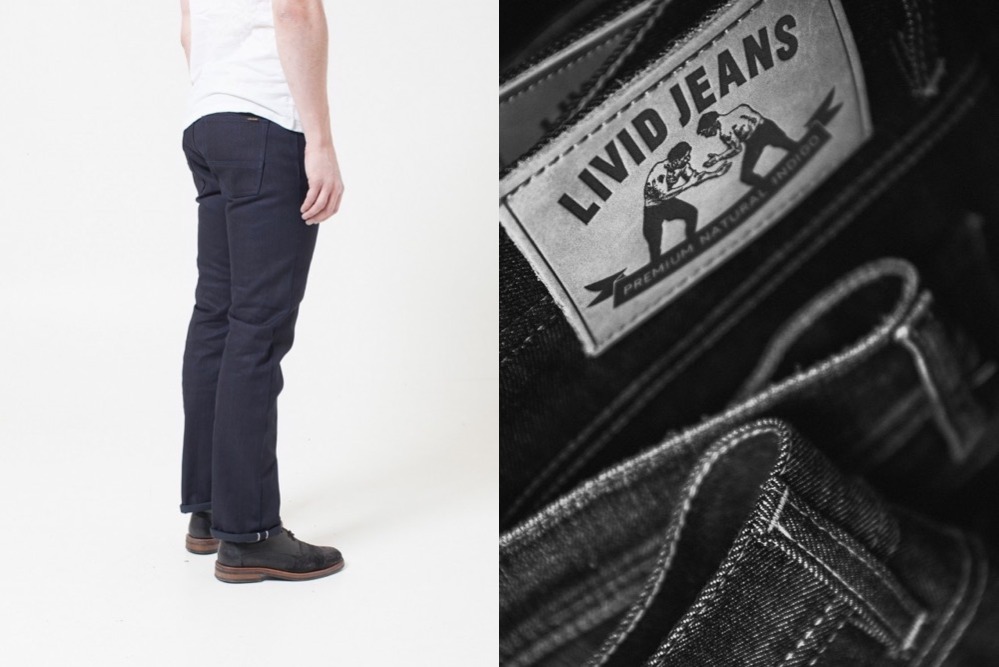 Jens Olav loves the blue fabric, its different weaves and appearances, and especially its ability to change and create a personal and unique timeline.
As he writes on his website, "A bruise gives a blueish discolored appearance to your skin. A jean will do the same. Along the way, it will always remind you of the time you got it, and how you got it. Nothing can compare the bruising you will get from a pair of raw jeans worn for several months before its first wash. Through its "livid" bruising, it'll tell a story that you'll remember and cherish, creating a resilient relationship which will make you never wear anything but a raw denim jean again."
Every pair of Livid jeans is made by ONE person; from construction, over design, to the sewing part.
It is worth mentioning that when you craft jeans by hand every single detail is crucial for getting the right anatomy of the jean, and even the smallest mistake in the patterns can ruin the entire jean! If the unthinkable should happen all you can do is to start over again.
What Ben Lichenstein (aka Rodeo Ben) did in the 40s with the Wrangler brand Jens Olav does today with Livid.
When constructing a new fit he uses "test riders," mostly friends and himself though, simply to get it perfect. To underline the level of craftsmanship at Livid, and other handmade products at this level, you have to understand the importance of having the right starting point, both in terms of construction, fit matrix and of course fabrics. Livid Jeans are made in different fabric from Cone Mills weighing 12 to 14 oz.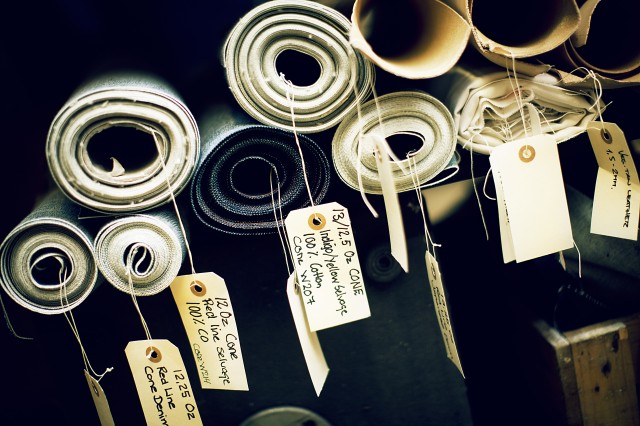 I'm a huge fan of Livid Jeans; it is true craftsmanship on a superior level.
If you want to learn more about Jens Olav and Livid Jeans have a look at their website. Remember to visit the webshop and pick up a pair if you also fall in love with the product.
Photography: Ole Aleksander Ekker