This Dutch Denim Craftsman Learned to Sew by Watching YouTube
Kenley Chittick, a 28-year-old living in The Netherlands, learned how to sew jeans and jackets by watching a YouTube video. He was managing a jean shop two years ago when the first inklings of Dumluck sent him to the online video-sharing site.
He's put in the time, he's taught himself how to sew, and now he's cranking out jeans and a pretty spectacular jacket on a regular basis.
Chittick traveled to Belgium and Germany to scrape together the machines to start Dumluck. Once his friends were satisfied with the product, he took brought it to a wider market on the internet.
I was lucky enough to get my hands on one of Dumluck's Mr. Jacquette jackets.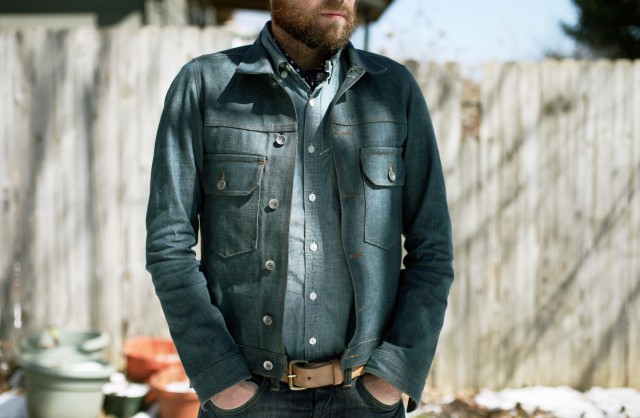 The denim is a 14 oz. selvedge from Kahaira Mills. It's absolutely beautiful denim in a vintage hue with a red ID. It also features silver donut buttons and a slick Dumluck branded leather patch.
The jacket is heavy enough to be worn as a light jacket in spring or fall and as a layering piece in winter months. I think of it as something like a denim CPO shirt.
I went true to size, for a very slim fit. I'd suggest sizing up one if you want to wear a hoodie or thicker shirt underneath.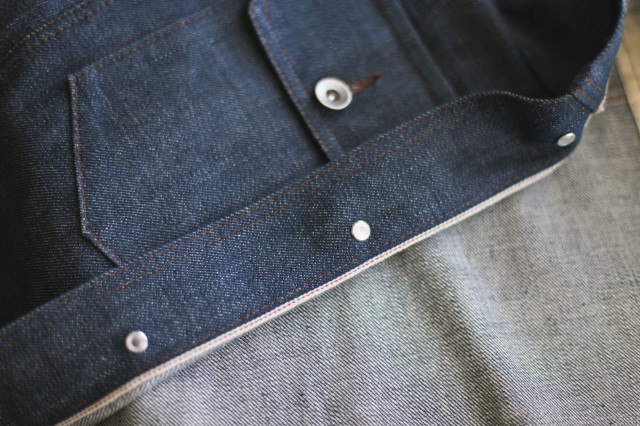 Dumluck's jeans offerings come in a slim and straight.
They are made from 14 oz. Cone Mills selvedge and come with all the bells and whistles you'd expect: silver donut buttons, lined pockets, and a chain stitched hem.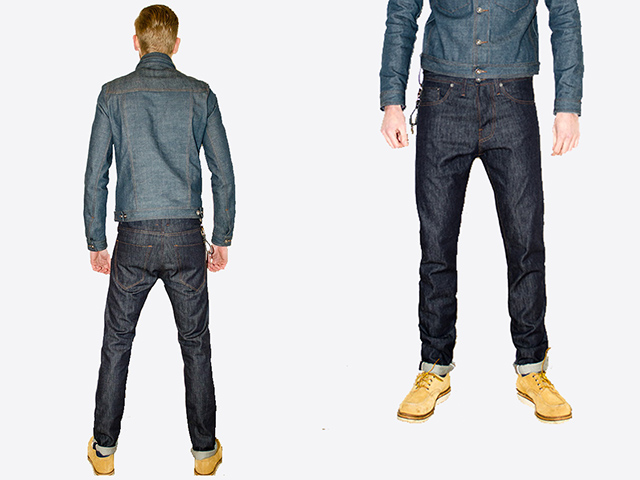 Dumluck, currently a one-man operation, is tackling the denim game with a down to earth approach.
"I didn't start Dumluck to reinvent the wheel, or to make the world a better place, but to make great stuff from awesome fabrics the best possible way for other denims enthusiasts."
Right now, Dumluck is only available online. Chittick has plans to open a pop up shop in The Netherlands soon, though.