In a sea of one man brands, Ryan Martin is the purest of purists.
His R1911 dungarees under the White Horse Trading Co. name instantly earned him a spot among many denim lovers' favourite repro brands.
Now he's ready to pick up on his well-earned success with a full lineup of original bench-made garments. Drawing strongly on the designs of cowboy gear of the 30s through the 50s, Martin introduces new back pocket designs and a wider range of customized fit options.
He calls it the W.H. Ranch Dungarees line, "buckin' good," as he puts it.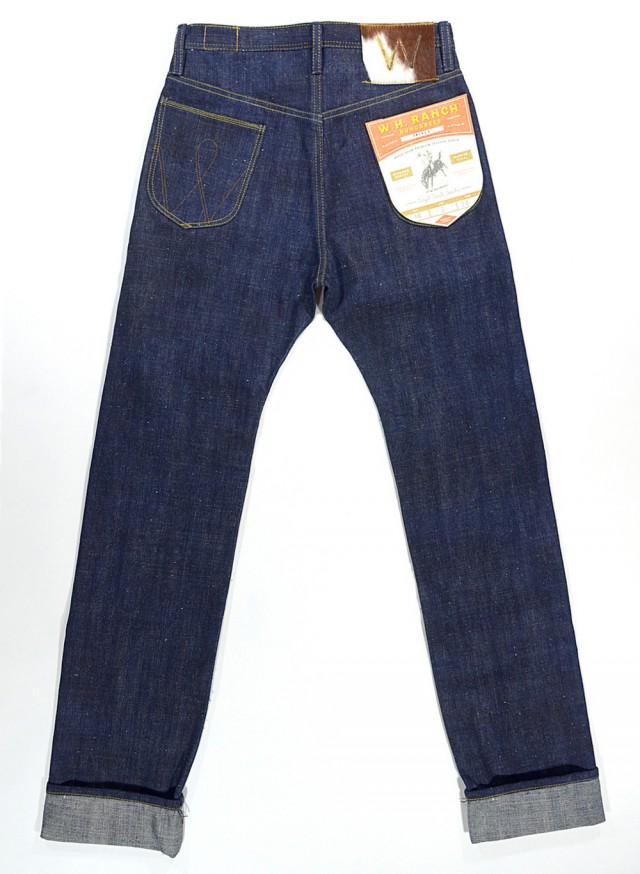 R1914 – every man's jean
Designing the original R1911, Martin found inspiration in the rugged individualism and masculine aesthetic of the cowboys on the dusty plains of Kansas.
The new R1914 fit (above) is inspired by a bandit running loose on the plains; ready to fight a wild buck, wielding only a camera and a copy of Men's File.
The jean features a high rise waist, relaxed seat, a deep yoke, fuller thigh and knee, and a slight taper to the leg opening. "A true, classic five-pocket dungaree finished with the strictest attention to detail and superior single needle construction techniques," as Martin describes it.
The R1914 is available online here.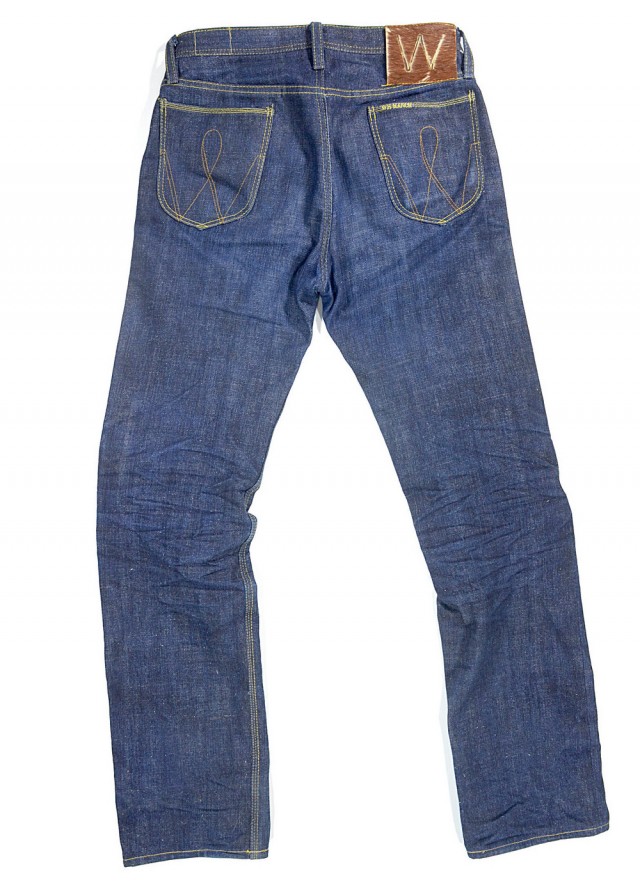 R1901X – the rebel jean
The new R1901X fit (above) is inspired by the rebels of a bygone era – a time when men were men. This one is Martin's personal favourite. It's the flagship W.H. Ranch Dungaree fit; maybe the last pair of jeans you'll ever need.
The straight fitted R1901X is a true mid-rise dungaree with a relaxed seat and vintage fitted thigh and knee.
Some of you may recognise the 1952 Lee 101Z in the R1901X. That's no coincidence. With the assistance of yours truly, Martin based the R1901X on the fit specs of my 'Dean jeans.'
Both jeans have the following hardware and construction specs:
Riser seams in favor of standard machined felled seams add extra durability
15 oz. Cone White Oak shrink-to-fit redline selvage denim – although the R1901X pictured above is from a very limited run made with Nihon Menpu 16 oz. shrink-to-fit denim
Self-enclosed components
: No raw fabric edges or overlocked edges
10 oz. American made drill cloth pocket bags
Made in USA Tex 80 cotton/poly thread
Roped hems
YKK Brass Buttons (Made in USA)
Pure Copper hand-set rivets and burrs (Made in USA)
Tacked back pockets for added durability and strength
Hand branded hair on hide label
Extra-heavy belt loops
Keyhole buttonholes set with a vintage Reece 101
Standard 37″ inseams
 – can be customised upon request
Because the jeans will be made per your specifications on size, it is vitally important that you measure your true waist with a tape measure and refer to the size chart.
Martin recommends you to order your true waist size on shrink-to-fit versions, which will shrink approximately 1.25" in the waist and up to 3" in the length. As with all raw denim, the jeans will stretch out 1" in the waist after some 30 wears.
You can buy the R1901X here.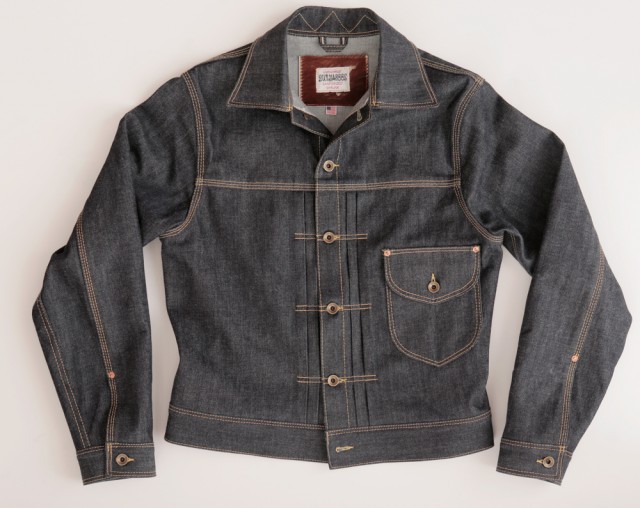 R1901J – the cowboy jacket
This is what Martin defines as the perfect cowboy inspired jacket to accompany any look. It features full cut arms for ease of movement, single-needle triple stitched seams, pleated front, and cinch back to customise your fit.
The jacket shares hardware and constructions specs with the jeans.
Be aware that it will shrink one full jacket size and up to 3" in the sleeve length.
Get yours here.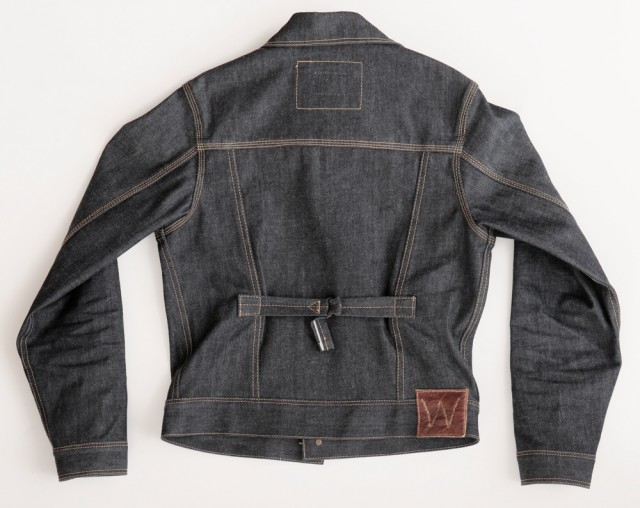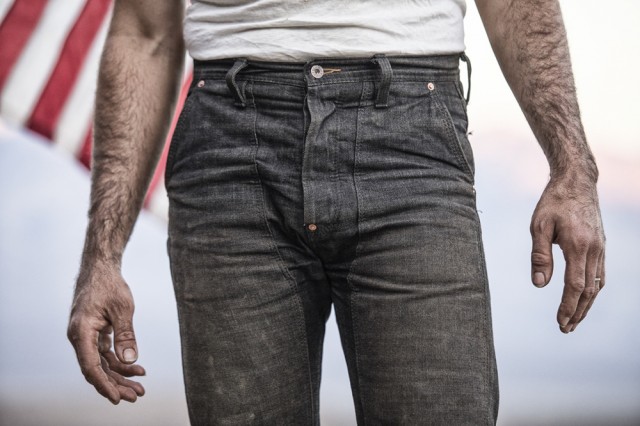 The Lower 48 and the Roughnecks
On January 1st, 2014, Martin will be launching a collaboration with Jack Roche of Old North and Cory Piehowicz (the Bandit Photographer).
As opposed to what has become the standard collaboration format, the three of them decided to give their collaboration a name of its own. The reason; they wanted to leave the door open to an independent future brand.
The collaboration is called The Lower 48. The jeans are known as the Roughnecks.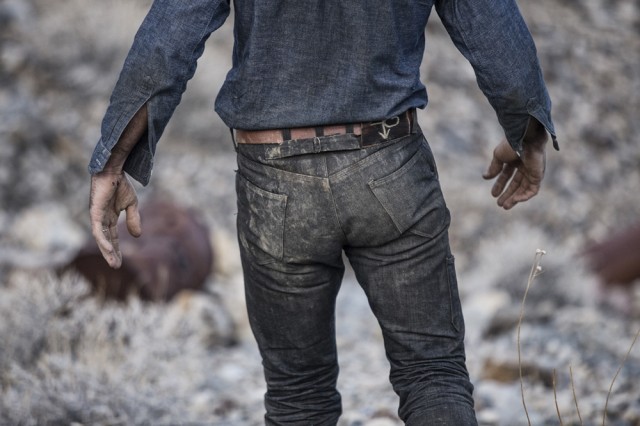 The three denim enthusiasts somehow seemed to gravitate towards each other creating a special symbiosis. Martin explains:
"These guys are just the salt of the earth. No egos, everyone was heard, and everyone was valued. Everyone knew their part and just rolled up their sleeves and got to work. It came together really seamlessly and we are very excited about the end result. As always with my jeans, they are 100% bench-made by yours truly. Old North will also be selling Lower 48 t-shirts – made and printed in the US – with various logos that we developed as well as some really great bandanas."
The Roughneck includes the following specs:
Double knee
Utility pocket
Slanted side pockets
Cinch-back from YKK Japan
15 oz. pinkline selvage denim from Kuroki Mills, Japan
The fit is based off of the R1914 Vintage fit: high-rise, fuller through hips, seat and thigh, and a slight taper
To our knowledge this is the first collaboration between a jean maker, a photographer and a shop. Hopefully we will see more from The Lower 48 in the future.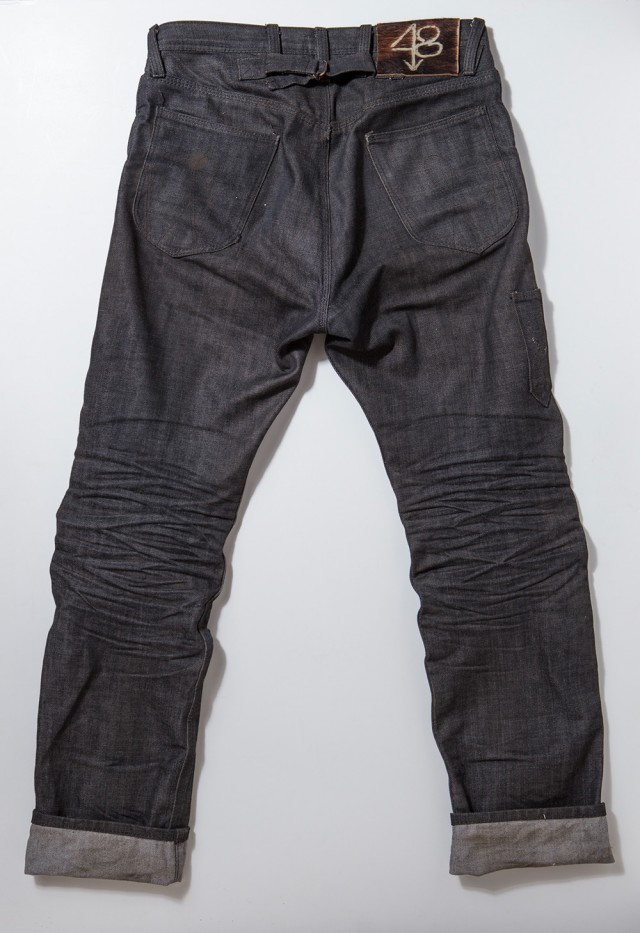 As stated above, the Roughneck will be available on January 1, 2014 through Old North and the W.H. Ranch Dungarees website. The complete W.H. Ranch line is available for purchase now.