Indigo-Dyed Red Wing Boots: Tenue de Nîmes 5-Year Anniversary
Time flies when you're having fun. It has now been 5 years since Menno van Meurs and Rene Strolenberg introduced the world to Tenue de Nîmes. In those 5 years a lot has happened.
Naturally, a 5-year anniversary requires proper celebration – and for the denim business it seems special collaborations has become somewhat a requirement too. Burg&Schild did the 2007 boot with Red Wing and VMC did a 25 oz. jean with Iron Heart just to name a few.
Tenue de Nîmes just took it one step further.
In celebration of their anniversary, the Amsterdammers threw a party at their latest Haarlemmerstraat-store. They dedicated their a Journal de Nîmes, number 9 of its kind, to the past five years. And last but not least they presented a very special collaboration Red Wing boot.
Our favourite colour both on the outside and on the inside.
What probably caused the most commotion was a pair of blue boots: A limited edition roughout 6″ Red Wing moc toe boots that have been hand-dyed in natural indigo by Japan's Rampuya factory, part of the Japan Blue Group. Only fifty pairs have been made.
With strong ties to Red Wing Heritage, it seems a natural step for TdN to take it to the next level after their indigo-dyed All Stars from earlier this year. We love it!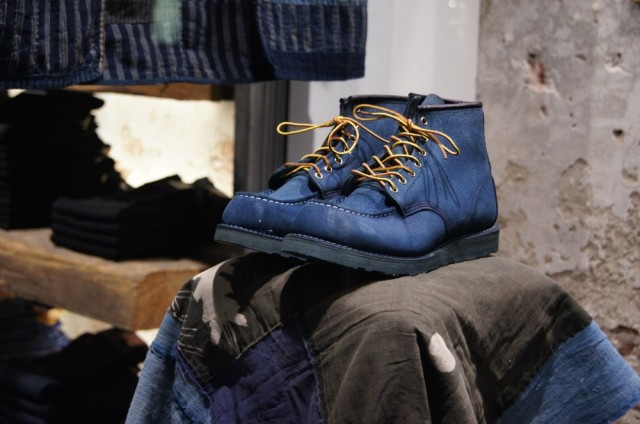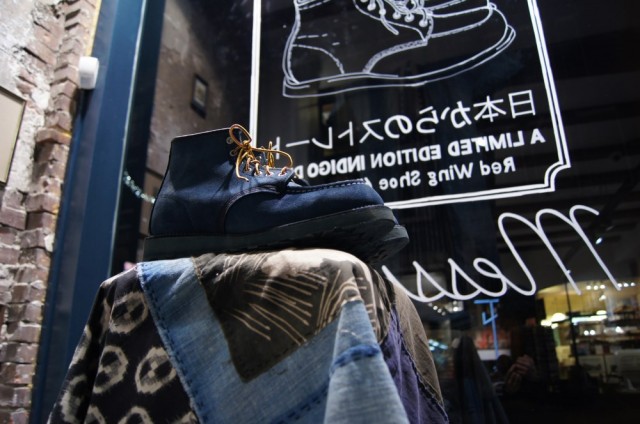 The new Journal de Nîmes contains a wealth of diverse content.
You'll find interviews with Christophe Loiron of Mister Freedom and Yuki Matsuda from Yuketen. A (re-)introduction of the 70s Chuck Taylor All Stars. A 'mesdame' photo shoot from Los Angeles. A teaser for the future of Tenue de Nîmes jeans. And much more.
For the first time, the entire journal is in full colour, which just looks great – and you get the feeling that you're actually holding a proper magazine, which indeed you are. And with the TdN's high standards every word is worth the read.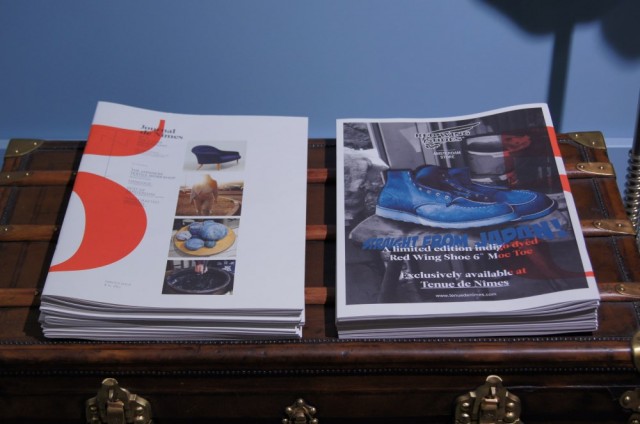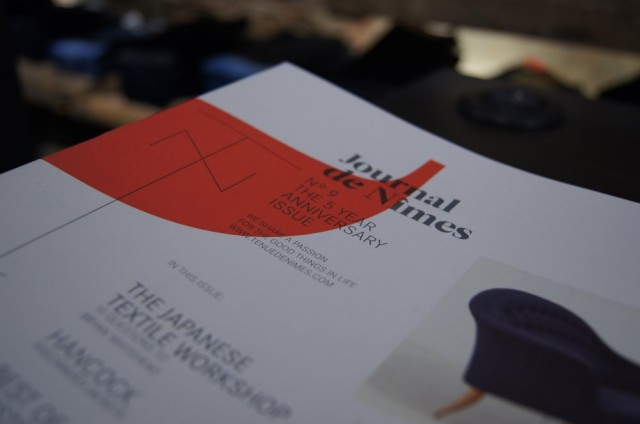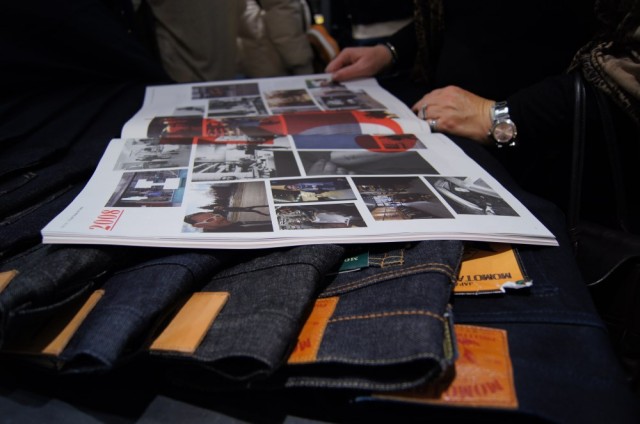 And who would throw a 5-year anniversary party without a birthday cake? Not Tenue de Nîmes. Completely in style; indigo blue.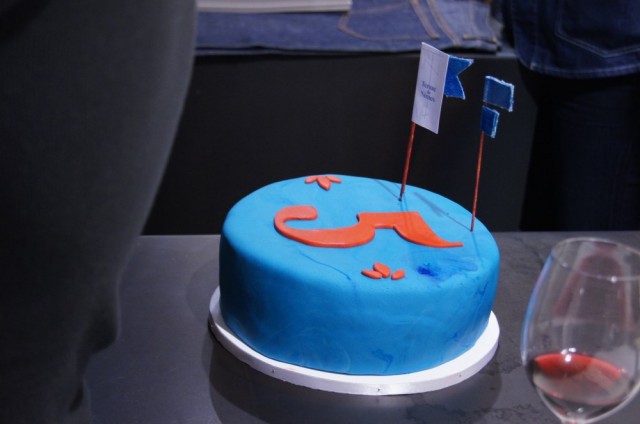 The anniversary issue of Journal de Nîmes is available in-stores in Amsterdam. If you can't drop by to pick up a physical copy, no worries. Menno and Rene naturally made sure it's available online as well. Read it here.
Big cheers from Denimhunters! We're looking forward to your 10th anniversary!
Photography : Michael van Hal – Ouwe Paparazzi Photography.