Jimmy Hankins was sitting on a bench in Asbury Park, NJ in 2010 thinking about making things in America.
Asbury Park had finally started its long-promised revitalization; recovering from decades of neglect as artists, restaurants, and well-to-do bohemians moved into the shore town that was the playground of the rich and famous at the turn of the previous century.
As Hankins watched the residents of Asbury Park walk by something that was made in America and blended the history and future of Asbury Park popped into his head. That thing was a pair of blue jeans.
Three years later, his idea came to fruition in the form of Asbury Park Denim.Hankins, who was born and grew up 10 minutes down the road in Red Bank, was consumed by the notion of creating a jean that embodied this spirit. He spent the next few hours taking pictures of old rides, boardwalk attractions and manhole covers around Asbury Park.
"I look at Asbury park as this place that constantly over the years got kicked in the balls and still got up. Every time, brushed itself off and got up," he said.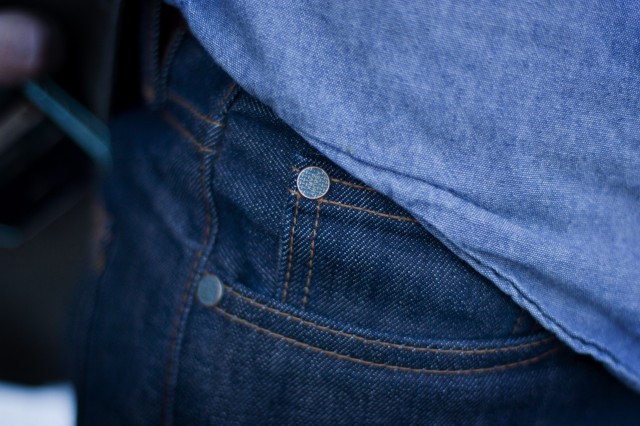 Getting into the business
Pushing a broom in a fabric house in Manhattan was how Hankins got into the fashion industry at the age of 19.
He eventually worked his way into sales, selling denim to all the big denim labels of the era before taking a break in the mid-90s to sell real estate. He was actually looking at a property on that fateful trip to Asbury Park in 2010.
Hankins sold his house and moved to LA to create the jeans.
He still hopes to bring some industry back to Asbury Park; whether that's in the form of distribution or construction he's still unsure.
The Asbury Park Denim fits
Asbury Park offers three raw options in White Oak Cone Mills denim.
There are two straight leg fits; the 1874 Monte Carlo that comes in 12.5 oz. selvedge, and the 1877 Boardwalk Straight in 14 oz. denim. The 1888 Skinny comes in 12.5 oz. selvedge.
I managed to get my hands on a pair of Boardwalk Straights. I was immediately impressed with the details.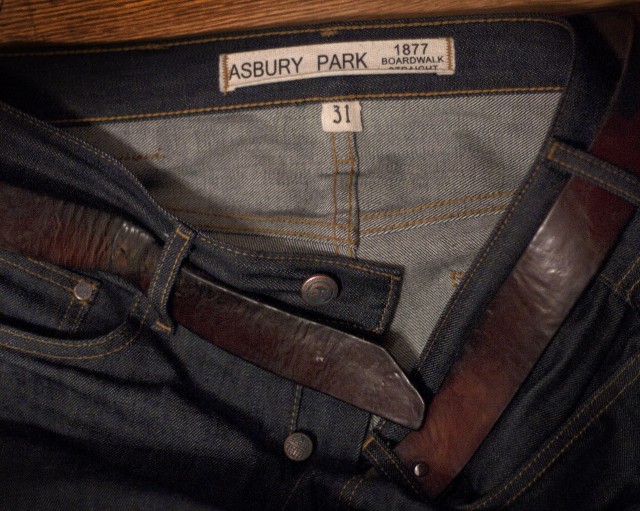 The top button features a fun house face in homage to George Tilyou's iconic "Tillie" image that was painted on the side of the Palace Amusements building in 1888. The remaining buttons and rivets are patterned after the manhole covers Hankins photographed three years ago and feature an oxidized tint.
The fonts on the interior labels are all modeled after the Victorian fonts found around Asbury Park.
Each leather patch is burnished by hand and repeats the homage to Tillie. While it's fun to age a natural patch yourself, I had no qualms that someone did it for me. These details succeed in achieving Hankin's vision of blending the history of Asbury Park with a modern jean.
Where the Boardwalk Straights really shine is in the fit department. The top block feels slightly anti-fit, giving them just a hint of edginess. The leg has a subtle taper and the inseams are long enough for stacking, if that's your thing.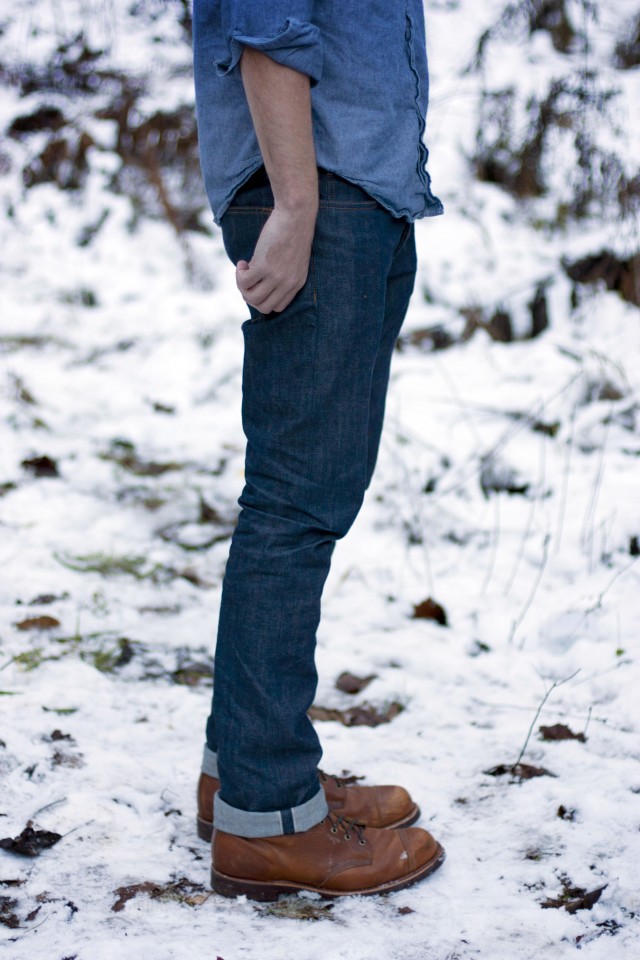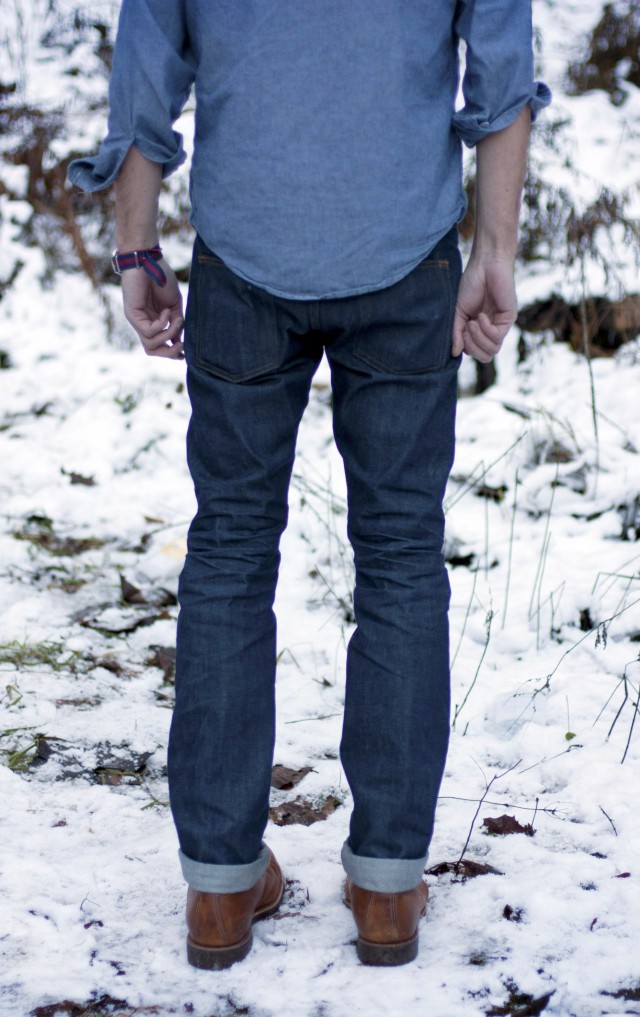 Hankins said the ideal Asbury Park customer is a guy who's not afraid to get hurt in the pursuit of happiness.
"He's probably gonna come home with a bruise, a break or a scratch," he said. "If he's got his druthers about him, his ideal car is a '66 Chevelle he wrenches on himself. If he owns a motorcycle it's probably a '68 triumph that he wrenches on. He probably plays an instrument. He's not lost. He doesn't need a compass to know where he's going. He's that guy."
Asbury Park Denim is available online, in person at Style Rocket in Asbury Park, Nirvana in Red Bank, and various boutiques nationwide.
Photos by Betsy Seymour.