Clearly, here at Rope Dye we love our selvedge denim.
However, it is worth stressing that selvedge does not necessarily equal quality. By the same token not all non-selvedge denim is bad. And in the end, selvedge isn't everything. The Norfolk based brand Old Town Clothing amply demonstrate this last point.
Founded and run by husband and wife team Will Brown and Miss Willey, Old Town specialise in heritage suitings, but also have the well established Tin House range – focusing on traditional British workwear in heavy cotton drills and denim.
At first Norfolk might seem like an odd change of location. But it is consistent with Old Town's desire to plough their own furrow. Indeed, the name Tin House was inspired by a local house they restored.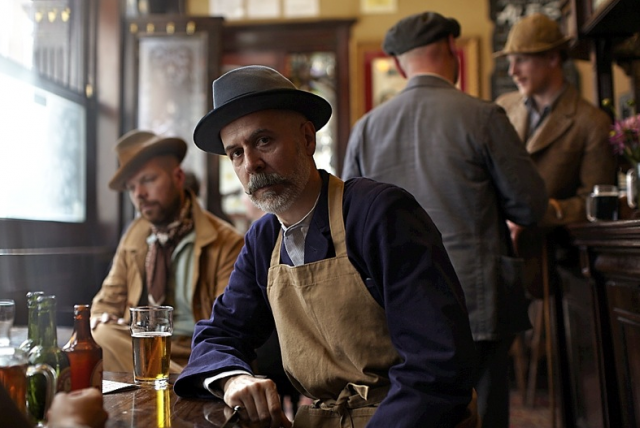 Establishing the brand
Old Town have developed a loyal following over the last few years.
The rigorous aesthetic is part of their appeal. In the ever changing fashion world Old Town offer a simple continuity. All patterns are modern in that they were designed by Will, but have a strict aesthetic firmly rooted in early 20th century utility clothing.
Discussing what informs Tin House designs he said simply, "historical imagery, costume and design reference. How to get the essence of a style with the least strokes? That's what interests me most."
Workwear is becoming increasingly popular, with many brands claiming to produce 'heritage' or 'authentic' items – something that Old Town stand against. "We never intended Old Town to be either of these. I don't know at what stage designing and making something stopped being quite sufficient." Will elaborates:
"It does rather feel that things have to have some sort of provenance today, however spurious. It's quite a bloke-ish thing about spec and authenticity. I think that Old Town is more in the tradition of the early boutiques from the sixties and seventies like 'Biba' and 'Let it Rock,' which were brilliant little worlds of their own."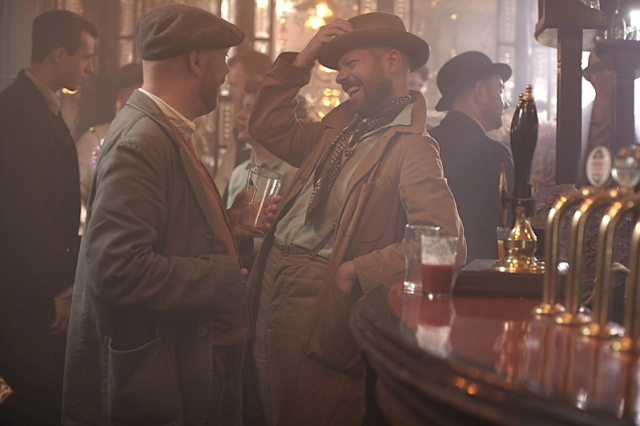 Quality clothes take time
Old Town prefer to focus on quality and craftsmanship. All garments are hand made to order in and around the small village of Holt. With an average of 70 garments produced a week, the work is done by both Will himself and local artisans. There is no webshop. You make your selection on a printed order form and post it off to Miss Willey. Turn around time for a garment is 4 to 6 weeks.
Will is unapologetic, saying, "that's how long it takes. Now, just say that we were on a TV show like Challenge Anneka. I dare say we could have a pair of trousers cut, sewn, buttonholed, buttoned, laundered, pressed, and packed within a few hours. In practice trousers are cut as a group. The sewing ladies take their work on a weekly basis, the laundry similarly and so on. You can see how the days add up. I suppose customers do warm to the notion of the service and the necessary wait."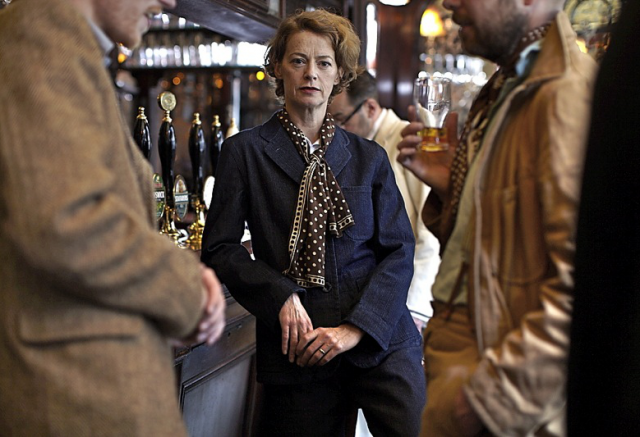 The search for the perfect fabric
All of Old Town's material is UK sourced too. With so many labels looking for cheaper options abroad it is fantastic to see a brand do this.
However, asked what Old Town look for when choosing fabric Will was quite direct; availability.
Old Town have been fortunate with woolen cloths as they are woven in Britain and the minimum quantities are small – 200 metres or so.
"Cottons are tricky, even good old navy or khaki 3111 cotton drills aren't that easy; we have to have the khaki dyed."
As Will argues he would love to find interesting and obscure denims such as the old fashioned 'salt and pepper' effect that you used to see on warehouse coats. "We would be laughed off trade stands at fabric fairs with the rather modest quantities that we could commit to. If anyone knows of interesting denims sold in less than a shipping containers worth I would love to know."
Giving the customers what they want
Will may have very set ideas on what Old Town are, but not at the expense of the brand developing. "I hope it will continue to evolve. My instinct is towards a more modernist feel, but I don't know if customers would like it or not so I try to slip a bit in here and there.
What I'd really like to do is get off the buttonhole machine and have time to experiment, design clothes… in fact, just the nice bits but who wouldn't?"
Given that "a more modernist feel" probably equates to post-1930 die hard fans need not worry. Refreshingly un-fussed by the vagaries of fashion, Old Town simply focus on doing what they love. There is no empty marketing rhetoric here. Such integrity is sadly a rare thing these days.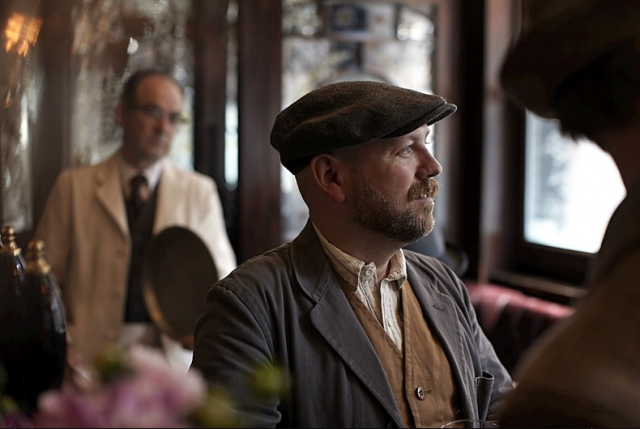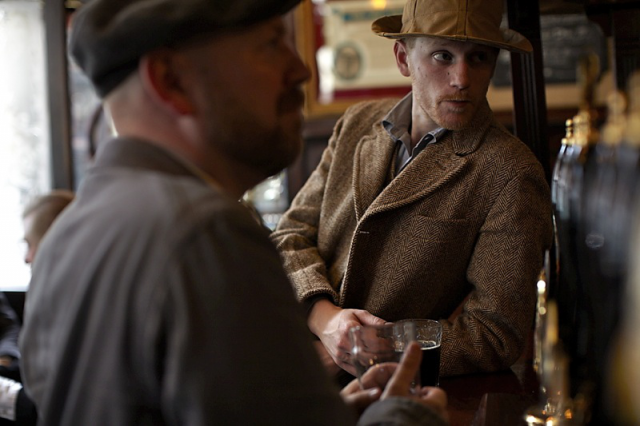 Old Town is indeed a brilliant little world of its own.
Whilst it's clear that any brand has to evolve to survive, one hopes that Will and Miss Willey keep doing what they do best – minimal yet beautiful clothes made by people with a profound love of what they do.
I strongly urge you to check out their website to have a closer look at their offerings.
Photographies were taken by Matt Hind at the Red Lion, St. James's in London.